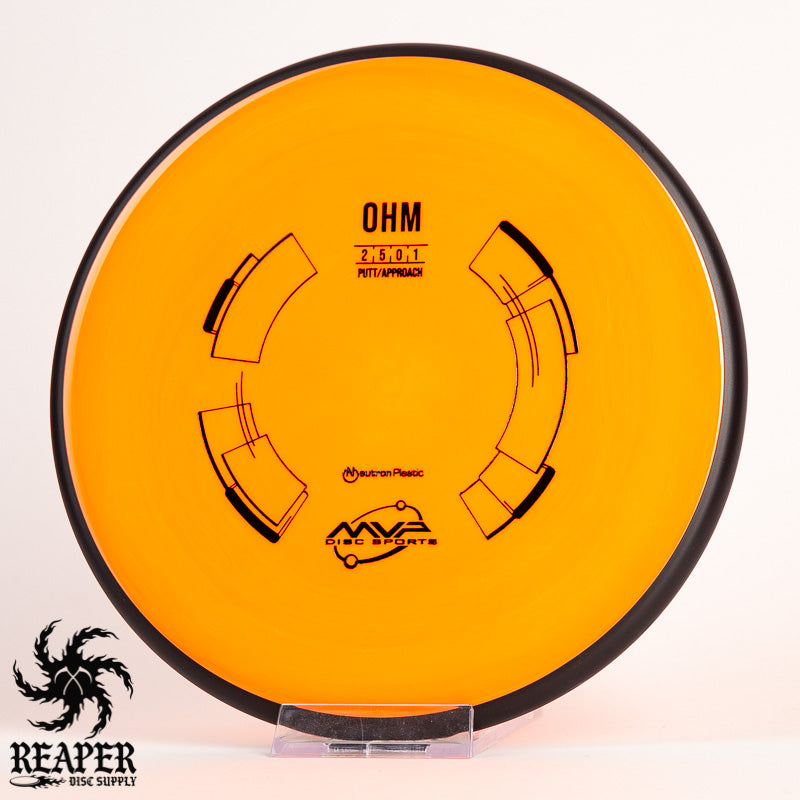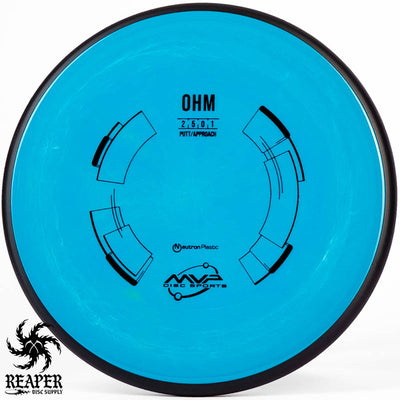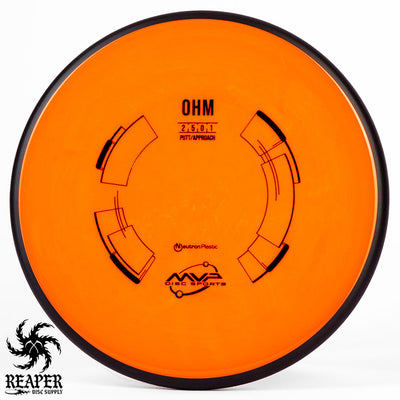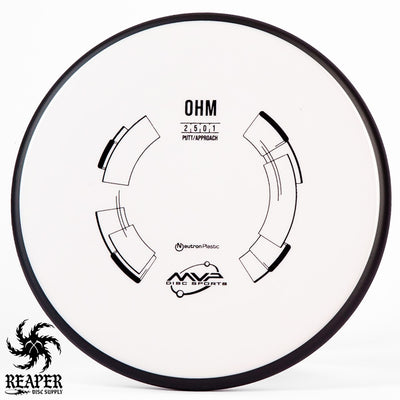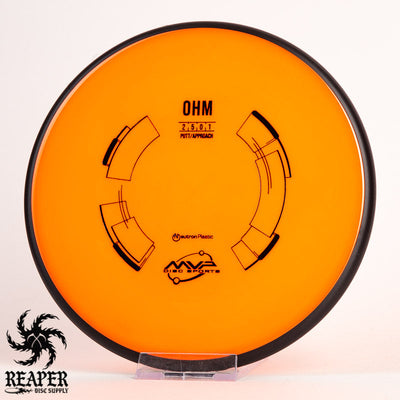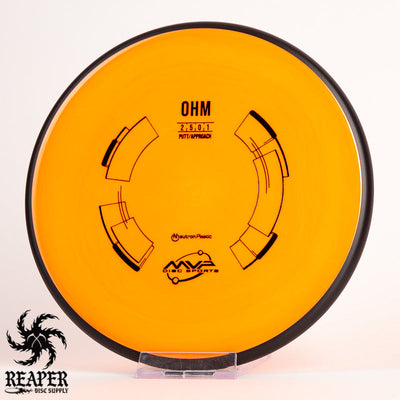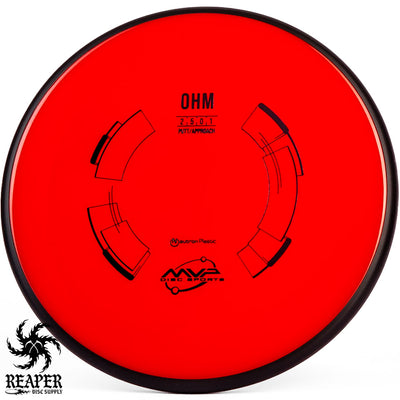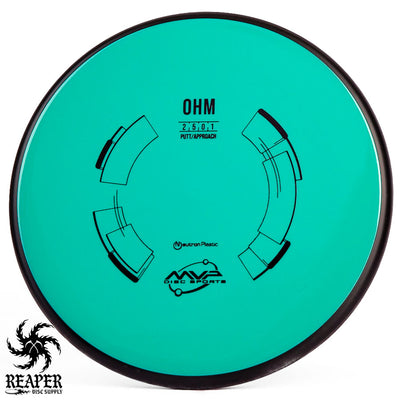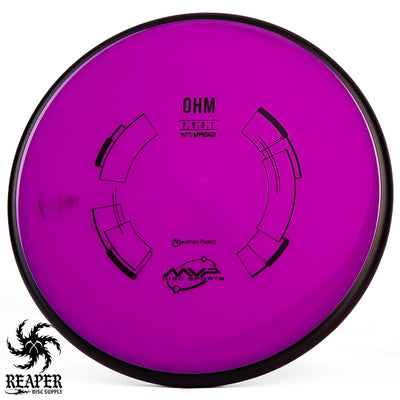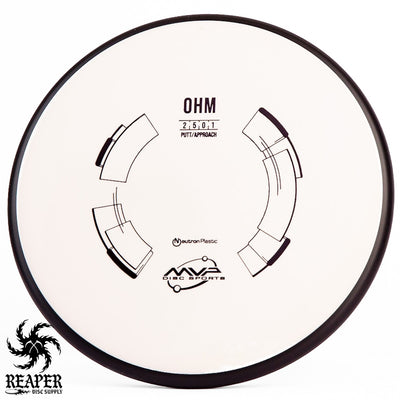 The MVP Neutron Ohm is a very glidey disc golf putter that flies straight as an arrow.
I personally love using this disc as an approach disc; it will hold any line you put it on, and the high glide allows for a decent amount of distance. MVP's Neutron plastic is high-quality durable plastic although it doesn't have as much grip as a traditional putting plastic (like Neutron.)
The MVP Neutron Ohm has a small rim which makes it great for forehand approach shots as well as backhand upshots. If you are going to run an 80' birdie putt then this is the perfect disc to pull out of your bag!
You may also like: Plasma Nomad, Electron Nomad, Electron Firm Anode
MVP Neutron Ohm Flight Numbers
Speed

: 2

Glide

: 5

Turn

: 0

Fade

: 1
Commonly used for: Putt & approach
Stability: Stable
Experience: Any
Rim: Beadless
Dimensions & Specs
Height

: 1.9 cm

Rim Depth

: 1.5 cm

Rim Thickness

: 1 cm

Diameter

: 21.2 cm

Flexibility

: 8.41 kg

Max Weight:

 176 gr