MVP Plasma Nomad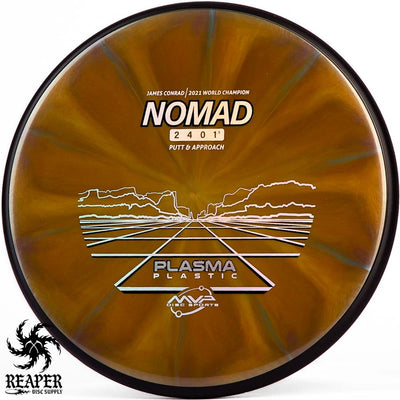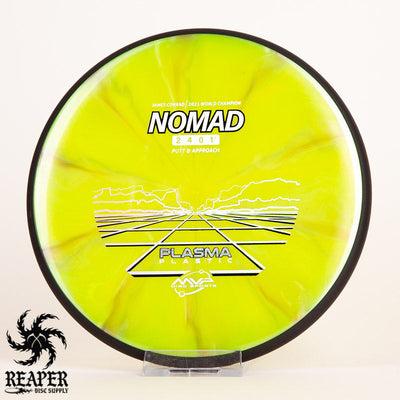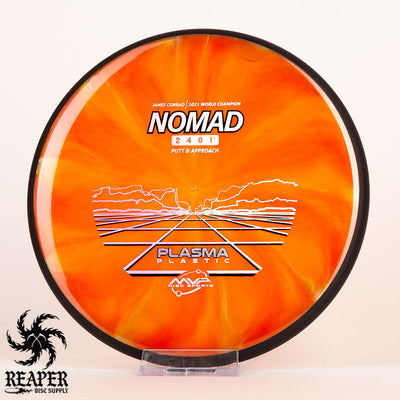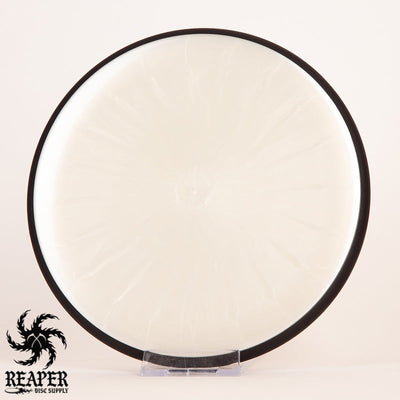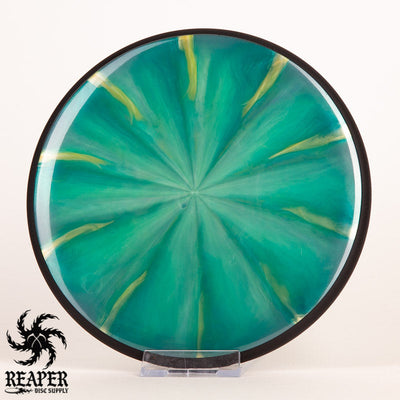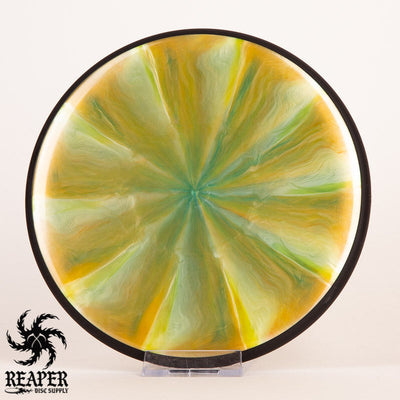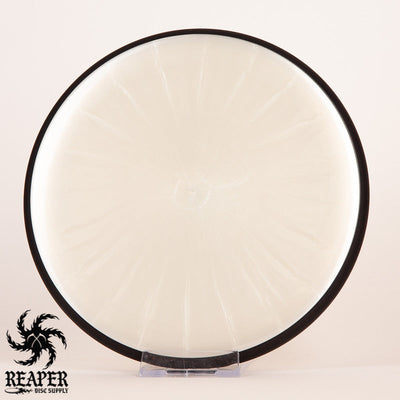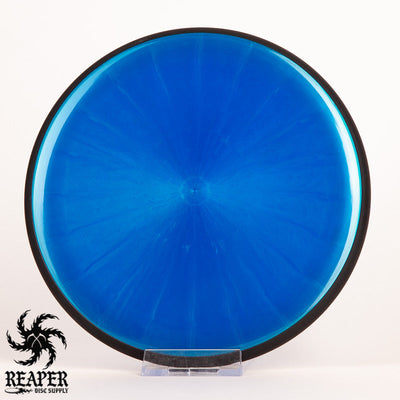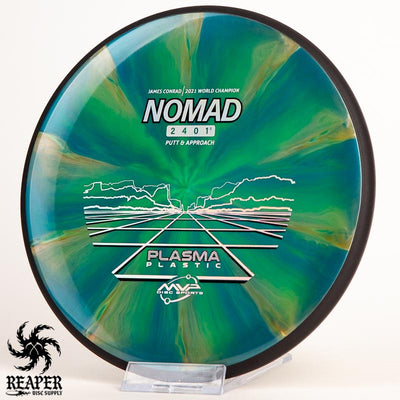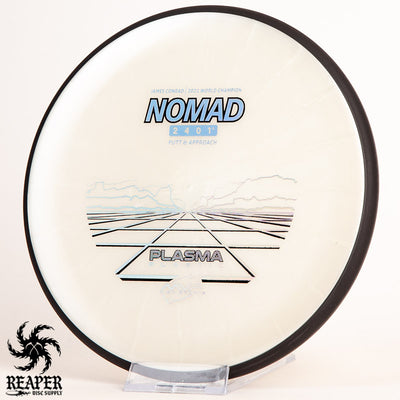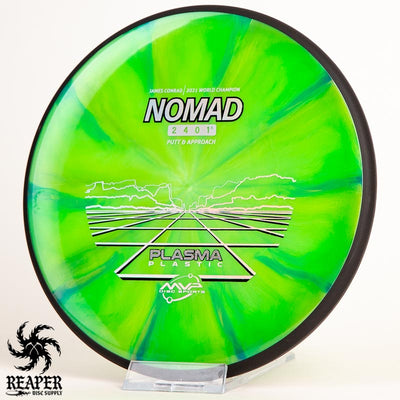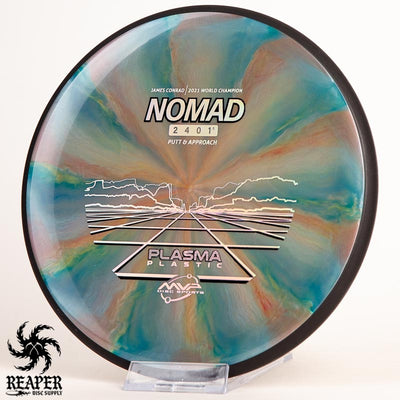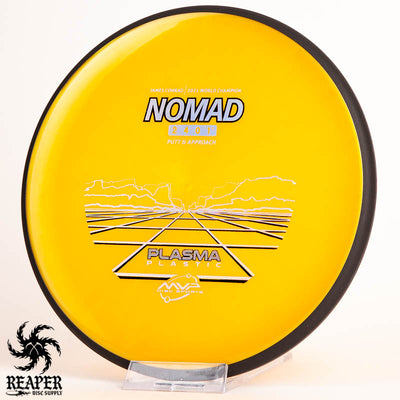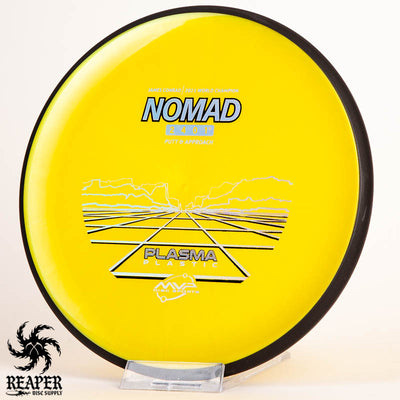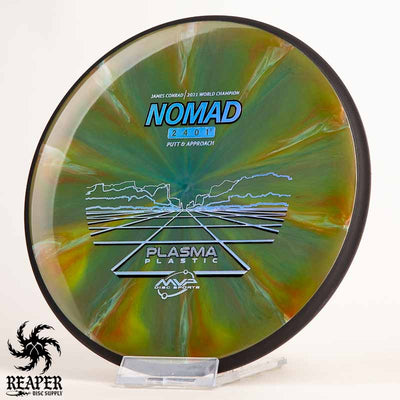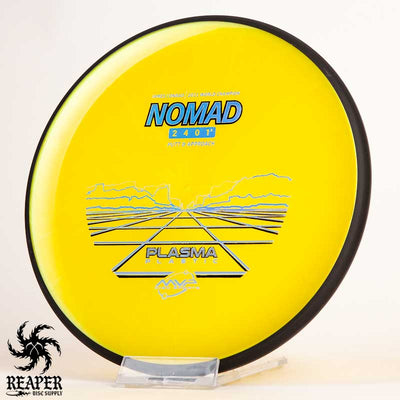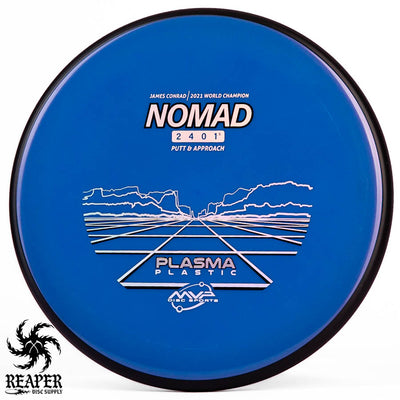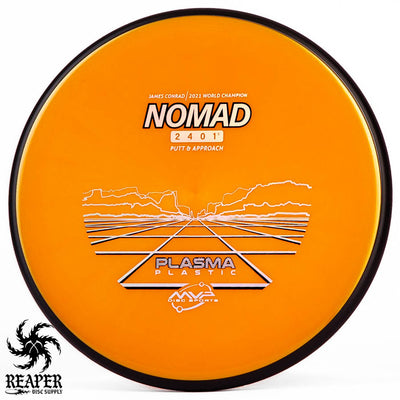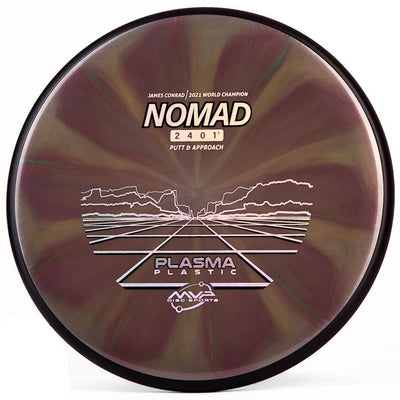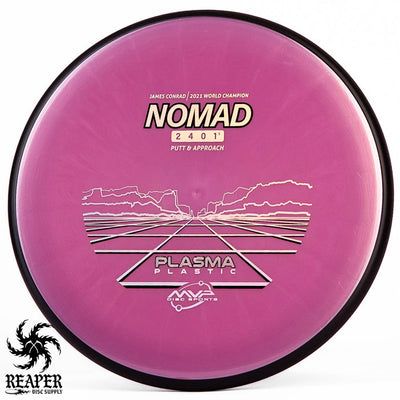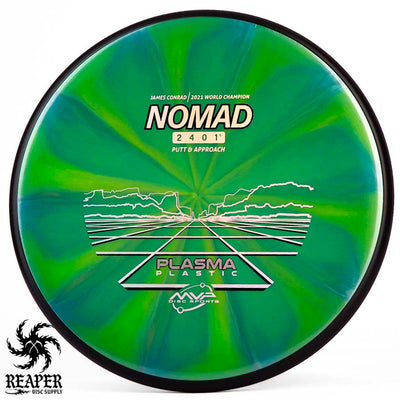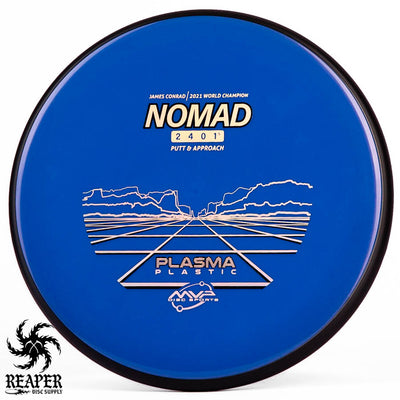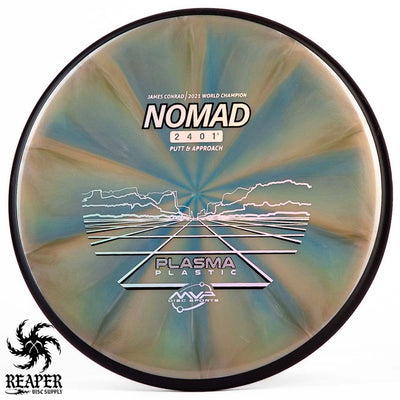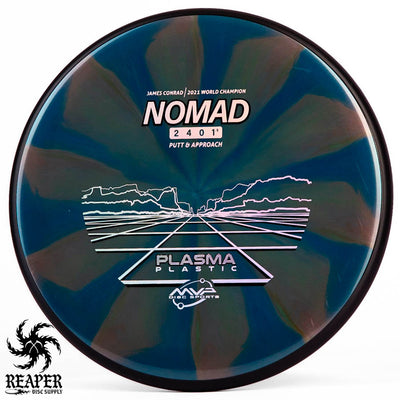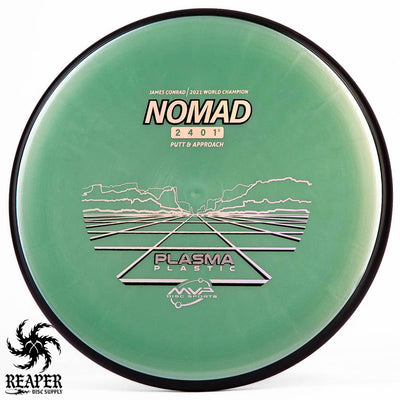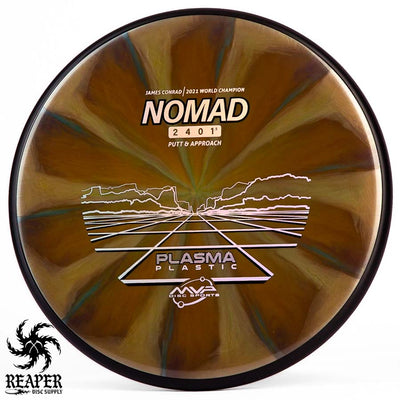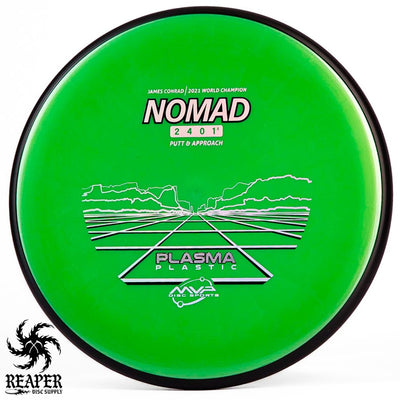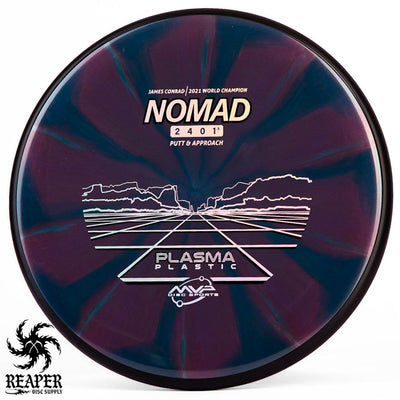 The MVP Plasma Nomad is a stable disc golf putter made with premium overmold plastic. MVP's Plasma plastic is more stable than their other plastics and can withstand a significant amount of damage without losing stability.
The Plasma Nomad is quite a bit different than the Nomad in other plastics. It feels kind of like throwing a slow midrange more than it does a putter. It even has a different fade rating - 1.5 instead of 1 like the other Nomads. I putt with an Electron Nomad and also bag one of these Plasmas for throwing.
This disc will hold any line you put it on and finish that way every time. Throw it flat; it flies straight. Throw it anhyzer; it will hold a turnover line before very slightly straightening out and finishing flat. I primarily use the Plasma Nomad as a driving putter and for approach shots that I need to finish right without much fade.
I can't recommend the Plasma Nomad enough to anyone looking for a stable, glidey throwing putter.
More Nomads: Electron Soft Special Edition Nomad, Electron Nomad, Electron Firm Nomad
MVP Plasma Nomad Flight Numbers
Speed

: 2

Glide

: 4

Turn

: 0

Fade

: 1.5
Commonly used for: Putt & approach
Stability: Stable
Experience: Any
Dimensions & Specs
Height

: 2 cm

Rim Depth

: 1.4 cm

Rim Thickness

: 1.1 cm

Diameter

: 21.2 cm

Flexibility

: 8.86 kg

Max Weight:

 176 gr