Innova Champion Luster Invader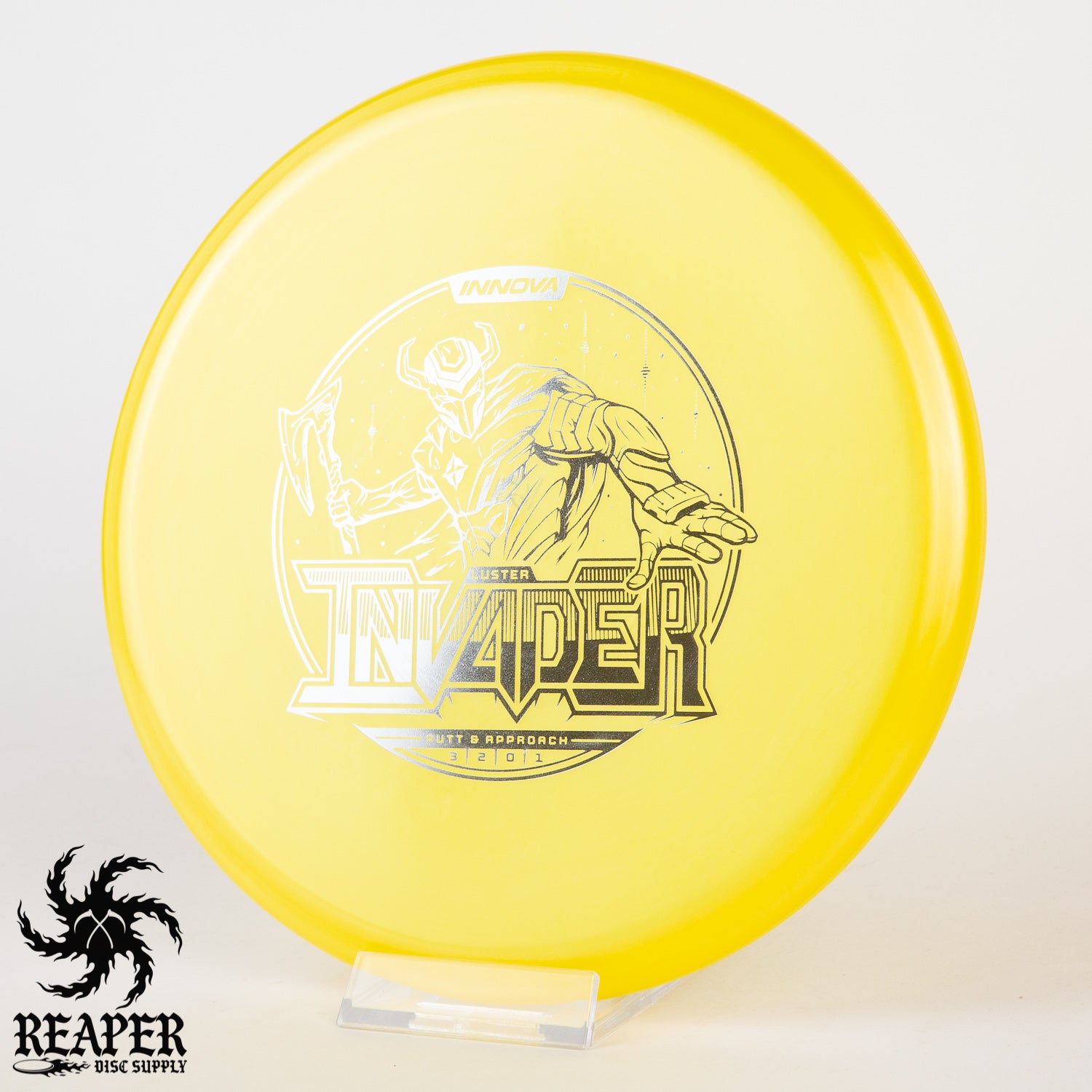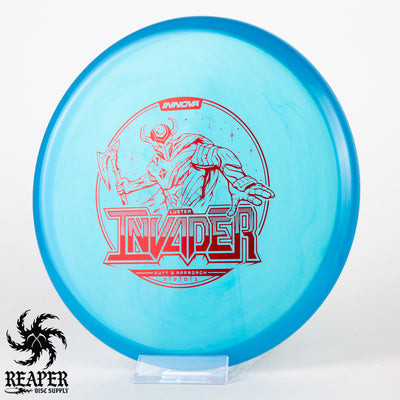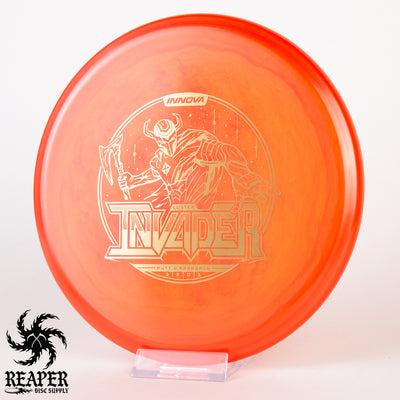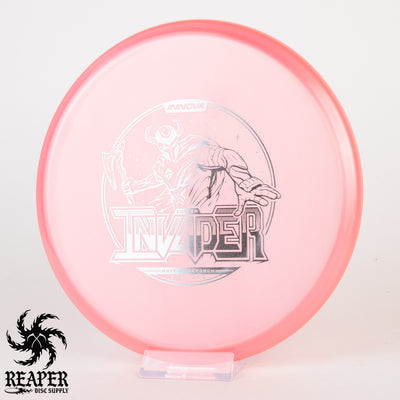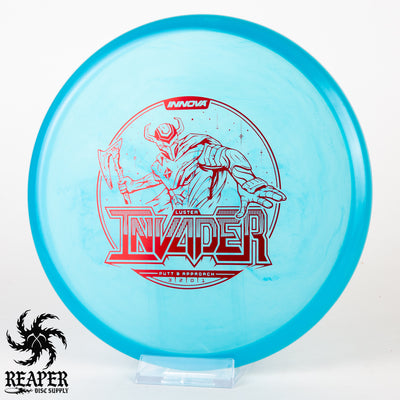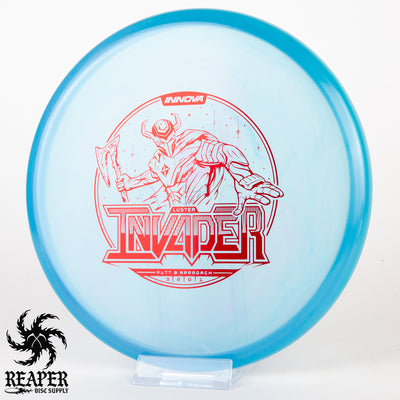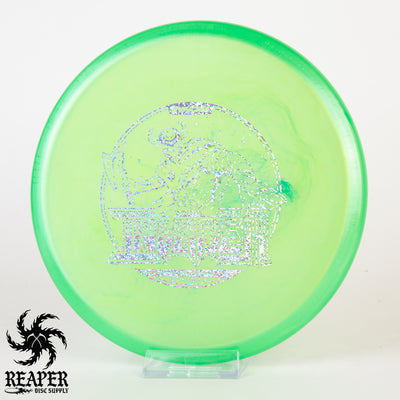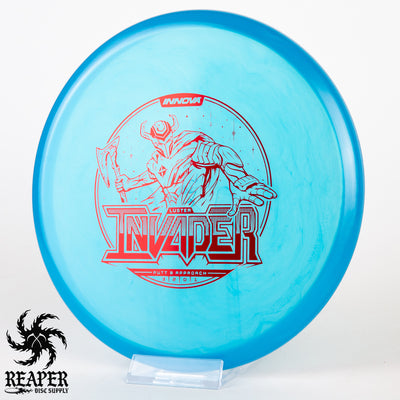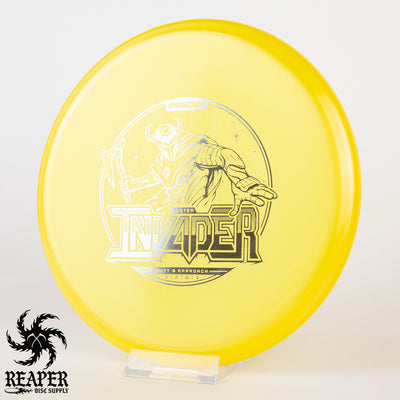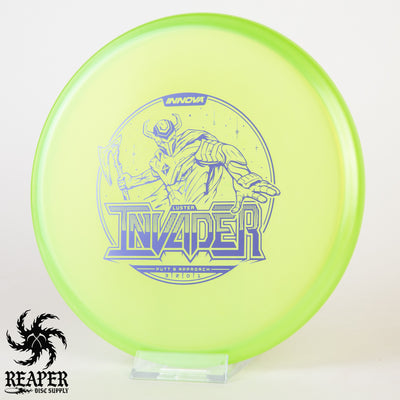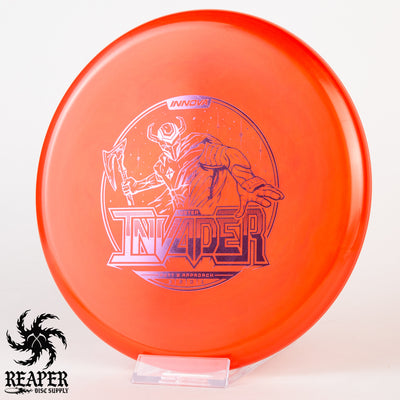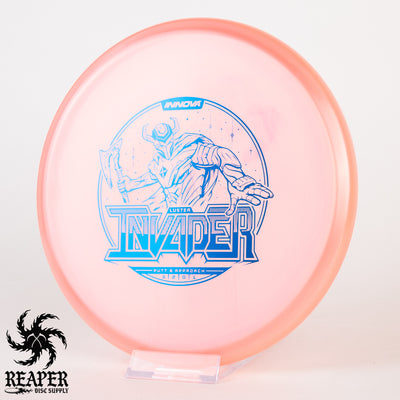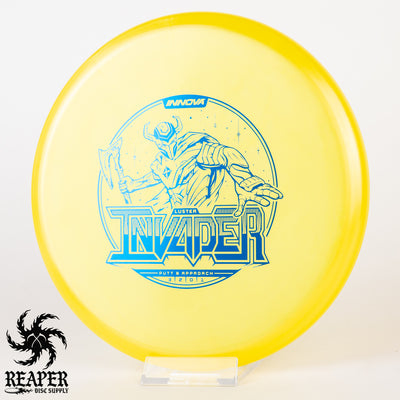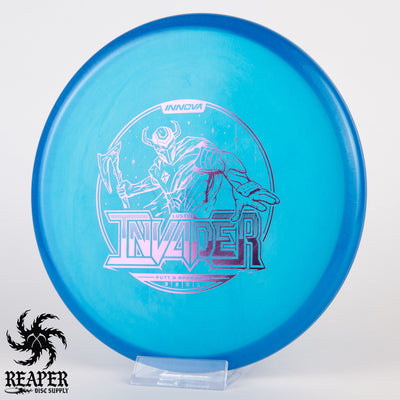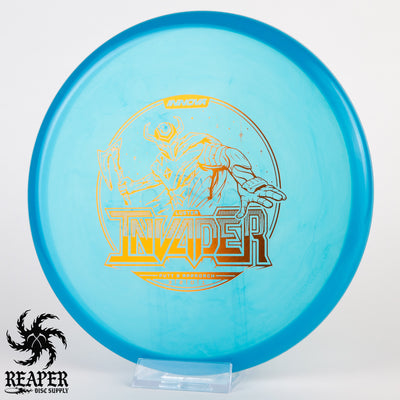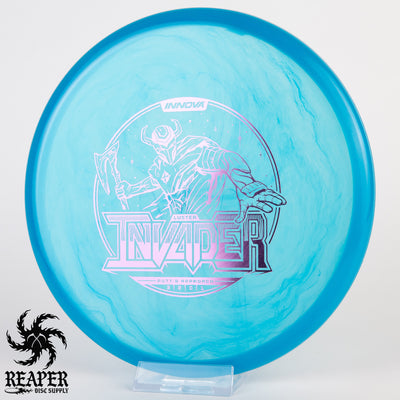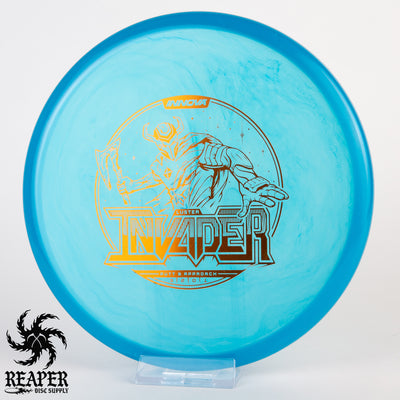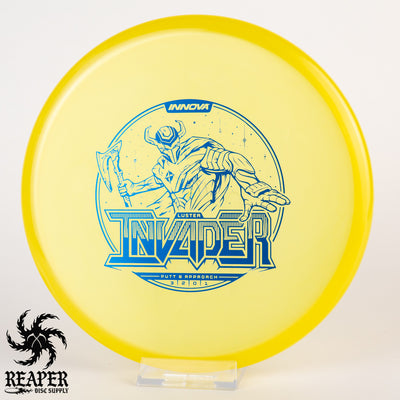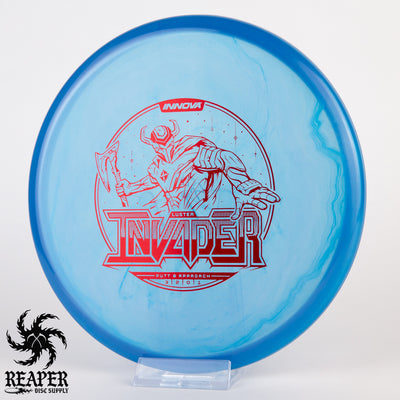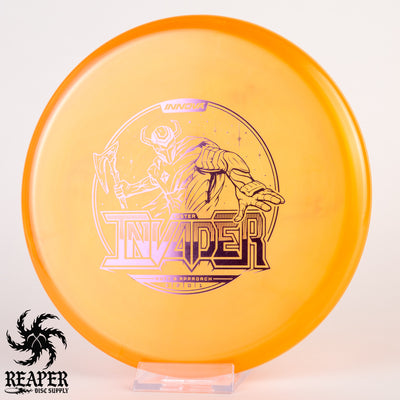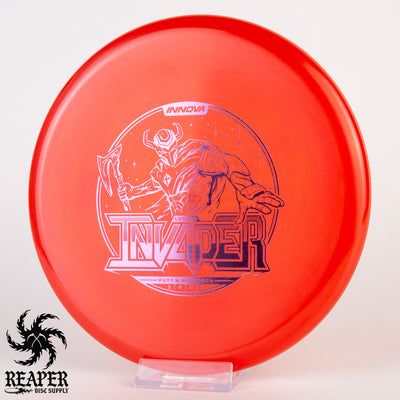 If you are looking for a gummy beaded putt and approach disc with an awesome stamp - look no further than the Innova Champion Luster Invader. Premium plastic, gorgeous colors.
The Innova Invader is a stable beaded putt & approach disc with minimal glide and average stability. Many players use the Invader for approach shots since there is hardly any skip - the disc sits down extremely fast. An excellent throwing putter for short drives, and a great putting putter in windy conditions. Great for all skill levels!
Shop more Innova Invader putters here.
Innova Invader Flight Numbers: 
Speed: 3
Glide: 2
Turn: 0
Fade: 1

Stability: Stable
Commonly Used For: Putting & approach shots