Innova Color Glow Pro Pig (Bradley Williams 2022 Tour Series)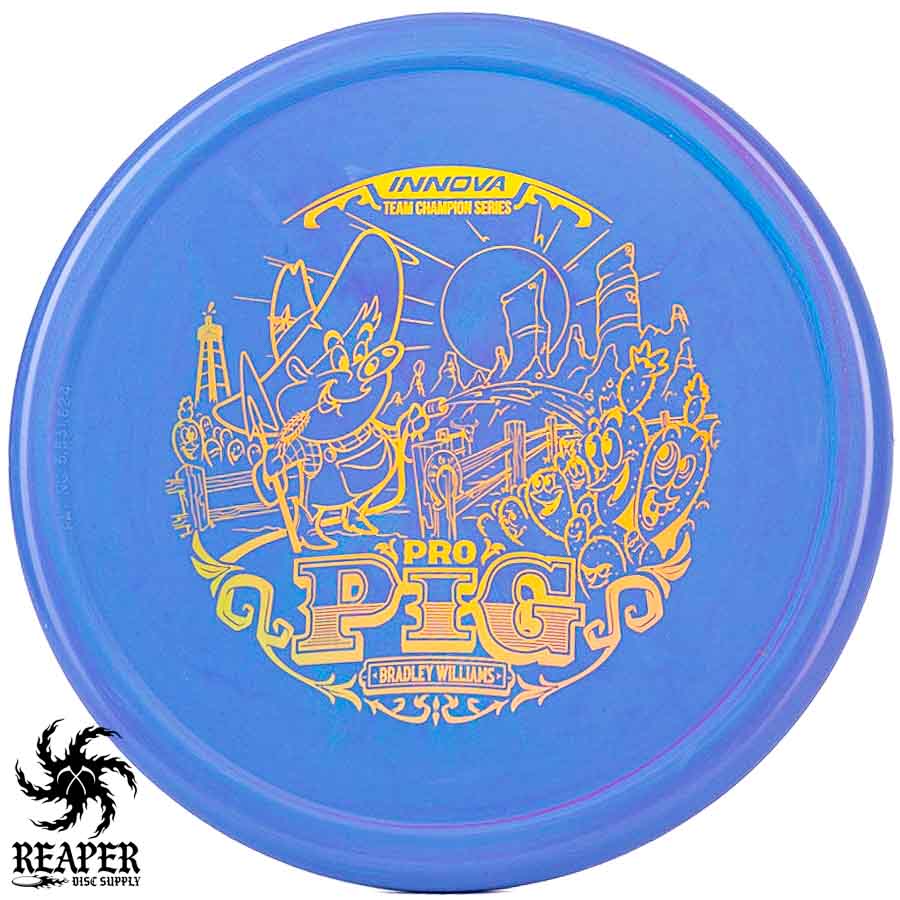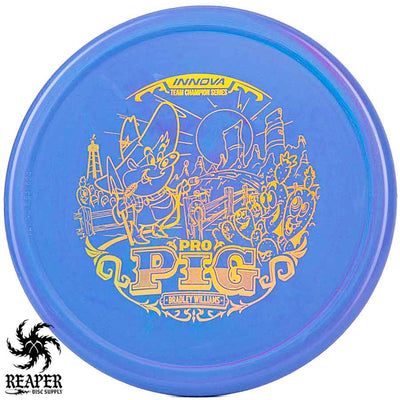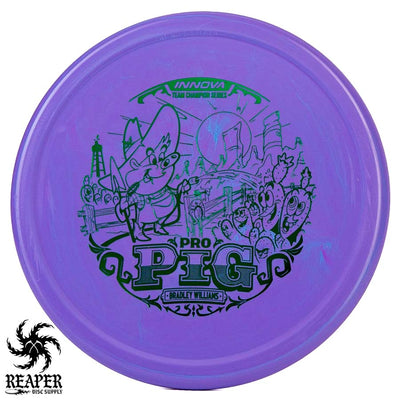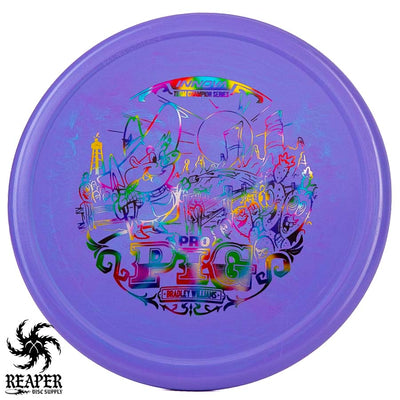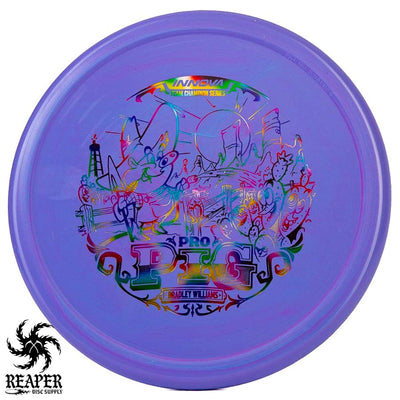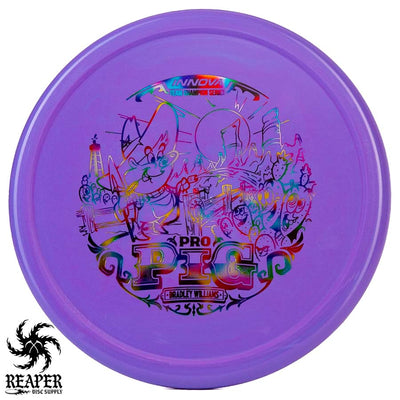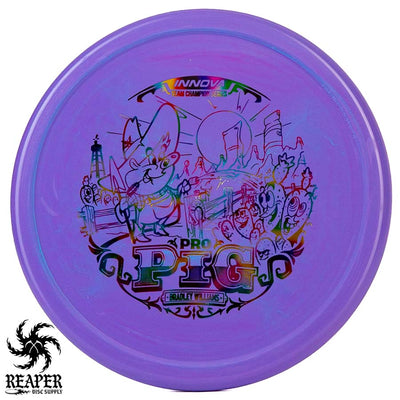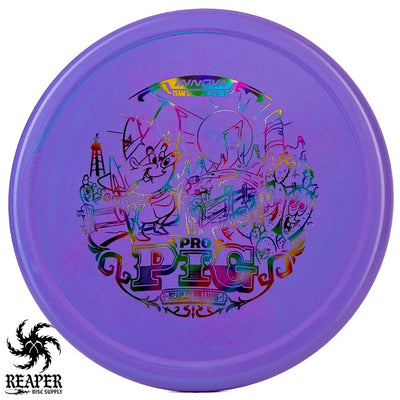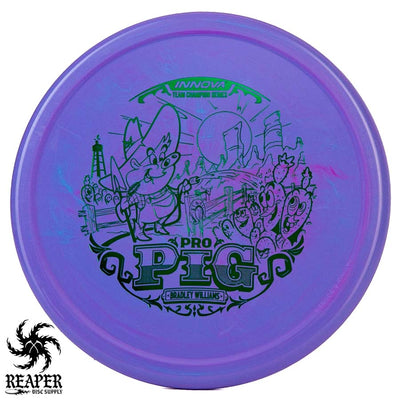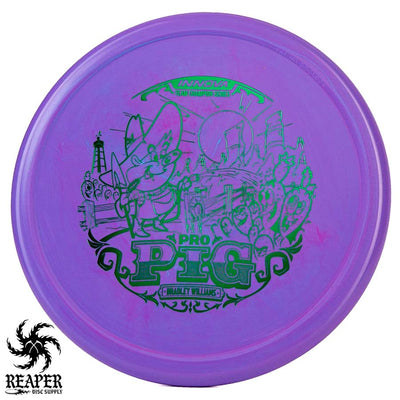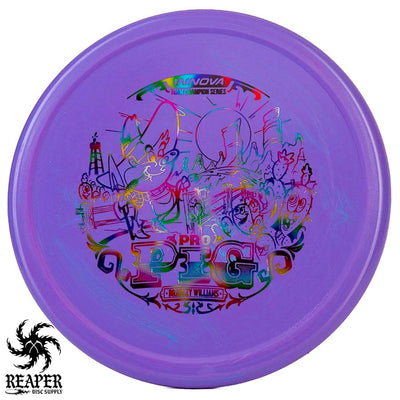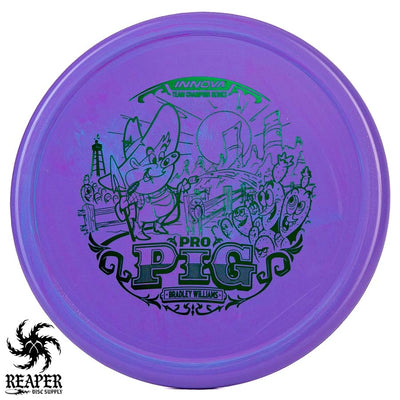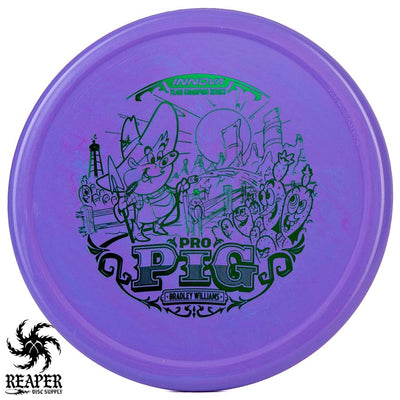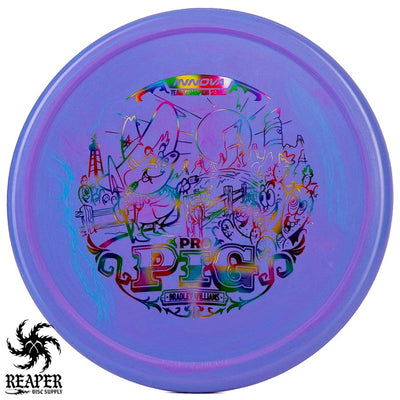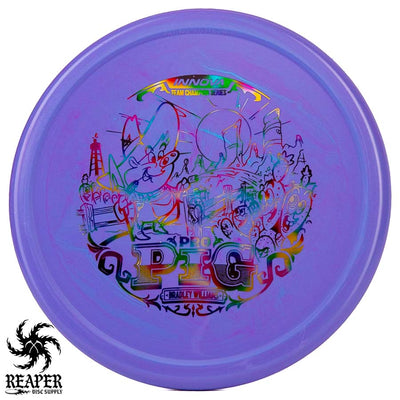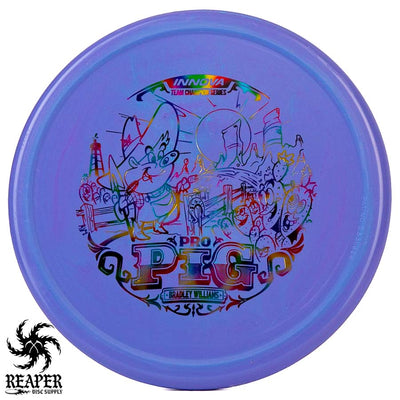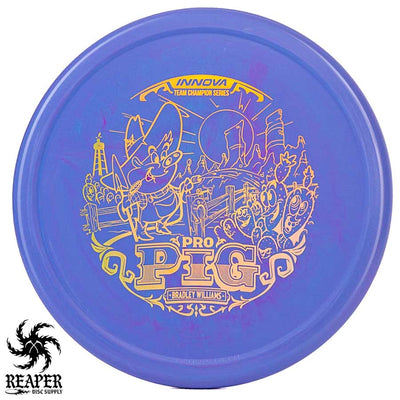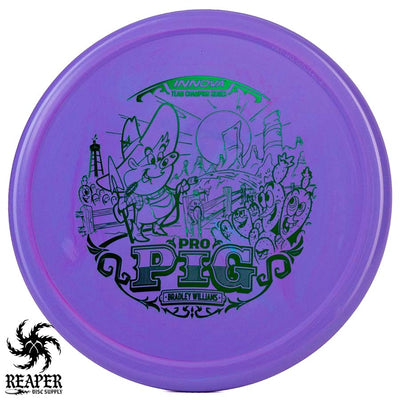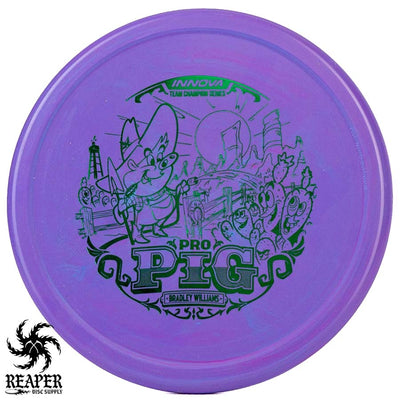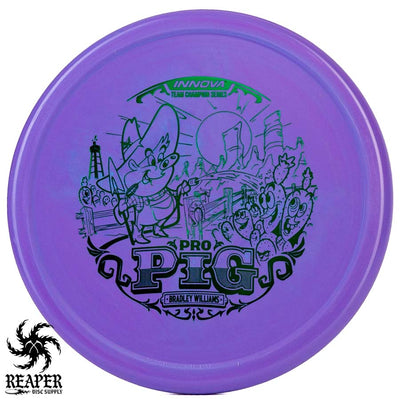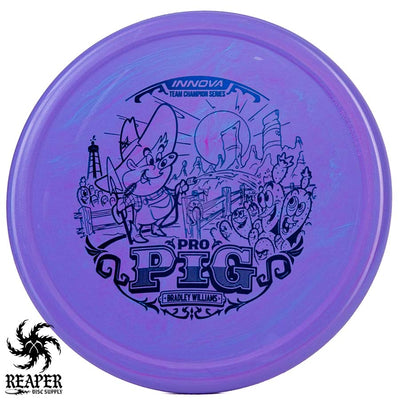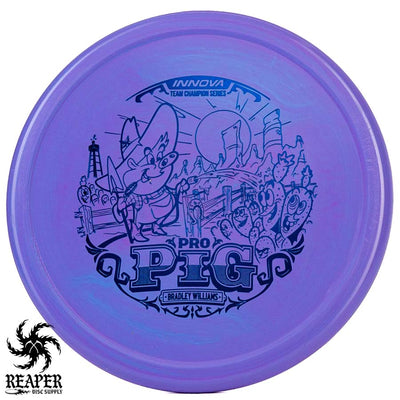 Move over Ricky, there's a new Innova Tour Series Glow Pro Pig in town, and his name is Bradley Williams!
These Color Glow Pro Pigs are one of my favorite approach discs in my favorite plastic. Innova's Glow Pro plastic is grippy while still allowing a clean release every time you throw it.
This plastic does glow in the dark, but if you haven't seen Color Glow Pro plastic at night before, it isn't the brightest or longest lasting glow plastic by any means. But it's good enough to get the job done for your next night round.
Innova Color Glow Pro Pig Review
The Innova Pig is an overstable putt & approach disc that is most commonly used for approach shots. 
The Pig has a small thumbtack that doesn't feel overwhelmingly deep like a Berg or Banger GT. It provides good support and helps grip the disc better, especially for flick shots. This disc is perfect for shots that you want to lay up without skipping too much.
The Pig is great for both backhand and forehand shots, although the rim is slightly deeper than your average midrange which can be offputting to some players. I personally like the deep rim of this putter as it helps me grip the disc better and gives me more leverage for my forehand throws.

There's a reason so many professional players use a Pro Pig, it is extremely reliable in any weather conditions and feels great in the hand. If you have an overstable approach disc hole to fill in your bag this disc is an excellent choice.
Shop more Tour Series discs here.
Innova Pig Flight Numbers:
Speed: 3
Glide: 1
Turn: 0
Fade: 3
Stability: Overstable
Commonly Used For: Approach shots
Pig Dimensions:
Height: 2.1 cm
Diameter: 21.2 cm
Rim Depth: 1.4 cm
Rim Width: 1.4 cm