Innova Champion Glow Roc3 (Henna Blomroos Tour Series)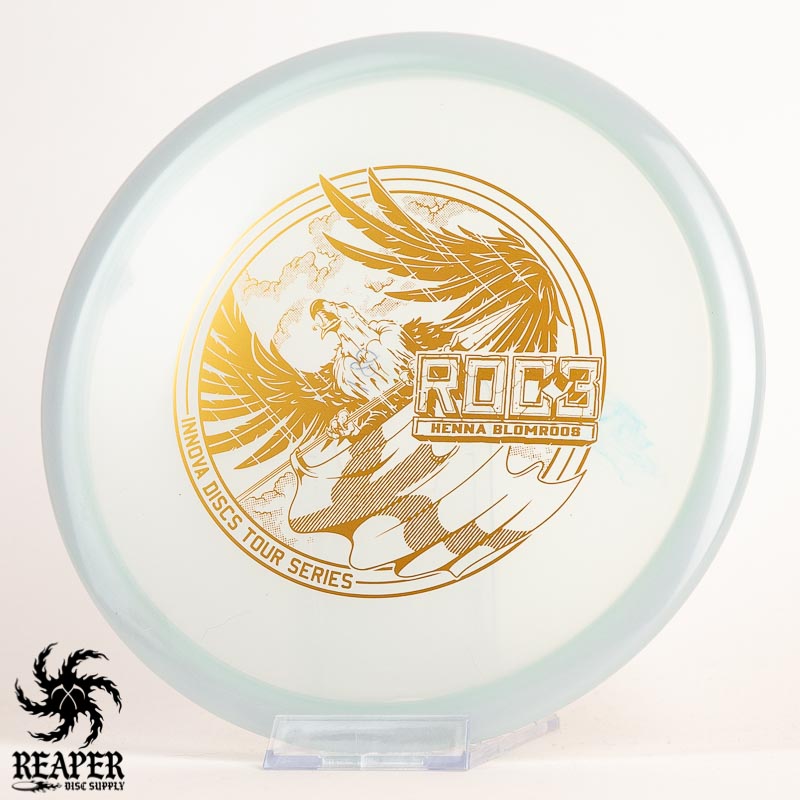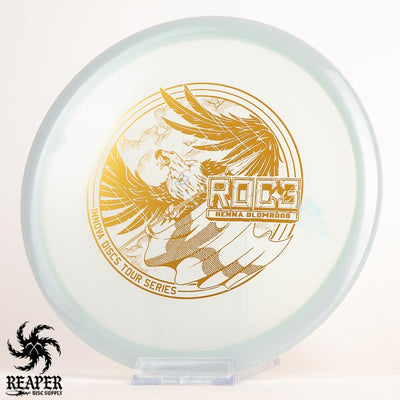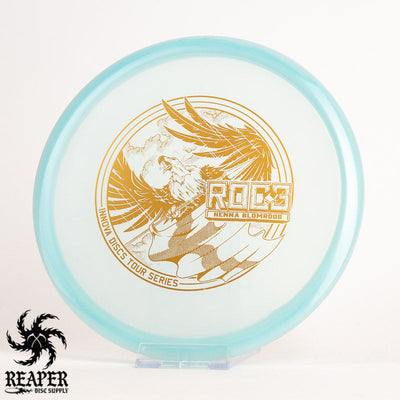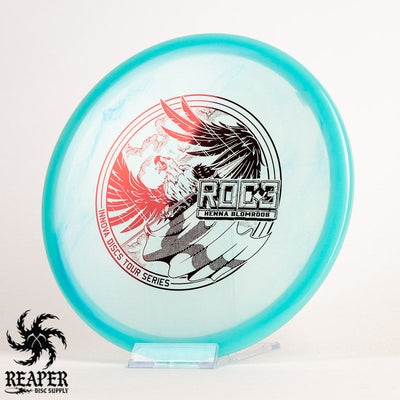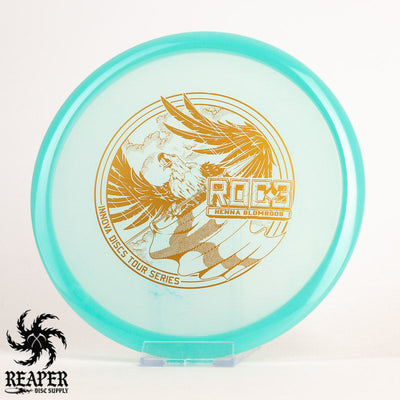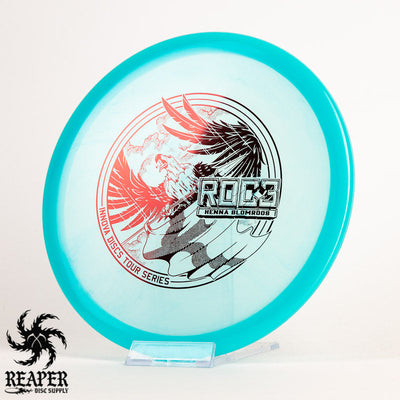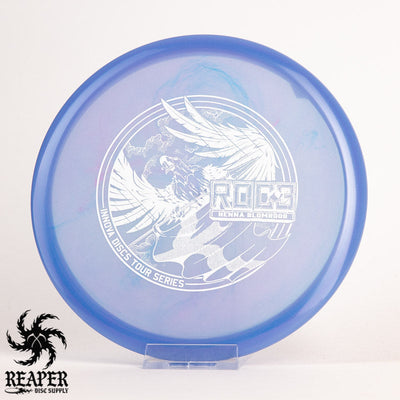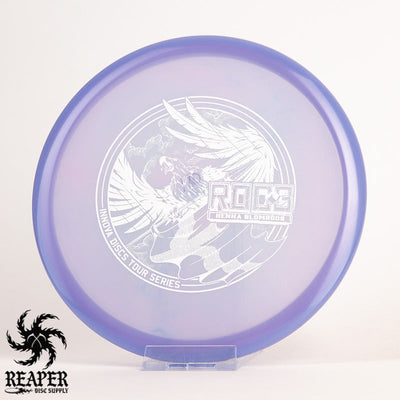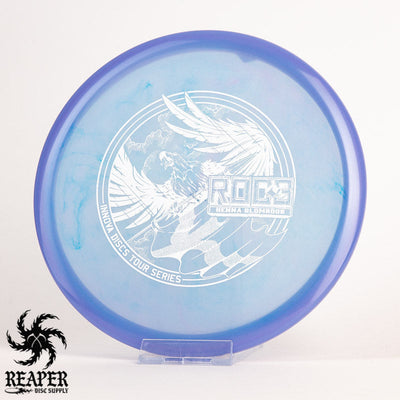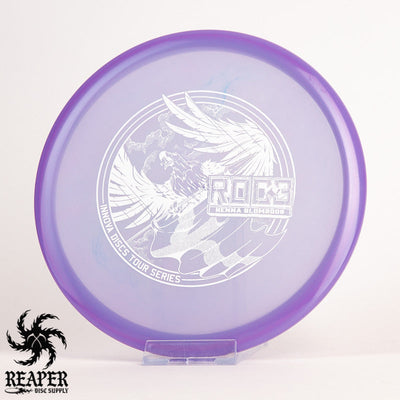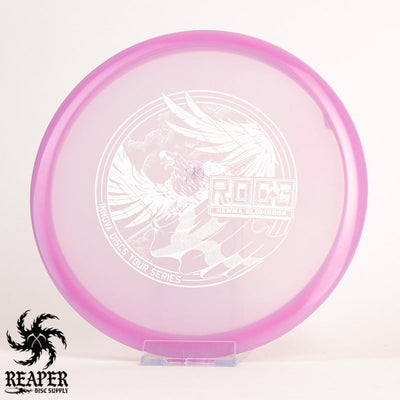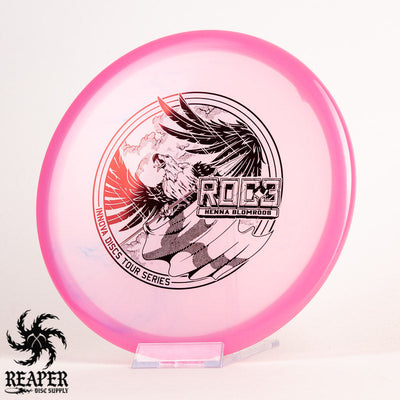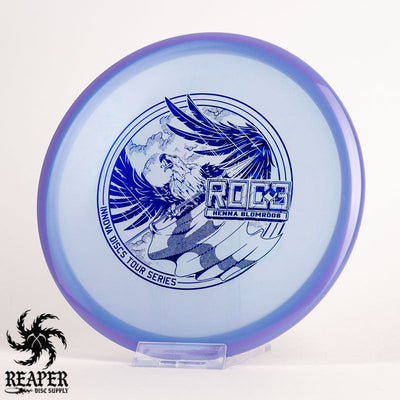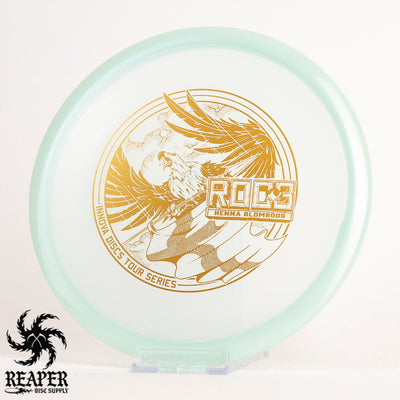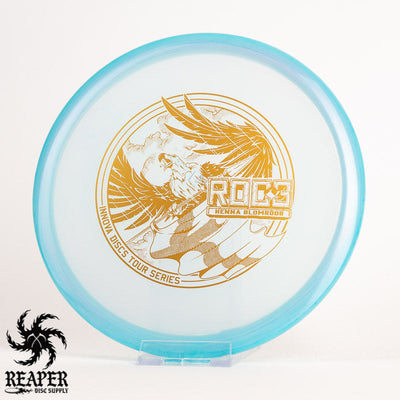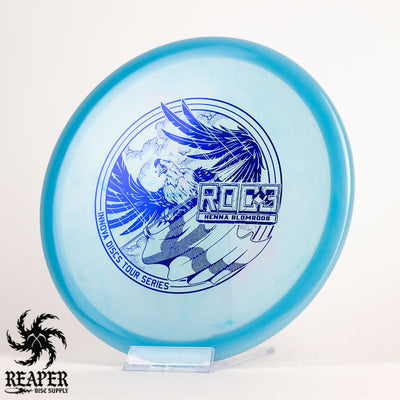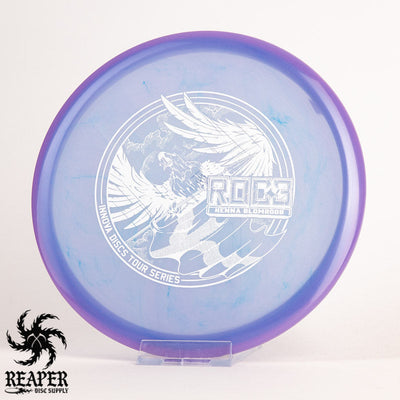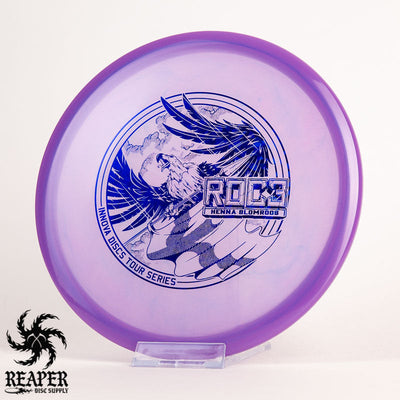 The Innova Henna Blomroos Tour Series Champion Glow Roc3 is the perfect overstable midrange for your next night round. This run of Champion Glow plastic comes in beautiful colors and features an aggressive limited edition bird stamp.
The Glow Roc3 is a very wide (diameter) midrange and features a large, deep beaded rim. The giant bead and rim make it remarkably comfortable to hold for backhand throws; both for fan or power grips. With the big bead and deep rim, I find this disc somewhat uncomfortable to hold for forehand throws, although I know a ton of players who use this as a forehand midrange.
These Roc3's have a little more dome compared to other runs which increases the glide rating to a 4.5 or 5 IMO. Heavy headwinds are no problem for this overstable midrange; they perform reliably regardless of weather conditions. The overstability also makes the Roc3 very torque resistant so you can rip this disc as hard as you want.
If you are looking for a solid midrange in premium glow plastic; let the Henna Blomroos Roc3 light up your next glow round!
We also have the Innova Halo Star Roc3, Henna Blomroos Champion Roc3, Tour Series Glow Pro Roc3.
More tour series: Eric Oakley Berg, Jessica Weese Gator, Joel Freeman Glow Gator3, Maria Oliva Star AviarX3, Bradley Williams Glow Pro Pig.
Innova Glow Roc3 Flight Numbers
Speed

: 5

Glide

: 4

Turn

: 0

Fade

: 3
Commonly used for: Midrange
Stability: Overstable
Experience: Intermediate +
Rim: Beaded, deep
Dimensions & Specs
Height

: 2 cm

Rim Depth

: 1.3 cm

Rim Thickness

: 1.4 cm

Diameter

: 21.8 cm

Flexibility

: 7.94 kg

Max Weight:

 180.9 gr