Innova Champion Glow Gator3 (Joel Freeman 2022 Tour Series)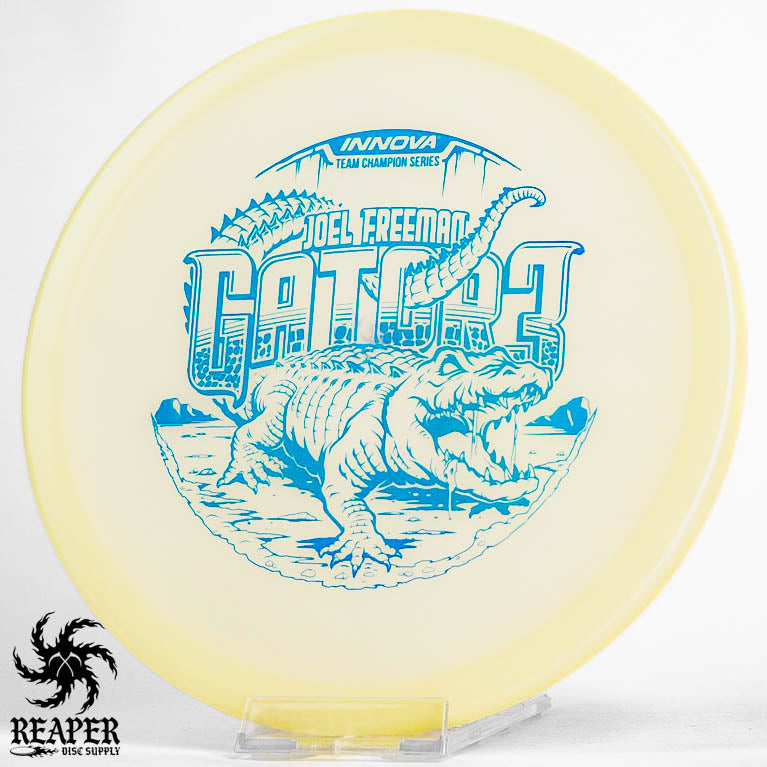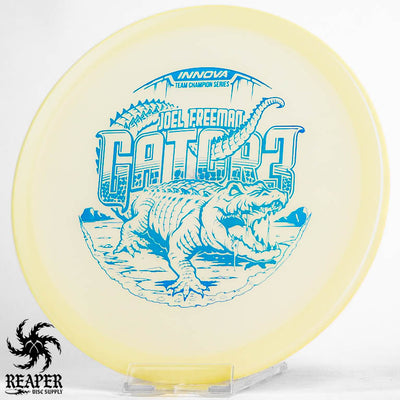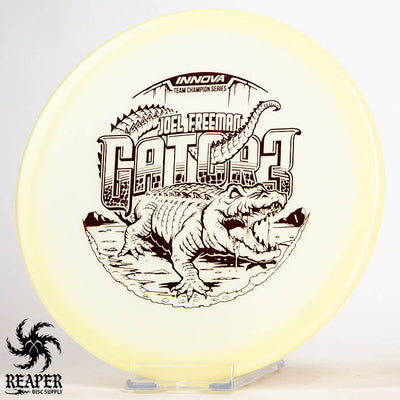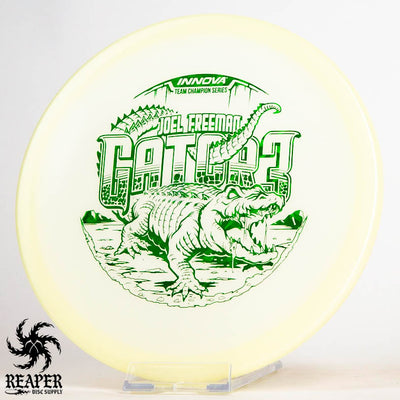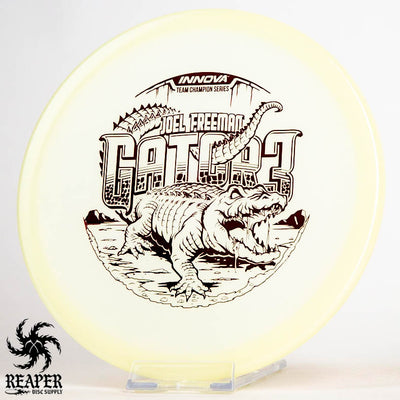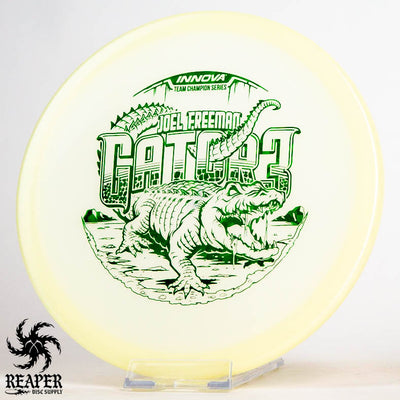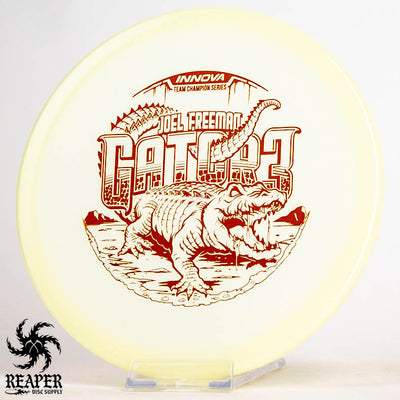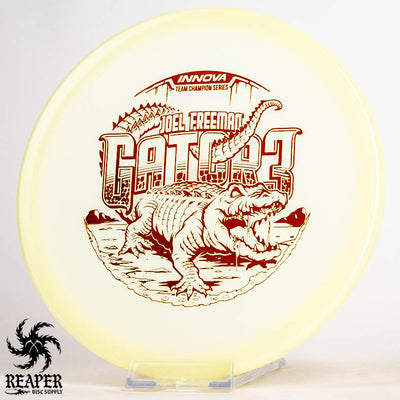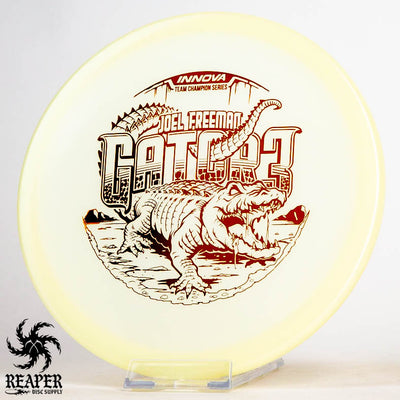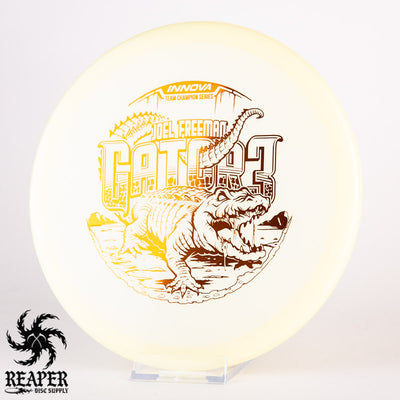 This 2022 Innova Tour Series Joel Freeman Champion Glow Gator3 is a bright glowing midrange with a sweet alligator stamp. Joel Freeman is famous for using his Gator3 and now you can get one in Champion Glow plastic! The glow on these discs is one of the brightest and lasts for quite a long time.
The Innova Champion Glow Gator3 is an overstable midrange disc and is the baby brother to the Gator. With a fade rating of 3 instead of 4, most players will be able to get a longer flight path out of the Gator3.
The Gator3 has a very low profile and flat flight place that is almost puddle topped, which makes them less glidey. Because of the low glide, this mid range is a great solution for long approach shots that require a minimal amount of skip. 
If you are stepping up to the tee box for any hole under 275' and facing windy weather - pull out a Gator3 for a reliable shot every time. The Gator3 can be used for both backhand and forehand flick shots and fits comfortably in your hand. 
Give the Gator3 a chance if you are looking for an overstable mid; it may end up becoming your new favorite long distance approach disc!
You can see all of our glow-in-the-dark options and shop glow discs here.
Innova Gator3 Flight Numbers:
Speed: 5
Glide: 2
Turn: 0
Fade: 3
Commonly Used For: Hard fading midrange shots
Stability: Overstable
Gator3 Dimensions:
Height: 1.8 cm
Rim Depth: 1.4 cm
Diameter: 21.2 cm
Rim Width: 1.5 cm