Axiom Plasma Crave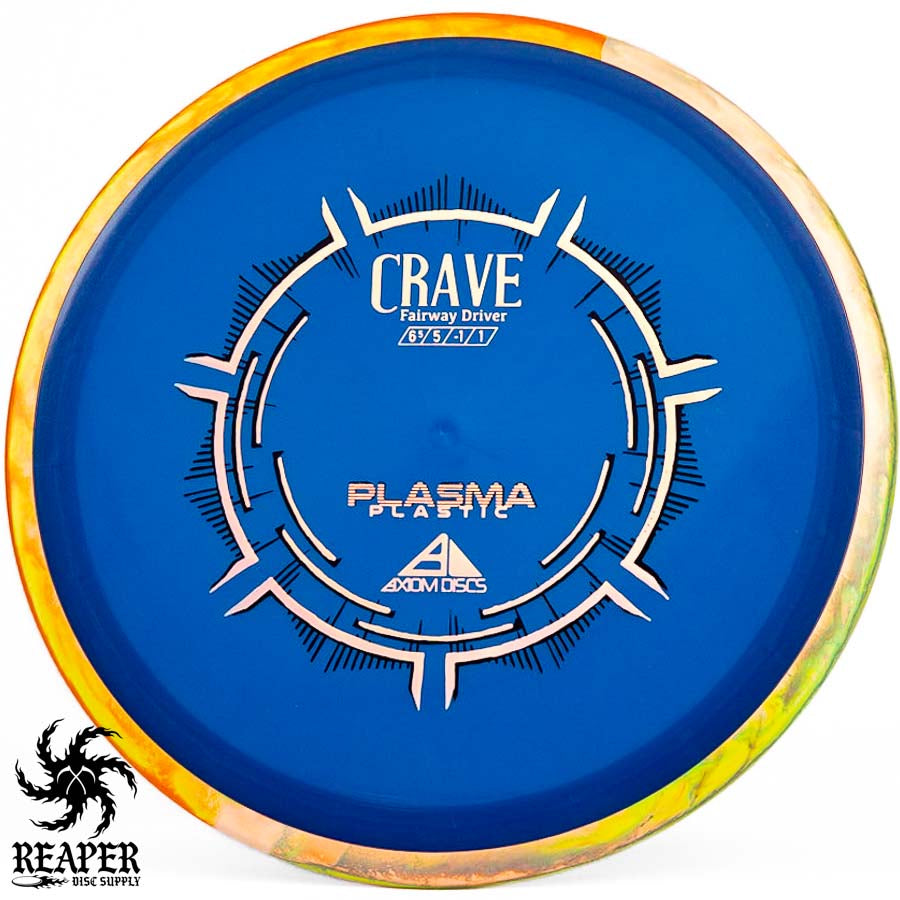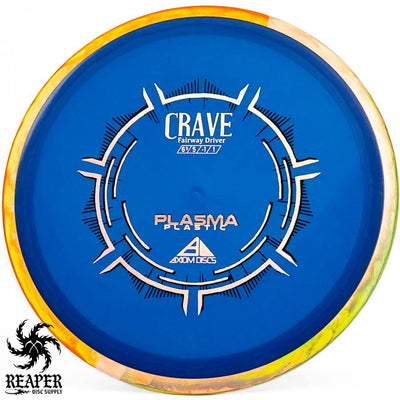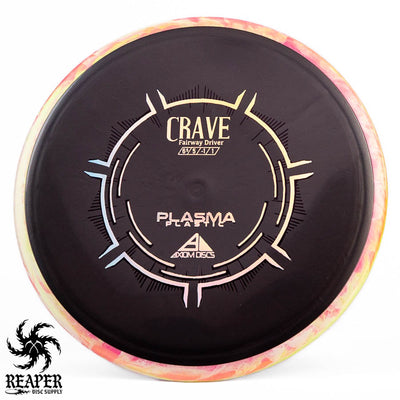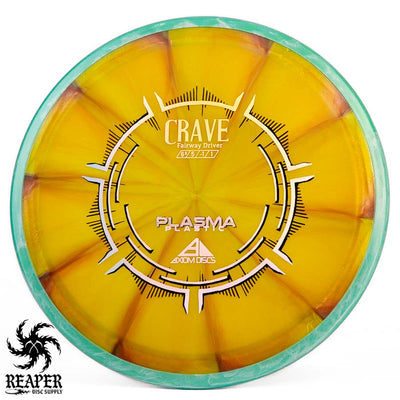 The Axiom Plasma Crave is a disc golf fairway driver that flies incredibly straight and comes in stunning colors with a holographic stamp. 
The Crave in Plasma is a truly stable fairway driver that is the ideal disc for beginners. The effortless 6.5 speed is straightforward to throw and the lofty amount of glide lets the disc fly for a long time before touching ground. The dead-straight stability makes it perfect for learning various release angles and for discovering an assortment of diverse lines.
The Plasma Crave is also remarkable for forehand shots. The small, shallow rim fits pleasantly in the hand and the premium grade Plasma plastic is especially easy to grip. This plastic is very stable and retains its stability for a long time before beating in.
More skilled players will be capable of throwing this disc on any line and it is excellent for straight, low-ceiling shots that have narrow gaps. An all-around terrific disc for players of any skill level!
We also carry the Axiom Crave in Cosmic Neutron plastic and the Fission Crave as well.
You may also like: MVP Volt Plasma, MVP Neutron Matrix, Axiom Hex Neutron
Axiom Plasma Crave Flight Numbers
Speed

: 6.5

Glide

: 5

Turn

: -1

Fade

: 1
Commonly used for: Controlled fairway drives
Stability: Stable
Experience: Any
Dimensions & Specs
Height

: 1.4 cm

Rim Depth

: 1.2 cm

Rim Thickness

: 1.8 cm

Diameter

: 21.1 cm

Flexibility

: 9.98 kg

Max Weight:

 175.1 gr