Axiom Neutron Hex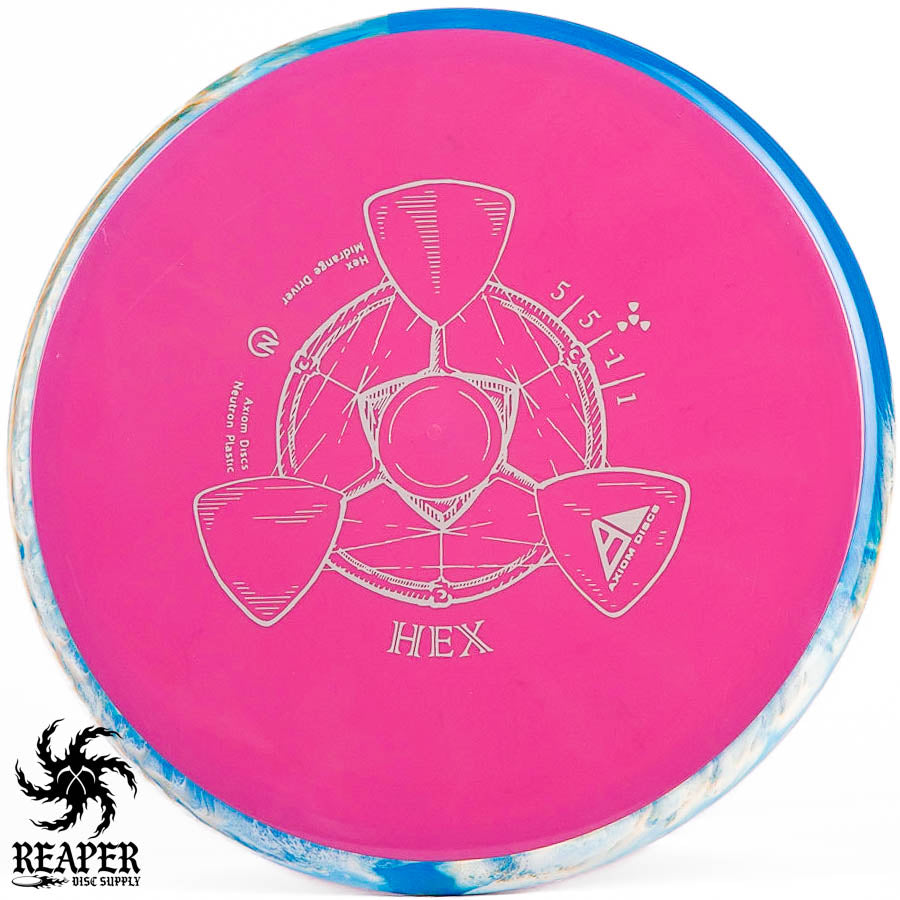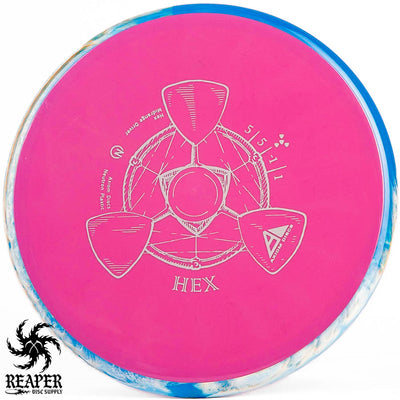 The Axiom Neutron Hex is a stable midrange disc that is very versatile and great for players of all skill levels.
It's important to note that many dyed discs tend to have ink spots or blemishes on the bottom or the rim, which occur from handling them in the course of the dyeing process.
The Neutron Hex is a small-rimmed stable midrange that can be used for almost any shot. If you are a beginner looking for your first disc, this is an excellent midrange that will help you learn how to throw.
Axiom's Neutron plastic is similar to Innova's Star plastic; it holds up to damage really well and has a very comfortable grip.
In my opinion, this midrange is like a slightly less stable Discraft ESP Buzzz with a little more glide. If you prefer small and shallow-rimmed discs then you are going to love the Hex. It fits exceptionally well in the hand and is comfortable to throw forehand or backhand.
If you need an extremely versatile midrange disc, look no further than the Axiom Neutron Hex!
More stable midrange discs: Discmania C-Line MD3, MVP Eclipse Glow Reactor, Thought Space Athletics Pathfinder, Prodigy M4 500, Innova Halo Mako3.
Axiom Neutron Hex Flight Numbers
Speed

: 5

Glide

: 5

Turn

: -1

Fade

: 1
Commonly used for: Midrange
Stability: Stable
Experience: Any
Rim: Small
Dimensions & Specs
Height

: 1.6 cm

Rim Depth

: 1.3 cm

Rim Thickness

: 1.4 cm

Diameter

: 21.4 cm

Flexibility

: 11.59 kg

Max Weight:

 177.6 gr