Thought Space Athletics Ethos Pathfinder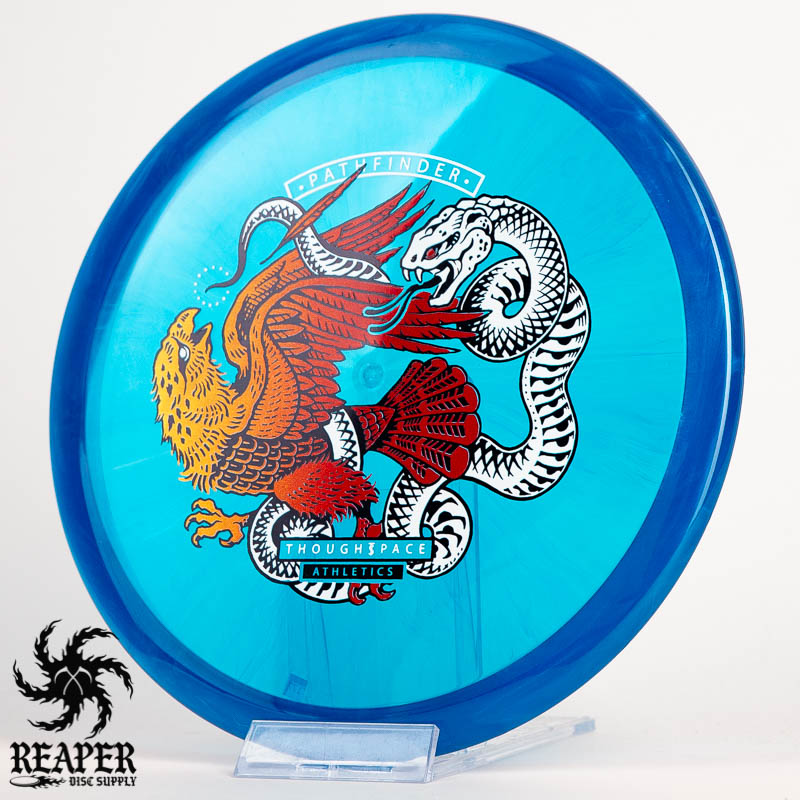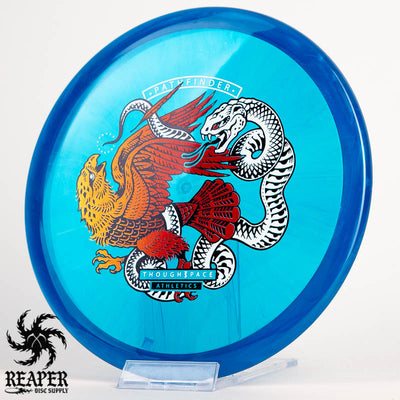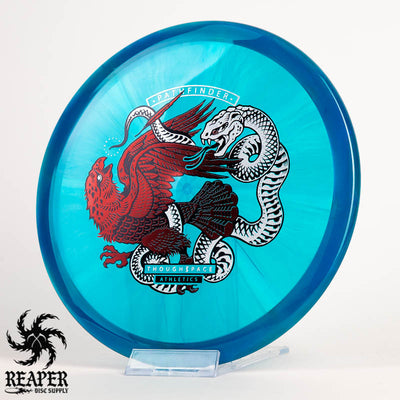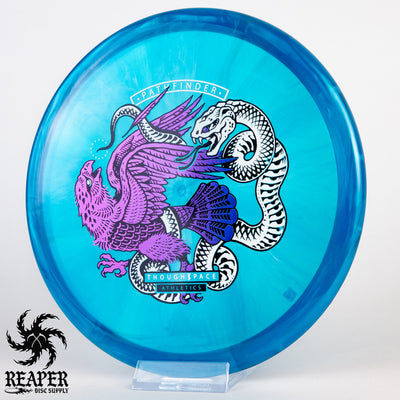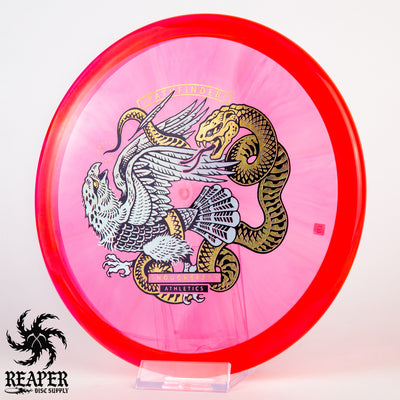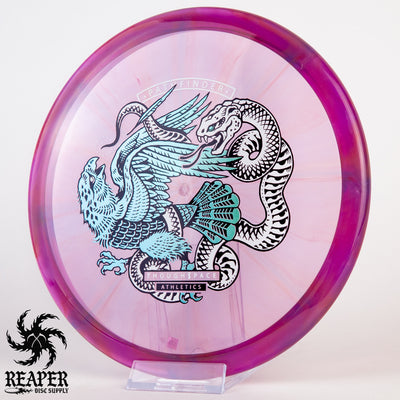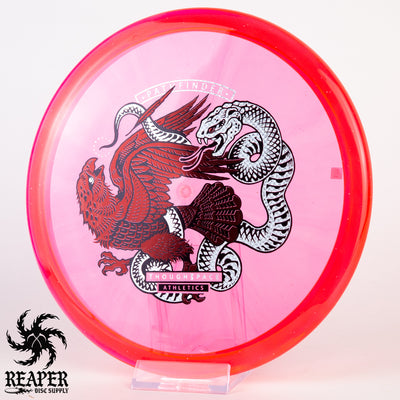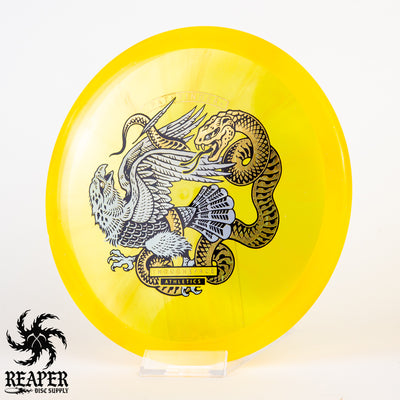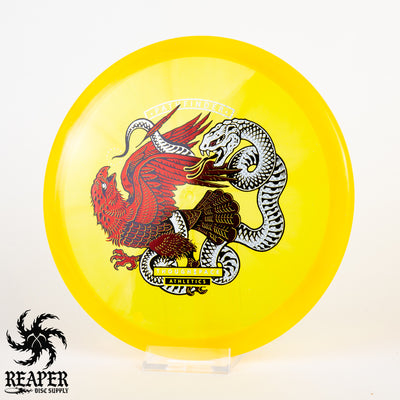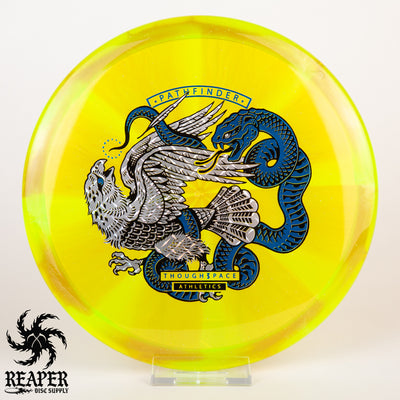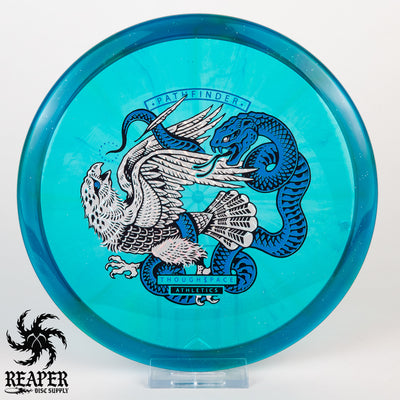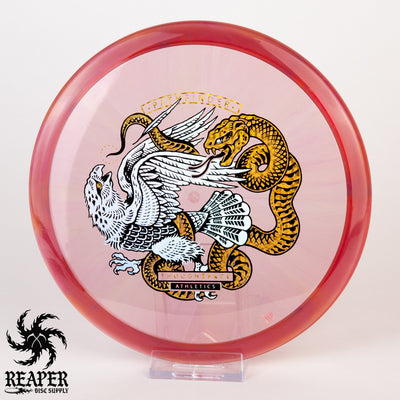 The Thought Space Athletics Ethos Pathfinder is not only an incredible flying midrange disc, but may just have the coolest stamp in existence. The snake and bird combo has been done so many times, but none better than this design. With incredible color combinations and stamp foils, what's not to love about this beautiful midrange?
Check out all versions of the Thought Space Athletics Pathfinder here.
The Pathfinder is a reliable flying high glide midrange very similar to a Buzzz that can also be used for approach shots. The Ethos plastic comes in vibrant swirly colors, and is equally as comfortable as it is durable. Don't sleep on this stable midrange!
We also sell the Thought Space Athletics Aura Pathfinder and you can shop more Thought Space discs here.
Though Space Athletics Pathfinder Flight Numbers:
Speed: 5
Glide: 5
Turn: 0
Fade: 1
Commonly Used For: Glide-y midrange and approach shots
Stability: Stable