MVP Neutron Matrix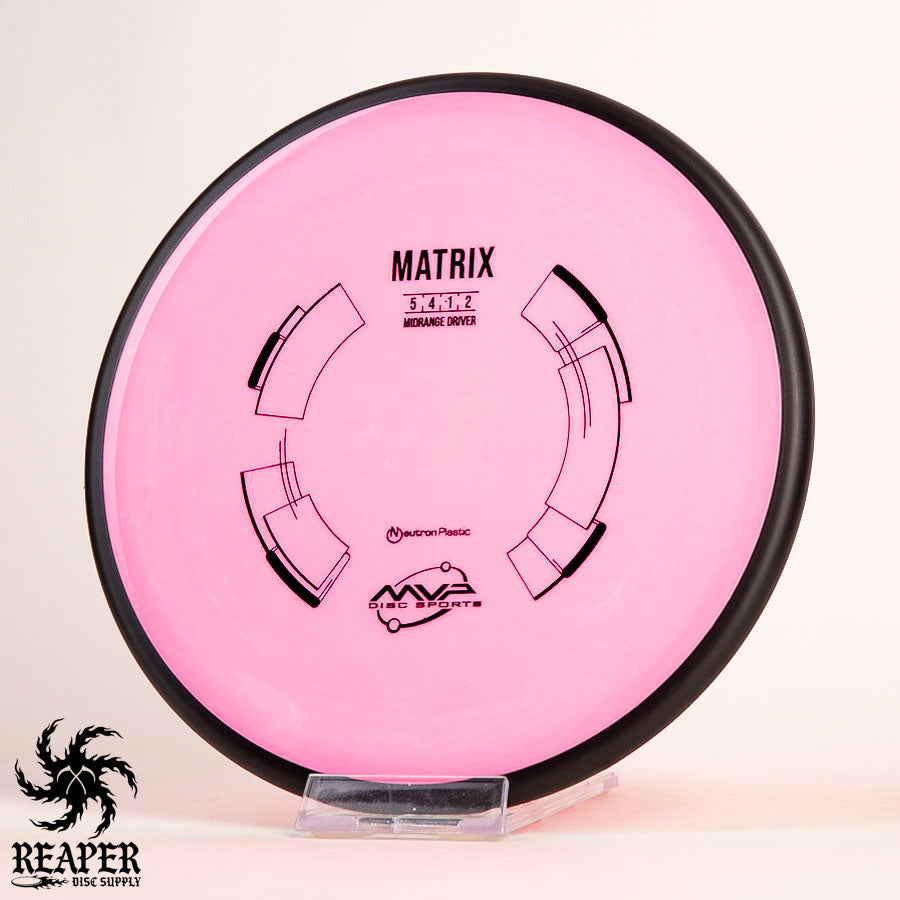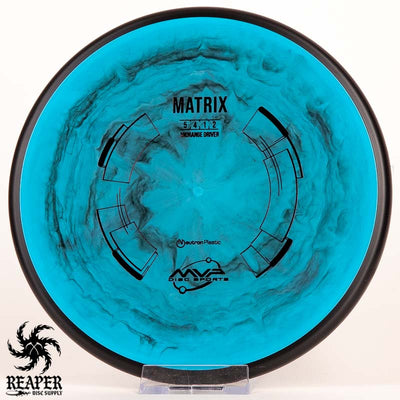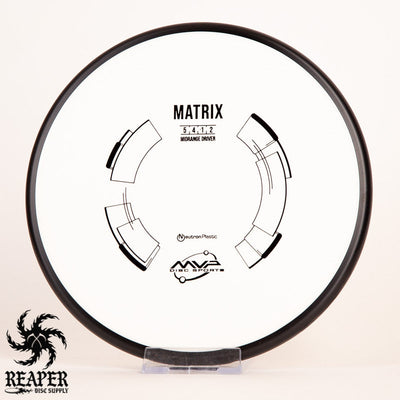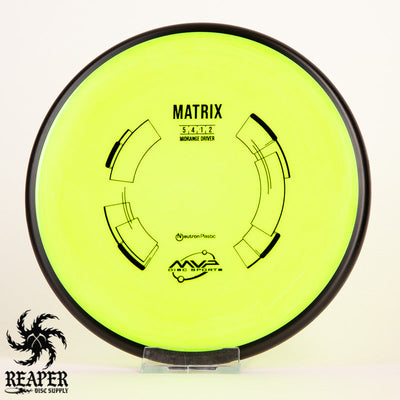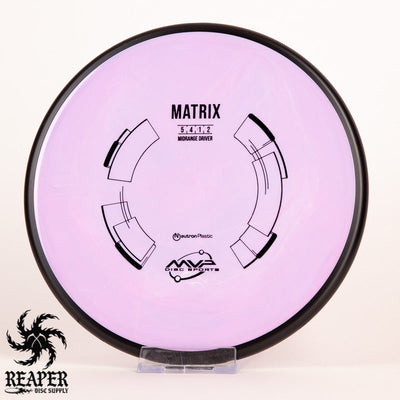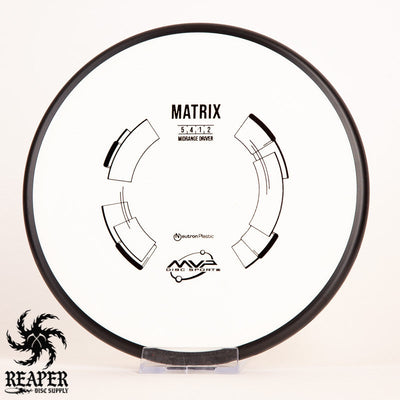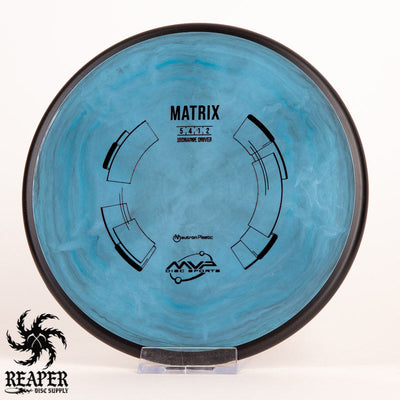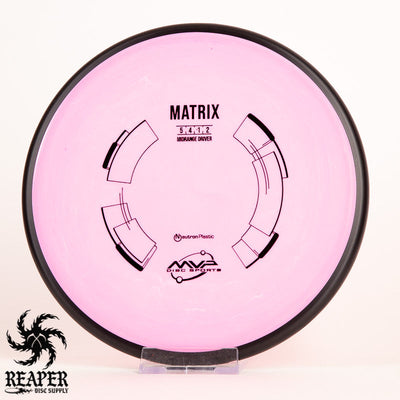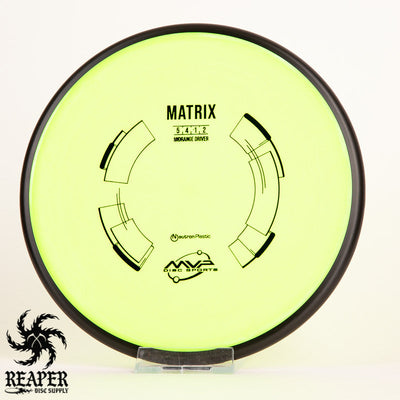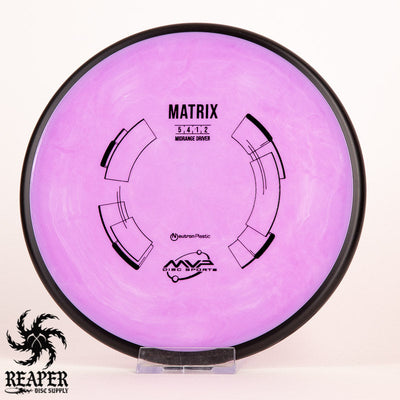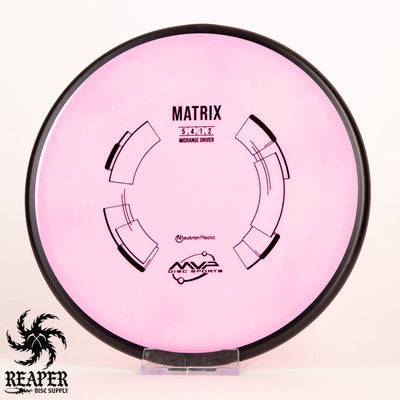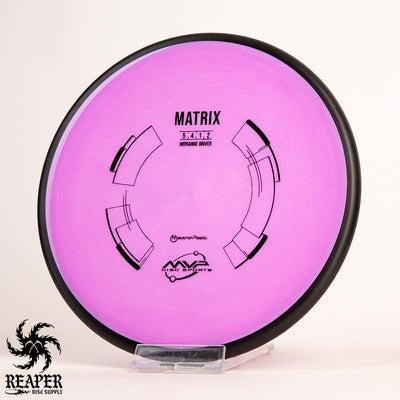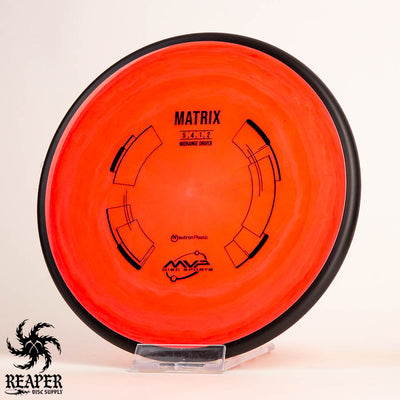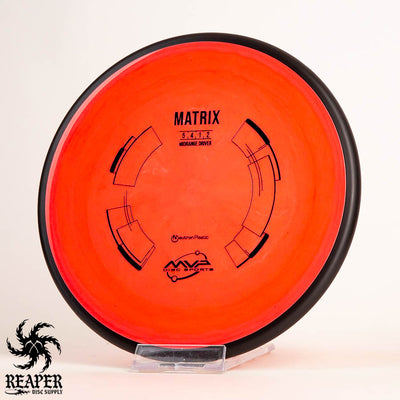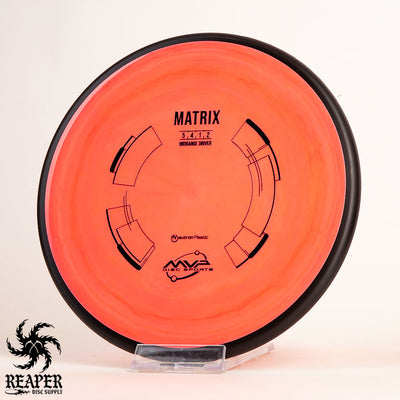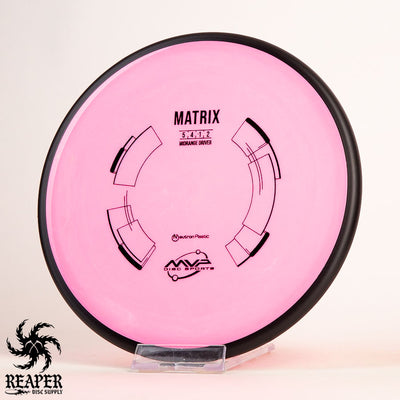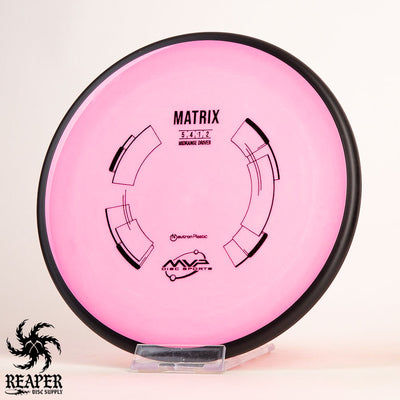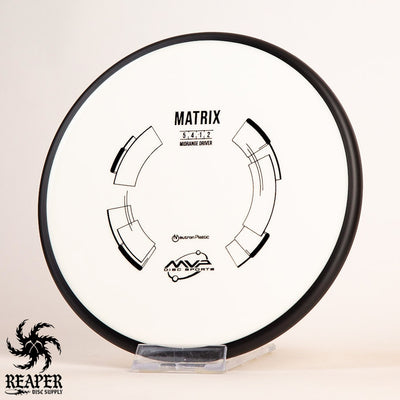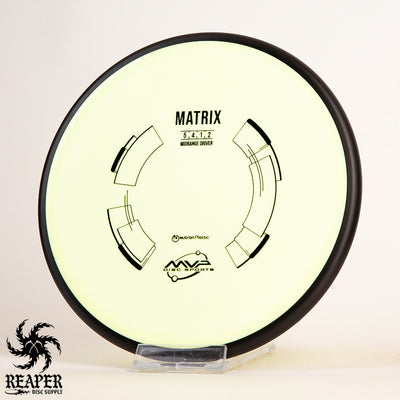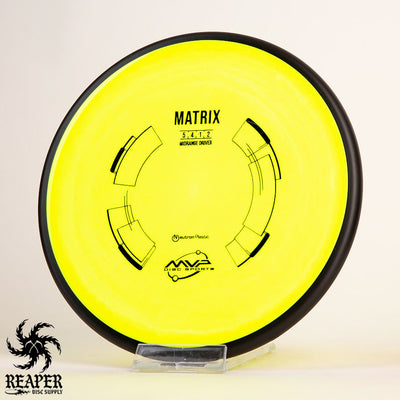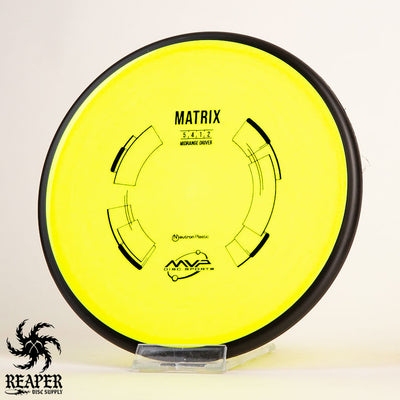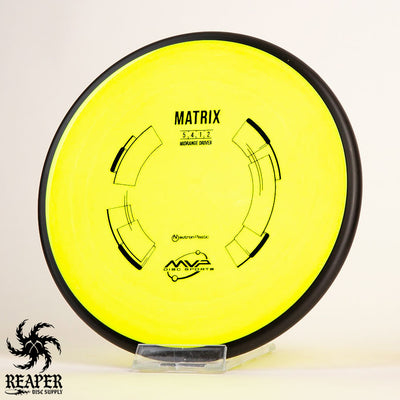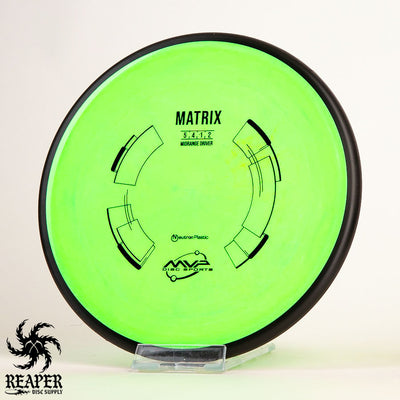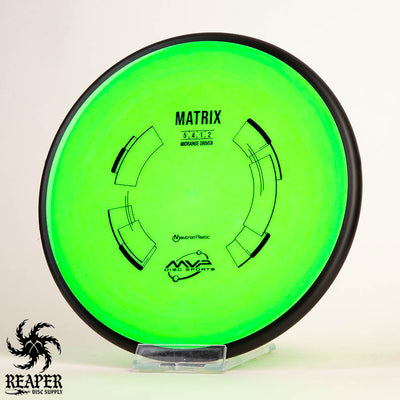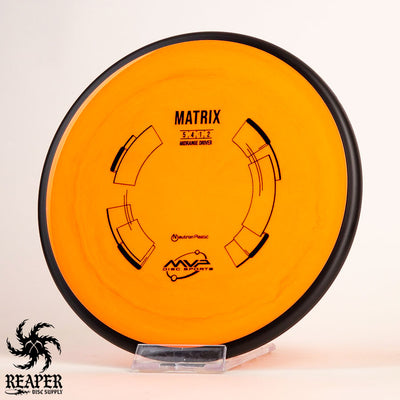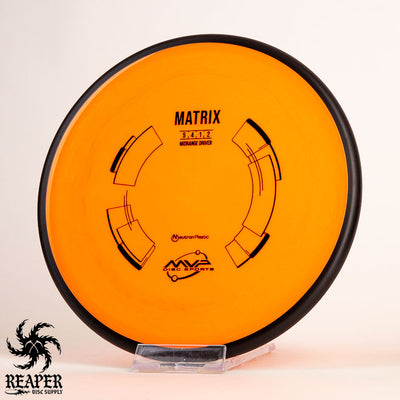 The MVP Neutron Matrix is a straight-flying midrange disc great for players of any skill level. MVP's Neutron plastic is a premium-grade plastic used by many professional players and feels great in the hand.
The Neutron Matrix is one of MVP's flattest topped discs in their lineup, which gives it slightly less glide than their other midranges. Compared to the Neutron Reactor, this disc has slightly less fade in my experience and it is easier to get it to fly straight with less power.
The Matrix flies dead-straight for beginners and intermediate players while more advanced players will notice a slight turning flight path when thrown straight. When thrown with 100% power, you need to add a slight amount of hyzer for it to not turn over. This is the perfect disc for wooded courses since you can shot shape very accurately with it.
A great disc for players of any skill level!
You may also like: Elaine King Glow Reactor, Axiom Neutron Hex, Discraft ESP Buzzz, MVP Plasma Nomad
MVP Neutron Matrix Flight Numbers
Speed

: 5

Glide

: 4

Turn

: -1

Fade

: 2
Commonly used for: Midrange driver
Stability: Stable
Experience: Any
Dimensions & Specs
Height

: 1.6 cm

Rim Depth

: 1.4 cm

Rim Thickness

: 1.4 cm

Diameter

: 21.5 cm

Flexibility

: 9.75 kg

Max Weight:

 178.5 gr