Axiom Neutron Crave (Sarah Hokom Signature Series)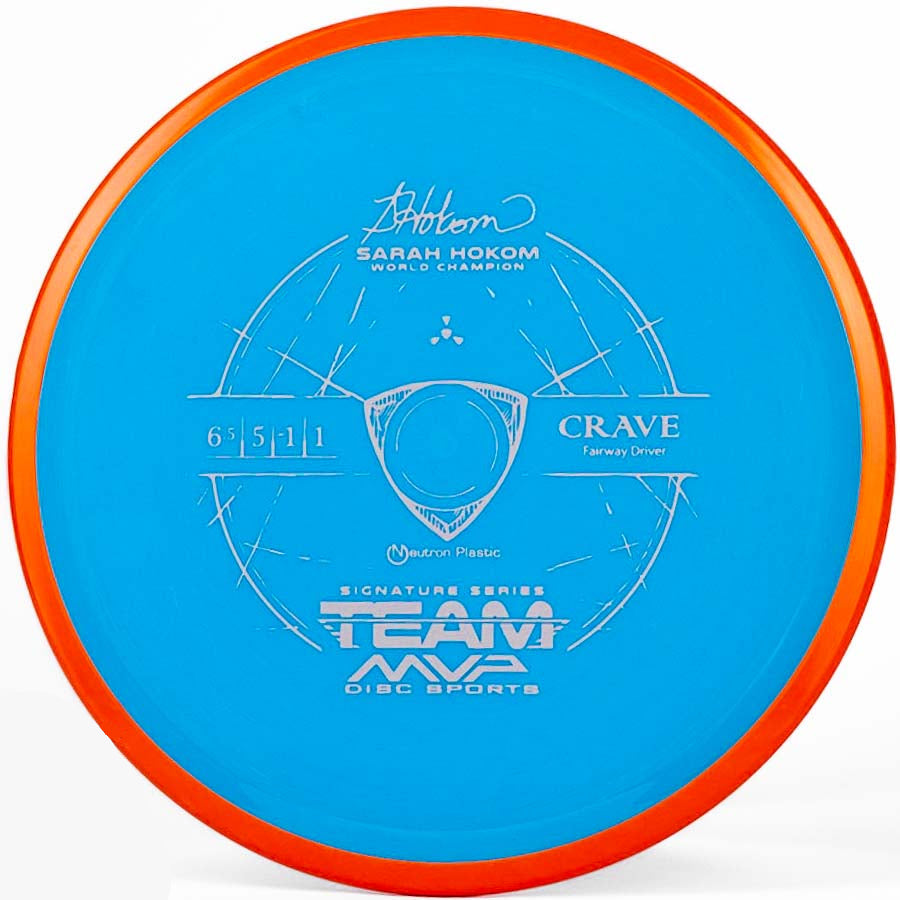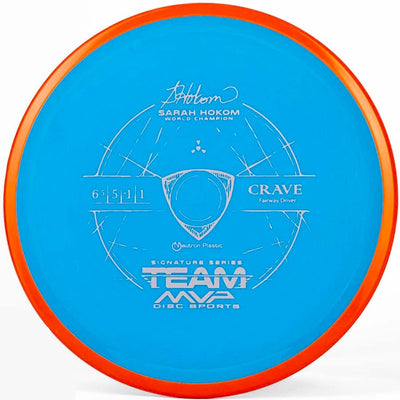 The Sarah Hokum Signature Series Neutron Crave helps support her on tour and is available in rad colors. 
MVP's Team Series discs feature unique stamps and directly help their sponsored players on tour. The Crave is a stable fairway driver that can be used by any level of player. Don't miss out on this awesome Sarah Hokum Crave!
We also carry the Axiom Cosmic Neutron Crave and Axiom Plasma Crave, and Axiom Fission Crave.
Sarah Hokum Crave Flight Numbers
Speed

: 6.5

Glide

: 5

Turn

: -1

Fade

: 1
Commonly used for: Controlled drives
Stability: Stable
Experience: Any
Dimensions & Specs
Height

: 1.4 cm

Rim Depth

: 1.2 cm

Rim Thickness

: 1.8 cm

Diameter

: 21.1 cm

Flexibility

: 9.98 kg

Max Weight:

 175.1 gr