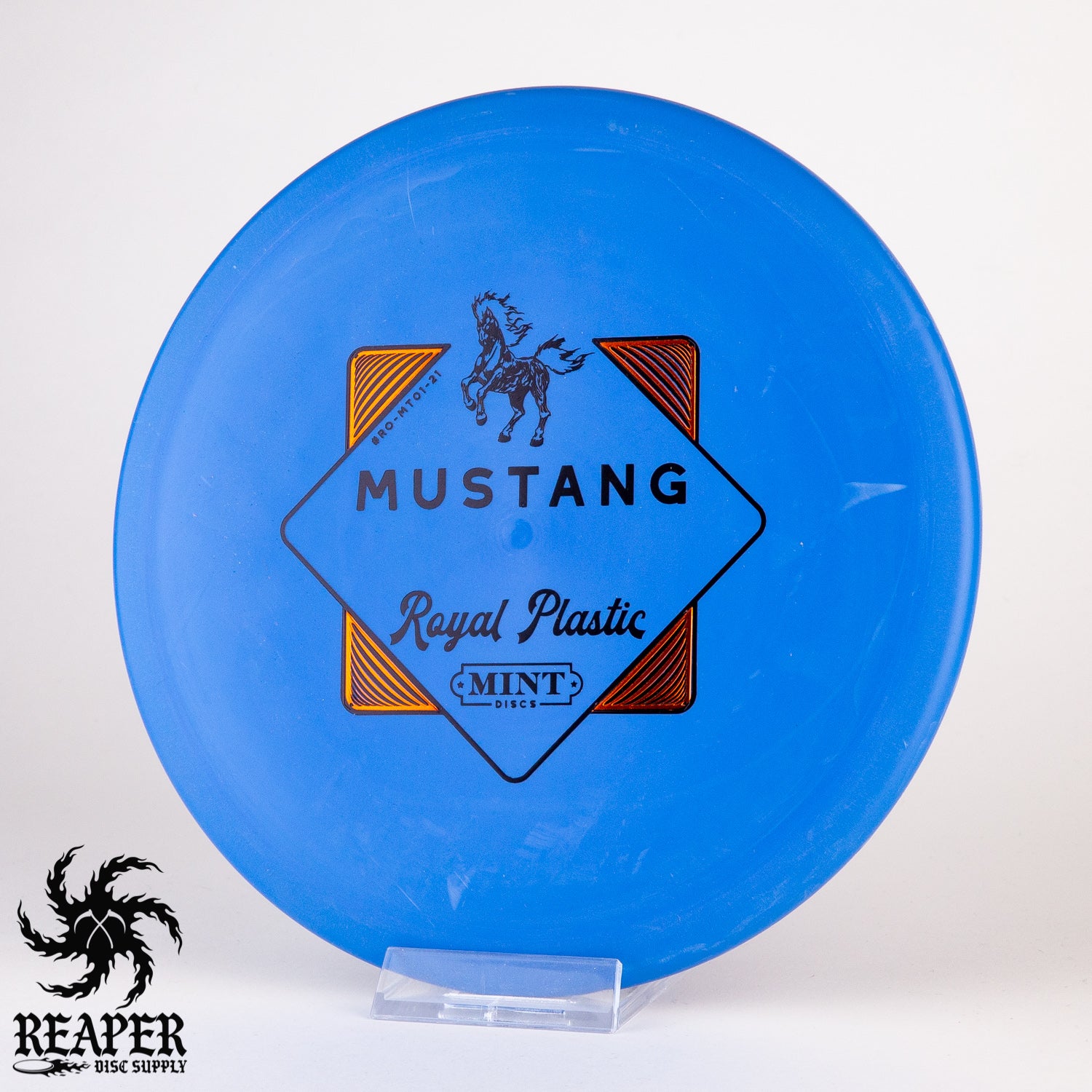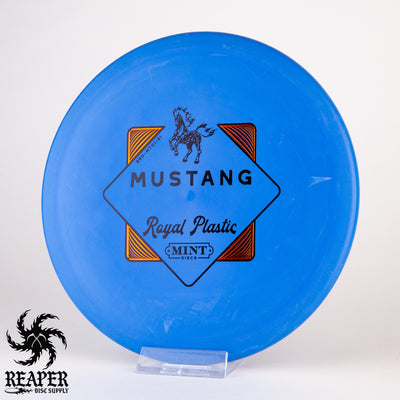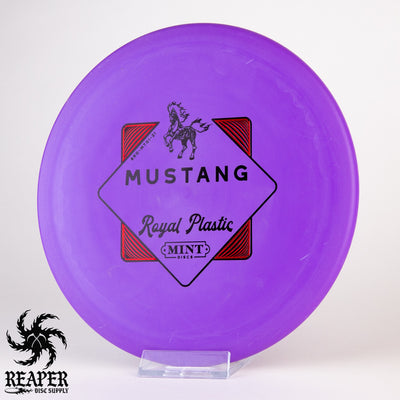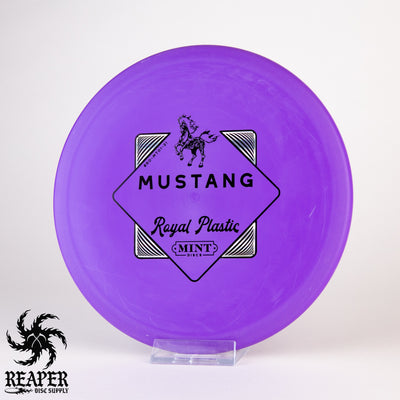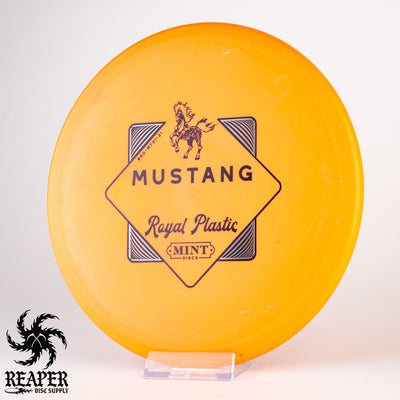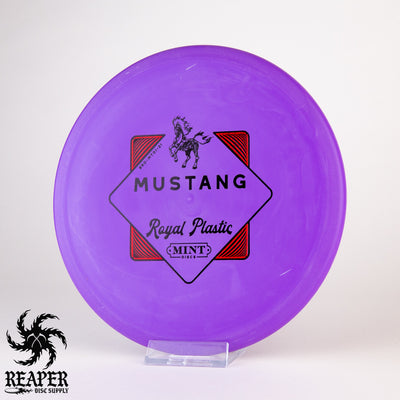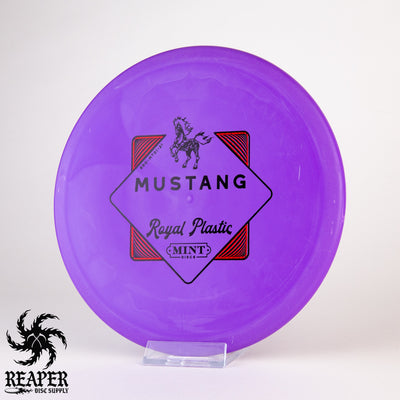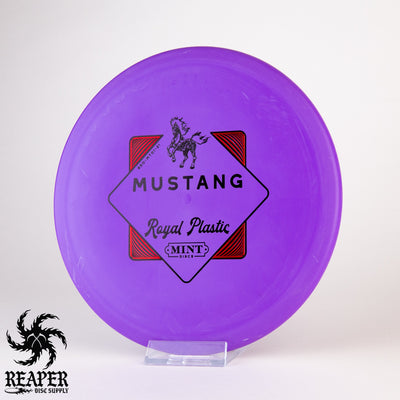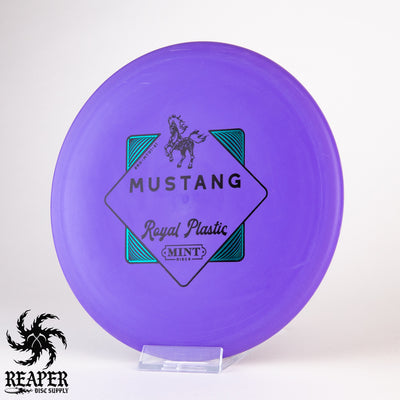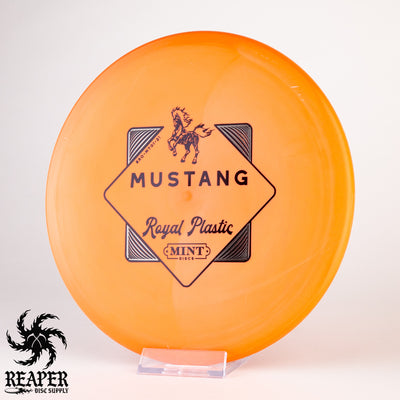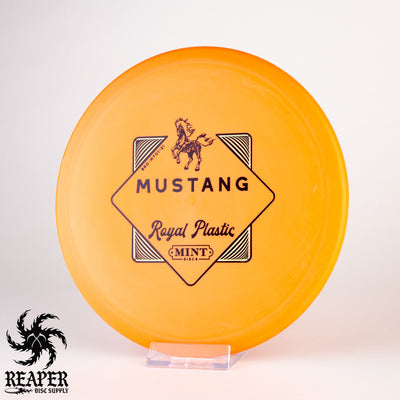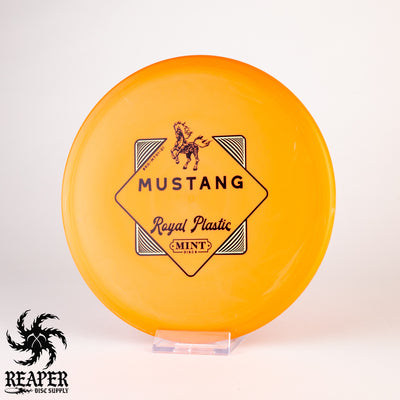 The Mint Discs Royal Mustang is an overstable midrange made with grippy plastic. Mint's Royal plastic is one of the most grippy and comfortable plastics to throw. It does show wear and damage rather easily, but will still last for a while.
The Royal Mustang is a workhorse midrange that offers a lot of glide and predictable fade. It isn't too overstable that a beginner can't throw it, but stable enough to perform in the wind. Think of it like a Buzzz with more fade (it feels similar in the hand, too.)
This midrange can also be used for forehand upshots and drives under 275' off the tee. I can comfortably throw the Mustang around 225', but players with more power should be able to get up to 300' of distance.
The Royal Mustang is a useful disc for a variety of situations and a great addition to any player's bag.

Mint Discs Royal Mustang Flight Numbers:
Speed: 5
Glide: 5
Turn: 0
Fade: 2
Stability: Overstable/stable
Commonly used for: Midrange
Rim: Beadless

Specs: 
Diameter: 21.5 cm
Height: 1.6 cm
Rim Depth: 1.3 cm
Rim Thickness: 1.4 cm
Flexibility: 8.41 kg
Max Weight: 178.5 gr