Mint Discs Apex Mustang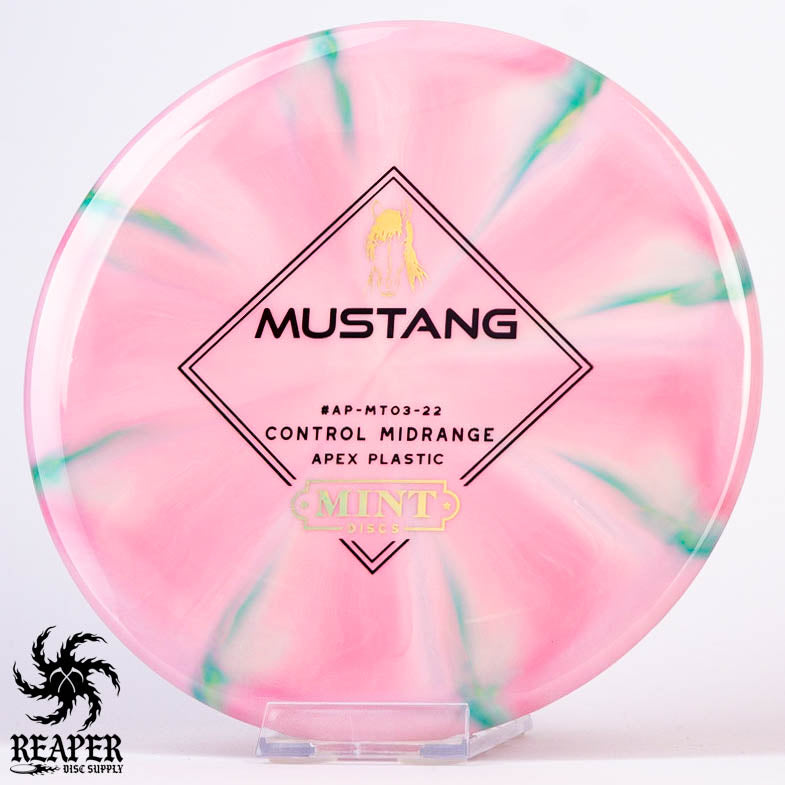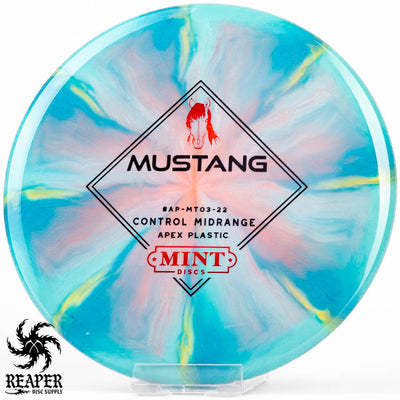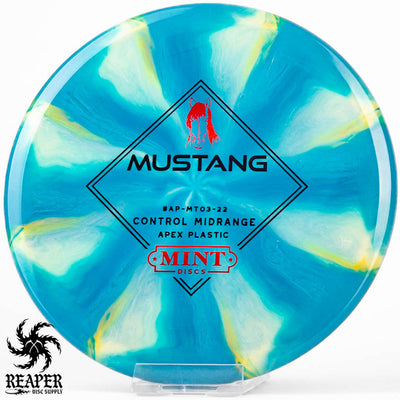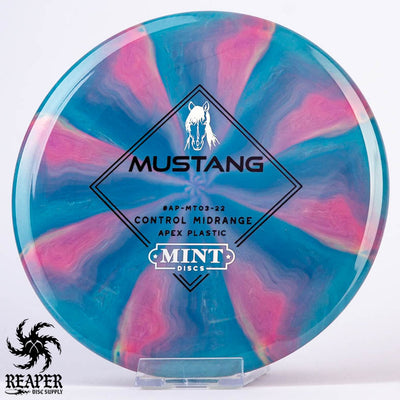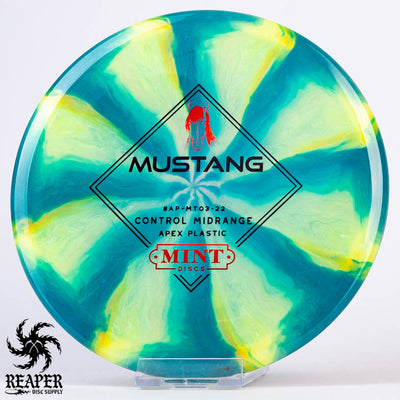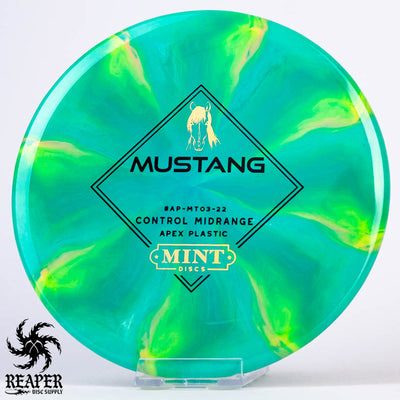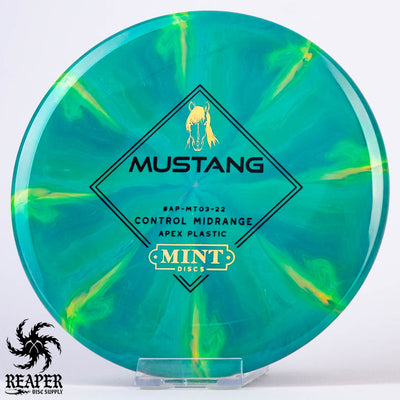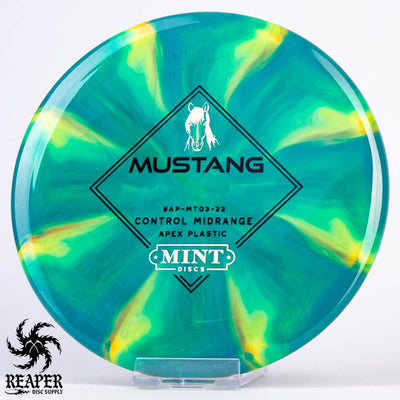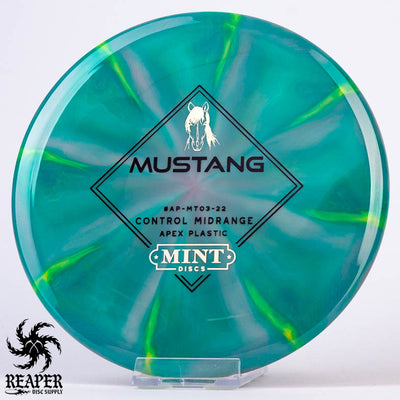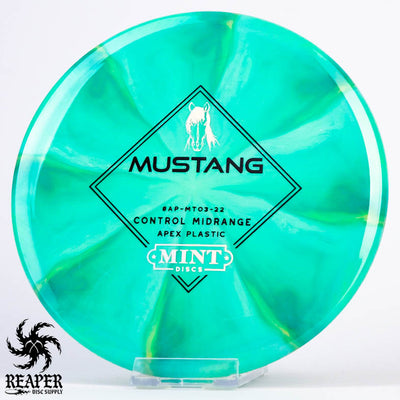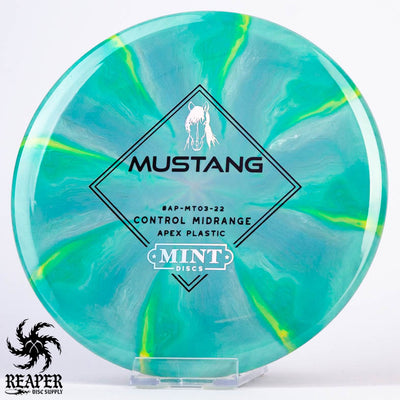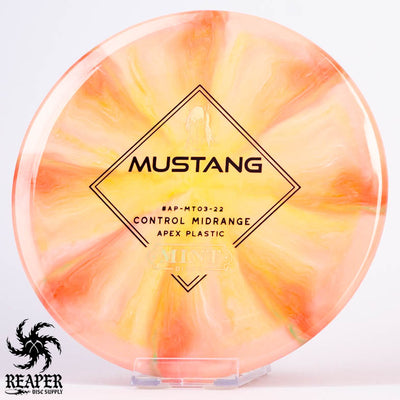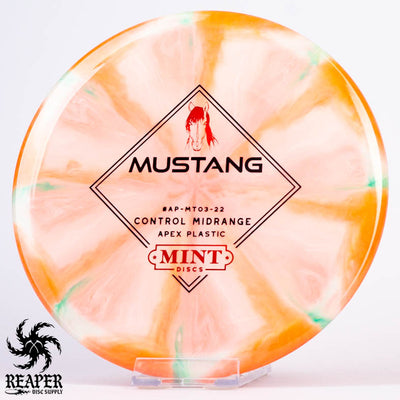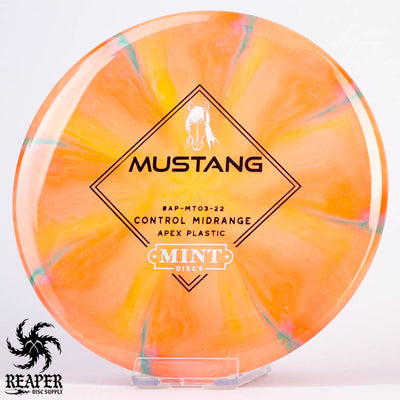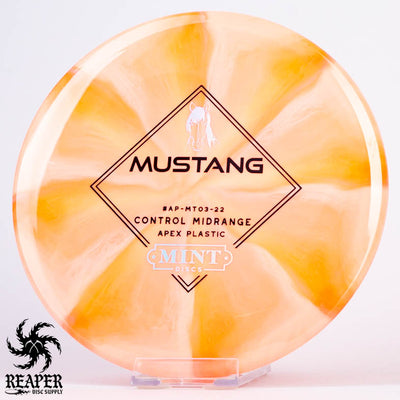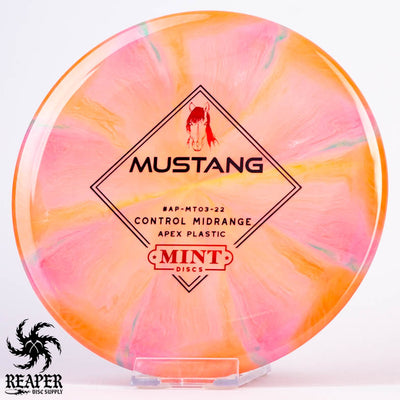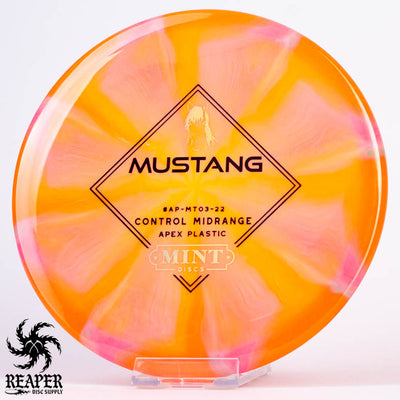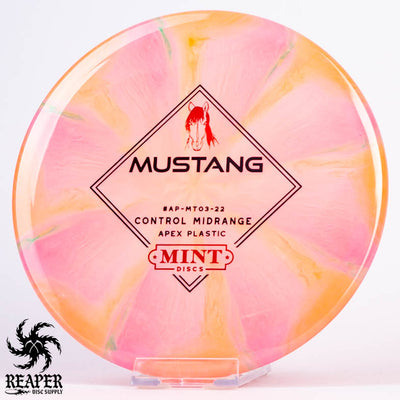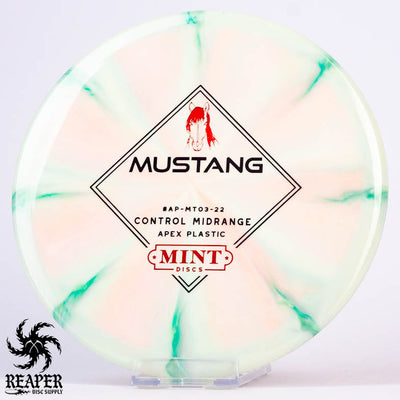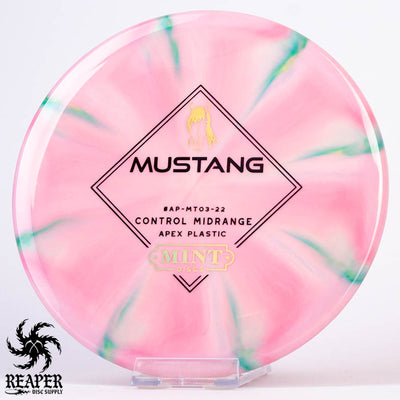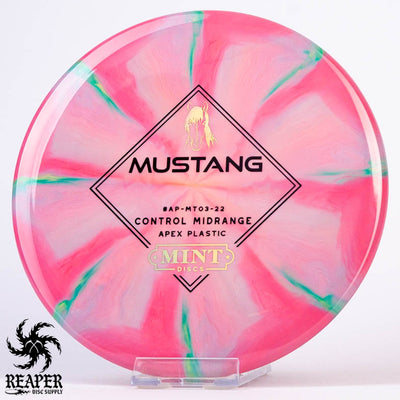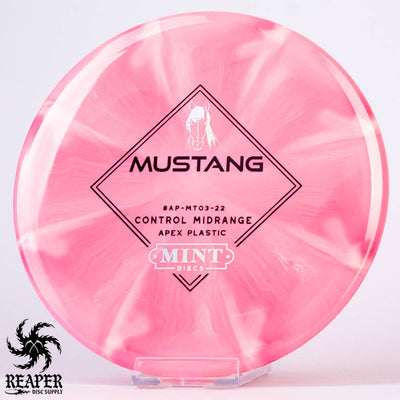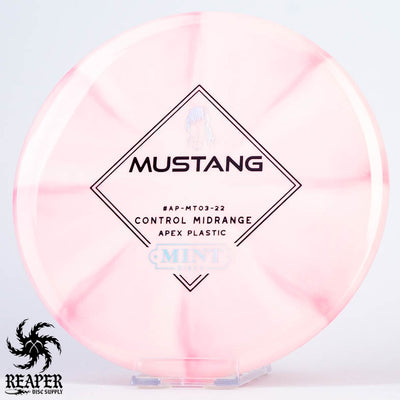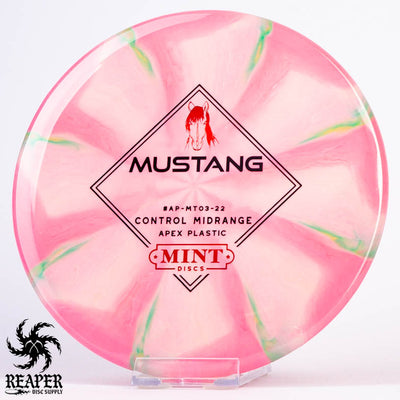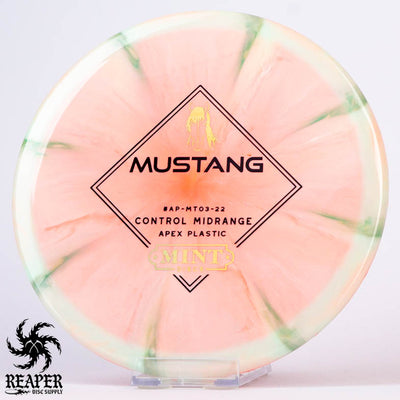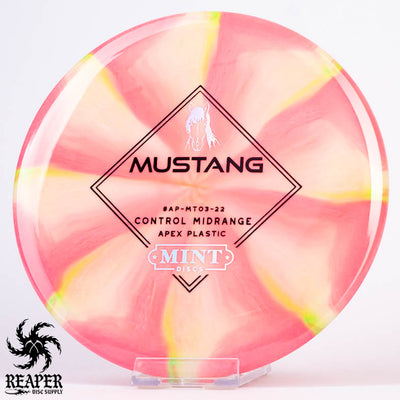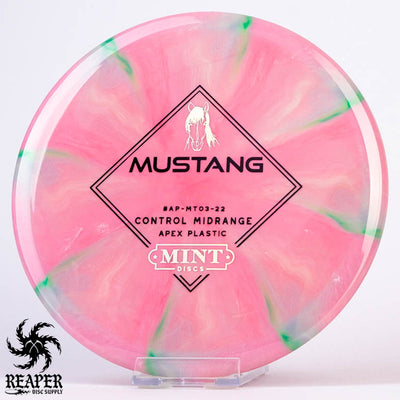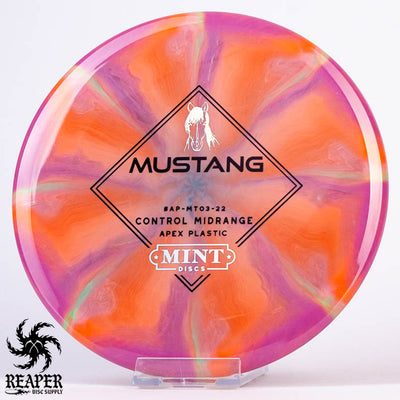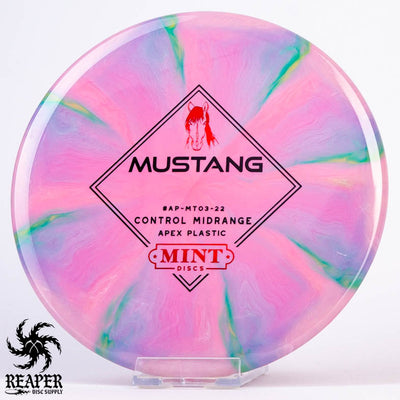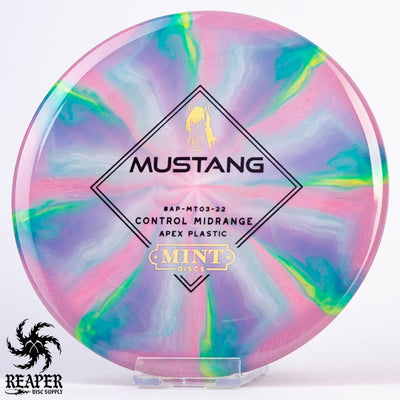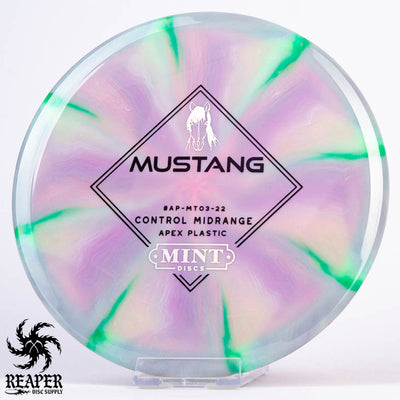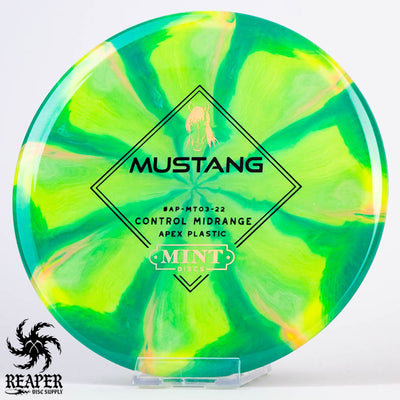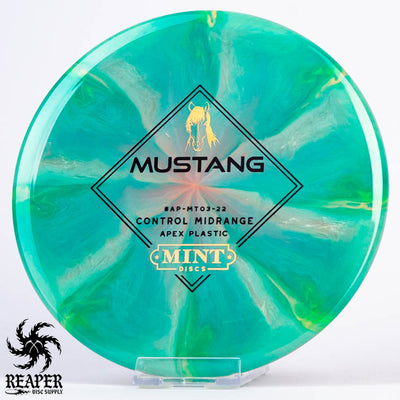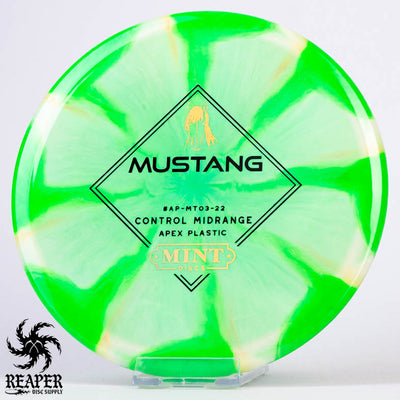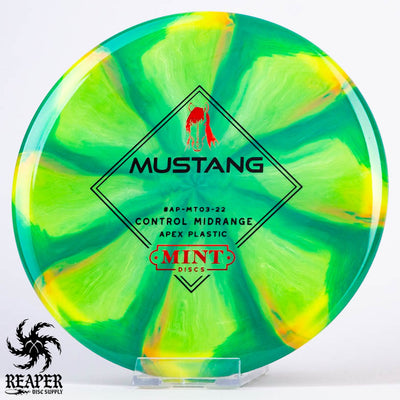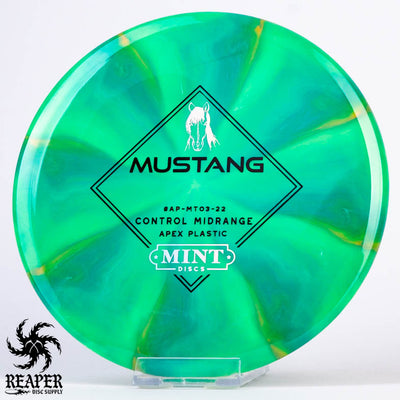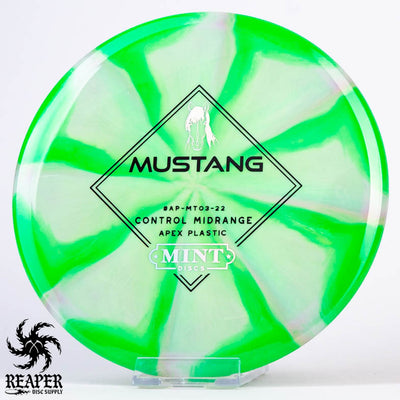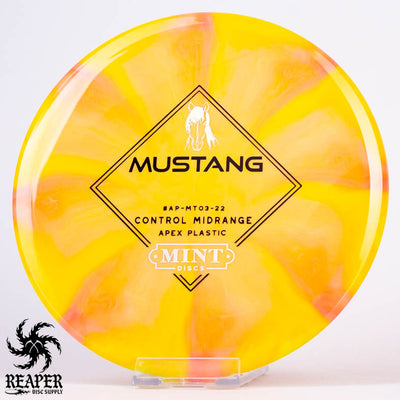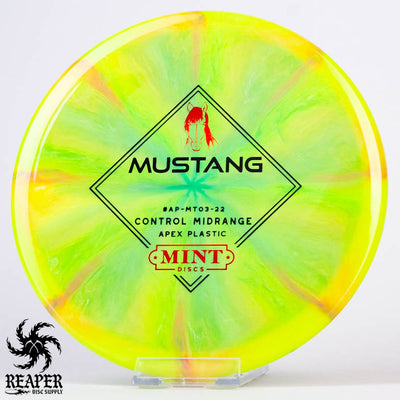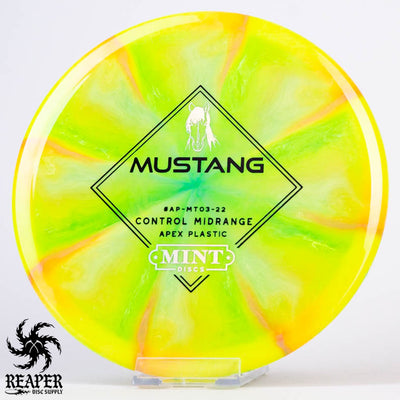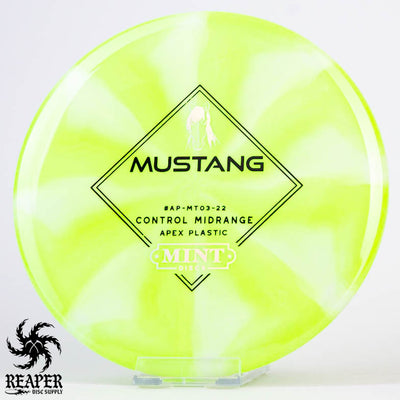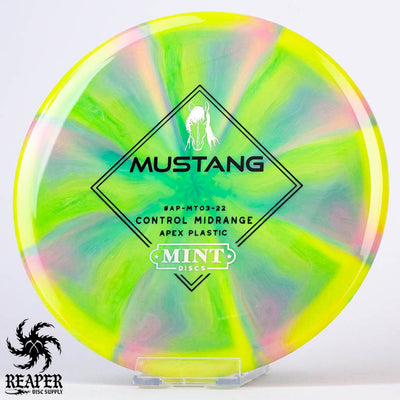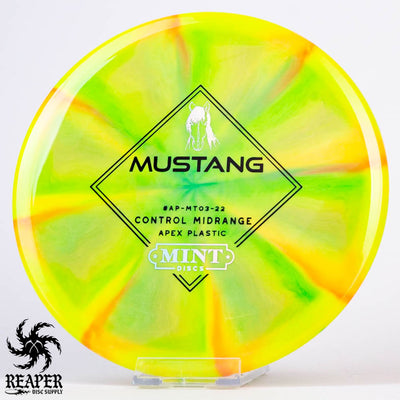 The Mint Discs Apex Mustang is a stable to overstable midrange that will provide a reliable long gliding flight with predictable fade at the end. Great for forehand and backhand midrange shots, the Mustang is one of the most popular molds in the Mint Discs line-up. Available in a variety of fun, swirly colors with a two-color mustang stamp.
Shop more Mint Discs - we also have the Mustang in Royal plastic and Sublime Bobcat as well.
Mint Discs Apex Mustang Flight Numbers:
Speed: 5
Glide: 5
Turn: 0
Fade: 2

Stability: Stable to overstable
Commonly Used For: Backhand & flick midrange shots