Mint Discs Eternal Mustang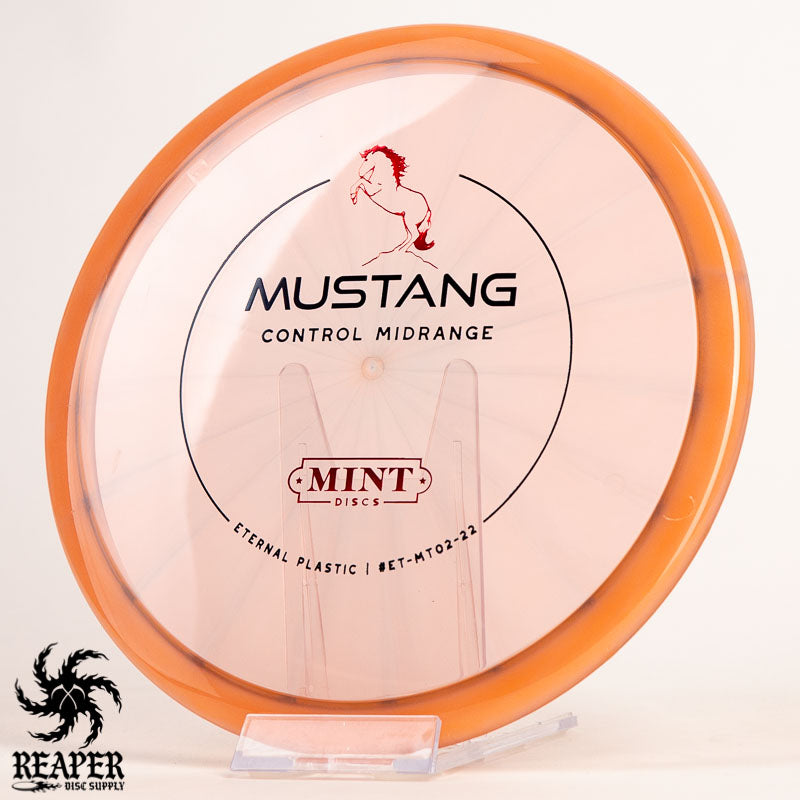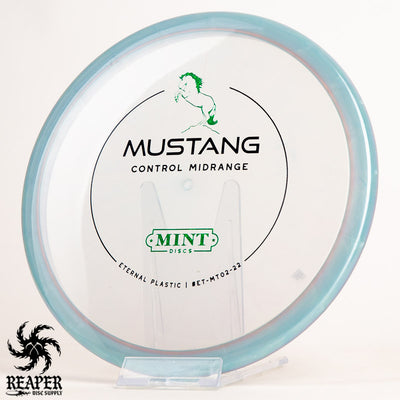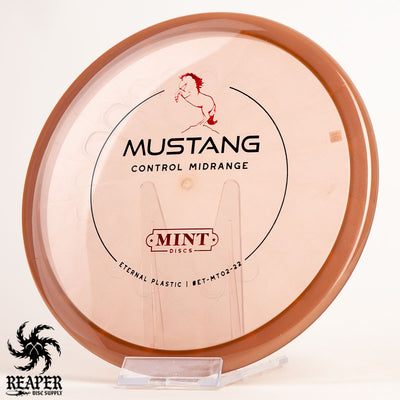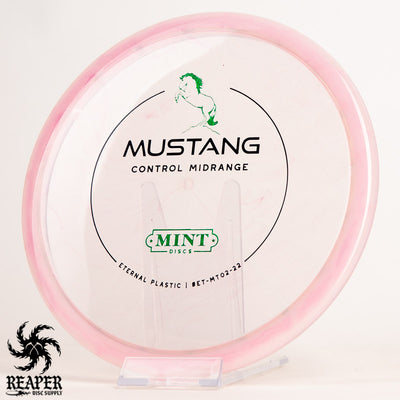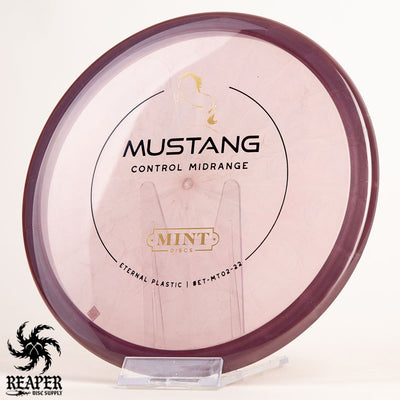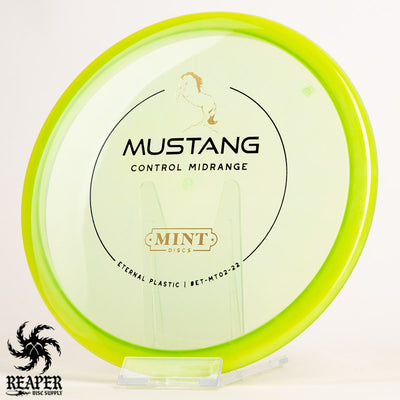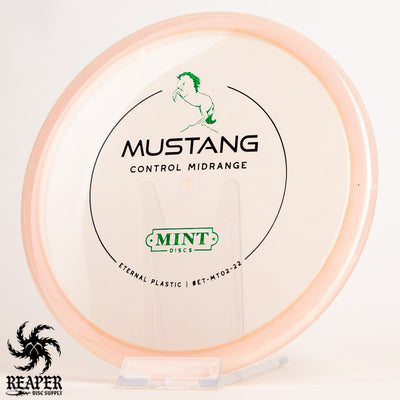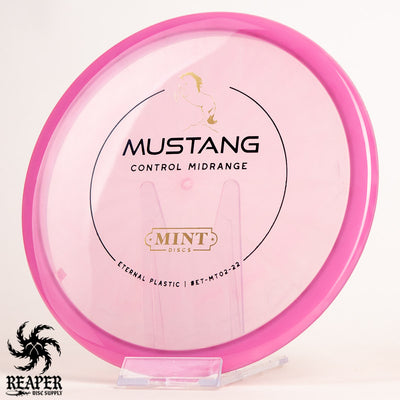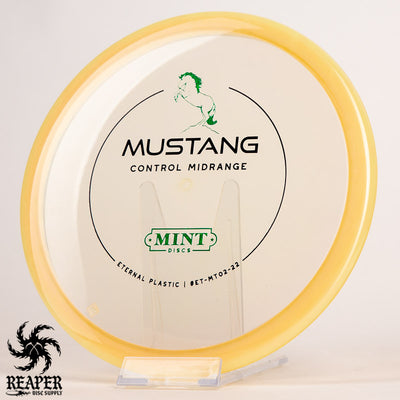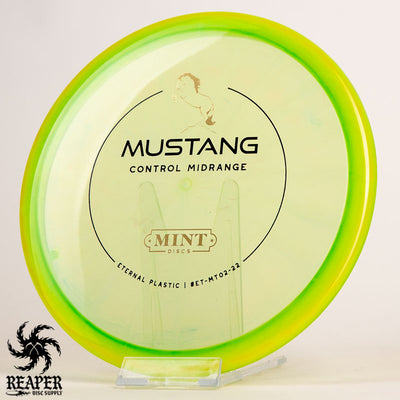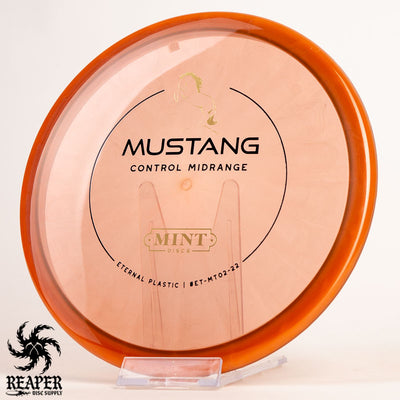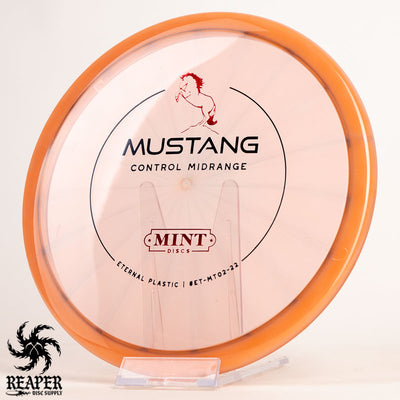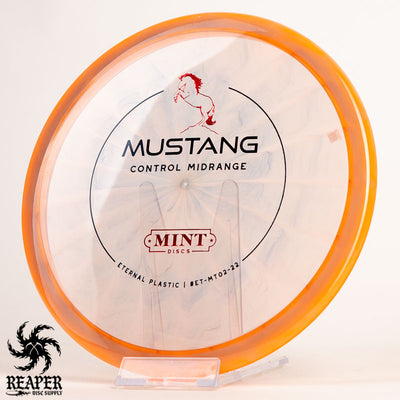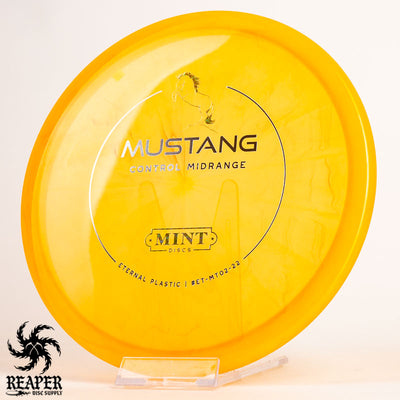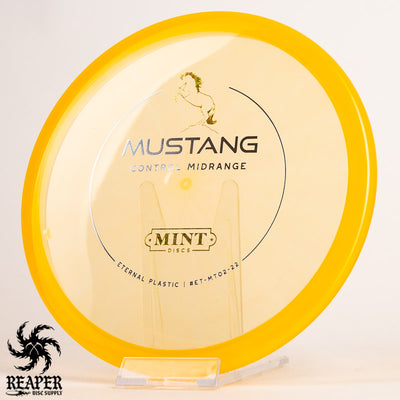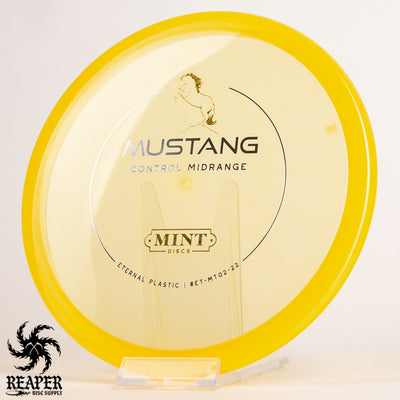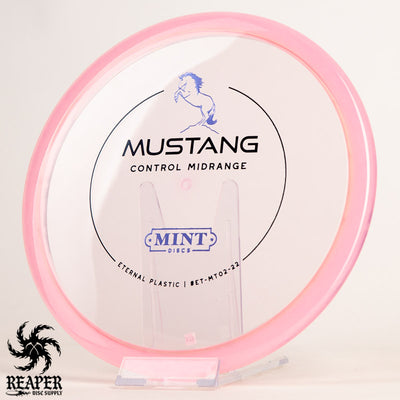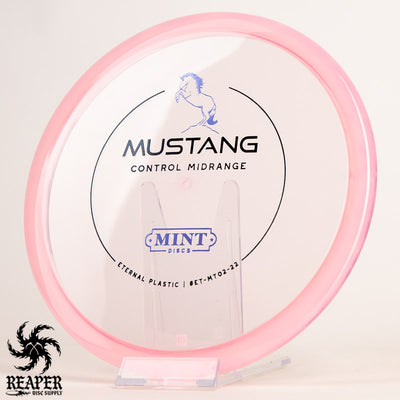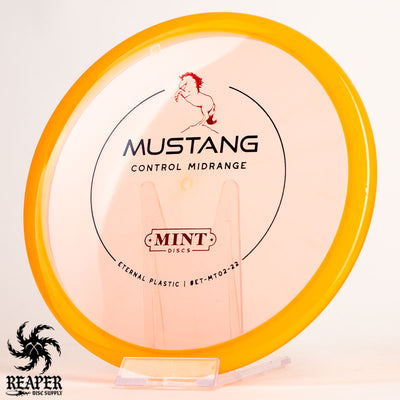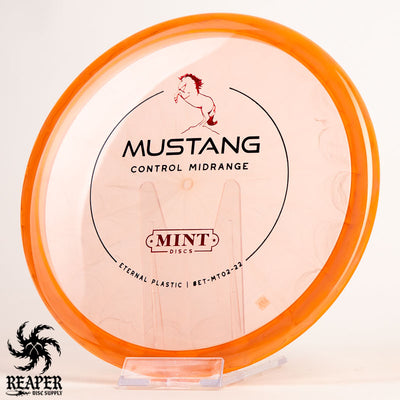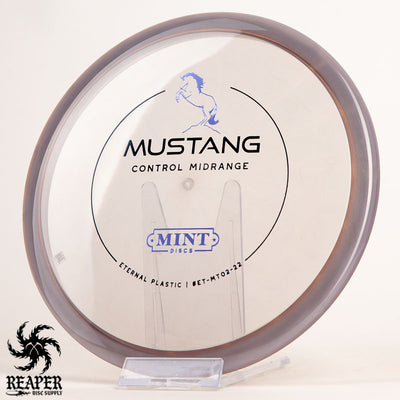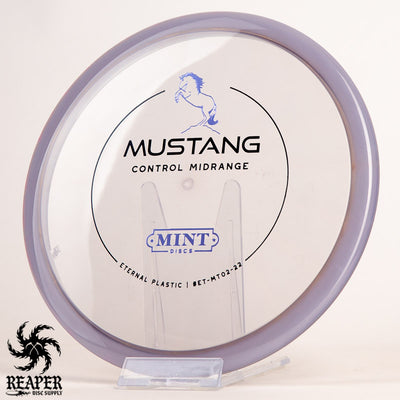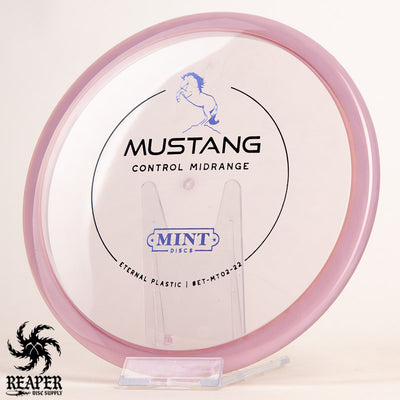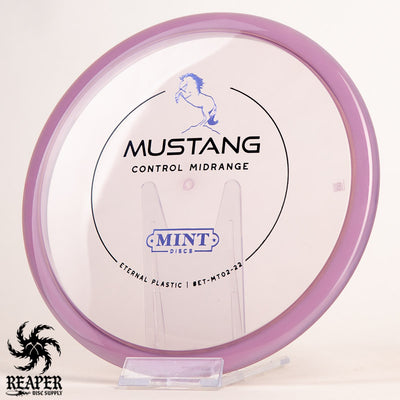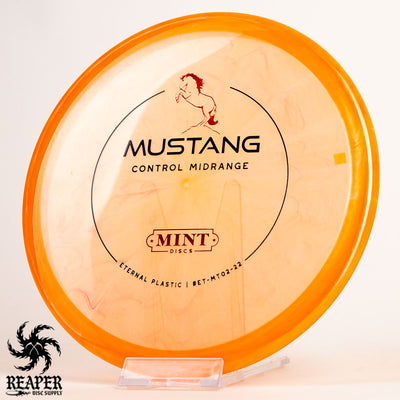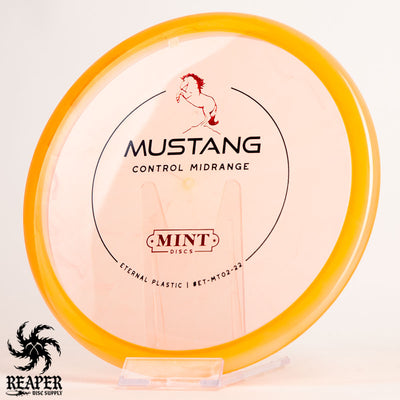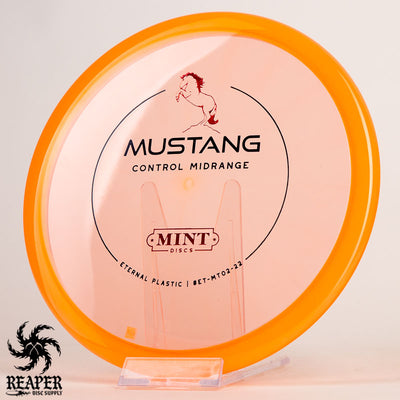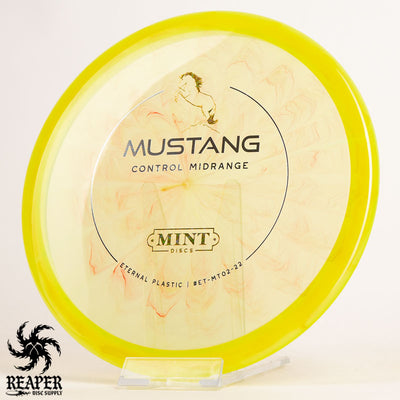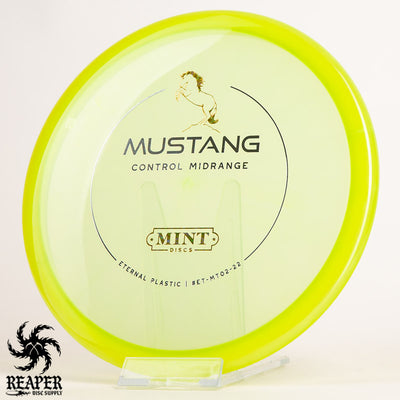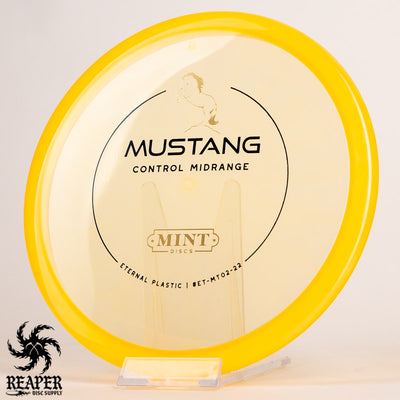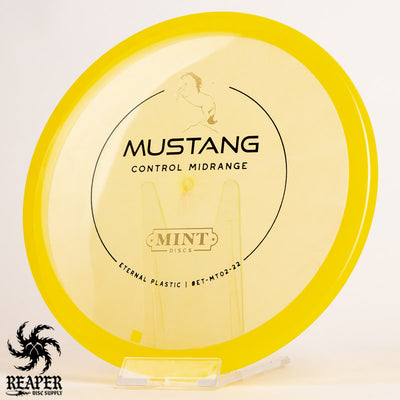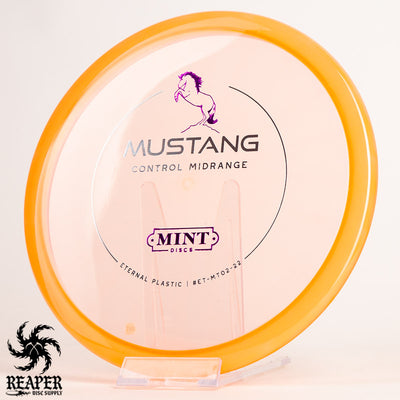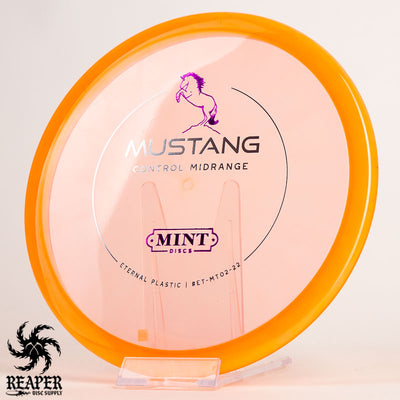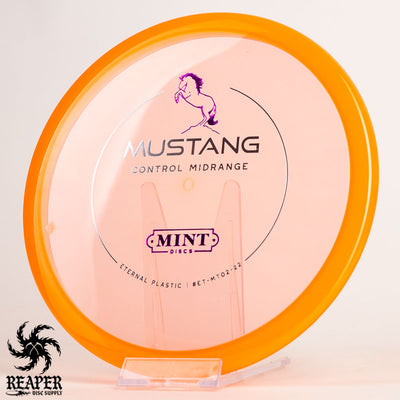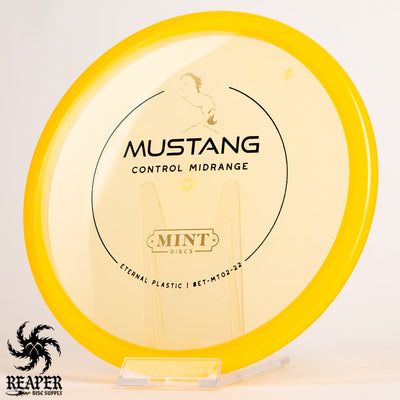 The Mint Discs Eternal Mustang is a stable to overstable midrange that will give you a reliable flight path every time you throw it.
The Eternal Mustang is a fantastic straight-flying midrange with a consistent fade at the finish. It's similar to a Profit with more speed and distance potential. It is easy to control and becomes more versatile as it breaks in.

The rim isn't overly deep and is comfortable to grip for backhand and sidearm shots. For medium to large hands, anything from a fan grip to a power grip is comfortable and allows for a clean release.

As this Eternal plastic breaks in, you can get this midrange to start turning a decent amount, but it will always turn back to flat and finish with some fade (unless you really crank on it.)

This premium plastic is incredibly easy to grip, and it can take quite a beating. If you are missing a slightly overstable midrange in your bag, then give this disc a shot!
Mint Mustang Flight Numbers
Speed

: 5

Glide

: 5

Turn

: 0

Fade

: 2
Commonly used for: Midrange drives
Stability: Slightly overstable
Experience: Any
Dimensions & Specs
Height

: 1.6 cm

Rim Depth

: 1.3 cm

Rim Thickness

: 1.4 cm

Diameter

: 21.5 cm

Flexibility

: 8.41 kg

Max Weight:

 178.5 gr