Innova Halo Hawkeye (Hailey King Tour Series)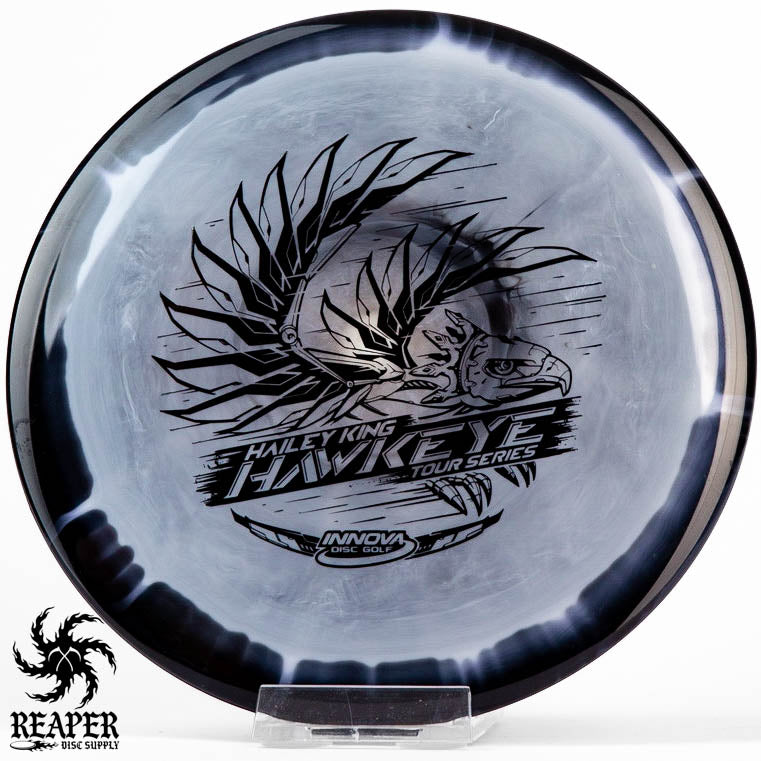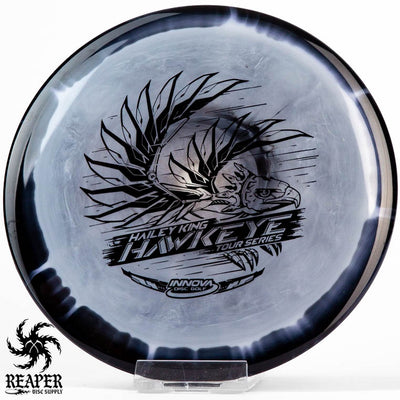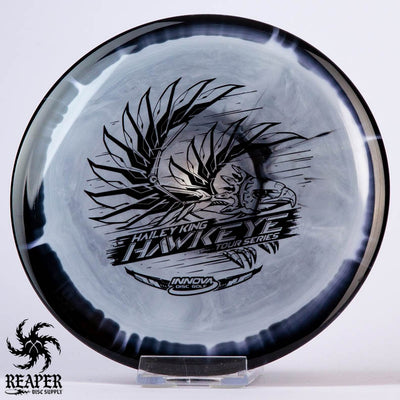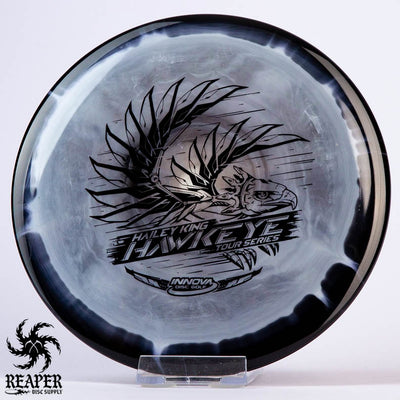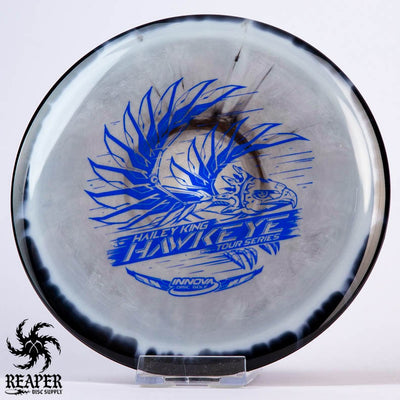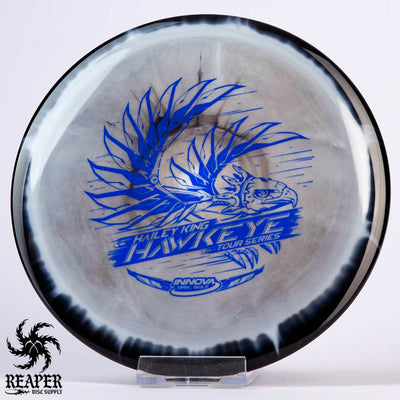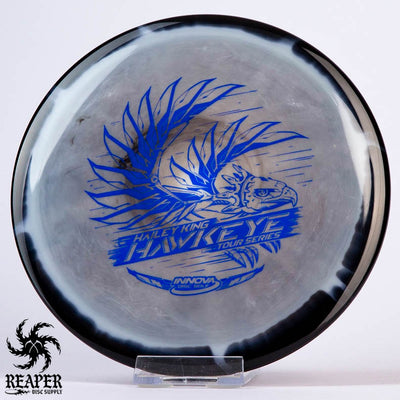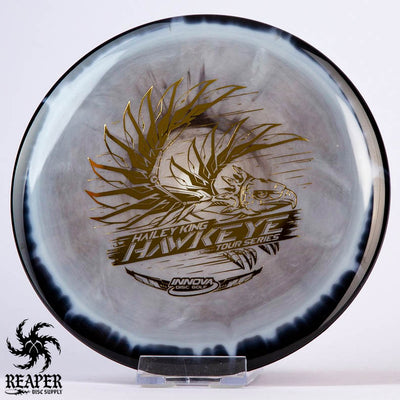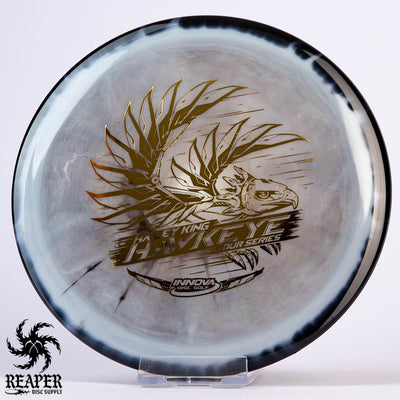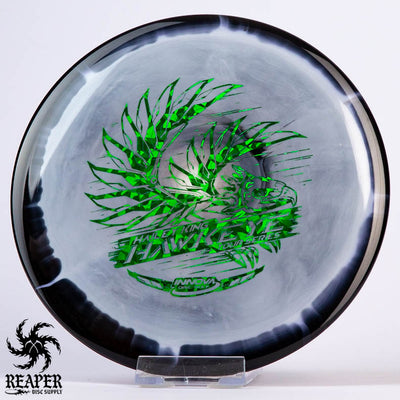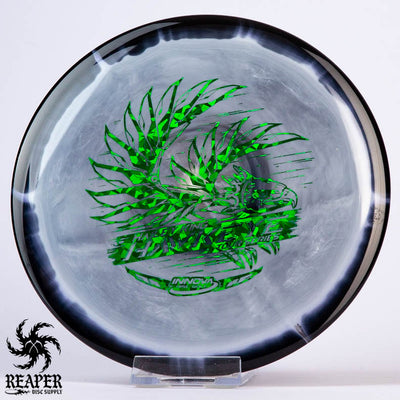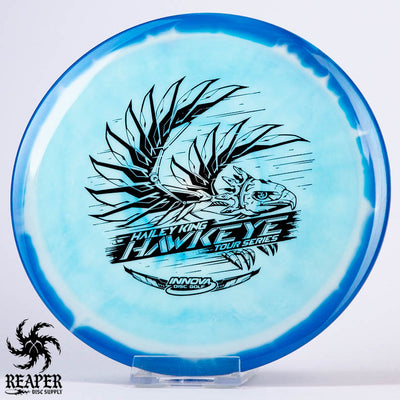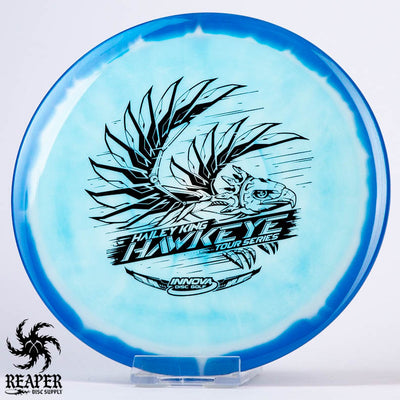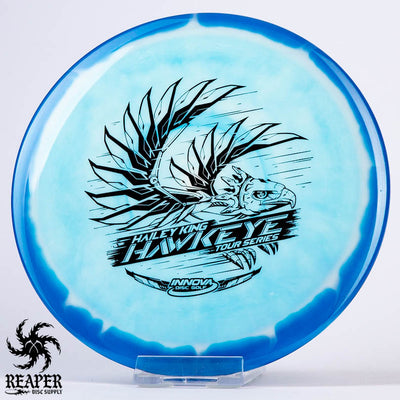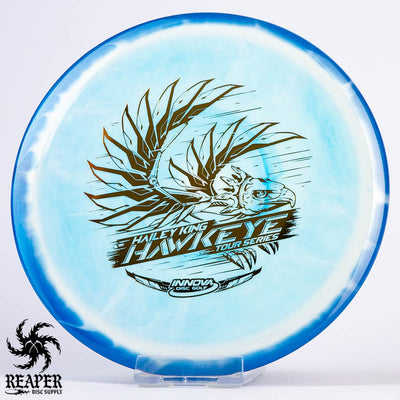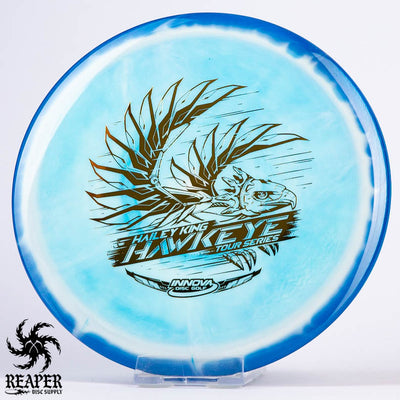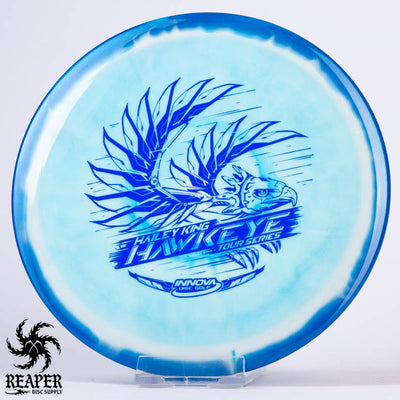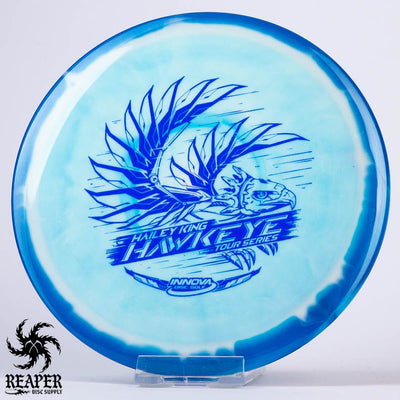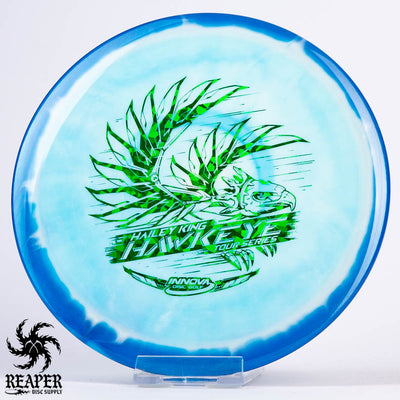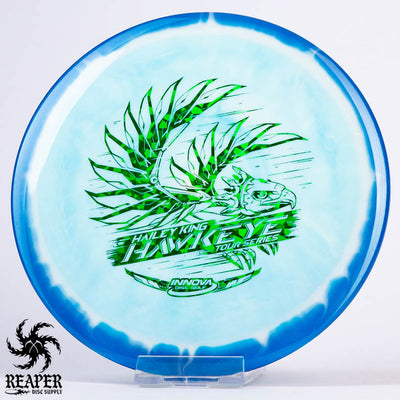 The Innova Halo Hawkeye is Hailey King's Tour Series fairway driver made with premium Star plastic!
The Innova Hawkeye is a 7-speed stable fairway driver that will hold any line you throw it on. It has the same flight numbers and is the same mold as their Dark Rebel Fairway Disc. 
I use the Hawkeye for dead-straight shots down the center of the fairway and low ceiling shots that I need to glide a long distance.
This disc is also very comfortable to throw forehand shots with. These Halo Star Hawkeyes are more overstable than regular Star plastic, which helps counteract the natural anhyzer release of sidearm shots. The extra beefiness lets me throw it as hard as I want without having to worry about my shot turning into a "throwler."
The Hawkeye is the disc I recommend to beginners who are looking to add a driver to their bag. It is easy to get it to fly straight and is stable enough to hold up decently well in the wind (especially in Halo plastic.)
If you want something slightly less stable; we also have the Innova Champion Dark Rebel, and Star Fairway Disc.
Want to try something new? Check out the Discraft ESP Passion or Halo TL3!
Innova Halo Hawkeye Flight Numbers
Speed: 7
Glide: 5
Turn: -1
Fade: 1
Commonly used for: Tight-windowed fairway drives
Stability: Stable
Dimensions & Specs
Rim Depth: 1.2 cm
Height: 1.7 cm
Diameter: 21.1 cm
Rim Thickness: 1.8 cm
Flexibility: 11.14 kg
Max Weight: 175.1 gr