Discraft ESP Passion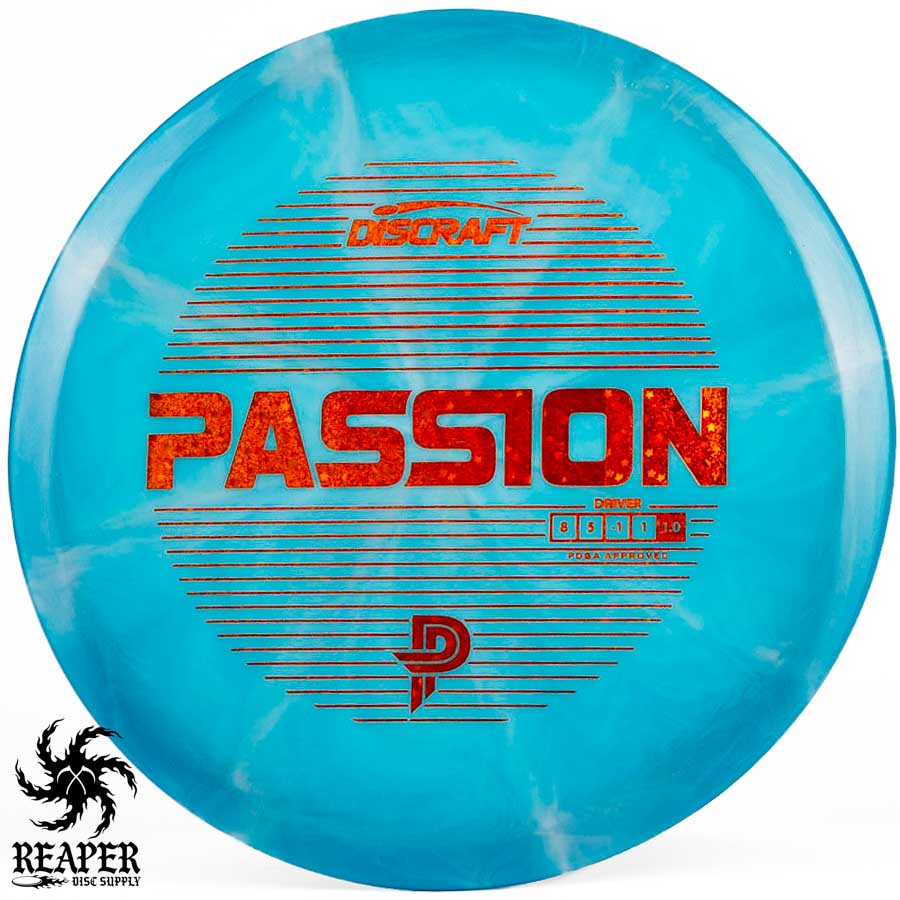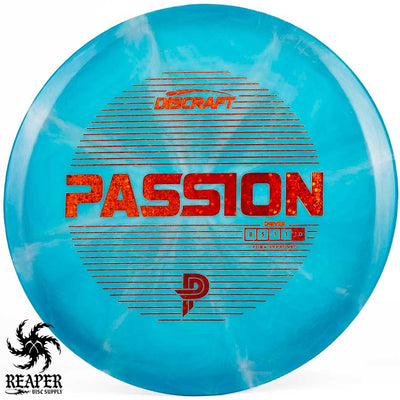 The Discraft ESP Passion is a stable 8 speed fairway driver designed by Paige Pierce that will fly straight for long distances. The Passion is an excellent disc for beginner players since it doesn't require much arm speed and will hold any line you put it on, which is a great way to learn release angles and throwing technique.
When you need more distance than a Buzzz and less than a Scorch, the Passion will work wonderfully. Great for narrow gaps and long, straight shots with narrow fairways. The ESP Passion is also a great disc for rollers, hyzerflip shots, and can also be used as a stable forehand driver.
Discraft's ESP plastic is a premium grade plastic that is perfect for the Passion. Offering exceptional grip and durability, ESP is the most widely used plastic among professional players.
The flight of the Discraft Passion is very similar to Innova's Star FD disc and has almost identical flight numbers. You may also like the Discraft ESP Sting.
If you want a similar flying disc with a little more speed, check out the MVP Plasma Inertia.
Flight Numbers:
Speed: 8
Glide: 5
Turn: -1
Fade: 1
Stability: Stable
Commonly Used For: Fairway drives, shot shaping
Passion Dimensions:
Diameter: 21.6 cm
Height: 1.6 cm
Rim Depth: 1.2 cm
Rim Thickness: 1.7 cm
Flexibility: 6.7 kg