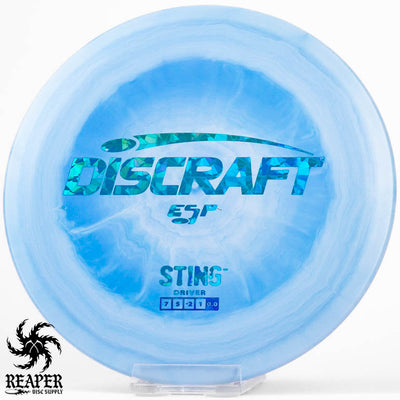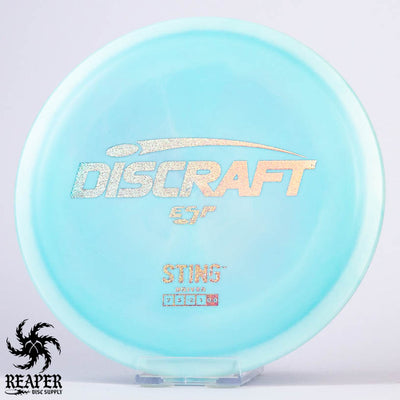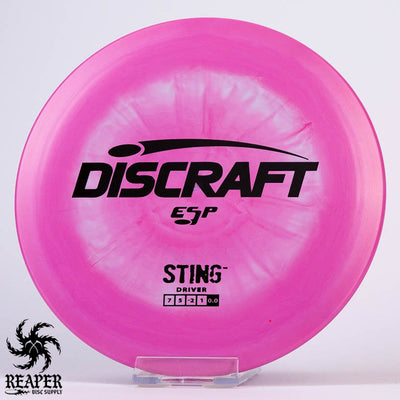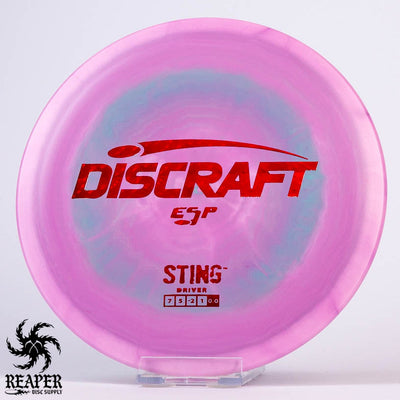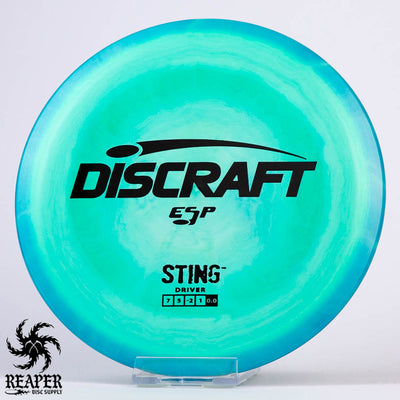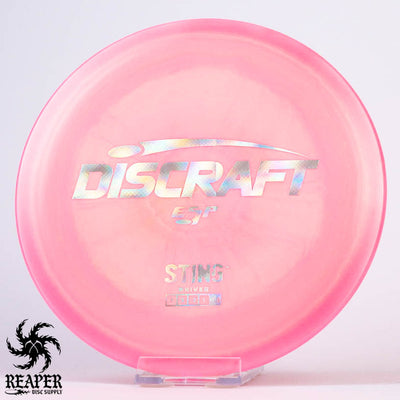 The Discraft ESP Sting is an understable fairway driver that has a wide variety of applications and can be thrown by any skill level. In my opinion the Sting feels very similar to throwing a Star Leopard3 and is great for hyzer flip lines, tunnel shots, and rollers. If you are a new player looking for your first driver you can't go wrong with an ESP Sting!
You may also like the ESP Passion.
Discraft Sting Flight Numbers
Speed

: 7

Glide

: 5

Turn

: -2

Fade

: 1
Commonly used for: Fairway Driver
Stability: Understable
Experience: Beginner
Rim: Beadless
Dimensions & Specs
Height: 

1.8 cm

Rim Depth: 

1.2 cm

Rim Thickness: 

1.6 cm

Diameter: 

21.4 cm

Flexibility

: 10.66 kg

Max Weight: 

177.6 gr
Limit 2 per household.