Discmania Neo Instinct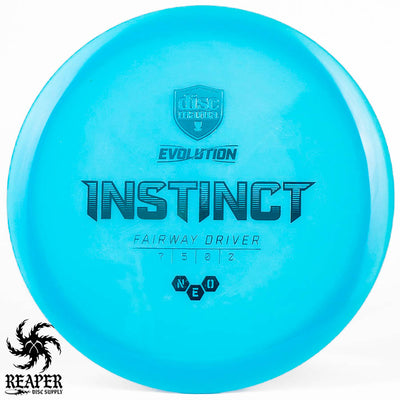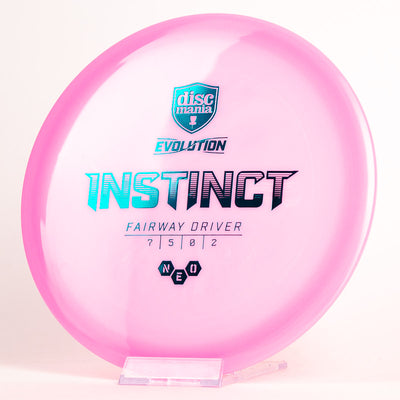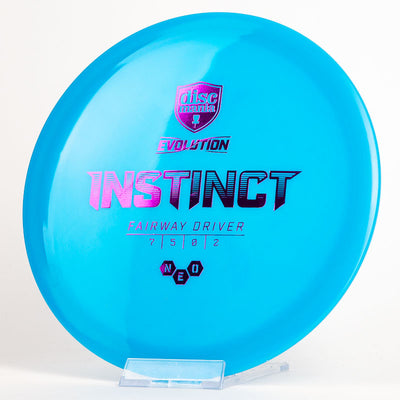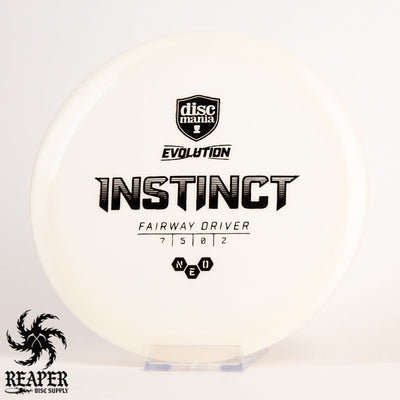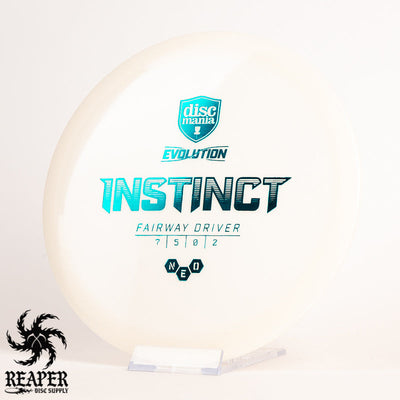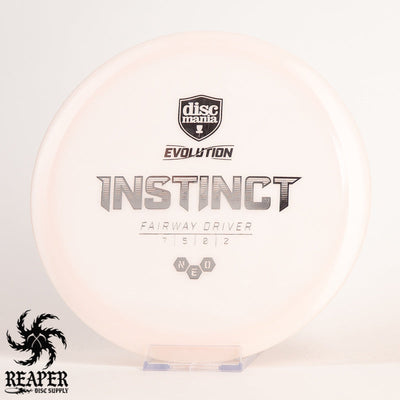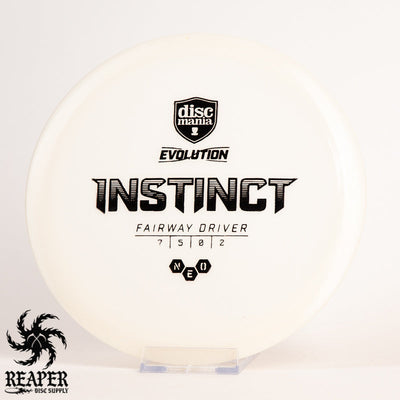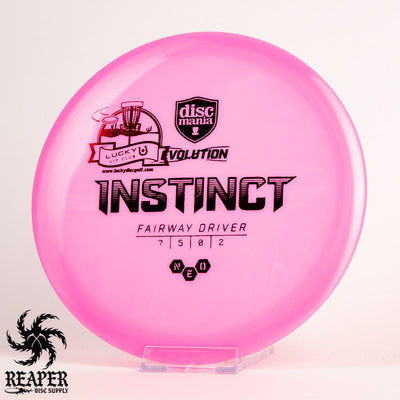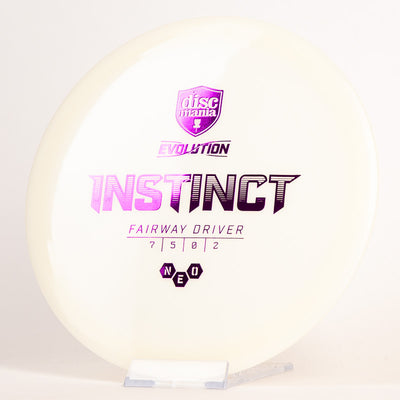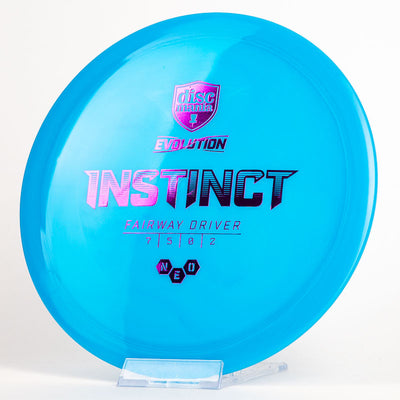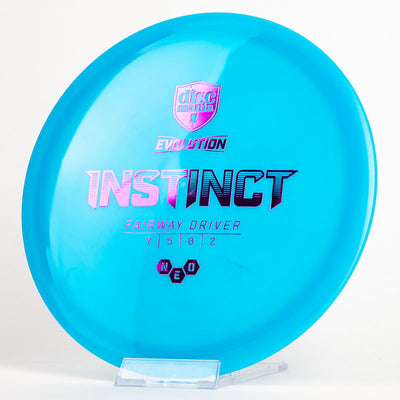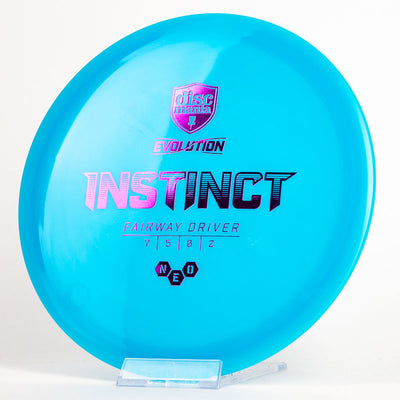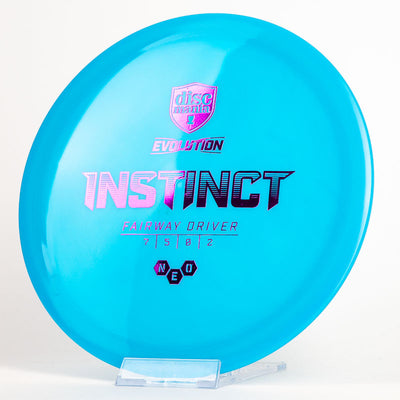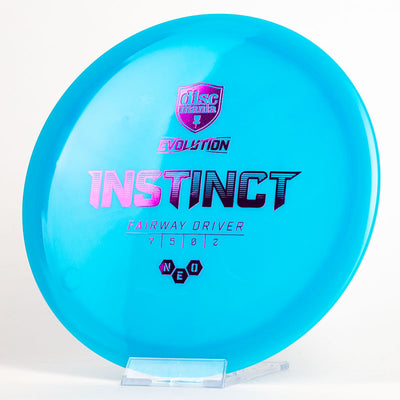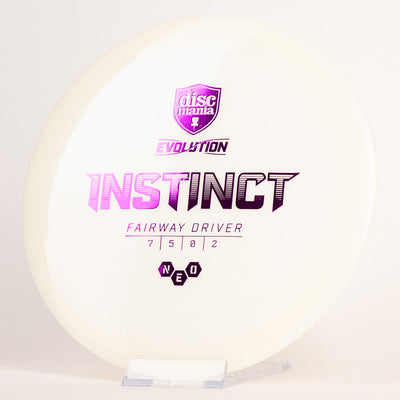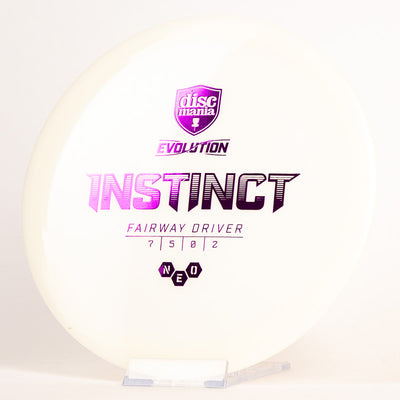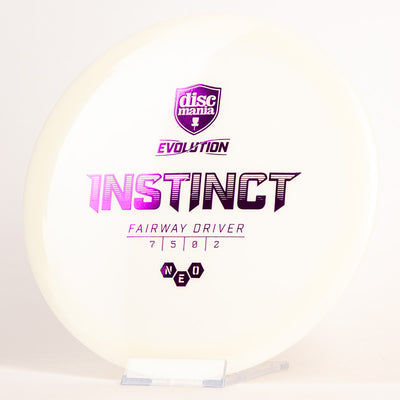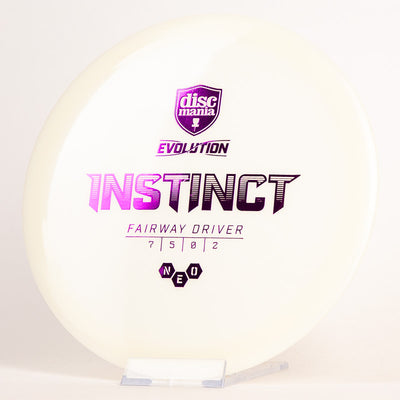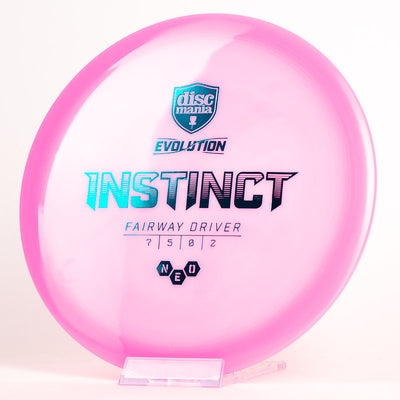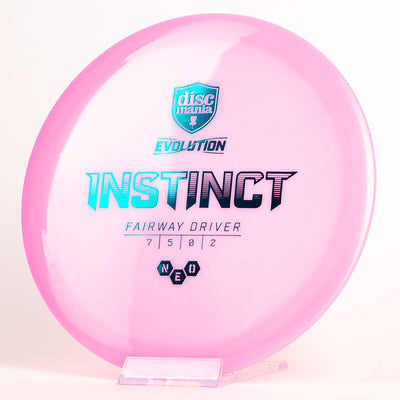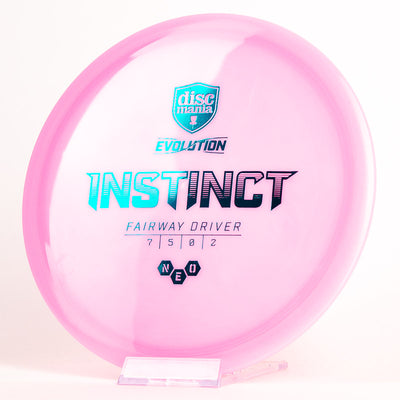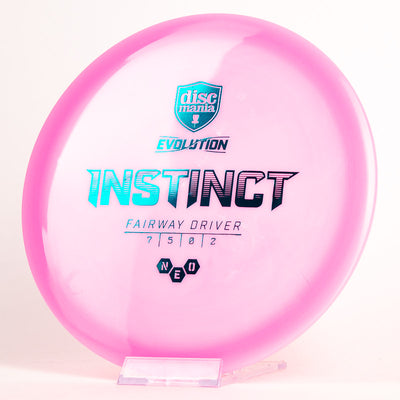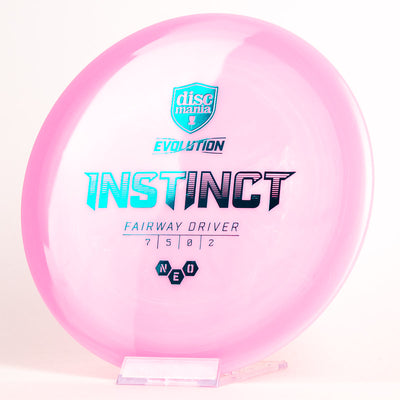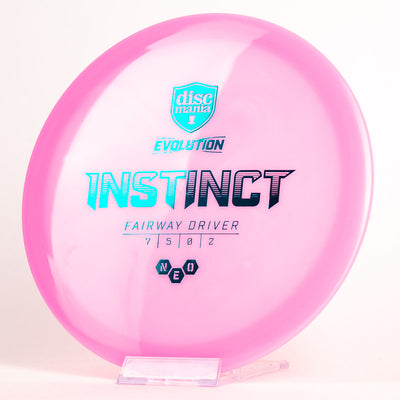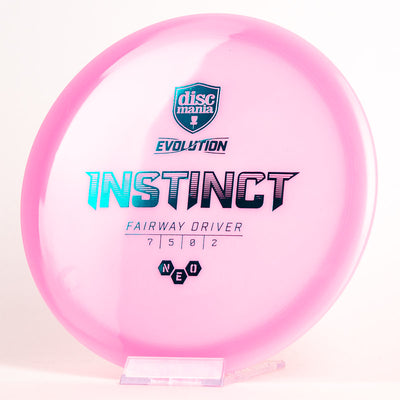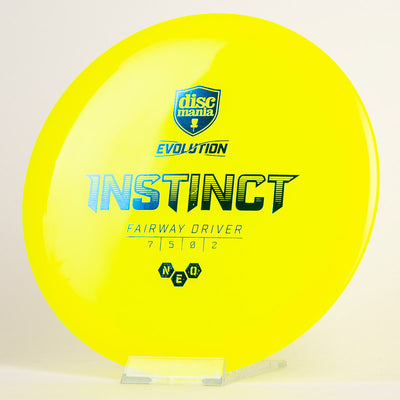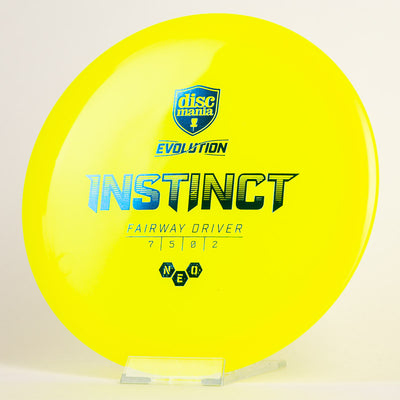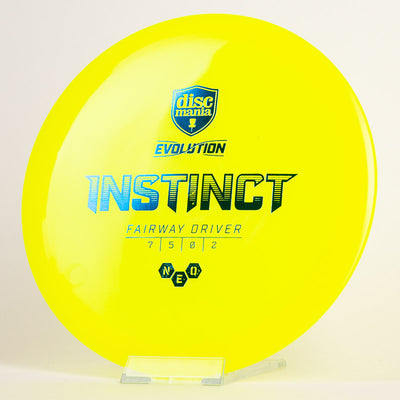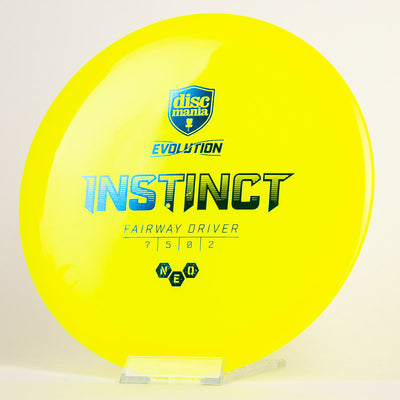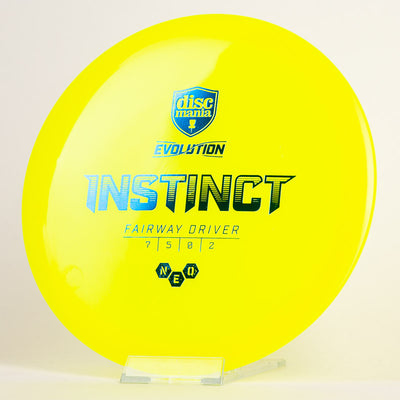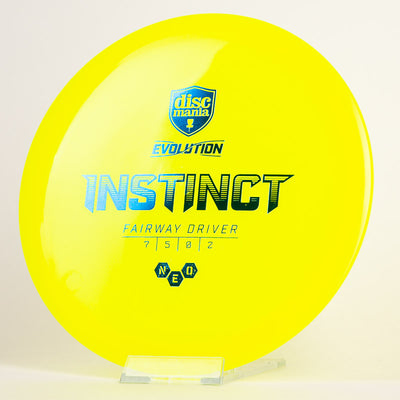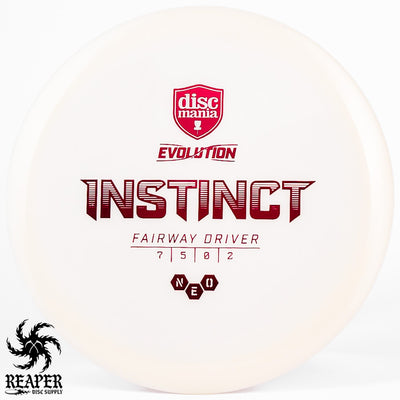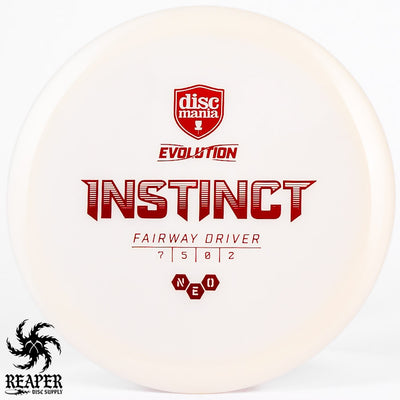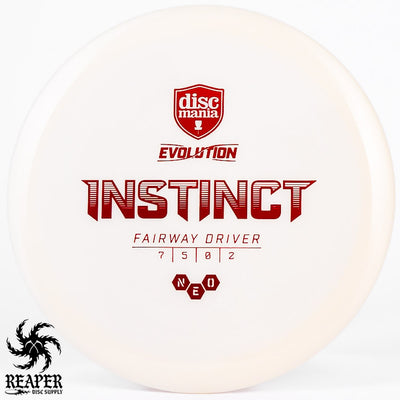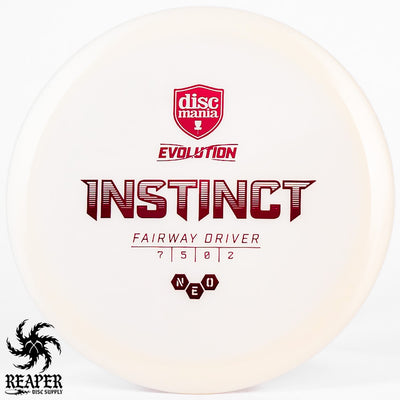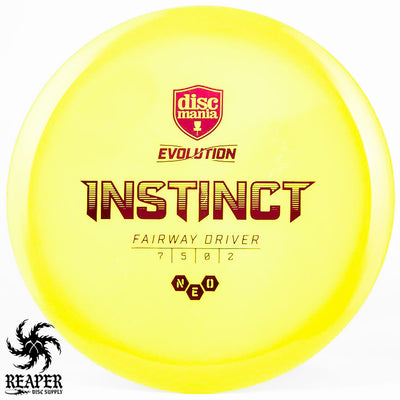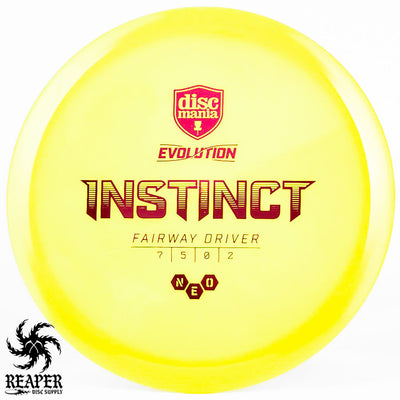 The Discmania Neo Instinct is a stable to overstable disc golf fairway driver with a ton of glide. Discmania's Neo plastic is a premium-grade plastic that is slightly translucent and easy to grip in any weather conditions. It's kind of feels like a cross between C & S-Line plastic. 
The Neo Instinct is great for players of all skill levels, although brand new players may want to wait until they have developed enough arm speed to throw it accurately. I have found this disc to play faster than a speed 7 so I predominately use it as a control/distance driver.
Forehand dominant players will love this disc's small-ish-sized rim; it fits in the hand comfortably and the Neo plastic is effortless to grip. It has just enough overstability to handle quite a bit of torque so you can use this fairway driver in a ton of different situations. This also makes it a splendid option for relatively windy shots.
Although the Discmania Instinct has a turn rating of 0; I have found that it turns a very slight amount, especially when thrown with power. It flies great right out of the bag so no need to beat it in.
We also have Royal Rage 2 Vapor Instincts,  Neo Methods, C-Line MD3's, and D-Line P2's for all you Discmaniacs.
 Discmania Neo Instinct Flight Numbers
Speed

: 7

Glide

: 5

Turn

: 0

Fade

: 2
Commonly used for: Controlled drives
Stability: Stable to slightly overstable
Experience: All
Rim: Average
Dimensions & Specs
Height

: 1.9 cm

Rim Depth

: 1.1 cm

Rim Thickness

: 1.8 cm

Diameter

: 21.2 cm

Flexibility

: 11.36 kg

Max Weight:

 176 gr