Prodigy F3 400 (Isaac Robinson Tour Series)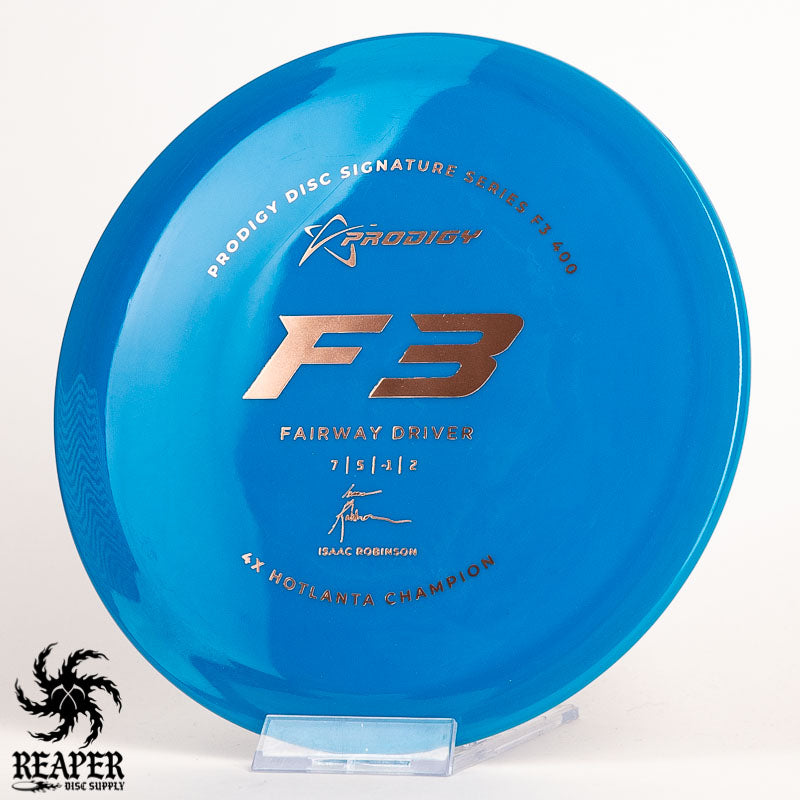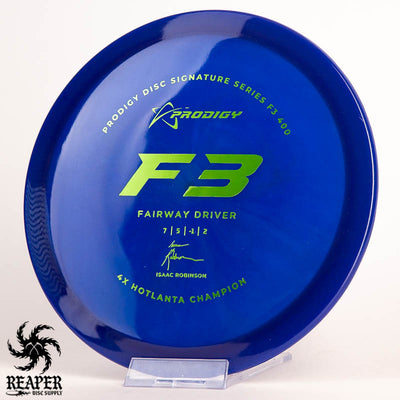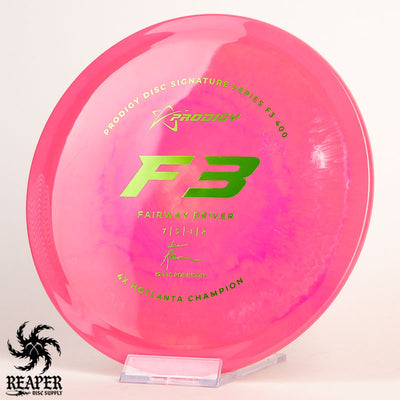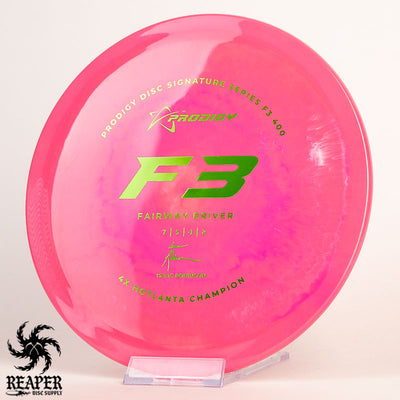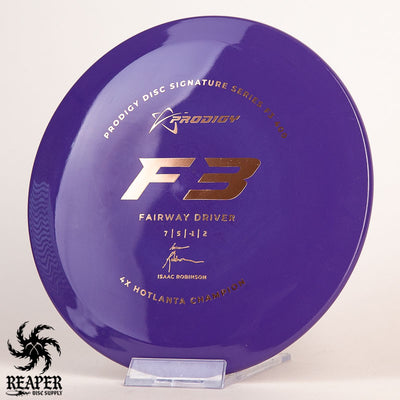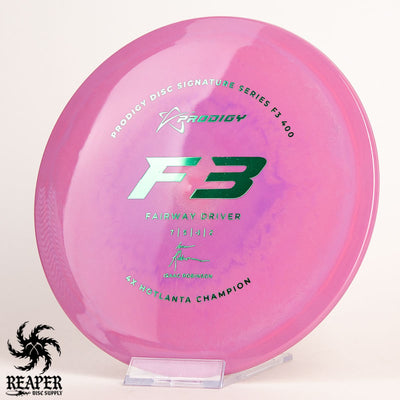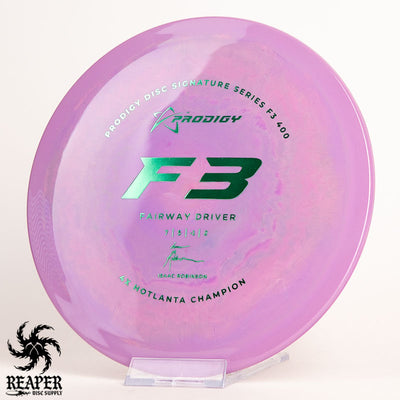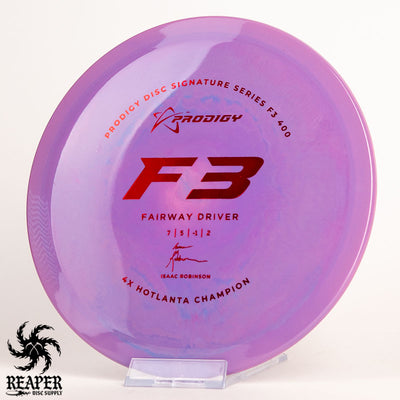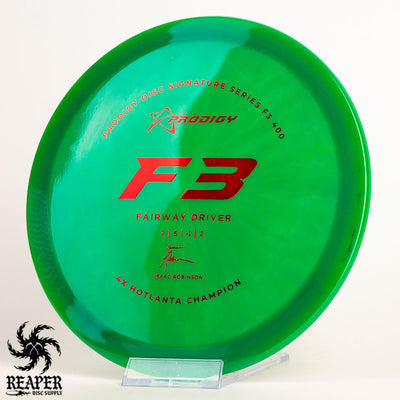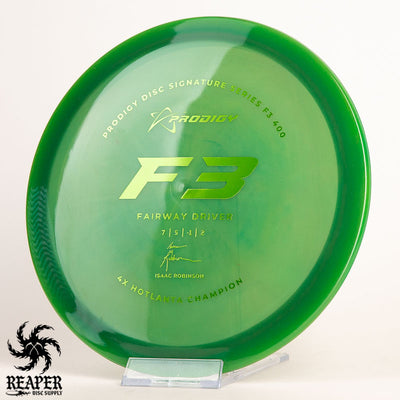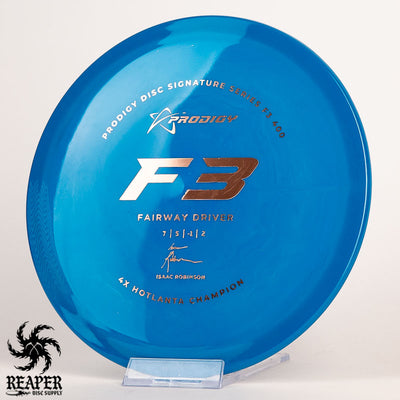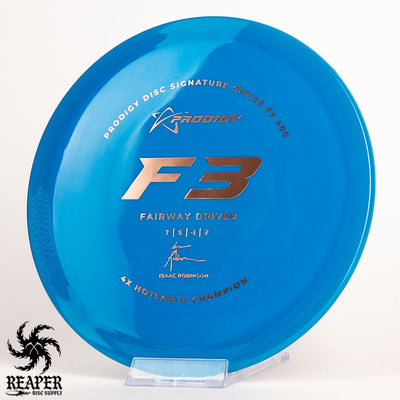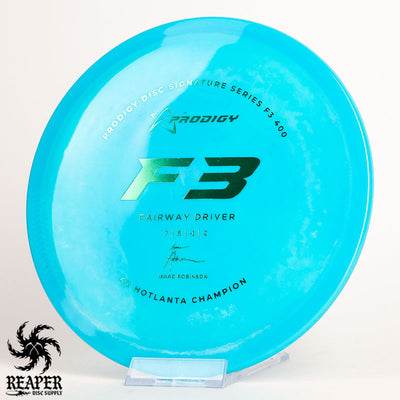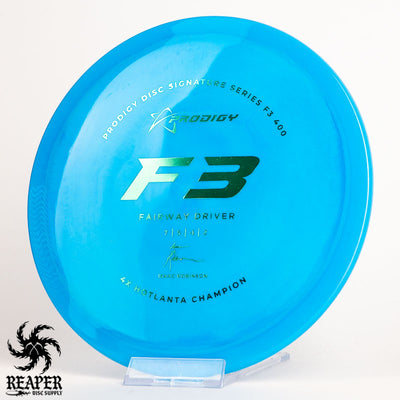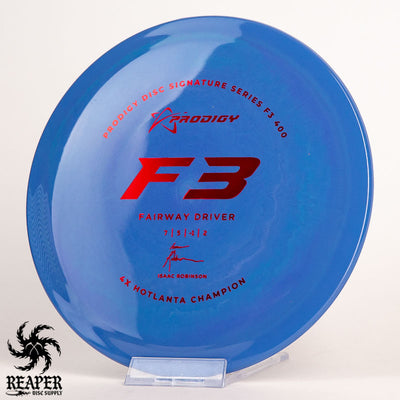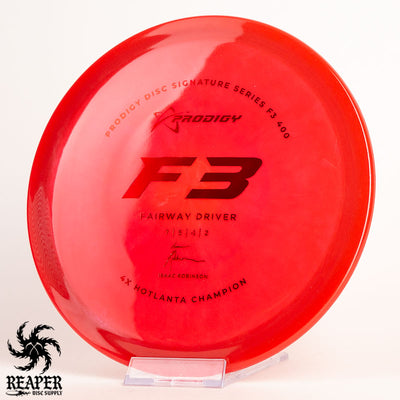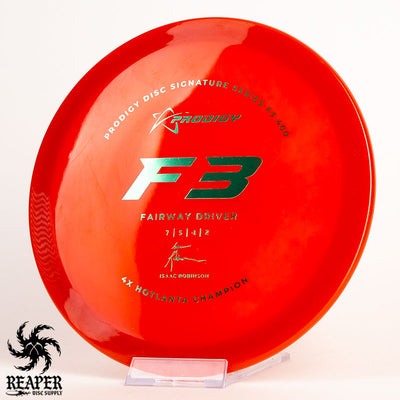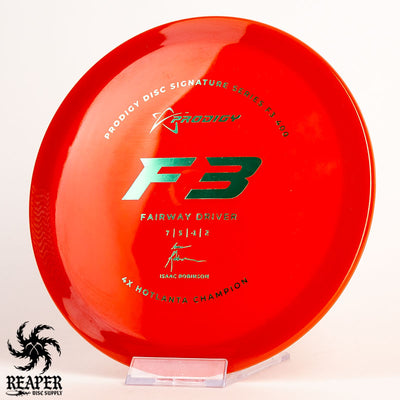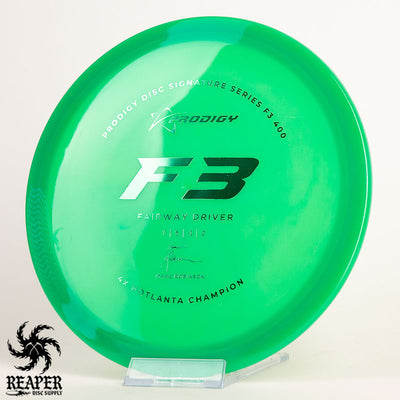 The Isaac Robinson Prodigy F3 400 is a stable and reliable fairway driver made with premium-grade plastic.
When thrown with some anhyzer the F3 400 will gradually flip up to flat before finishing with a straight to left fade. It has quite a bit of glide so beginners and players with slow arm speed can get this disc to fly accurately. It has enough stability to handle a moderate amount of wind and will finish reliably every time.
The rim on this driver is slightly below average depth, so players with small hands or who prefer the feel of small/shallow rimmed discs will love the F3. It feels great in the hand for both forehand and backhand shots and can handle a decent amount of torque without turning over.
The Prodigy F3 400 is an outstanding disc for players of any skill level and its versatility makes it a must-have for your bag!
Similar discs: Innova Halo TL3, Innova Halo Hawkeye, Infinite Discs Glow Exodus, MVP Proton Volt, Thought Space Ethos Votum
Prodigy F3 400 Flight Numbers
Speed

: 7

Glide

: 5

Turn

: -1

Fade

: 2
Commonly used for: Fairway drives
Stability:  Stable
Experience: Any
Dimensions & Specs
Height

: 1.5 cm

Rim Depth

: 1.1 cm

Rim Thickness

: 1.8 cm

Diameter

: 21.3 cm

Flexibility

: 7.37 kg

Max Weight:

 176.8 gr