Thought Space Athletics Ethos Votum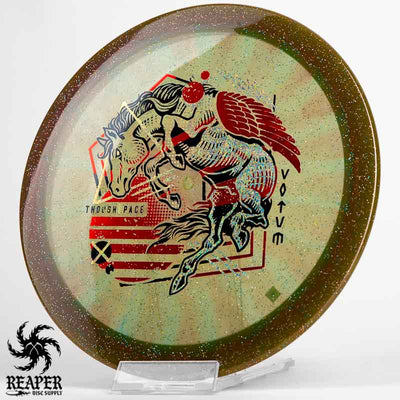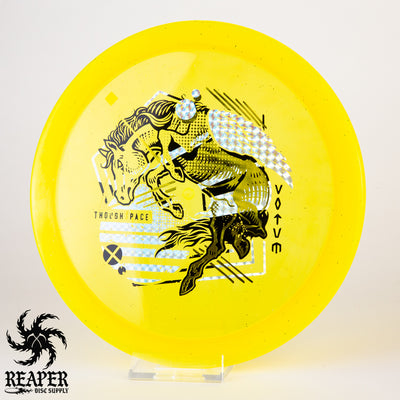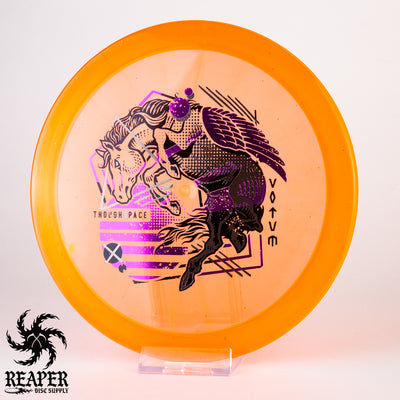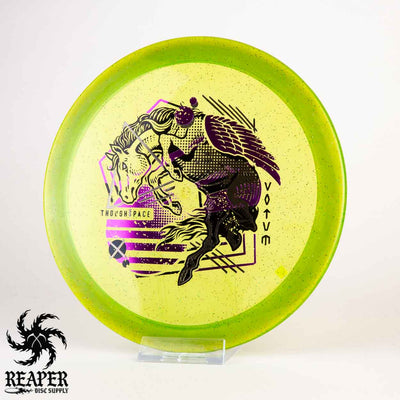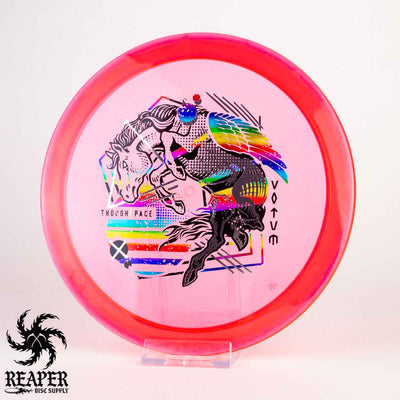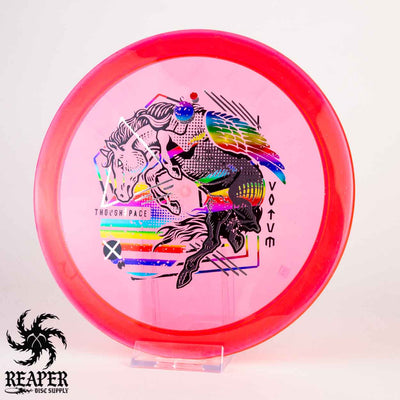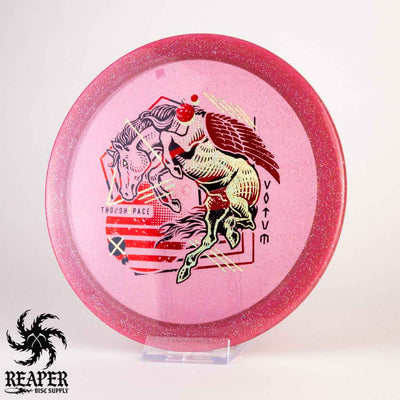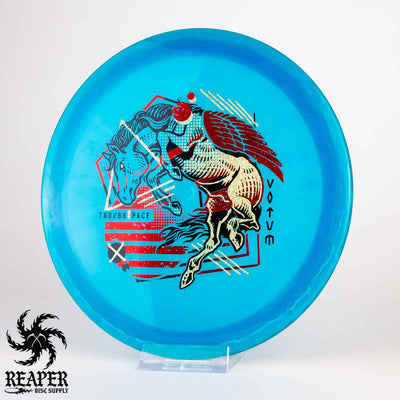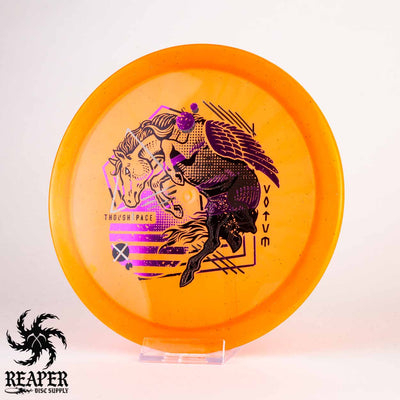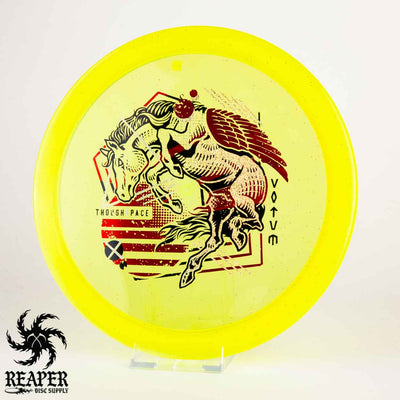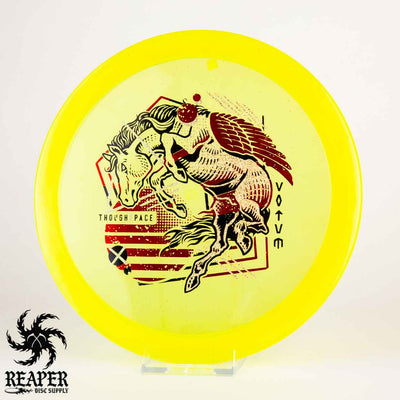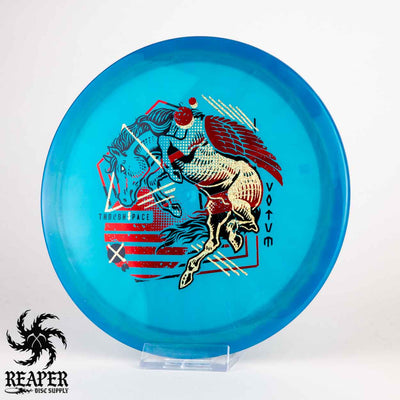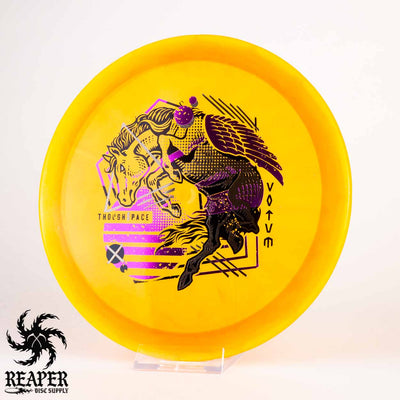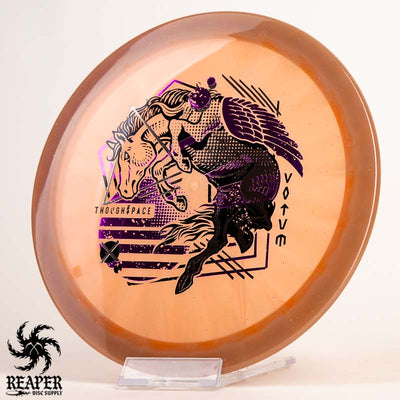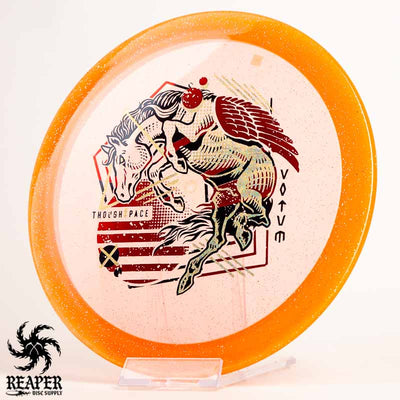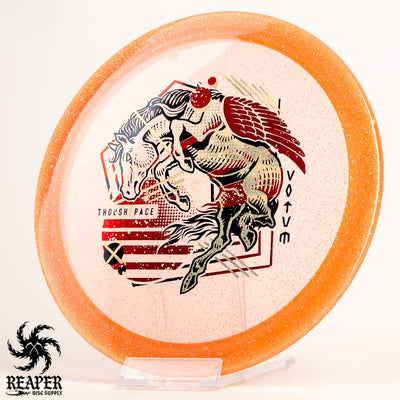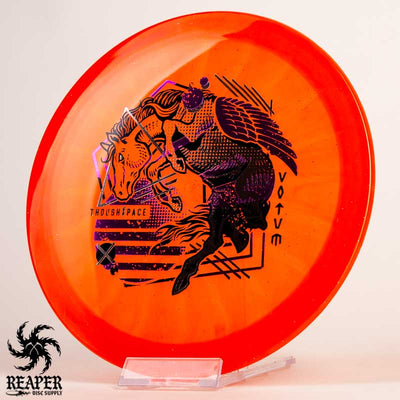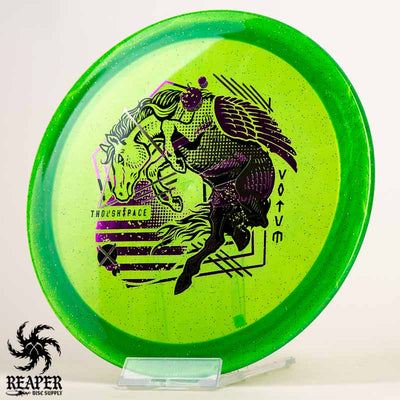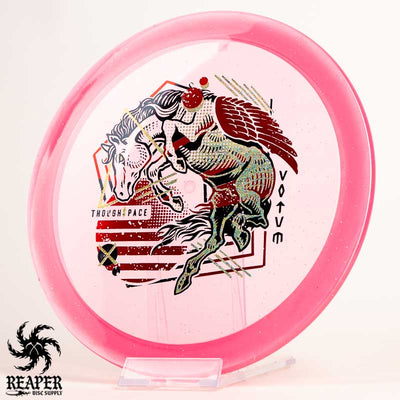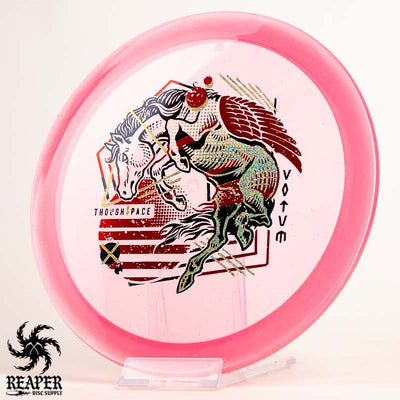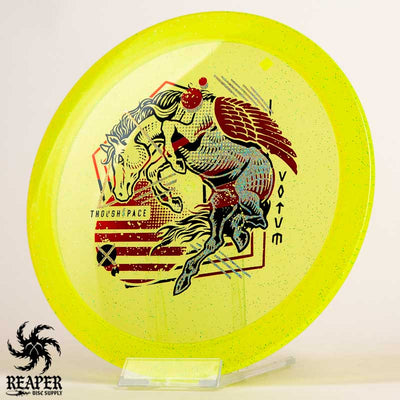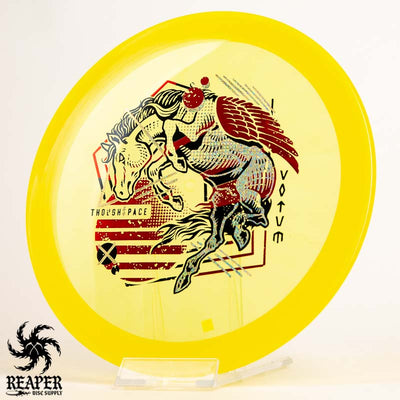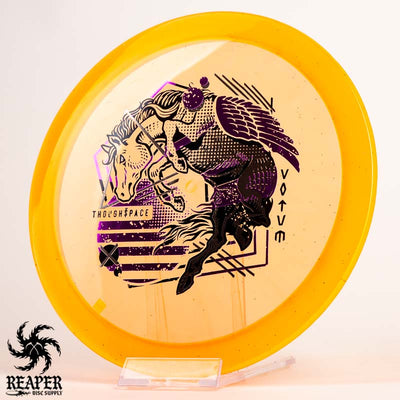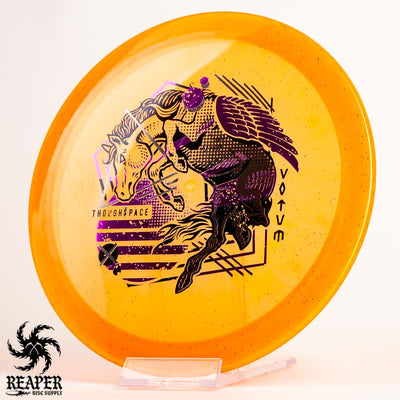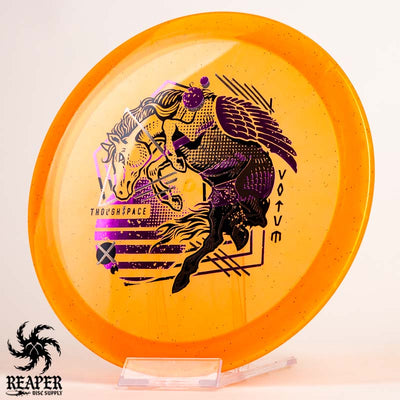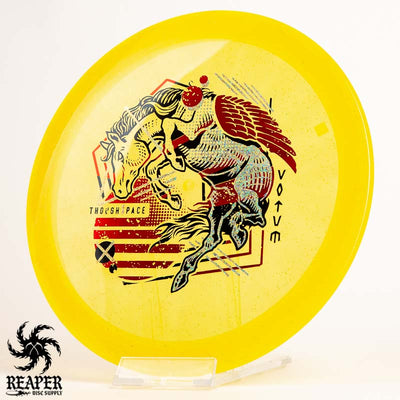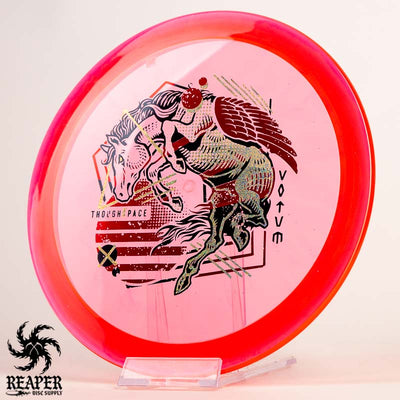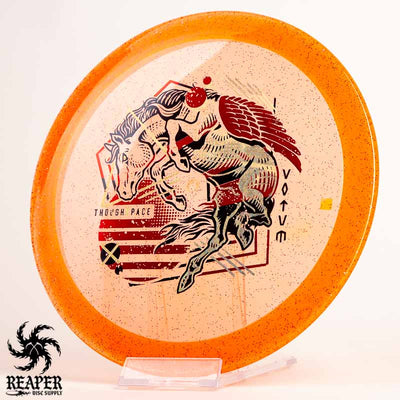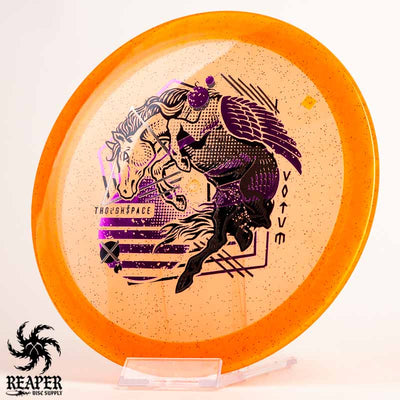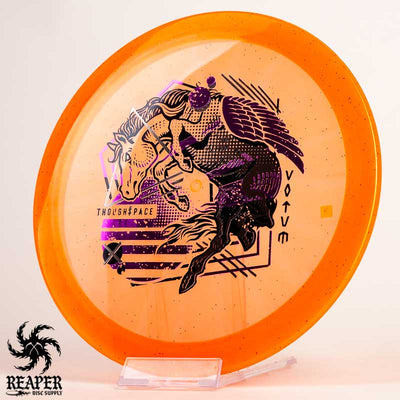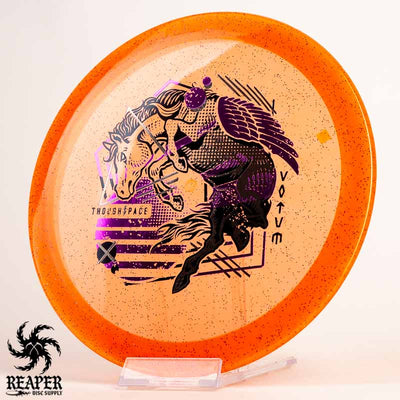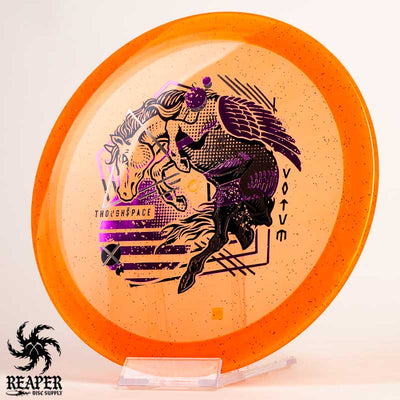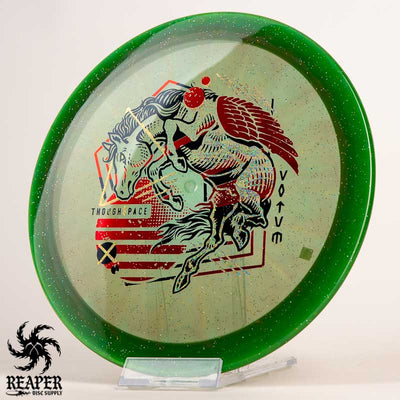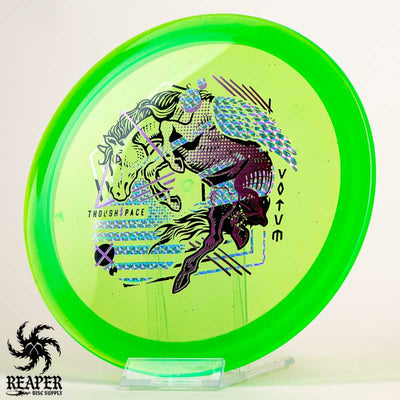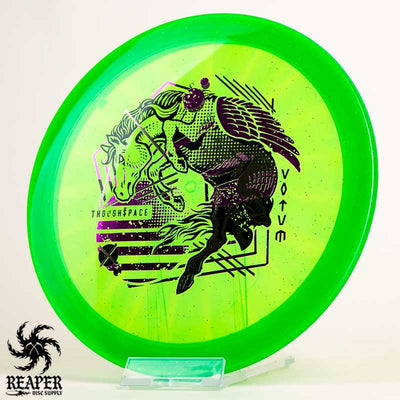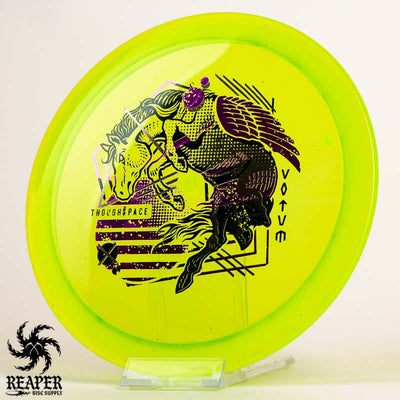 The Thought Space Athletics Ethos Votum is a stable 9-speed driver made with premium-grade plastic and has a fabulous 3-color stamp. The Ethos plastic feels similar to Innova's Champion plastic, and the small rim fits nicely in hand. Ethos plastic is extremely durable and more stable than the rest of TSA's plastic lines.
Thought Space is known for having incredible artwork on their line of discs, and this one is no exception. The three-color stamp comes in a variety of foil colors, and the plastic is also available in several different color options.
The Thought Space Votum flies similar to a Discraft Undertaker or Innova Halo Star Savant. We tested this disc and found it to be slightly more overstable than its numbers suggest. If you are looking for a versatile fairway/control driver with exceptional plastic, pick up a Votum before they're gone!
Shop more Thought Space Athletics discs here. 
Thought Space Athletics Ethos Votum Flight Numbers:
Speed: 9
Glide: 4
Turn: -1
Fade: 2
Stability: Stable
Commonly Used For: Fairway/controlled drives