Infinite Discs Metal Flake Glow Exodus (Eric Oakley Tour Series)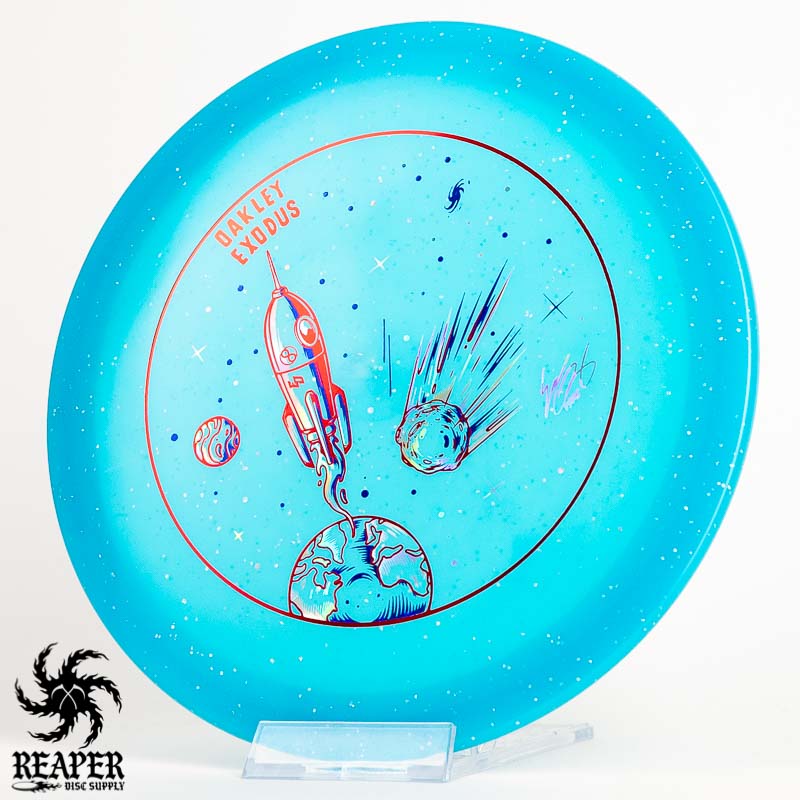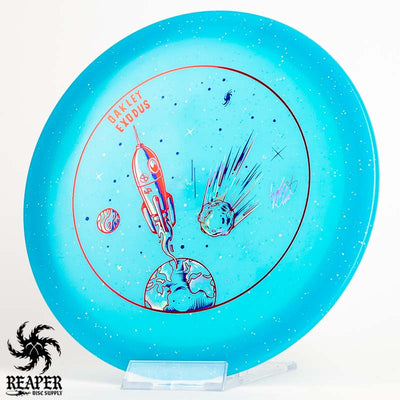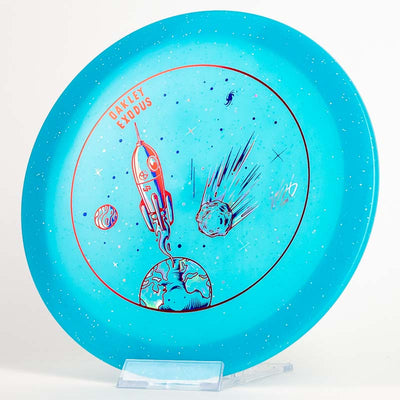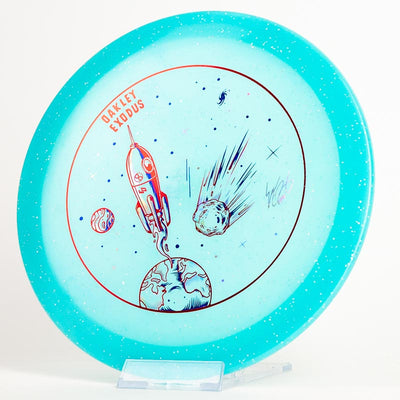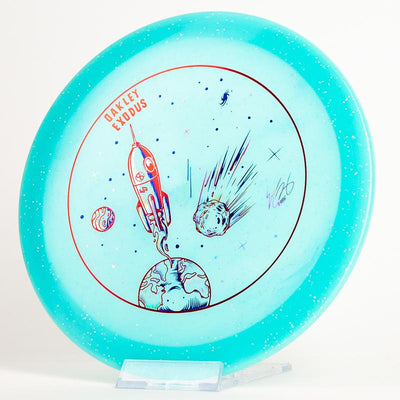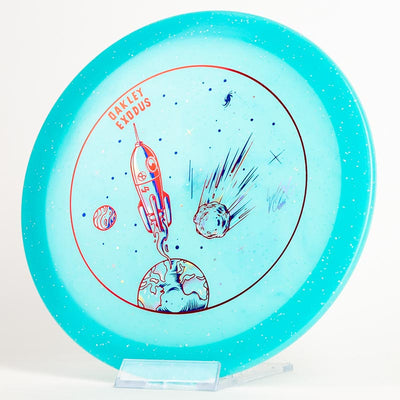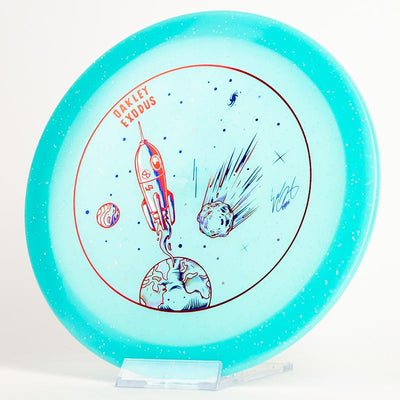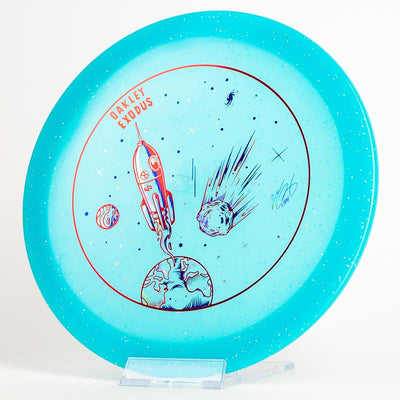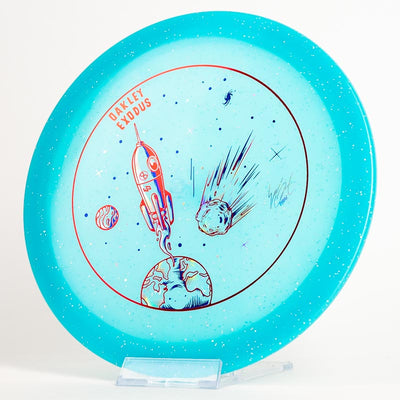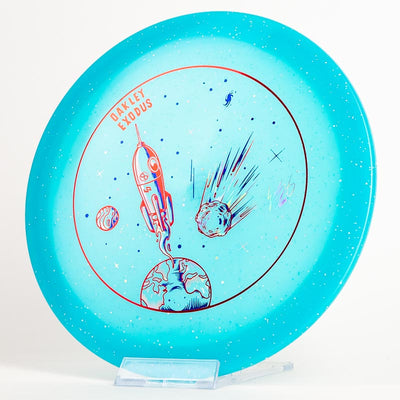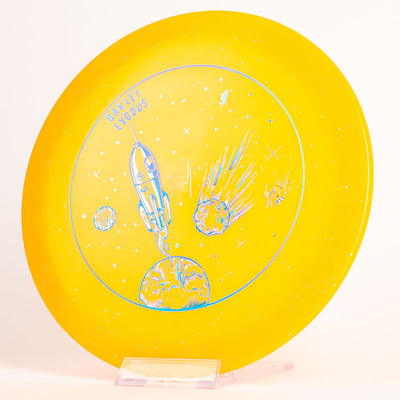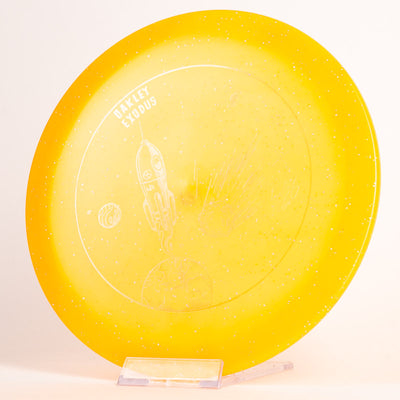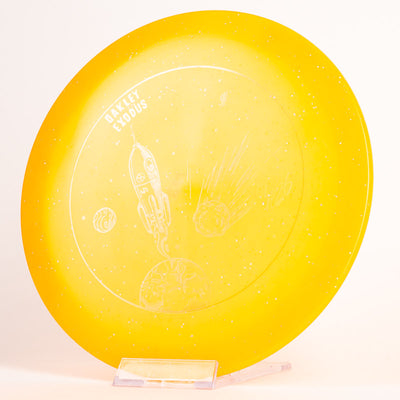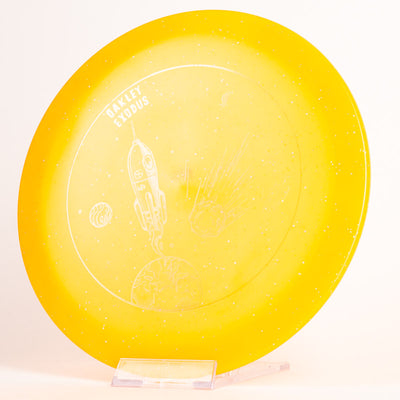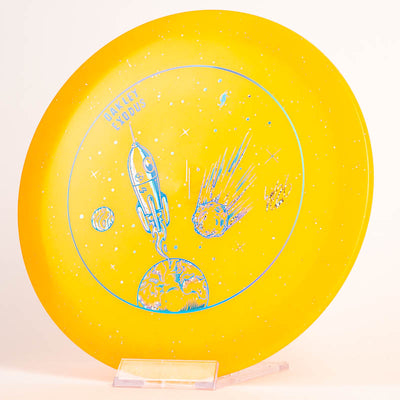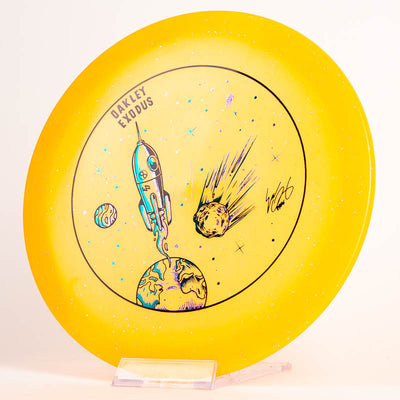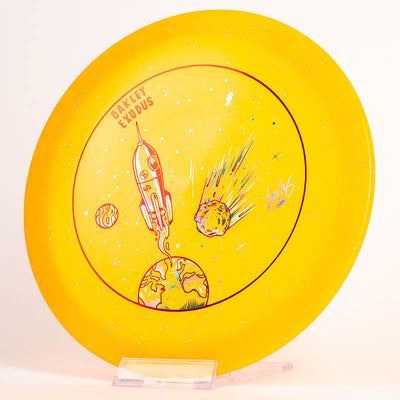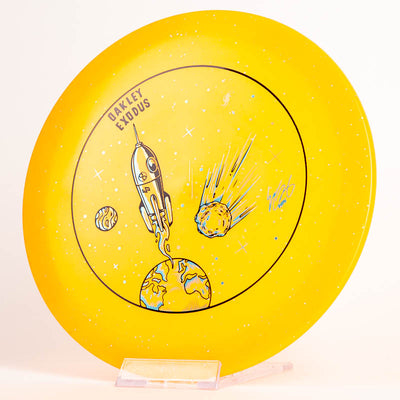 The Infinite Discs Metal Flake Glow Exodus is a stable fairway driver made with premium C-Line plastic. 
The Metal Flake Glow Exodus is very similar to an Innova Glow Teebird; both in terms of feel and the way it flies. I can throw the Emperor nearly as far as my stable distance drivers. Backhand, I can throw it straight for about 300 feet or so before it starts to fade reasonably hard.
If you are looking for max-distance you can throw with a little anhyzer and get this fairway driver to turn before it fights back and finishes left. Intermediate players will be able to hyzer flip these metal flake Exodus' just like a beat-in Teebird.
The Exodus has a relatively deep/average feel that fits comfortably in your hand for forehand or backhand shots. It's not overly domey or flat and feels like a normal fairway driver.
More from Infinite: Drew Gibson Glow Sceptor
Infinite Discs Metal Flake Glow Exodus Flight Numbers
Speed

: 7

Glide

: 5

Turn

: -.5

Fade

: 2
Commonly used for: Fairway drives
Stability: Stable to overstable
Experience: Beginner - advanced
Rim: Shallow
Dimensions & Specs
Height

: 1.8 cm

Rim Depth

: 1.1 cm

Rim Thickness

: 1.8 cm

Diameter

: 21.1 cm

Flexibility

: 8.73 kg

Max Weight:

 175.1 gr