MVP Neutron Relay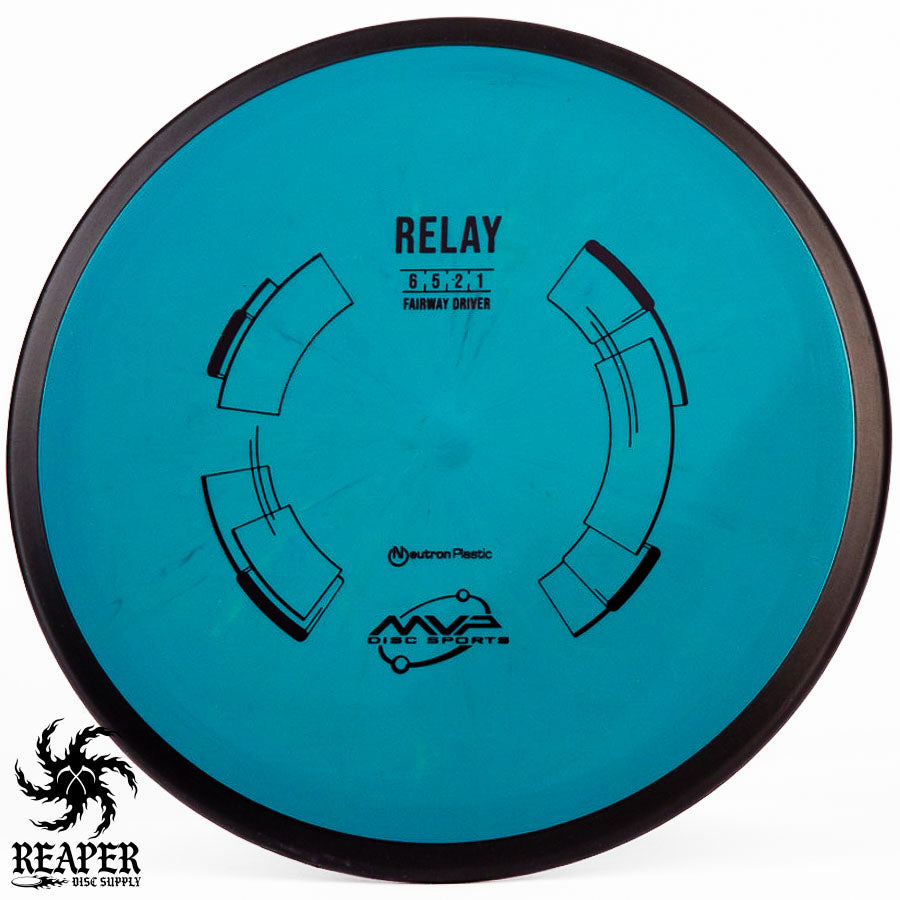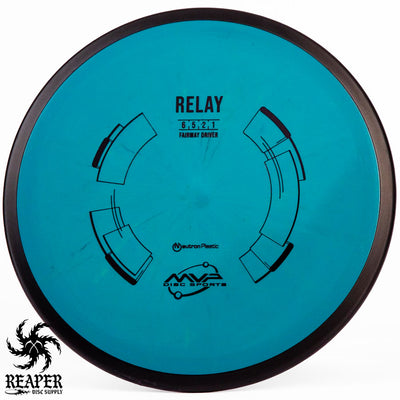 The MVP Neutron Relay is a stable to understable fairway driver that is great for disc golfers of any skill level. This disc is a small profile driver that fits comfortably in the hand for both forehand and backhand shots. It is a slightly slower and less stable version of the Plasma Crave, but can be thrown on a variety of lines and can be used in numerous situations.
Although the Neutron Relay is a 6-speed driver, it flies a lot farther than its speed implies. I have thrown this disc 300' when released with enough hyzer. It also works splendidly for turnover lines that you need to hold an anhyzer before gently fading back to straight at the end of its flight.
Whether you are a beginner or professional you should give the versatile MVP Neutron Relay a throw!
You may also like: Sarah Hokum Crave, Neutron Signal, Neutron Uplink, Cosmic Neutron Relay.
MVP Neutron Relay Flight Numbers
Speed

: 6

Glide

: 5

Turn

: -2

Fade

: 1
Commonly used for: Fairway drives
Stability: Stable to understable
Experience: Any
Dimensions & Specs
Height

: 1.4 cm

Rim Depth

: 1.1 cm

Rim Thickness

: 2.2 cm

Diameter

: 21.1 cm

Flexibility

: 10.77 kg

Max Weight:

 175.1 gr