MVP Cosmic Neutron Relay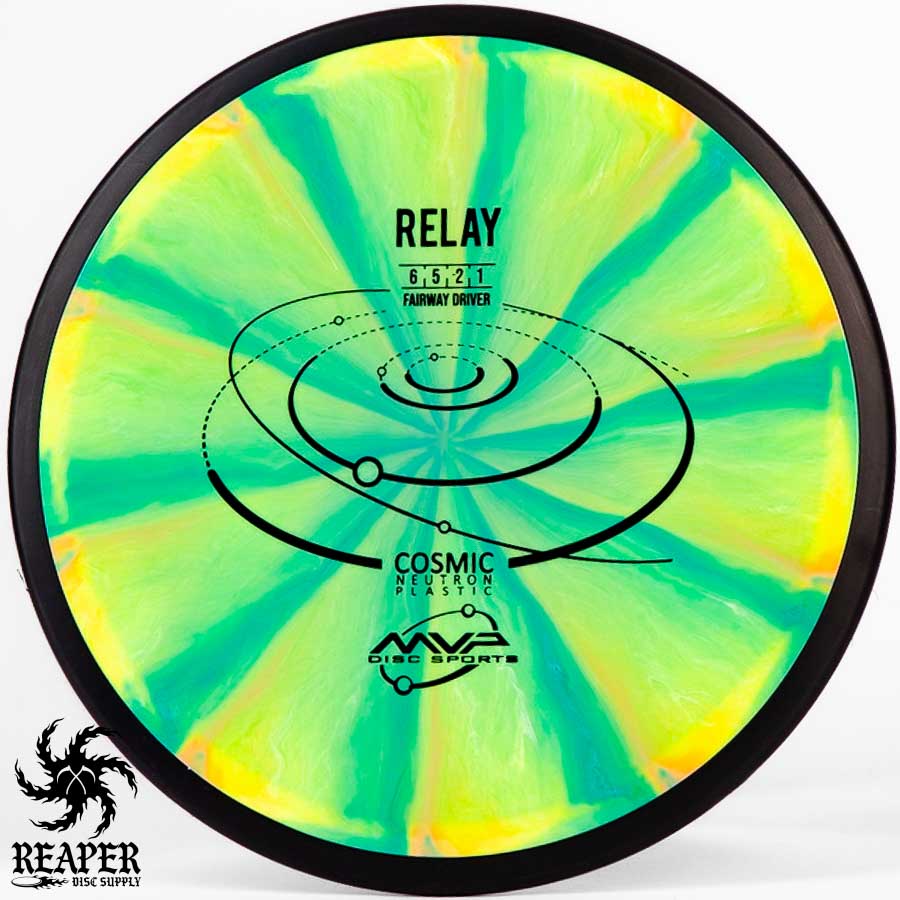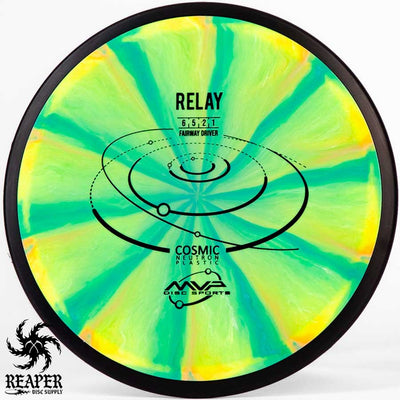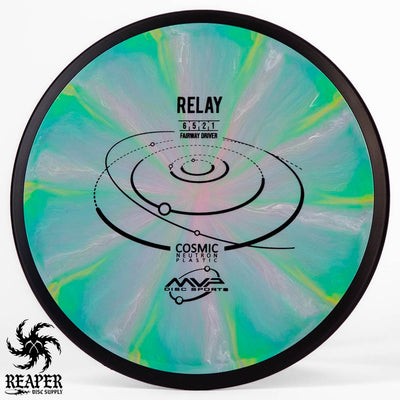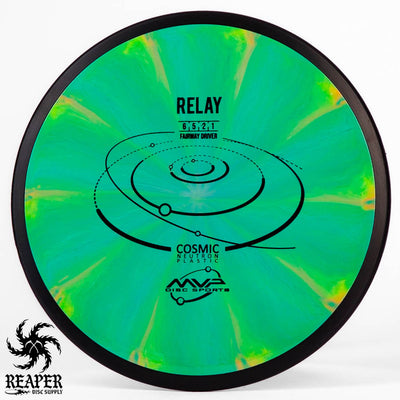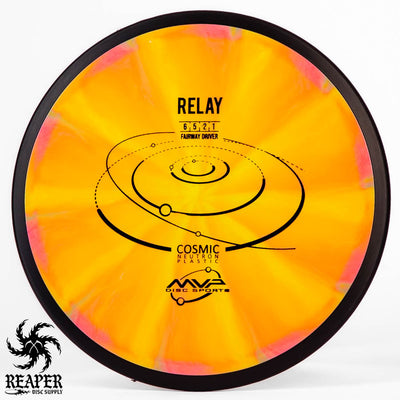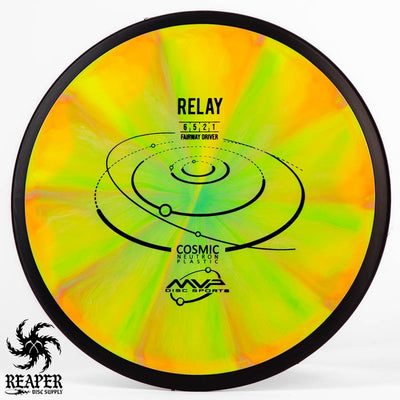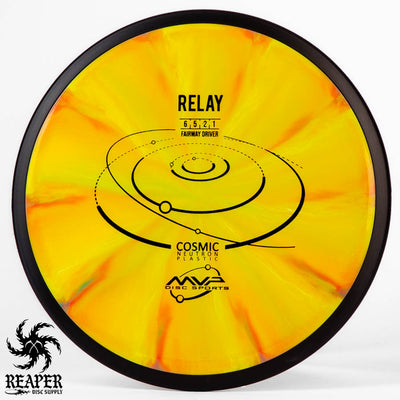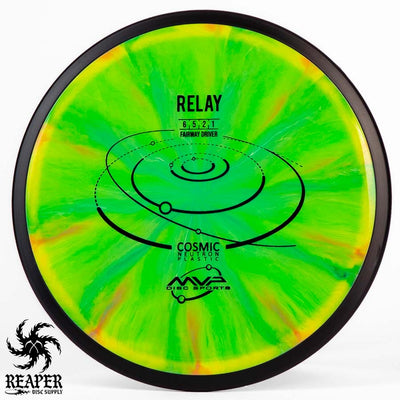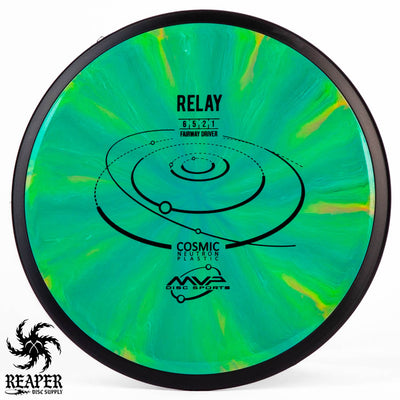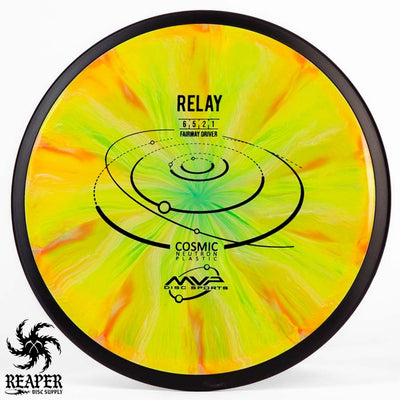 The MVP Cosmic Neutron Relay is a fun and swirly understable fairway driver great for any skill level of player!
The Cosmic Relay is a phenomenal control driver. Very flat, wonderful plastic, precise to the flight numbers, and remarkably pleasant to grip for both large and small hands.
This is an underrated disc that can be thrown forehand and backhand by both new and established players!
MVP Cosmic Neutron Relay Flight Numbers
Speed

: 6

Glide

: 5

Turn

: -2

Fade

: 1
Commonly used for: Fairway drives
Stability: Stable to understable
Experience: Any
Dimensions & Specs
Height

: 1.4 cm

Rim Depth

: 1.1 cm

Rim Thickness

: 2.2 cm

Diameter

: 21.1 cm

Flexibility

: 10.77 kg

Max Weight:

 175.1 gr