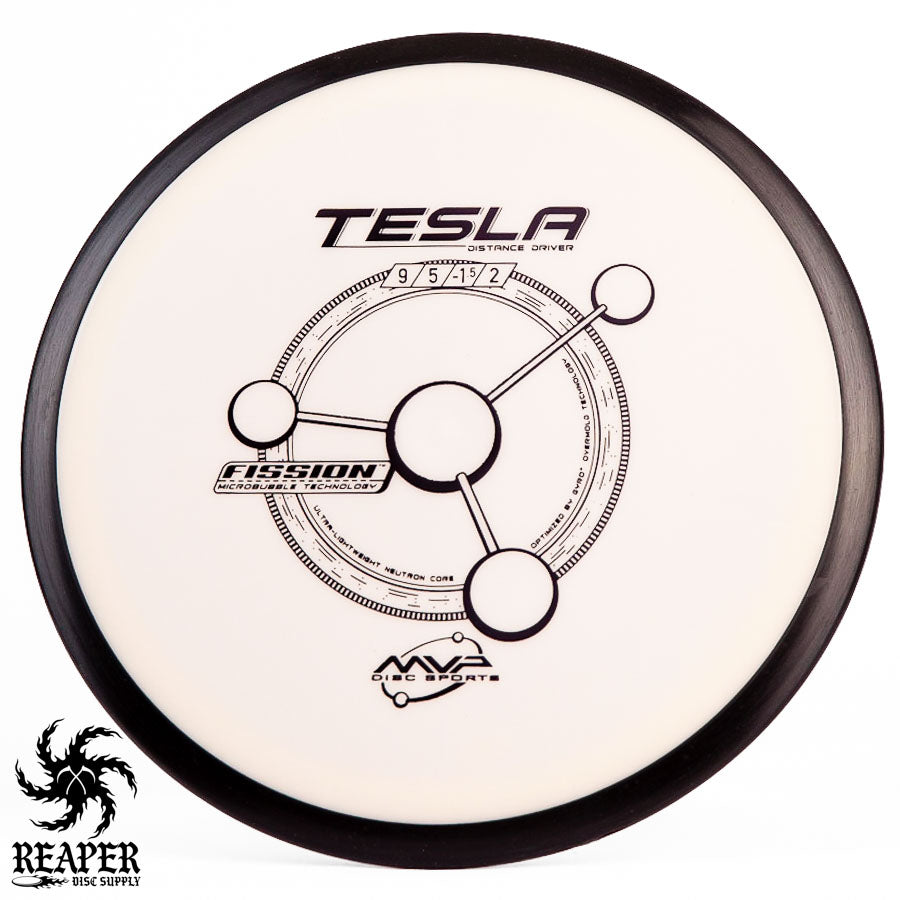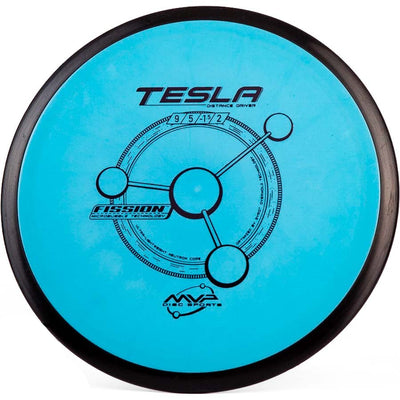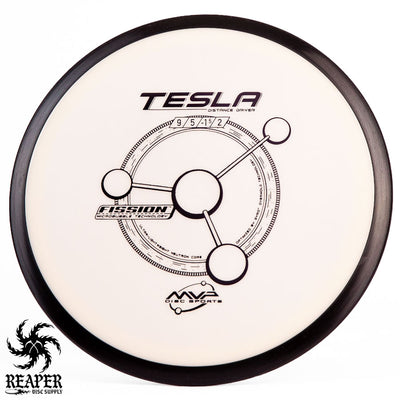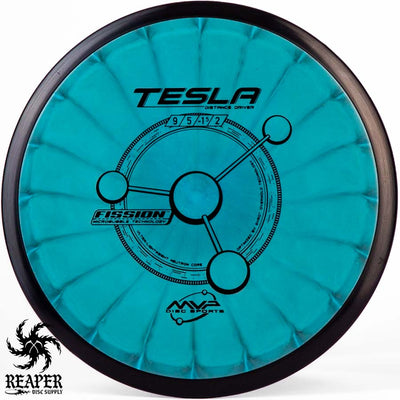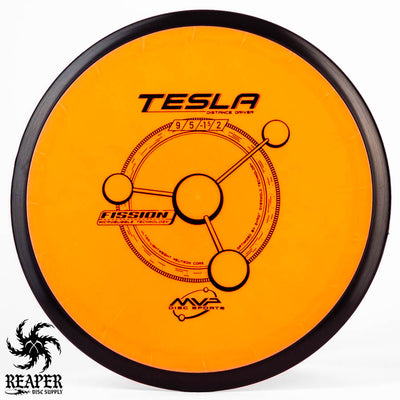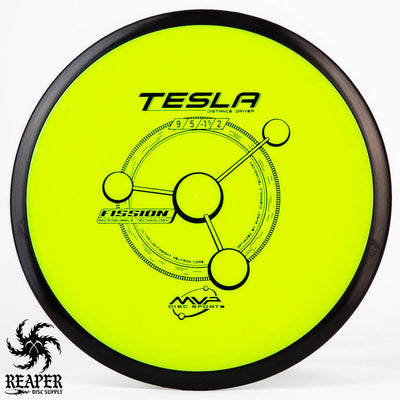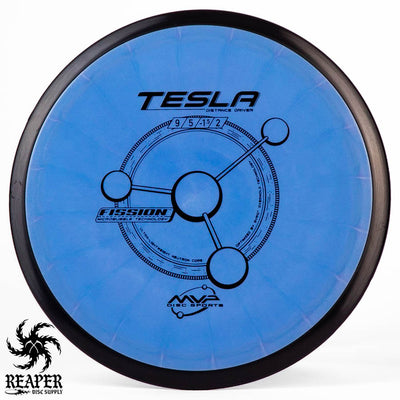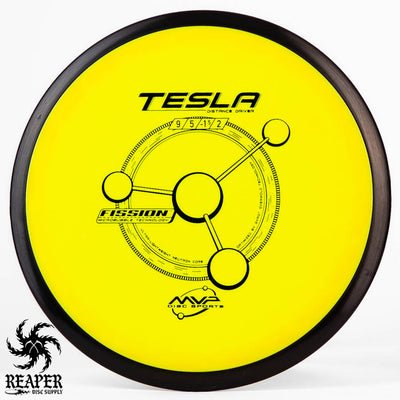 The MVP Fission Tesla is a straight flying driver made with unique extremely grippy plastic. Fission plastic uses a new microbubble process that makes the plastic extremely grippy and durable. It is slightly more bendy than neutron plastic and feels incredible to hold.
The Fission Tesla is a low-profile/flat disc and has a relatively small rim which is great for players with smaller hands or who don't like the feel of deep-rimmed discs. The flight of this disc is like a less stable version of the Axiom Neutron Wrath. I mainly use it for controlled drives that don't need a ton of distance as well as for forehand drives. The smaller rim makes the Tesla remarkably easy to control when throwing sidearm.
When thrown on hyzer; the Tesla will hold its line the entire flight with a forward fading finish. When released flat it will fly straight without turning before its reliable fading finish. When thrown on anhyzer; experienced players with enough arm speed will be able to get it to maintain that turnover line its whole flight. For intermediate players like myself; it will slowly flip up to flat before eventually fading.
The MVP Fission Tesla is an excellent disc for anyone looking to add a stable/overstable driver to their bag!
We also carry the Tesla in Neutron plastic as well as Plasma plastic here. You may also like these: Halo Valkyrie, Neutron Octane, Plasma Inertia
MVP Fission Tesla Flight Numbers
Speed

: 9

Glide

: 5

Turn

: -1

Fade

: 2
Commonly used for: Controlled drives
Stability: Stable
Experience: Any
Dimensions & Specs
Height

: 1.4 cm

Rim Depth

: 1.2 cm

Rim Thickness

: 2 cm

Diameter

: 21 cm

Flexibility

: 11.68 kg

Max Weight:

 174.3 gr