MVP Plasma Tesla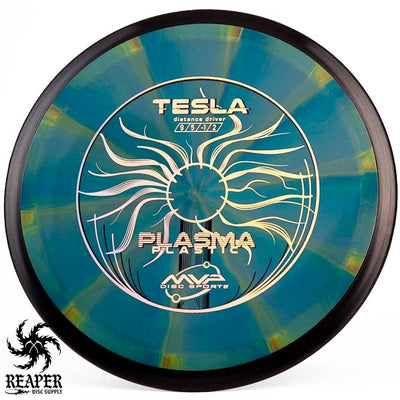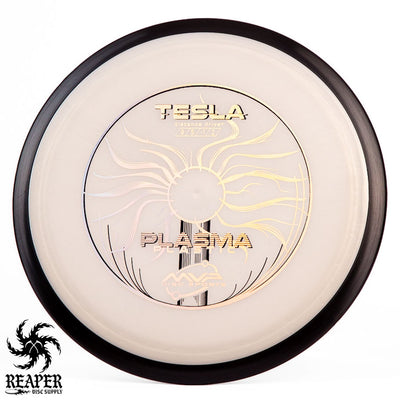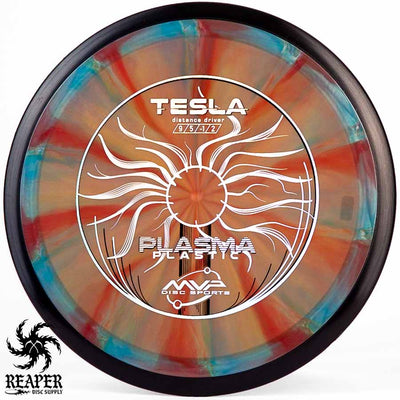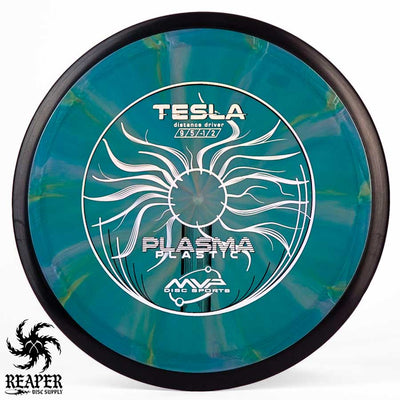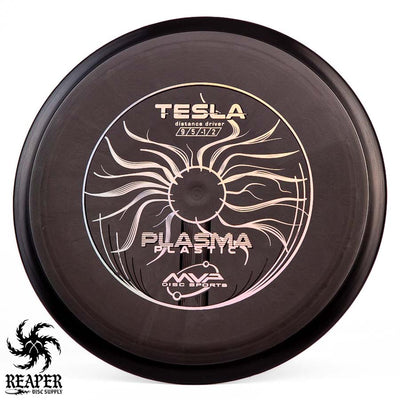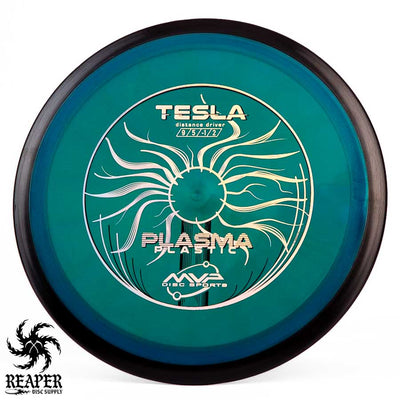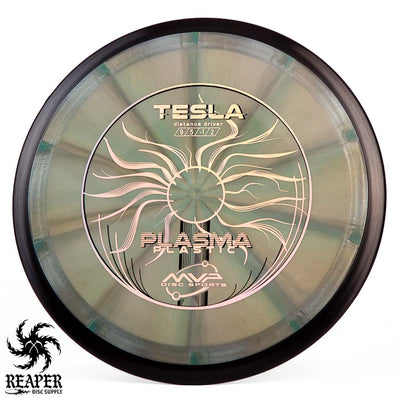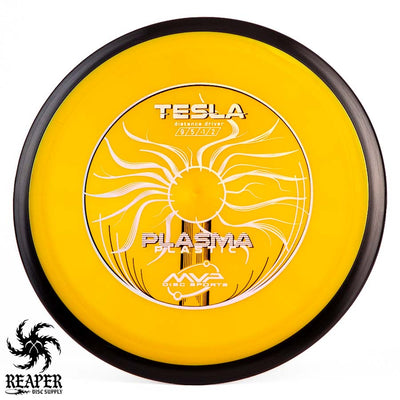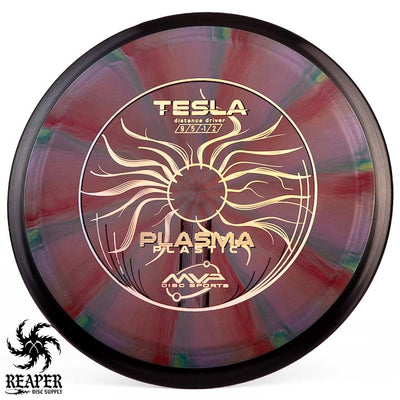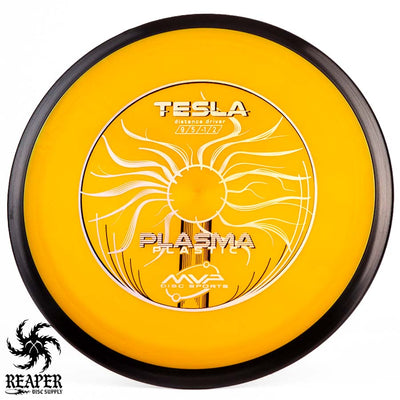 The MVP Plasma Tesla is a stable disc golf driver made with premium shimmery plastic. Plasma plastic not only looks stunning but it can withstand any damage you throw at it and will maintain its stability for a long time.
The Plasma Tesla is a low-profile/flat disc and has a narrow rim which is why I love throwing it so much. The flight of this disc reminds me of a slightly faster Innova Eagle and it seems a little more stable than its flight numbers suggest. 
When thrown on hyzer the Tesla will hold the line the entire way with a slightly forward fading finish every time. When thrown flat it will fly straight without turning much (if at all) before its fading finish. When thrown on anhyzer advanced players with a lot of arm speed will be able to get it to hold that turnover line. For intermediate players like me; it will slowly flip up to flat before eventually fading.
The Tesla is an incredible disc for anyone looking to add a stable to overstable driver to their bag.
We also carry the Tesla in Neutron plastic. You may also like these: Innova Halo Valkyrie, MVP Plasma Octane, Axiom Neutron Wrath, MVP Plasma Servo.
MVP Plasma Tesla Flight Numbers
Speed

: 9

Glide

: 5

Turn

: -1

Fade

: 2
Commonly used for: Controlled drives
Stability: Stable
Experience: Any
Dimensions & Specs
Height

: 1.4 cm

Rim Depth

: 1.2 cm

Rim Thickness

: 2 cm

Diameter

: 21 cm

Flexibility

: 11.68 kg

Max Weight:

 174.3 gr