Mint Discs Apex Alpha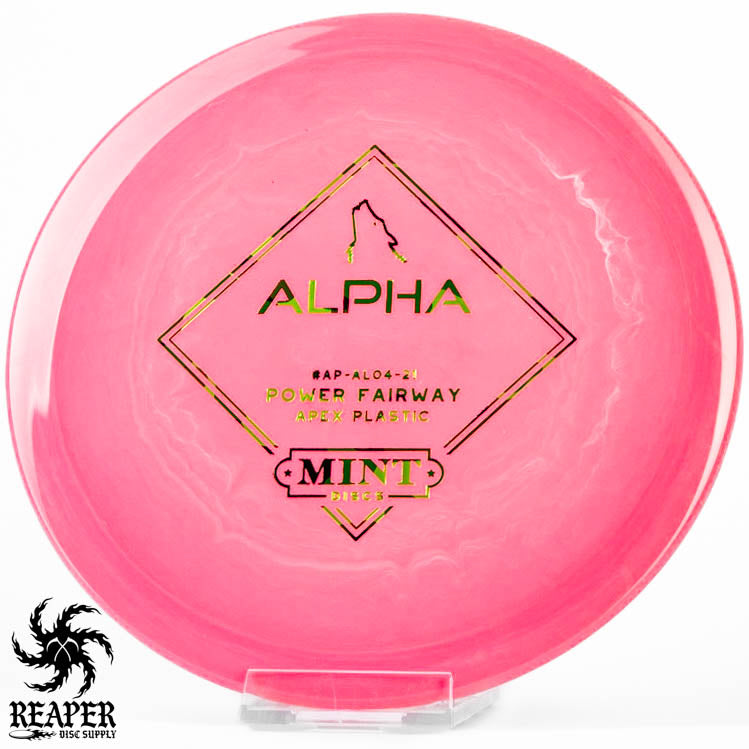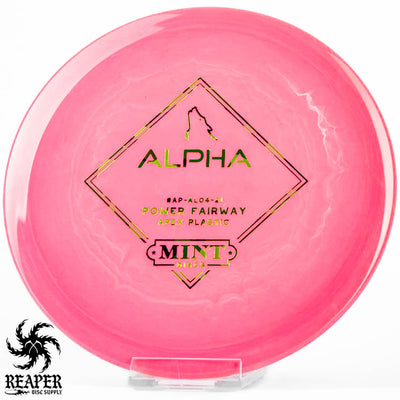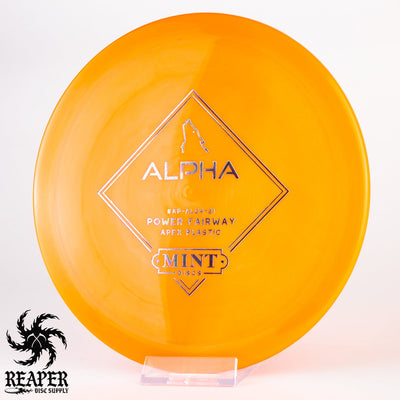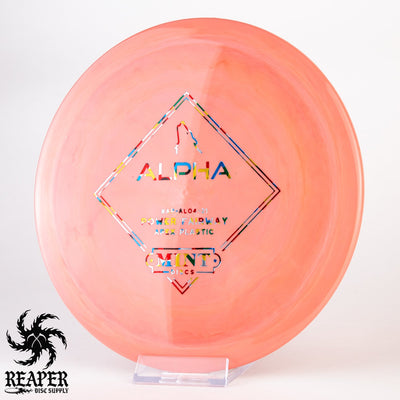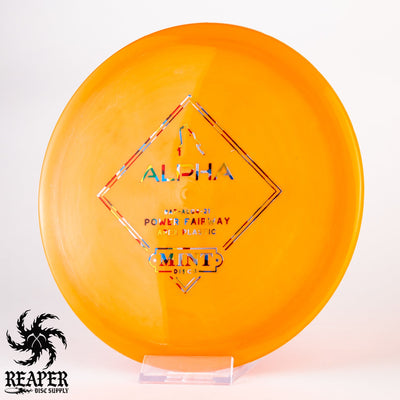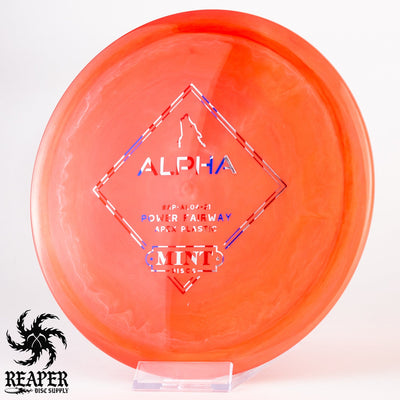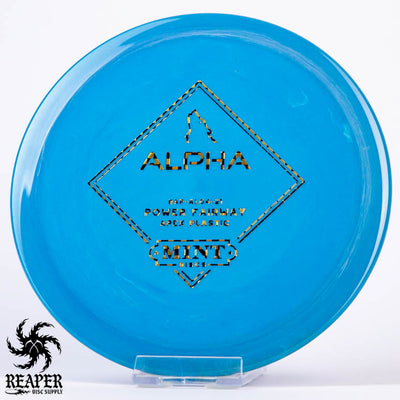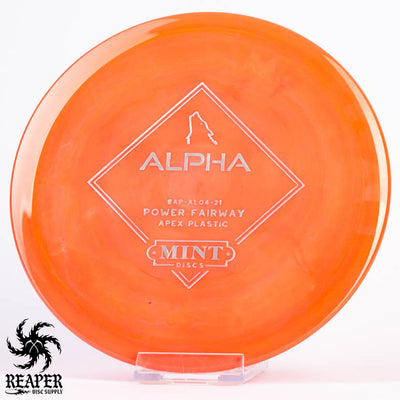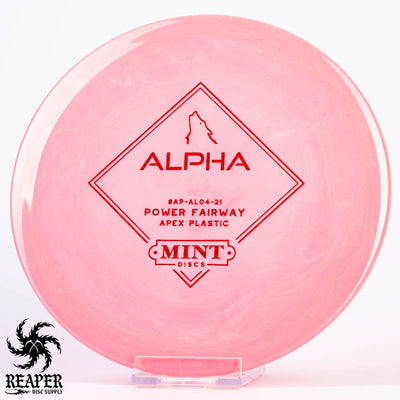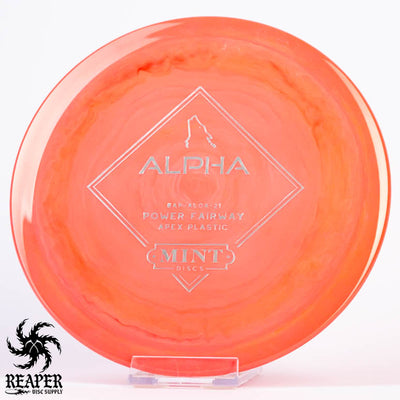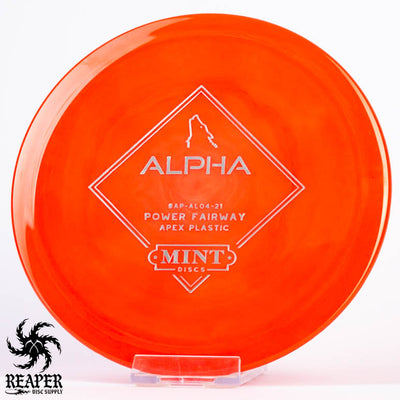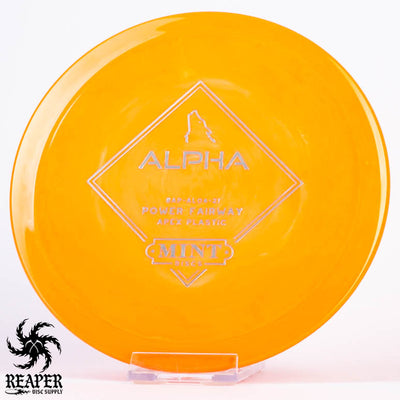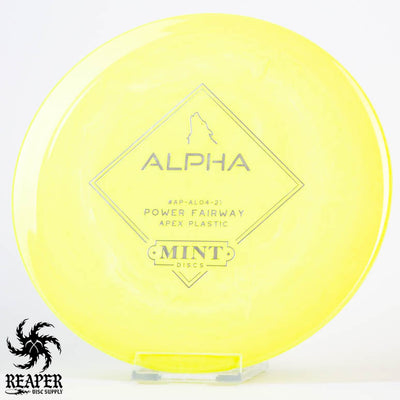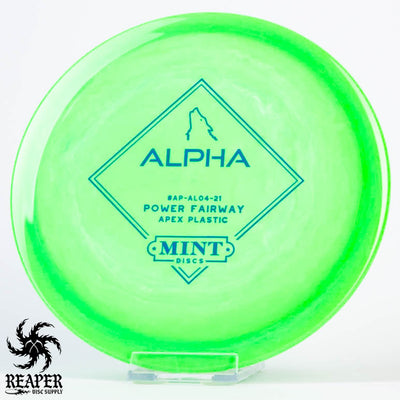 The Mint Discs Apex Alpha is a reliable fairway driver that performs well in any weather conditions. Mint's Apex plastic is a premium plastic that is durable and has incredible grip as well. It is similar to Innova's Star plastic in terms of durability and flexibility.

The Apex Alpha is the first release from Mint Discs and has been one of their most popular molds to date. As an overstable fairway driver, the Apex is perfect for those predictable controlled shots under 350', and works well as a backhand or forehand disc. The flight pattern of the Alpha is similar to an Innova Star Teebird, but it tends to have more glide which will add more distance to your shot.
For Forehand dominant players, this disc fits really comfortably in the hand and makes an incredible flick shot driver. If you have an open slot in your disc golf bag for a stable to overstable fairway driver give the Mint Discs Apex Alpha a shot!
We also have a limited edition Skulboy Mint Discs Sublime Alpha, or if you want the same plastic checkout the Mint Apex Lobster and Jackalope in Apex.
Mint Discs Apex Alpha Flight Numbers:
Speed: 8
Glide: 4
Turn: 0
Fade: 2


Stability: Overstable
Commonly Used For: Controlled fairway drives
Dimensions:
Diameter: 21.1 cm
Height: 2.1 cm
Rim Depth: 1.2 cm
Rim Thickness: 2 cm
Flexibility: 8.39 kg
Max Weight: 175.1 gr