Mint Discs Apex Lobster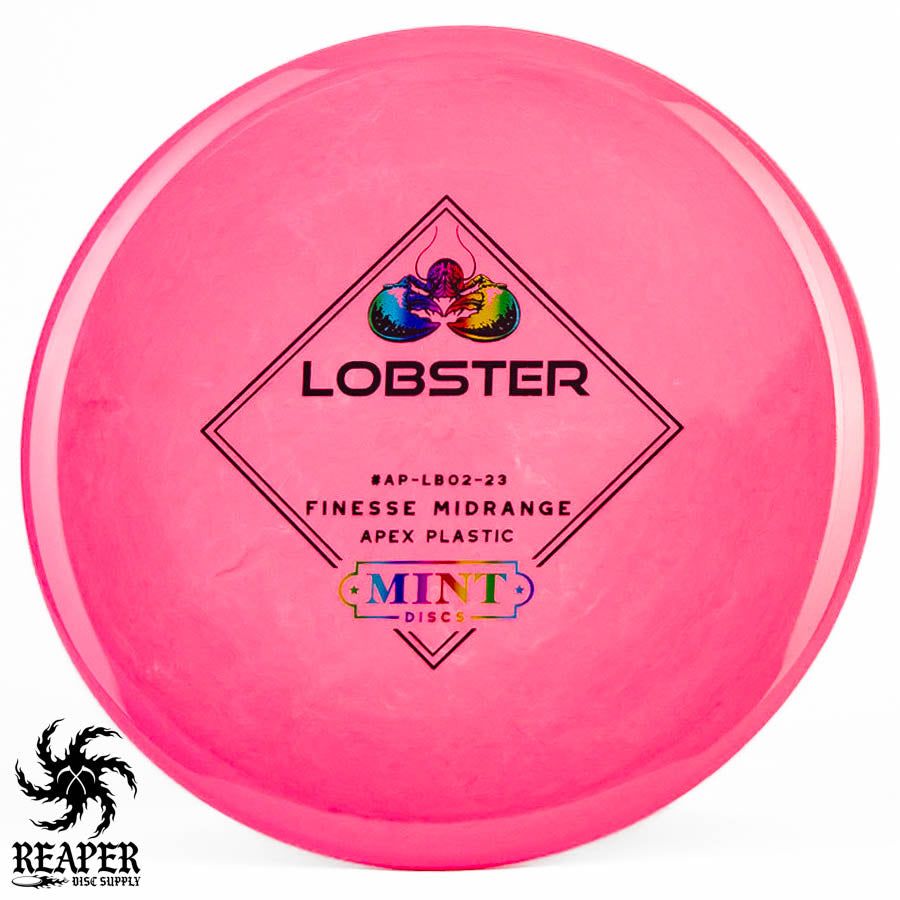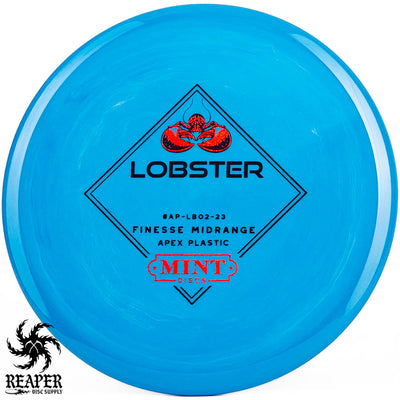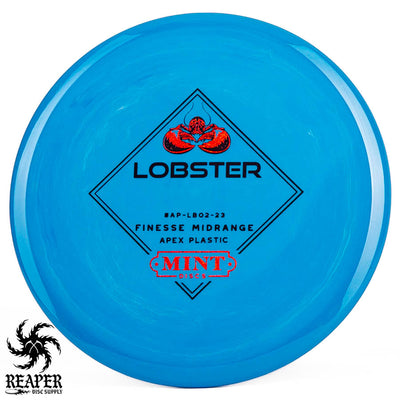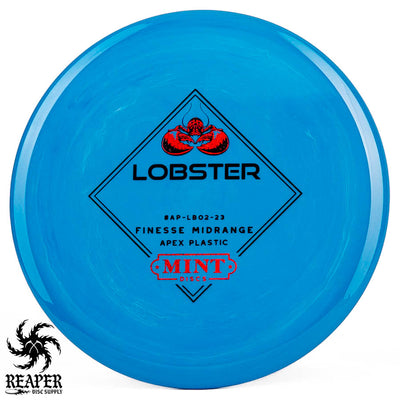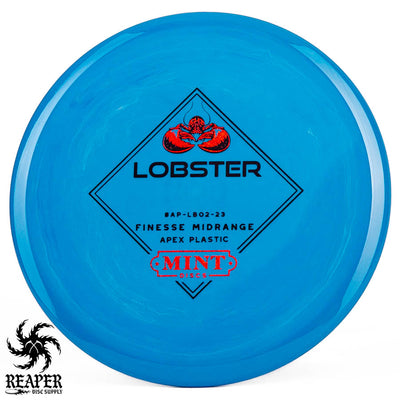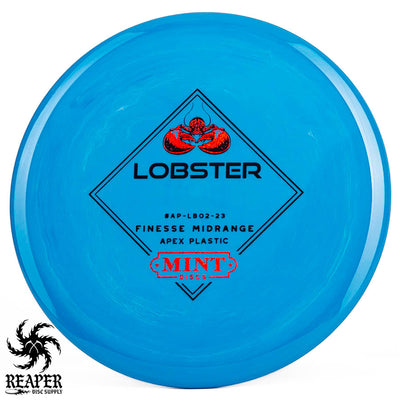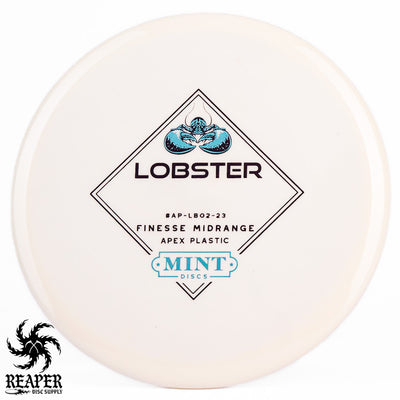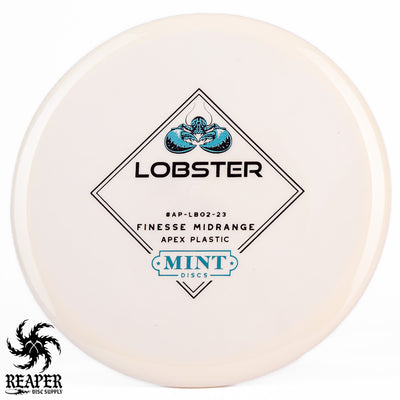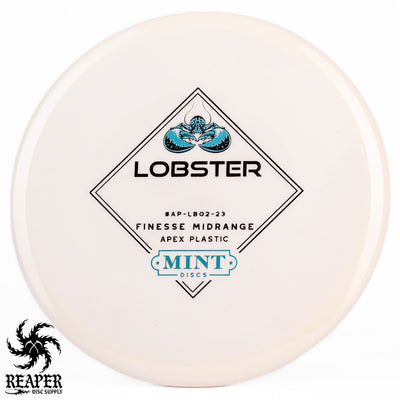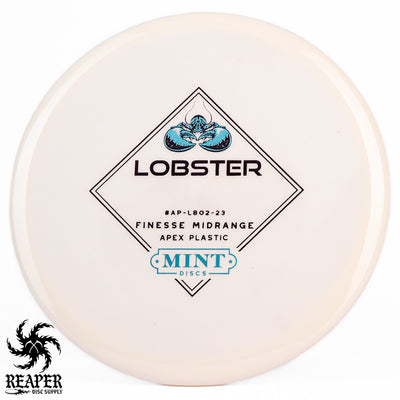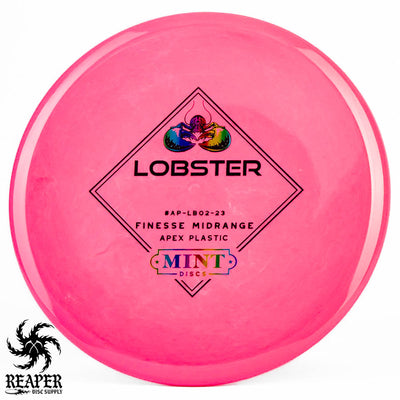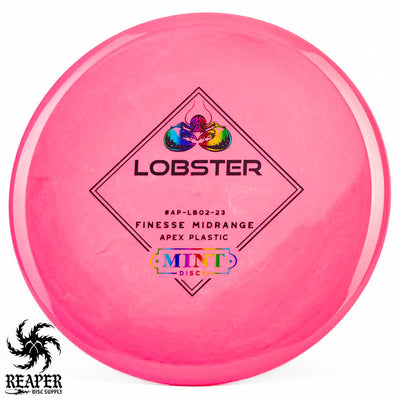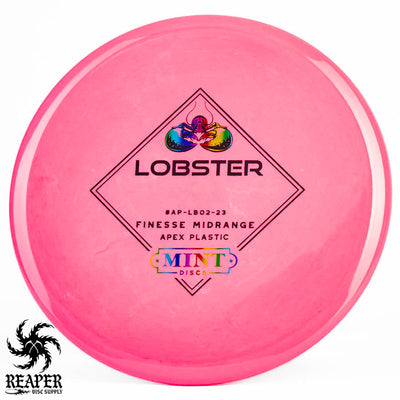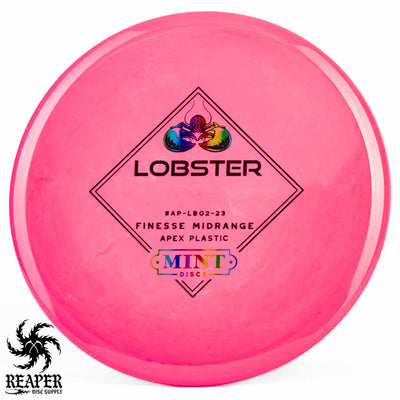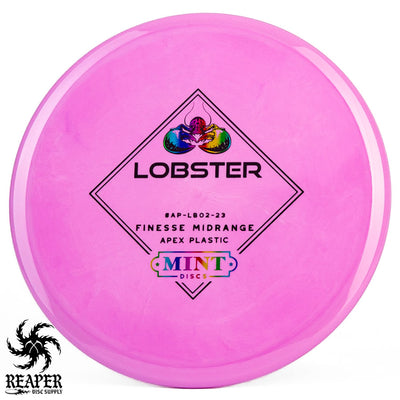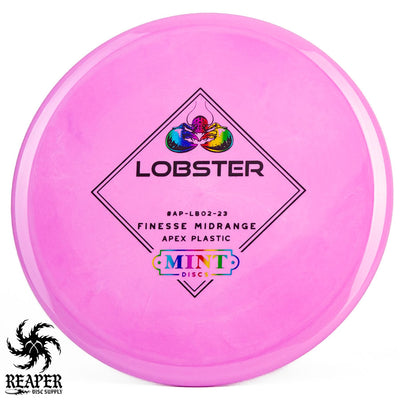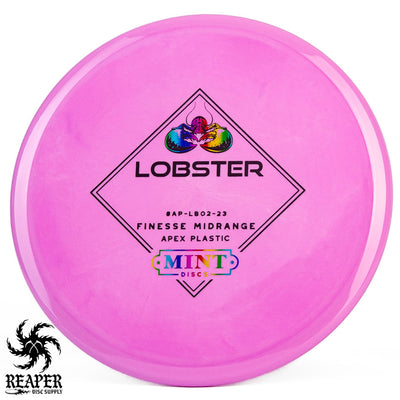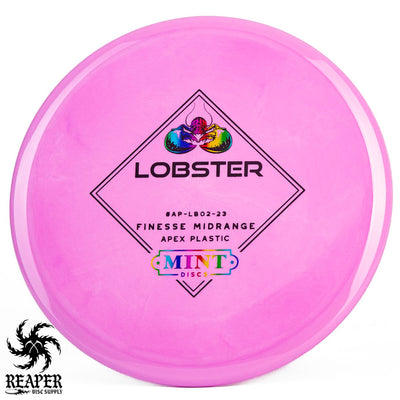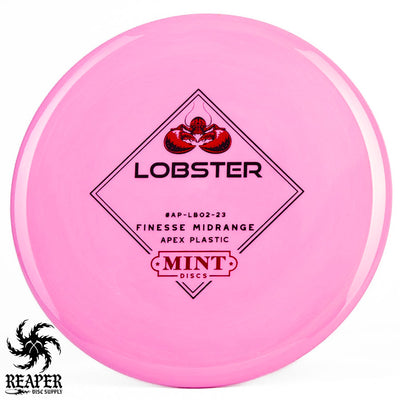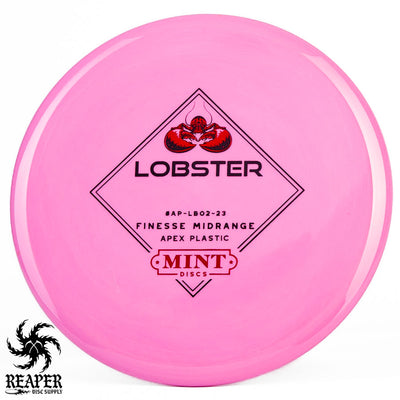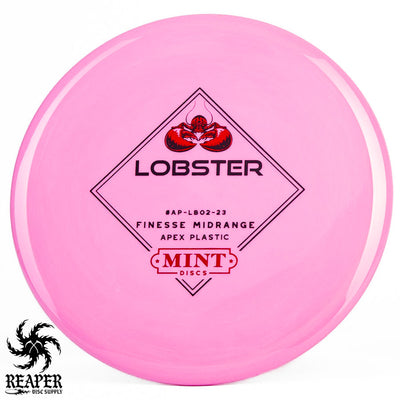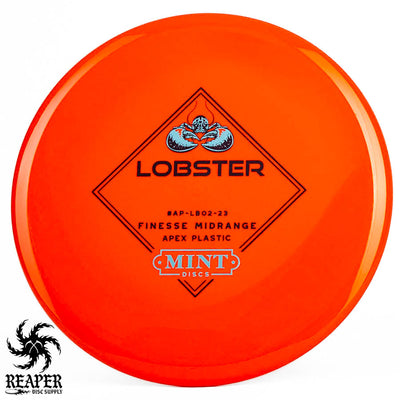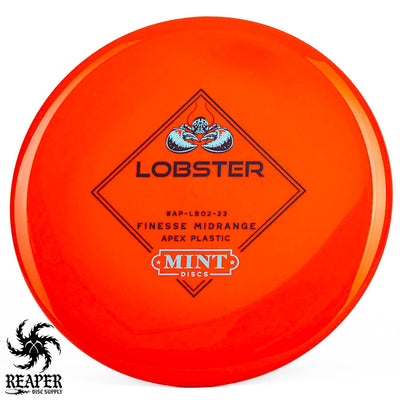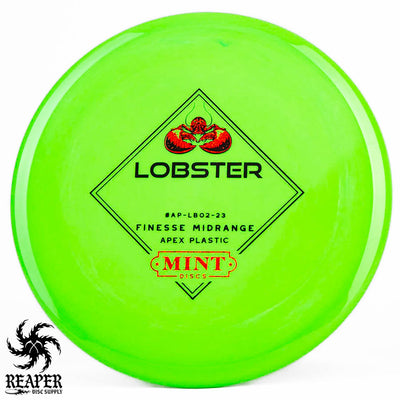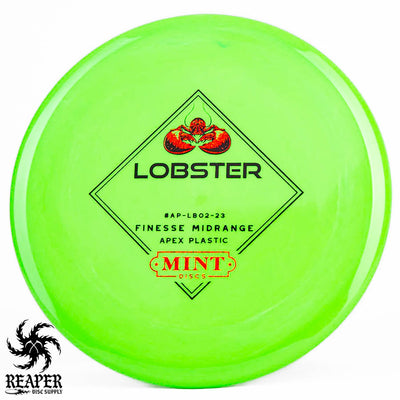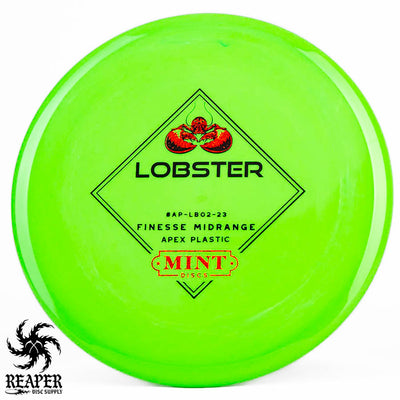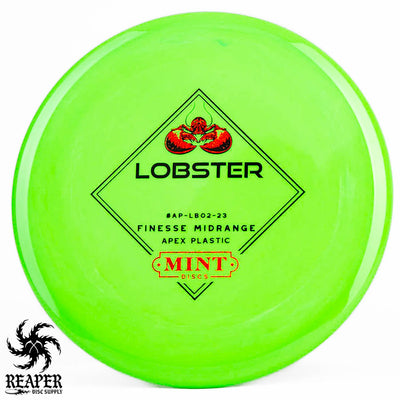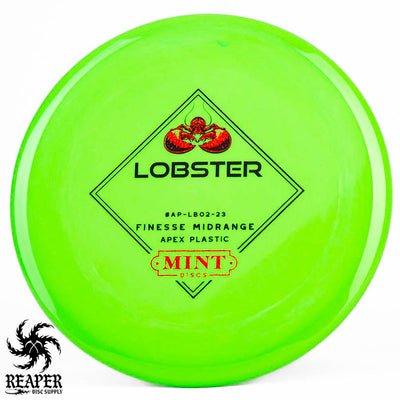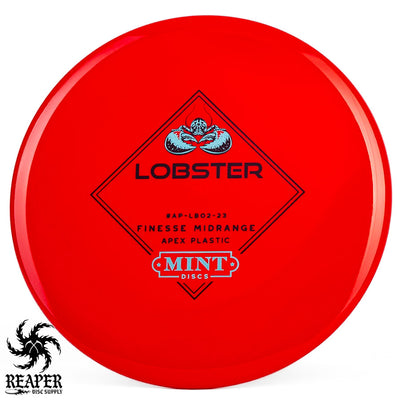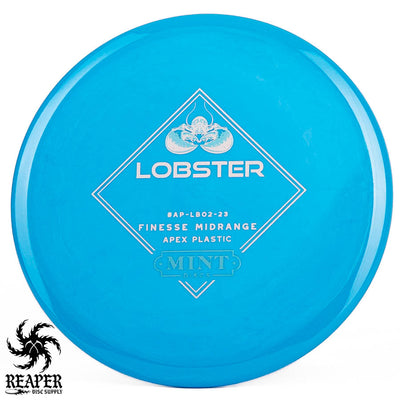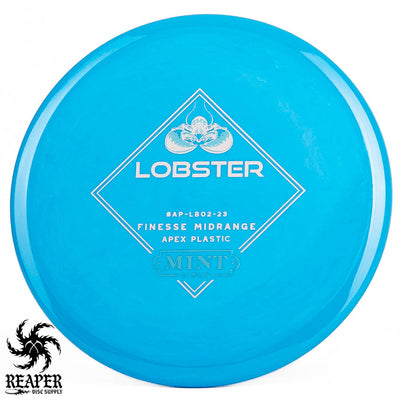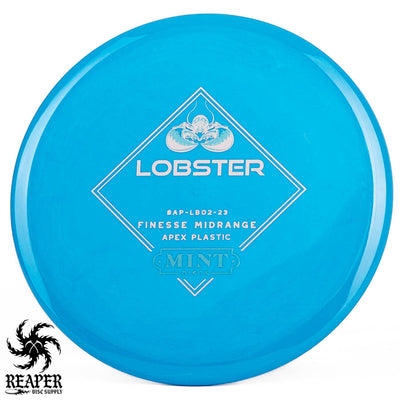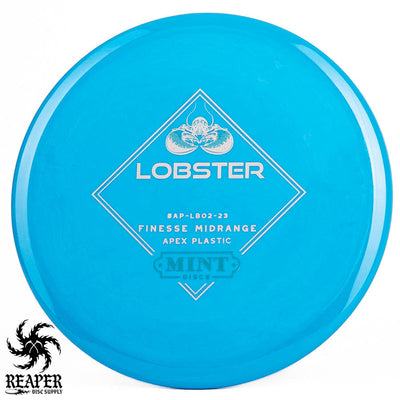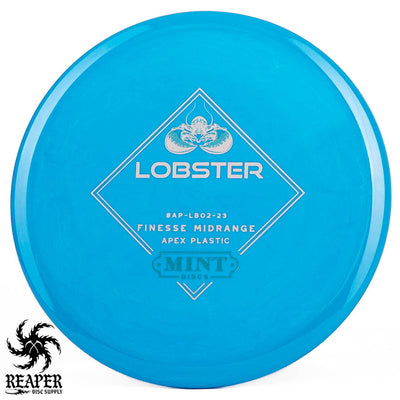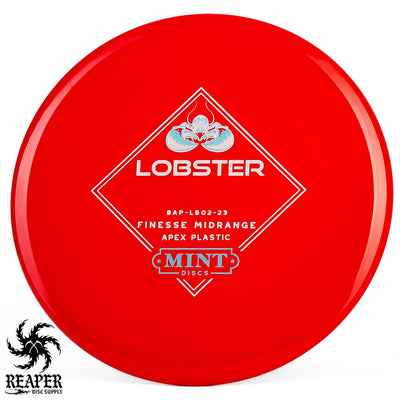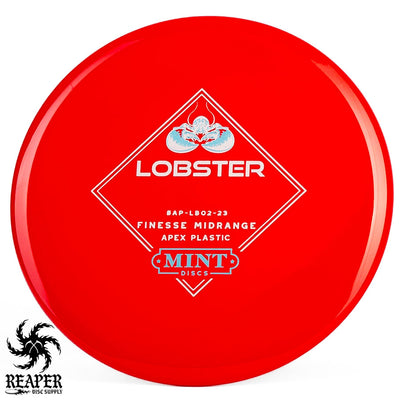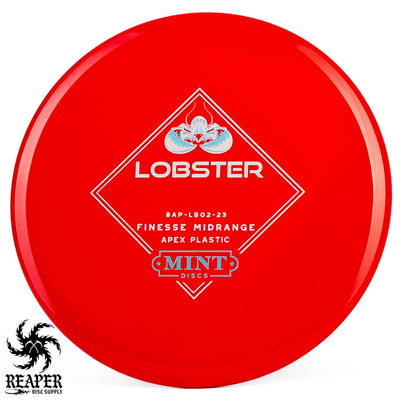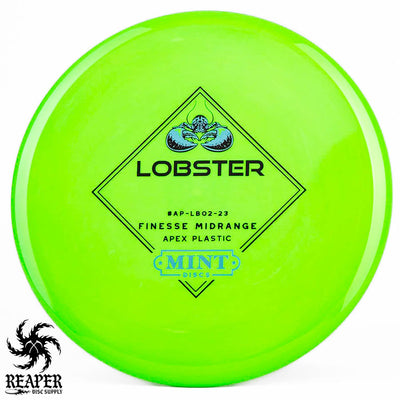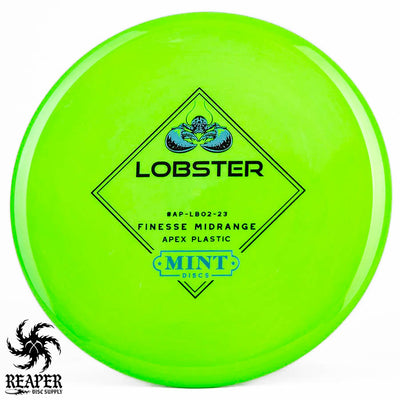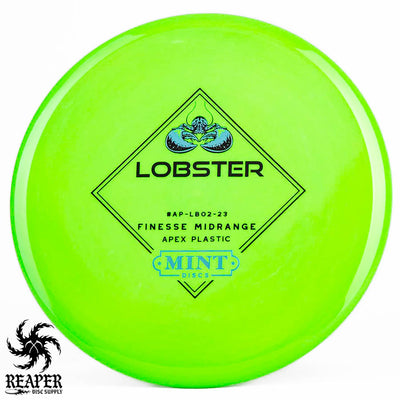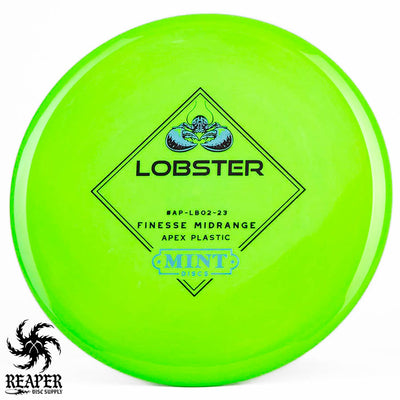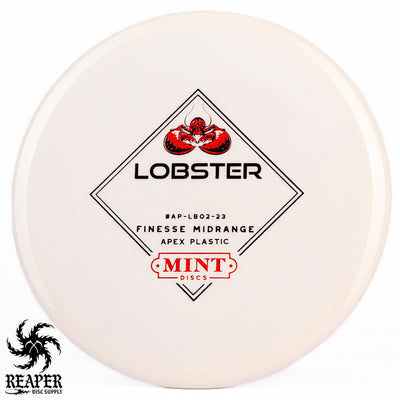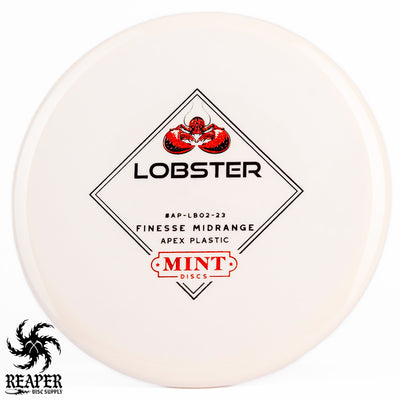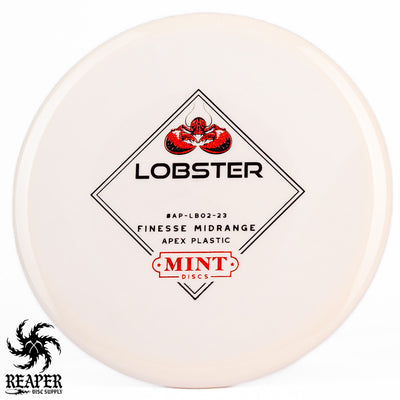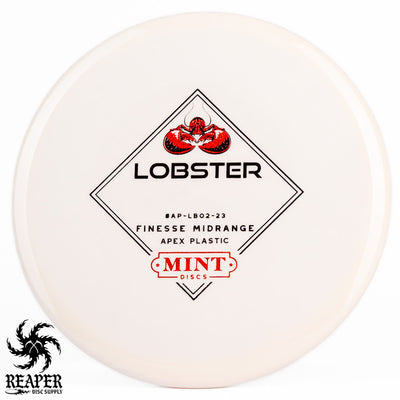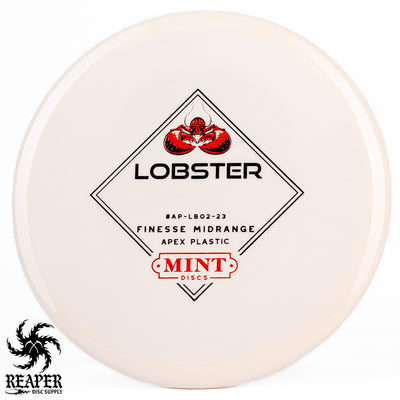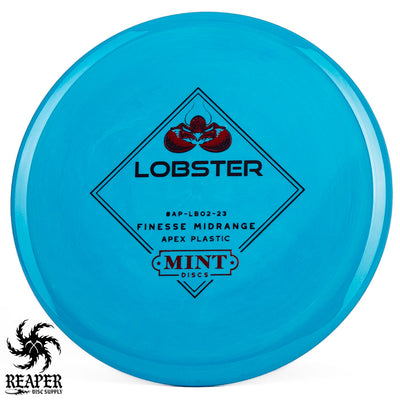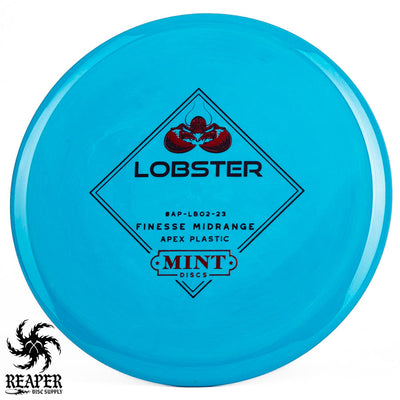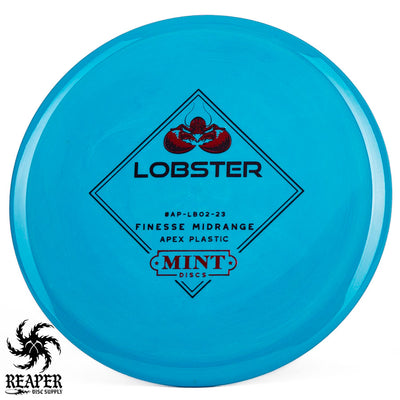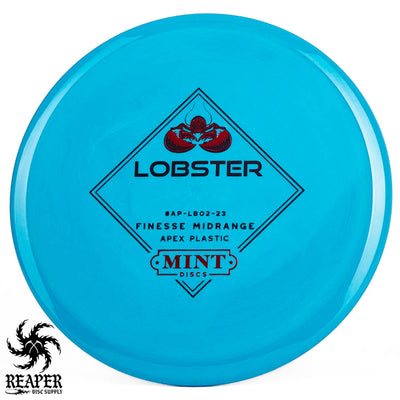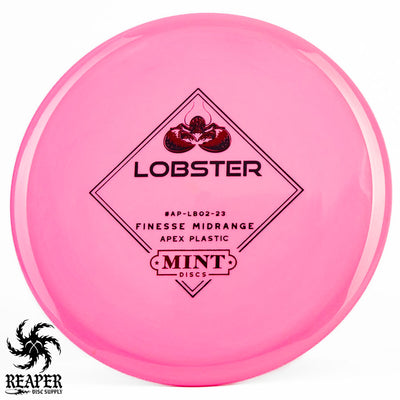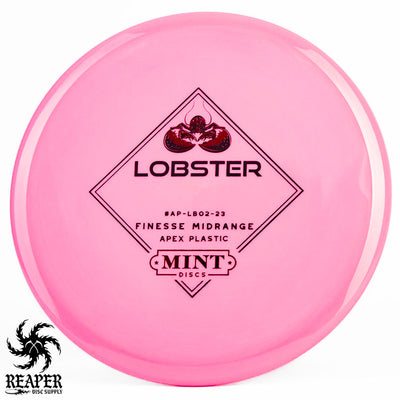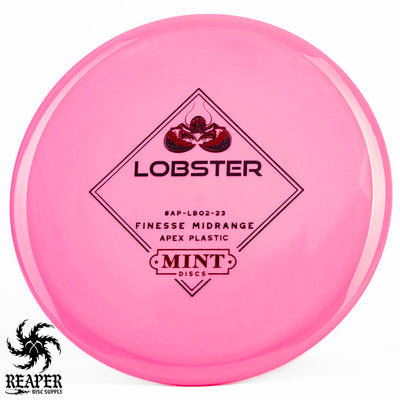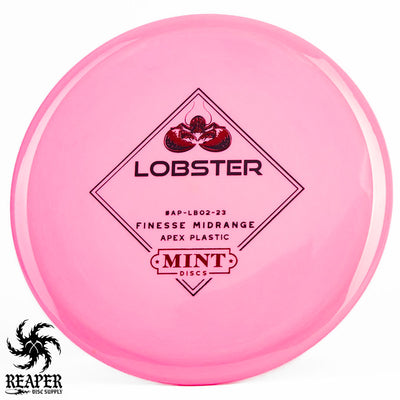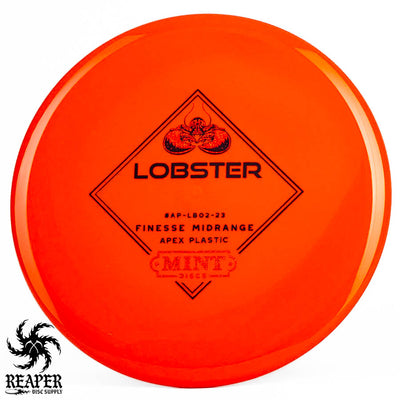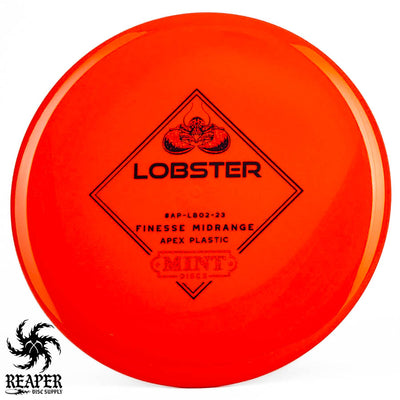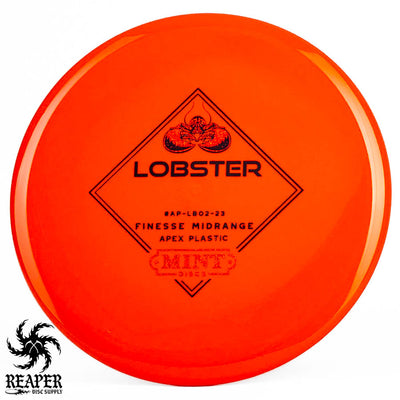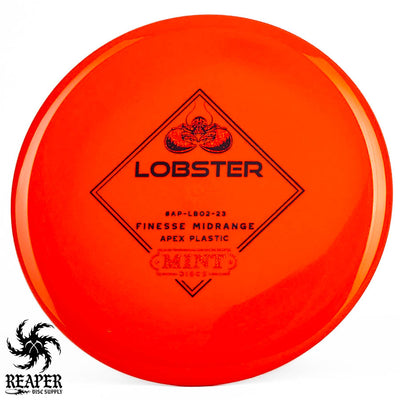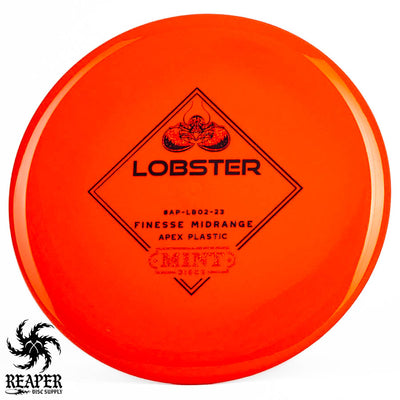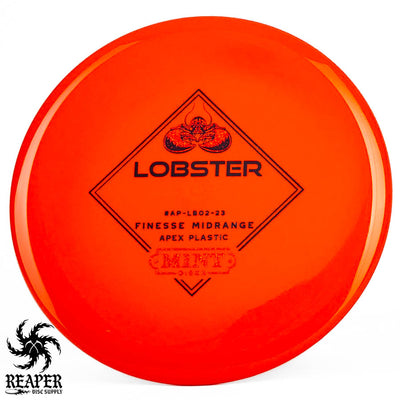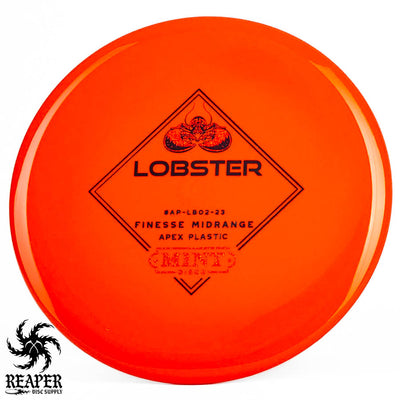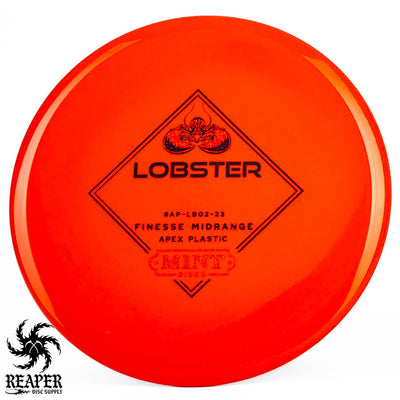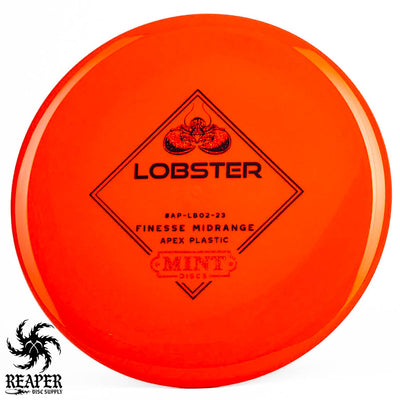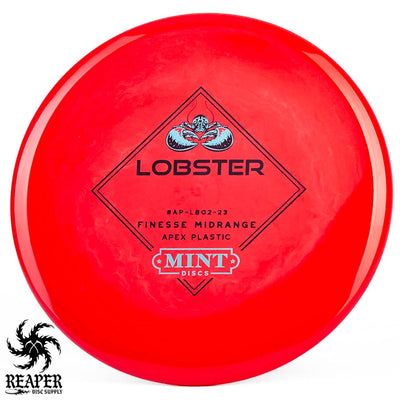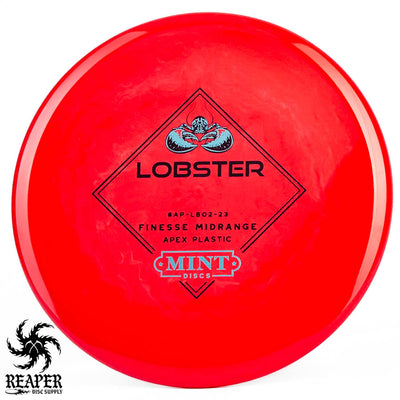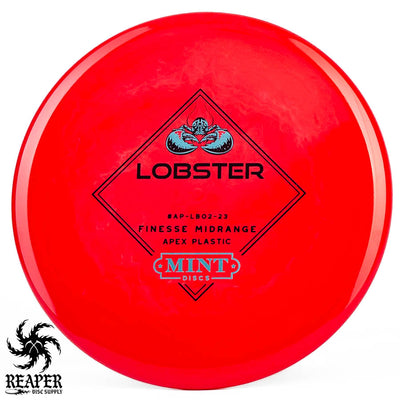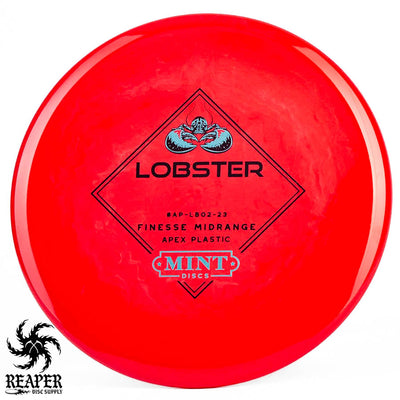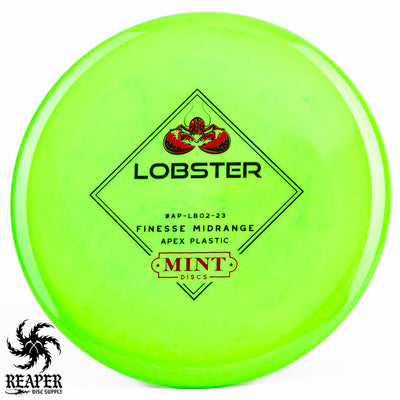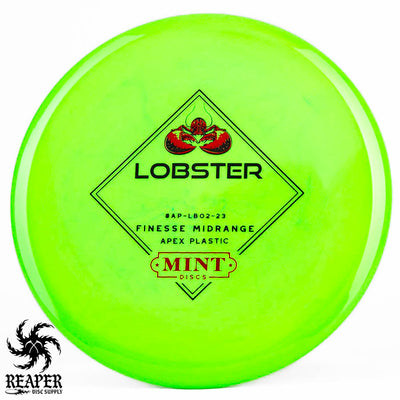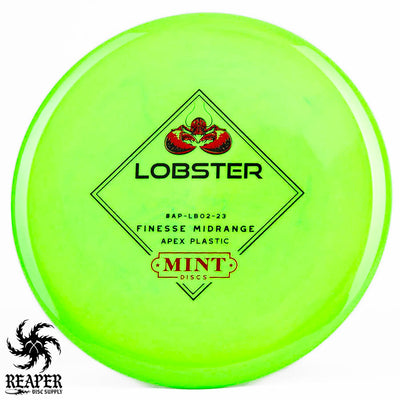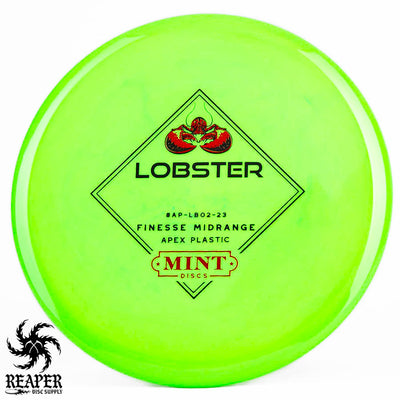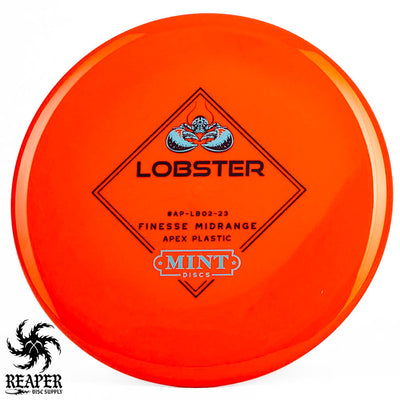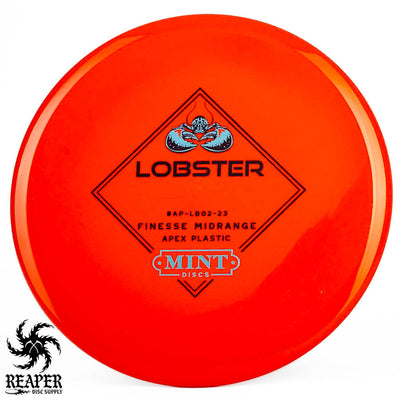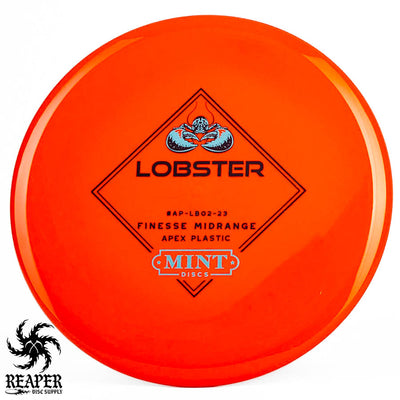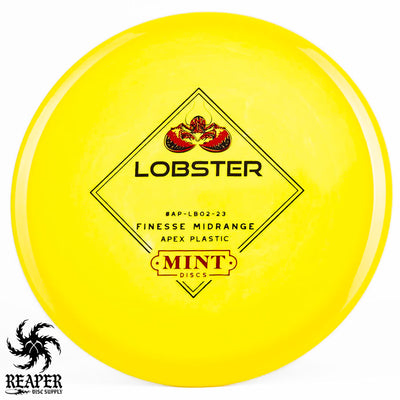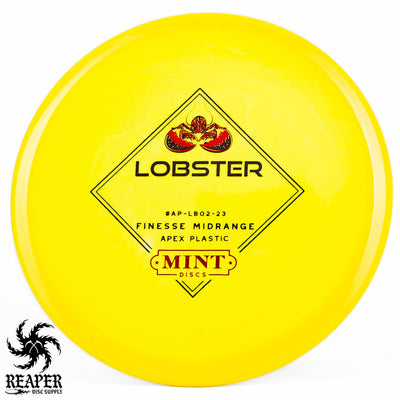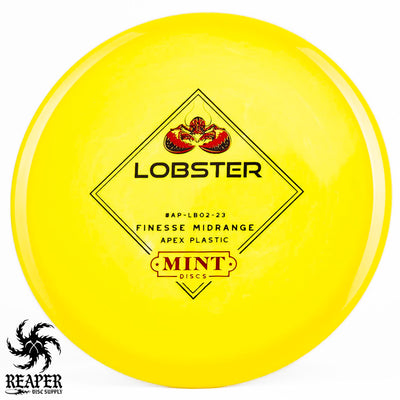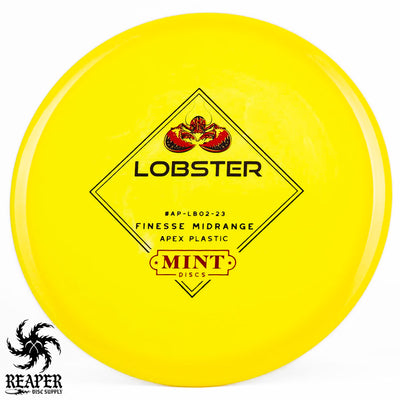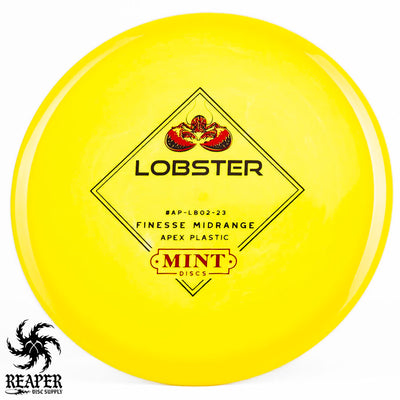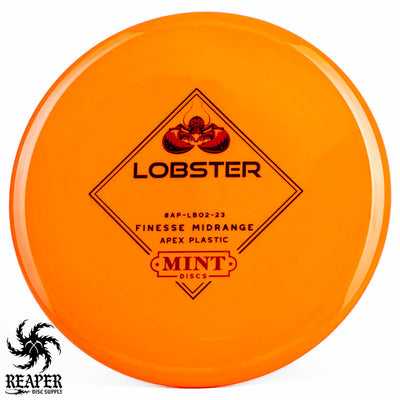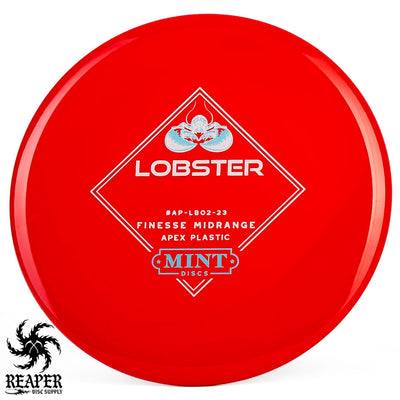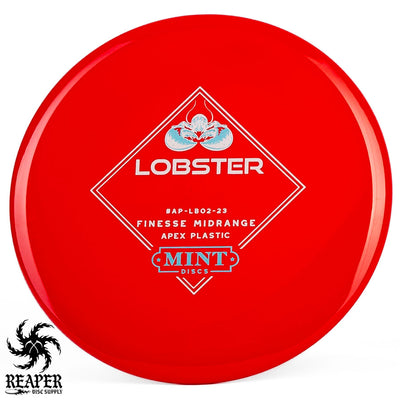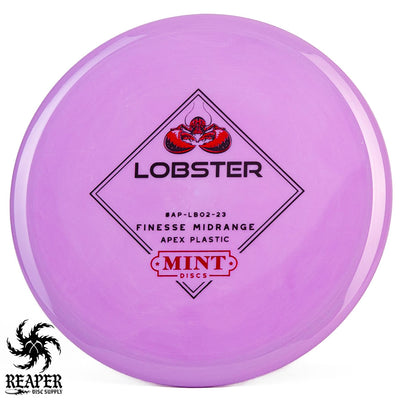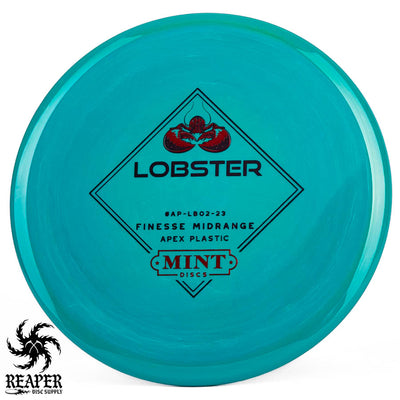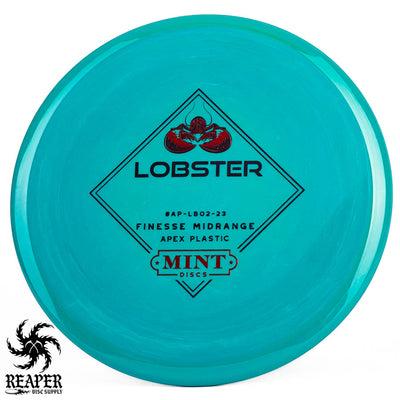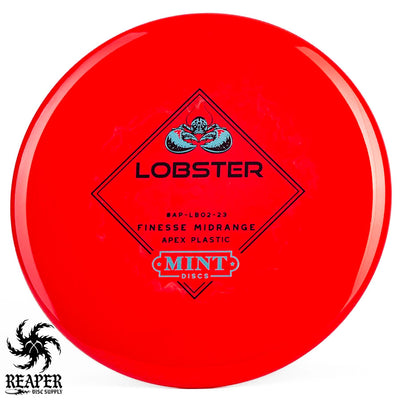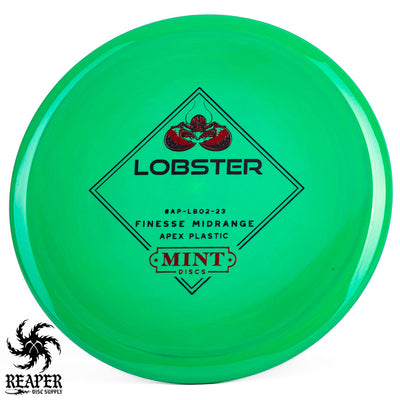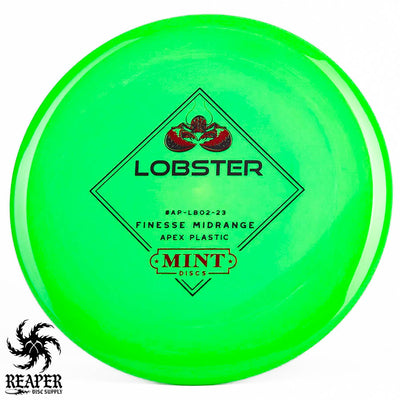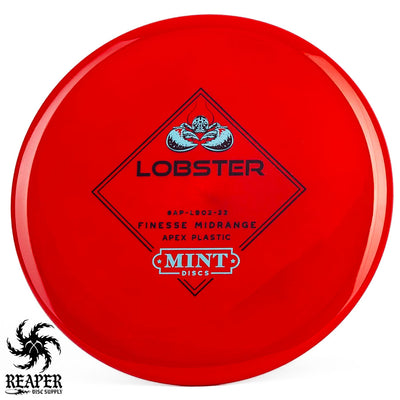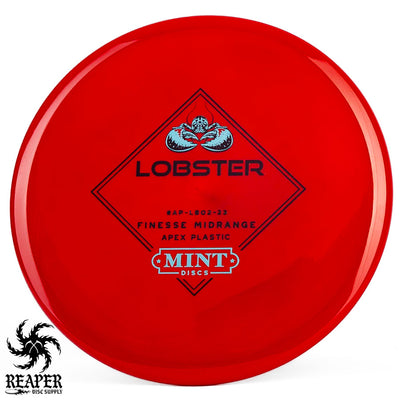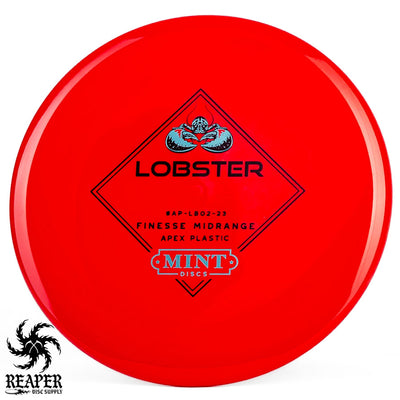 The Mint Discs Apex Lobster is an understable midrange that is perfect for beginners!
The Mint Discs Lobster is the first understable mid-range disc in their lineup and is one of the smoothest throwers on the market. Beginners will be able to easily spin it flat for tons of glide, and players with fast arm speed can shape hyzer flip lines and dead-straight shots with minimal fade.
This makes the Mint Lobster a great choice for players of all skill levels who are looking for a versatile mid-range that excels in wooded courses.
More Apex discs: Jackalope in Apex, Goat in Apex, Alpha in Apex
Limit 2.
Mint Discs Lobster Flight Numbers
Speed

: 5

Glide

: 5

Turn

: -3

Fade

: 1
Commonly used for: Midrange utility
Stability: Understable
Experience: Any
Rim: Beadless
PDGA Dimensions & Specs
Height

: 1.8 cm

Rim Depth

: 1.3 cm

Rim Thickness

: 1.4 cm

Diameter

: 21.5 cm

Flexibility

: 7.16 kg

Max Weight:

 178.5 gr