Latitude 64 Opto Explorer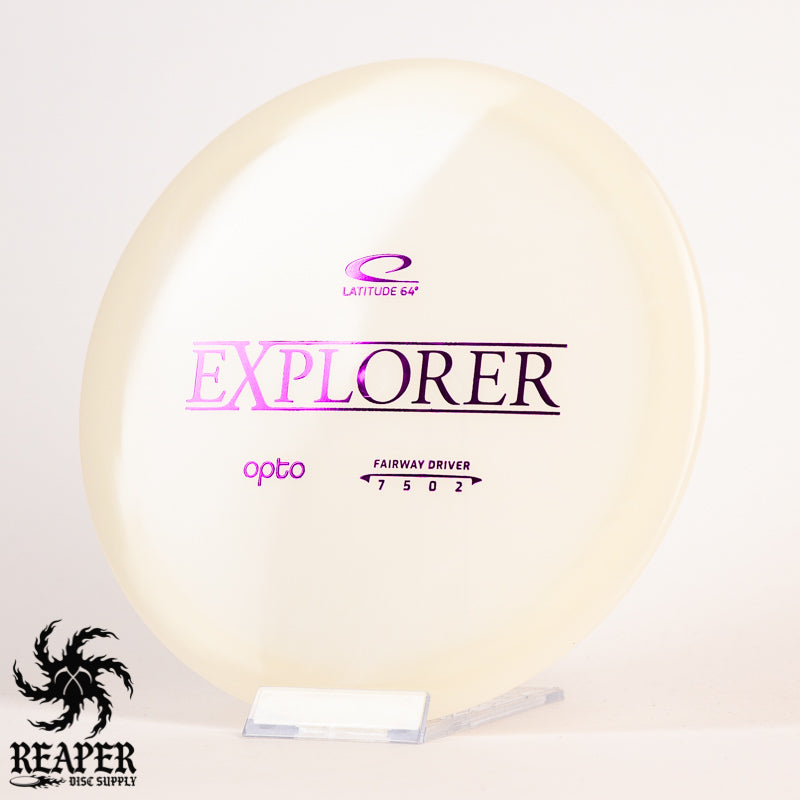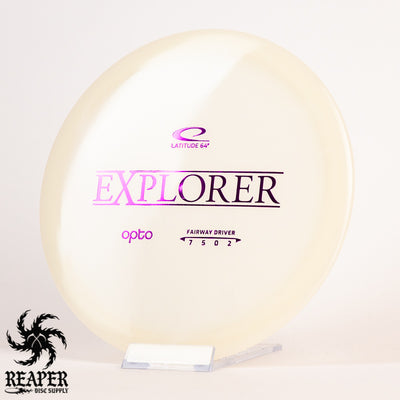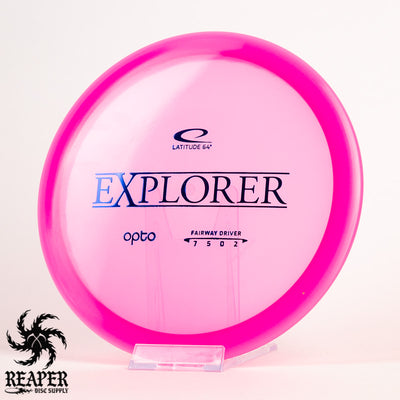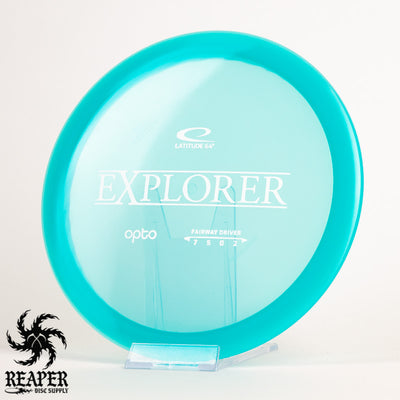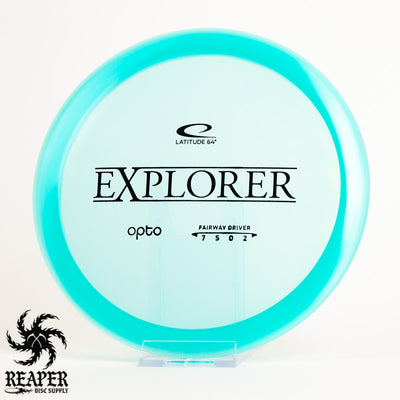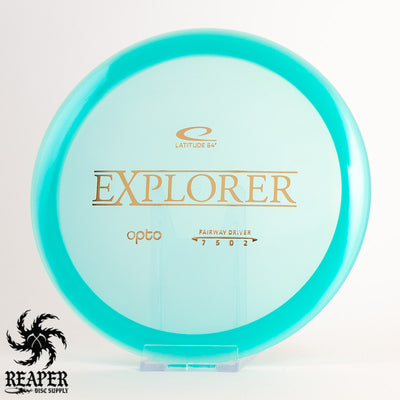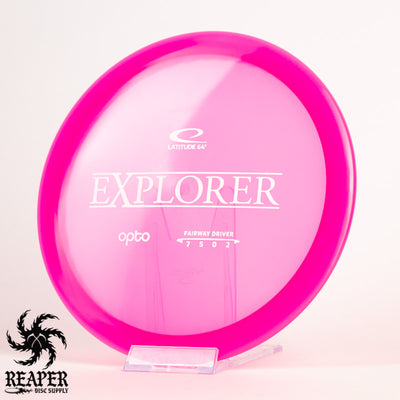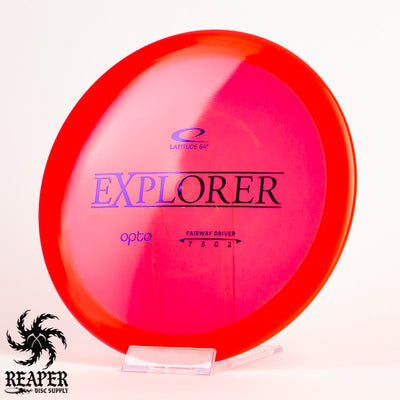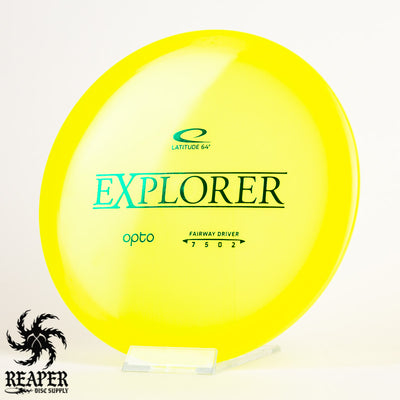 The Latitude 64 Opto Compass is an overstable fairway driver famous for its predictable flight and versatility.

L64's Opto plastic is a gummy, translucent, and flexible plastic that feels similar to Discmania's premium C-Line plastic. Personally, it is one of my favorite plastics to throw, and I have yet to find a durable plastic with as much grip as Opto.

The Opto Explorer is basically Latitude 64's version of a Teebird. This driver will give you a dead straight flight with moderate fade at the end when thrown with enough speed. Beginners will find this disc useful as an overstable driver for windy conditions, and more advanced players can throw a variety of shot shapes for various situations.

I mainly use the Explorer for dogleg right forehand shots under 300'. The rim is of average thickness and is comfortable when gripping it for sidearm shots. Throw it with a slight anhyzer, and this disc will fly straight for days.
Similar: Innova Champion Glow Teebird, Mint Discs Sublime Alpha, Discmania Active Magician. 
Latitude 64 Opto Explorer Flight Numbers:
Speed: 7
Glide: 5
Turn: 0
Fade: 2
Commonly used for: Controlled drives under 300'
Stability: Overstable
Specs
Diameter: 21.2 cm
Height: 1.7 cm
Rim Depth: 1.1 cm
Rim Thickness: 1.8 cm
Flexibility: 10.21
Max Weight: 176 gr