Discmania Active Magician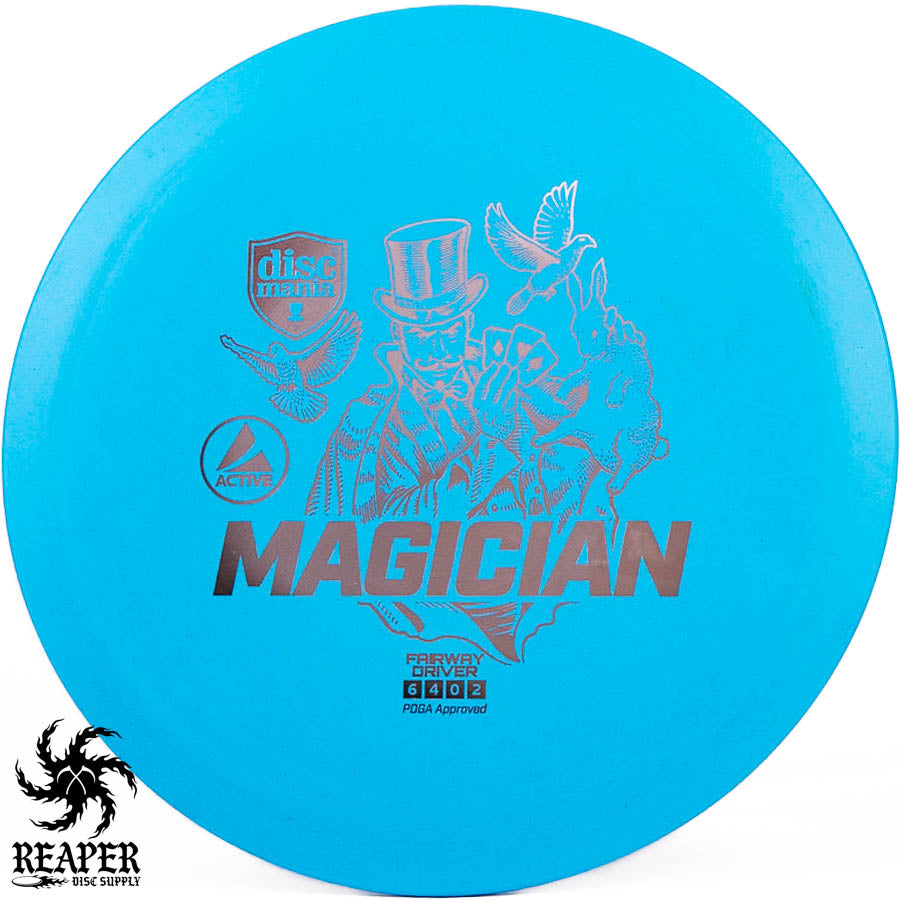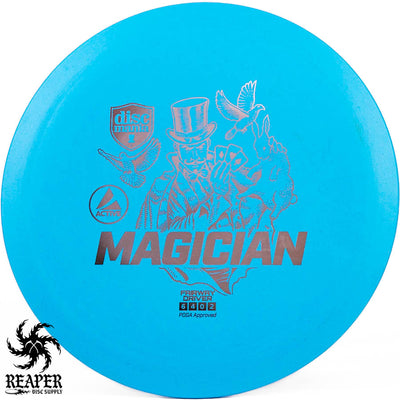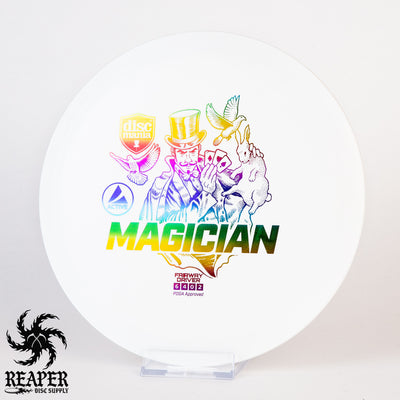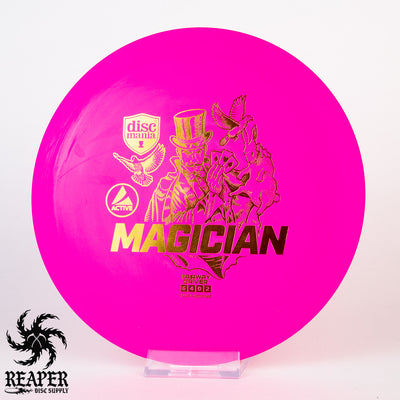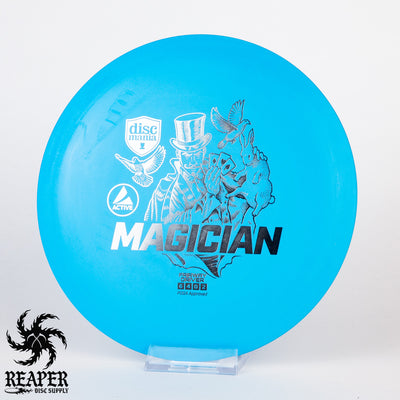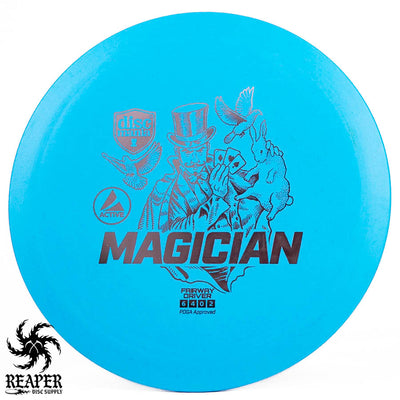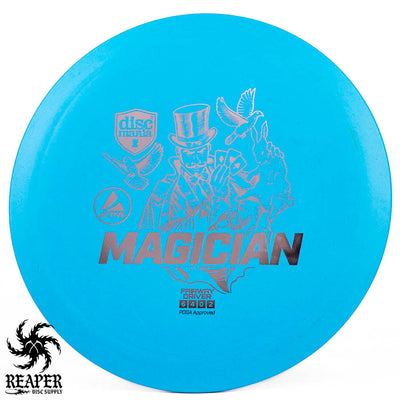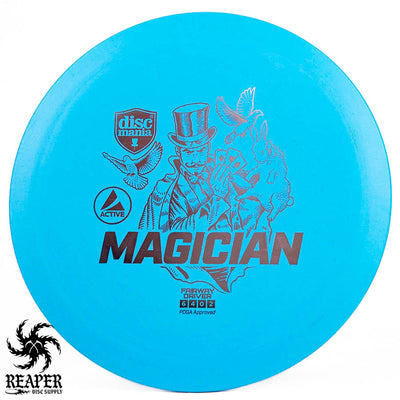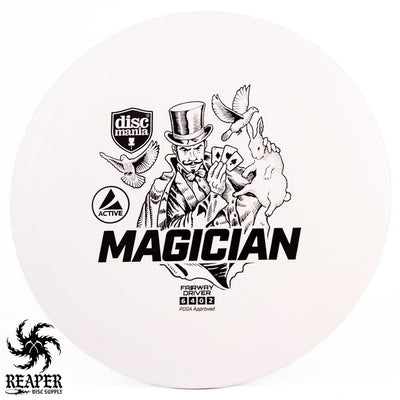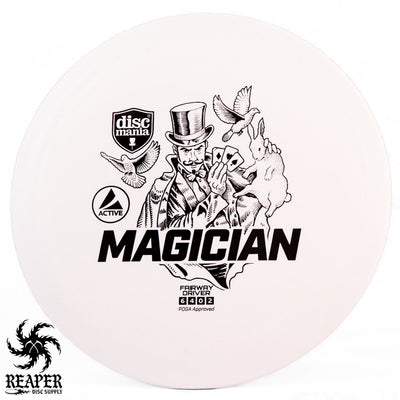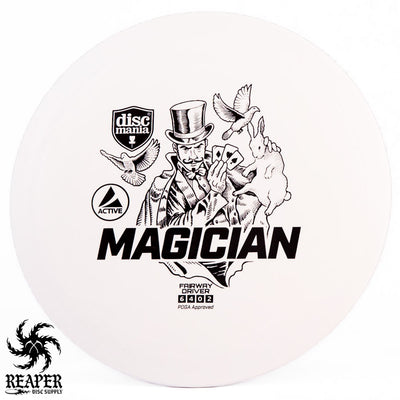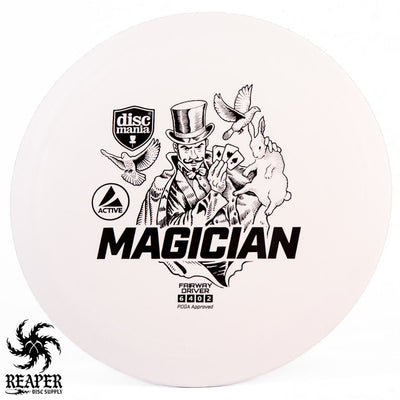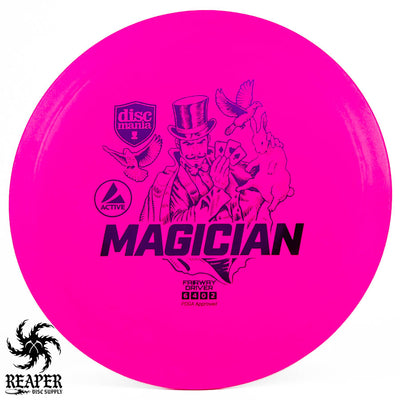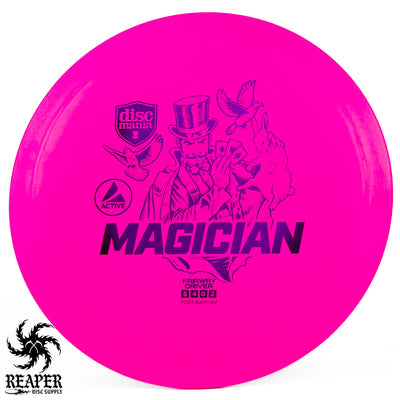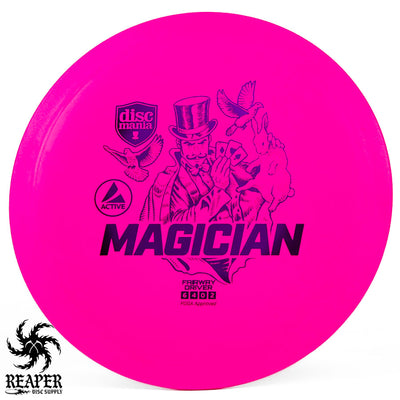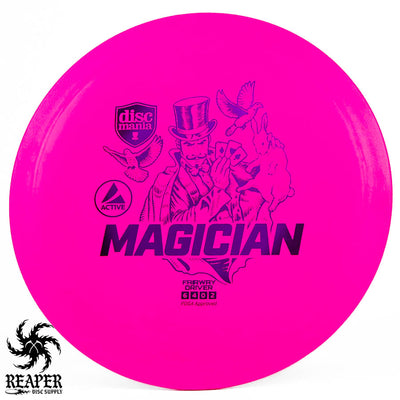 The Discmania Magician is an overstable fairway driver and part of Discmania's Active line.

With a straight flight, minimal turn, and a reliable end fade, the Magician is reliable for players of all skill levels. This disc has a speed rating of 6 and a predictable flight pattern that can withstand a decent amount of power. This disc flies like a slightly beat-in Innova Star Teebird.

It has a smaller rim, making it comfortable to handle and easy to throw. As a starter fairway disc, it's unique, because it feels more like a midrange than a fairway driver. It's somewhat domey, which will give it decent glide by nature. This is great if you're new to disc golf or have a slower speed arm but want a disc you can use in the wind.

Do note: all discs from the Discmania Active line will come in the 165-170 gram weight range. We also have the Discmania Active Premium Magician.
Discmania Active Magician Flight Numbers:
Speed: 6
Glide: 4
Turn: 0
Fade: 2
Commonly used for: Reliable fairway drives
Stability: Overstable
Specs:
Diameter: 21.2 cm
Height: 1.8 cm
Rim Width: 1.6 cm
Rim Depth: 1.3 cm
Max Weight: 176 g