Innova Champion Glow Whale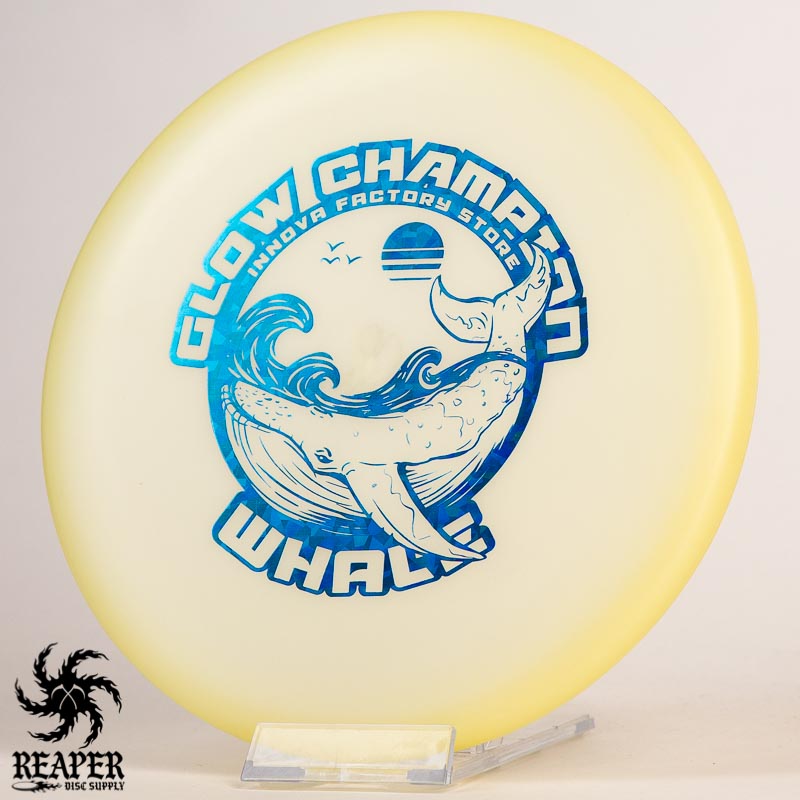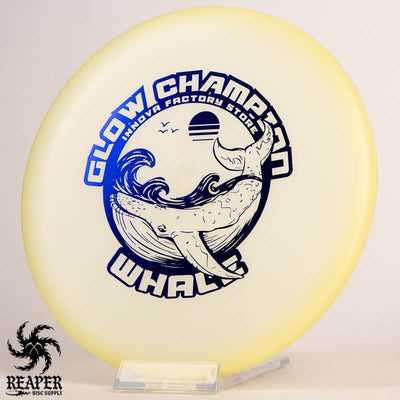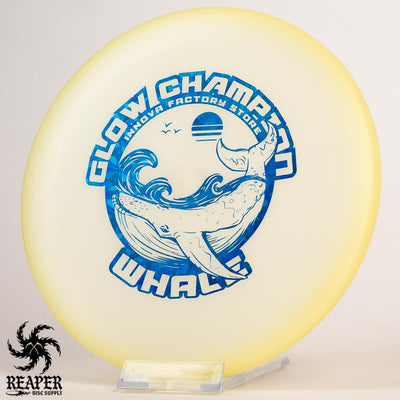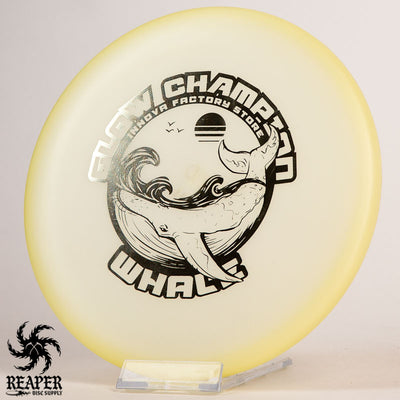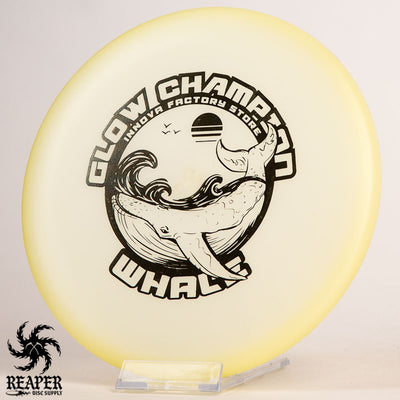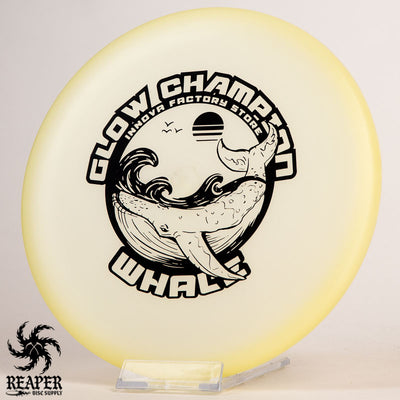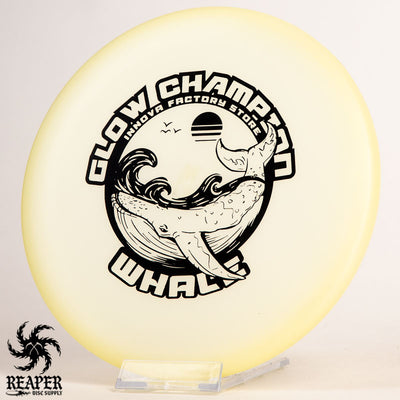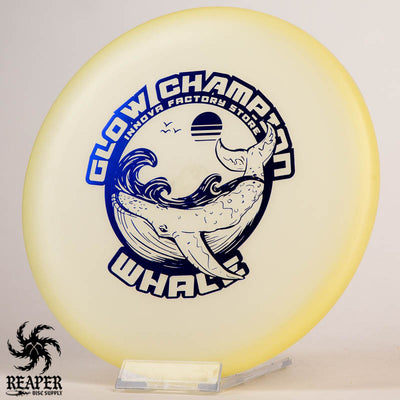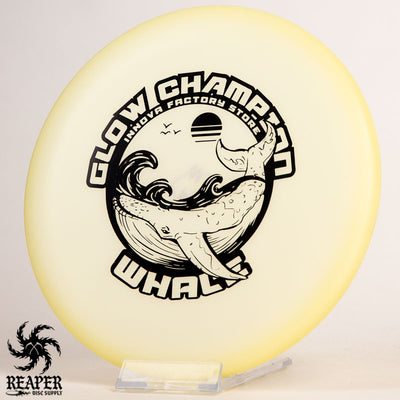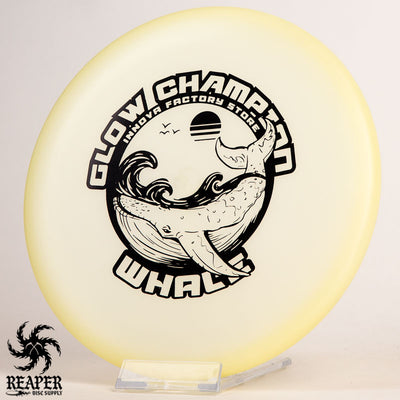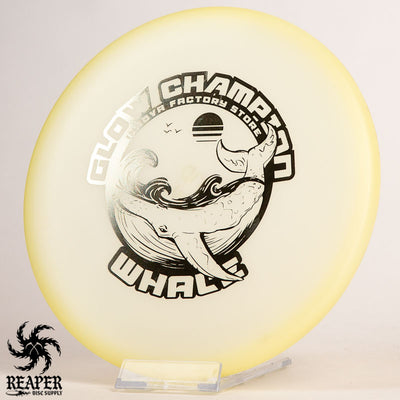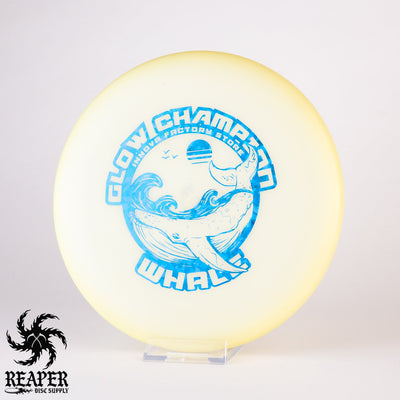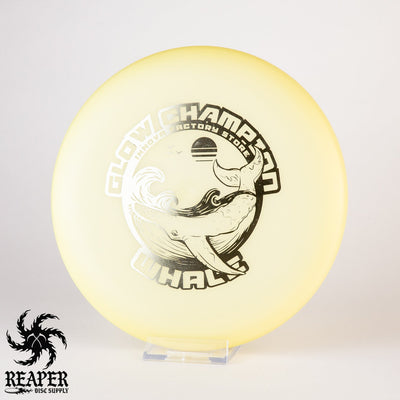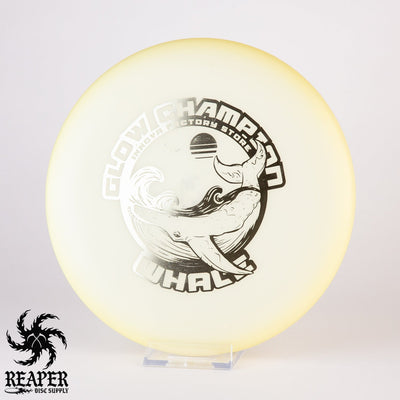 The Innova Champion Glow Whale is a stable disc golf putt & approach disc that glows in the dark. 
This reliable, stable putter can carry any line you put it on. Great for putting, upshots, or short drives off the tee. The versatility of the Whale makes it excellent for approach shots, especially for forehand dominant players. It fits remarkably comfortably when gripping for sidearm shots and the Champion Glow plastic is effortless to grip and holds up well to damage.
The Glow Whale is ideal for beginners due to its wide range of uses. You can putt with it, approach with it, and drive with it. So if you are a new player looking for an all-in-one putter that glows in the dark then give the Innova Champion Glow Whale a shot!
More glow putters: Axiom Eclipse 2.0 Glow Envy, Discmania Active Premium Glow Shogun, Discraft Z Glo Banger GT, Axiom Eclipse 2.0 Glow Proxy, Thought Space Athletics Glow Praxis, 
Innova Champion Glow Whale Flight Numbers
Speed

: 2

Glide

: 3

Turn

: 0

Fade

: 1
Commonly used for: Putt & approach
Stability: Stable
Experience: Any
Rim: Beaded
Dimensions & Specs
Height

: 2 cm

Rim Depth

: 1.5 cm

Rim Thickness

: 1 cm

Diameter

: 21.1 cm

Flexibility

: 8.5 kg

Max Weight:

 175.1 gr