Discraft ESP Force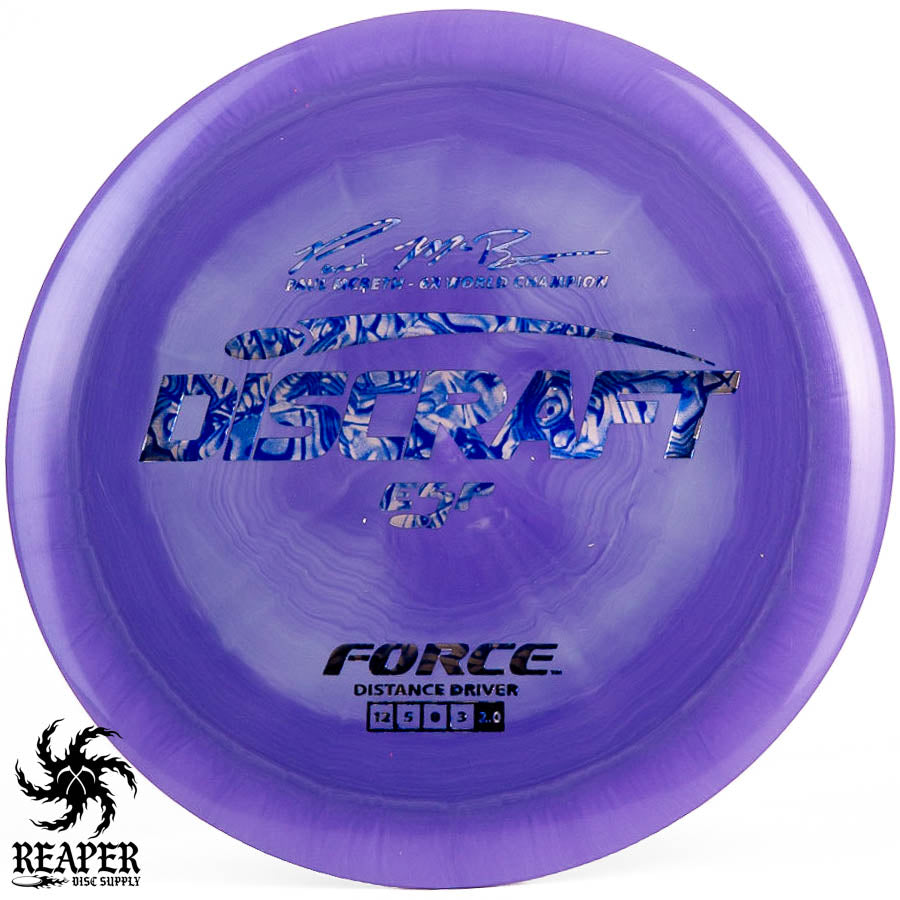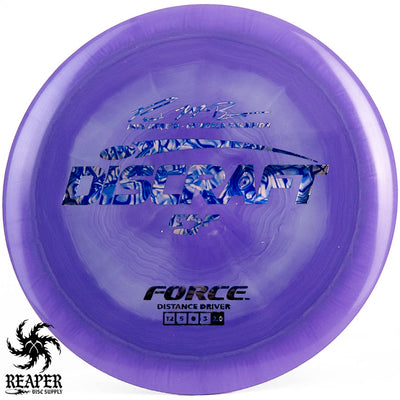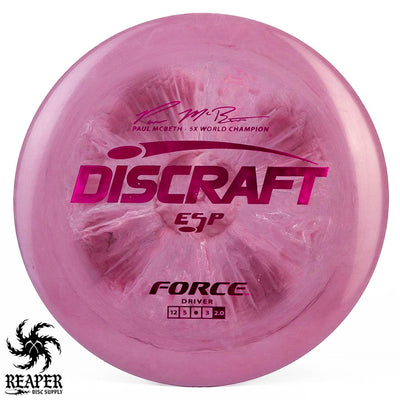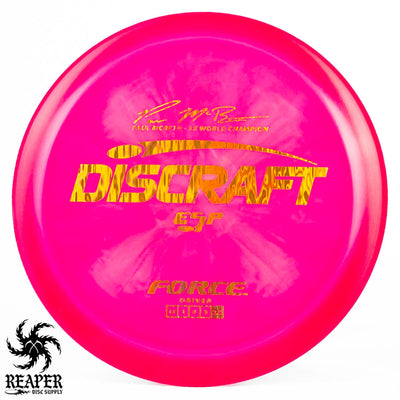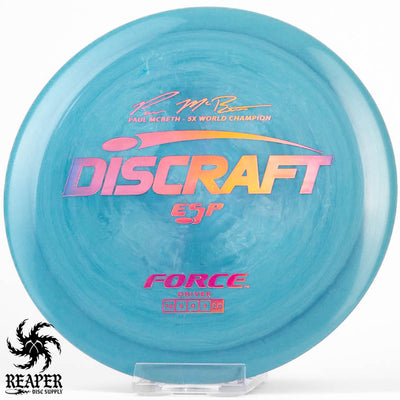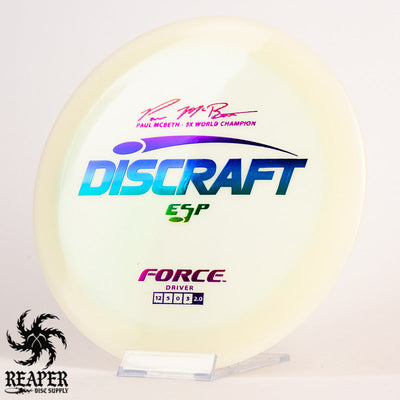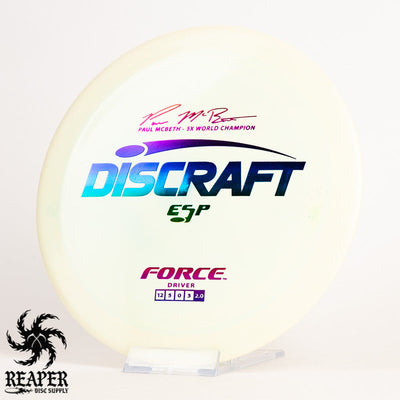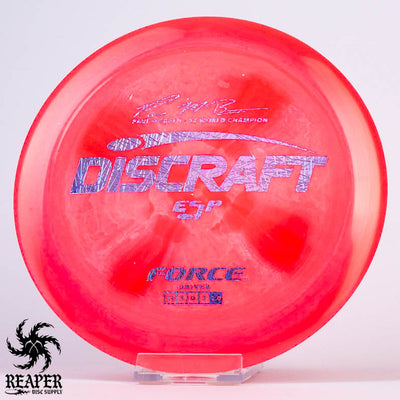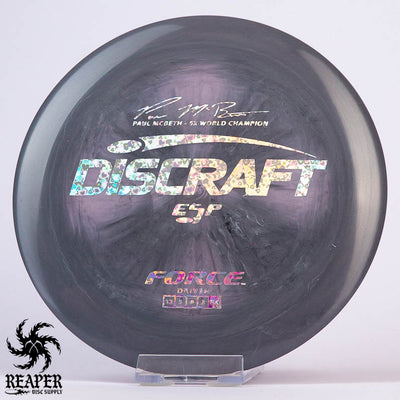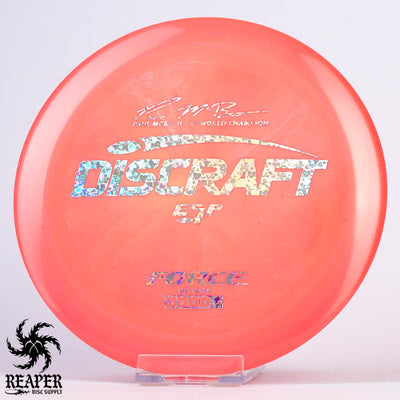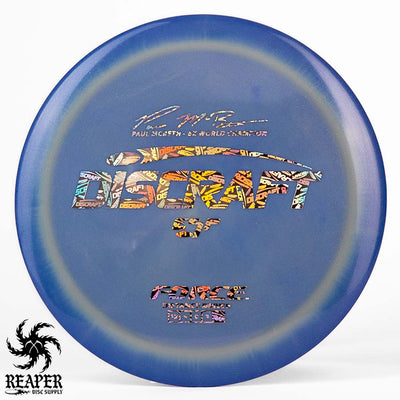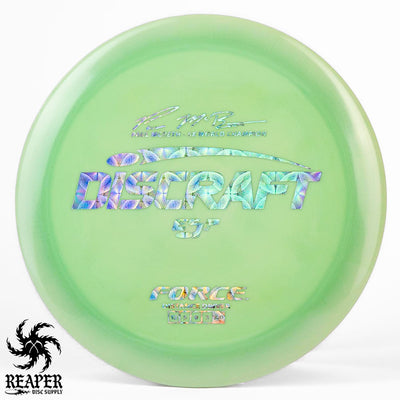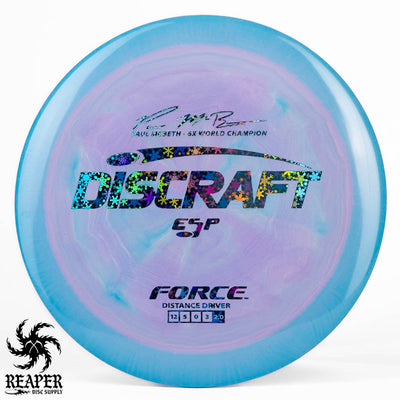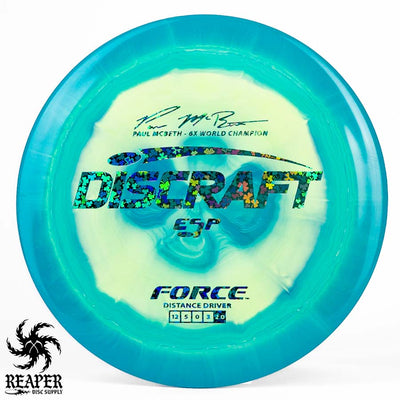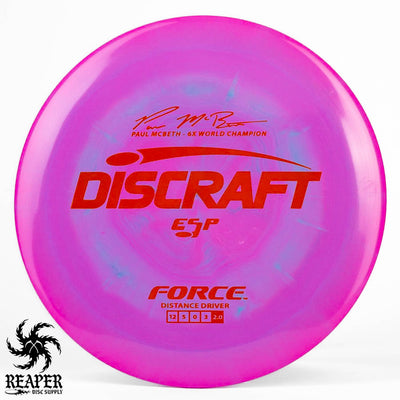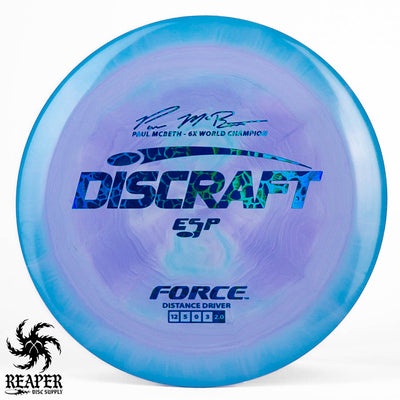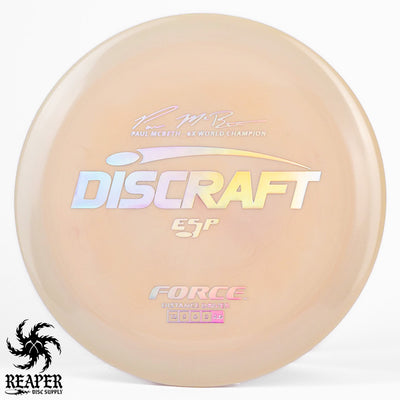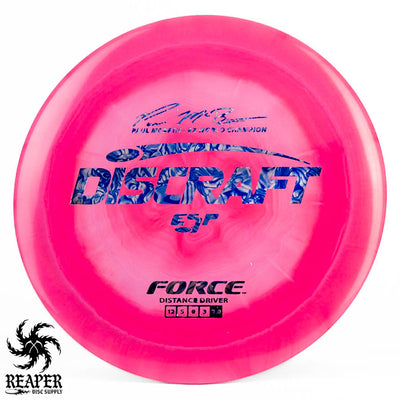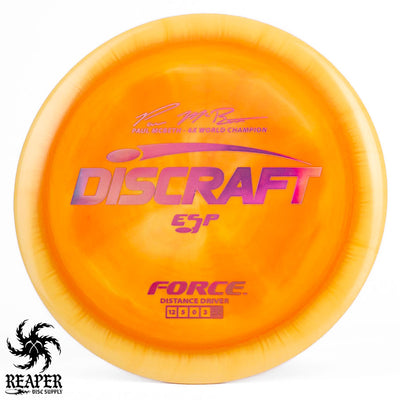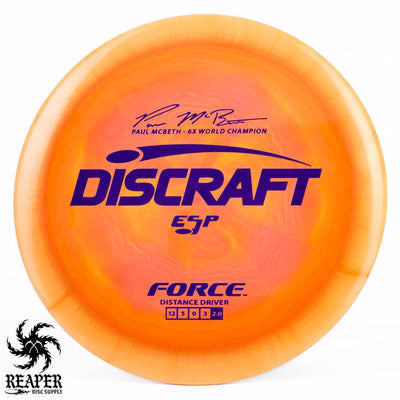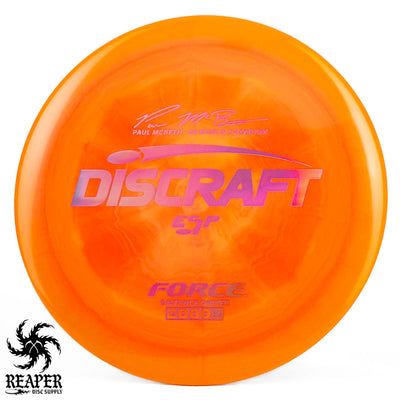 The Discraft ESP Force is a high-speed very overstable distance driver that performs reliably in any weather on the disc golf course.
The Force ESP is an exceedingly overstable high-speed disc golf distance driver that is recommended for intermediate and advanced players. Beginners will find this disc difficult to throw due to the arm speed required to get an accurate flight. Ideal for gusty conditions and any distance drives that require a hard hyzer line.
When thrown with enough speed and a decent amount of anhyzer the Force can be great for long-distance s-shaped drives that you know won't turn over on you. If you need an overstable disc that isn't affected by the wind; the Discraft Force ESP is a great solution!
You may also like: MVP Neutron Phase, Prodigy D1 400, Halo Star Destroyer, Innova Star PD, Innova Star Invictus, MVP Neutron Dimension
Discraft ESP Force Flight Numbers
Speed

: 12

Glide

: 5

Turn

: 0

Fade

: 3
Commonly used for: Overstable distance driver
Stability: Overstable
Experience: Advanced
Dimensions & Specs
Height

: 1.7 cm

Rim Depth

: 1.2 cm

Rim Thickness

: 2.3 cm

Diameter

: 21.1 cm

Flexibility

: 11.79 kg

Max Weight:

 175.1 gr