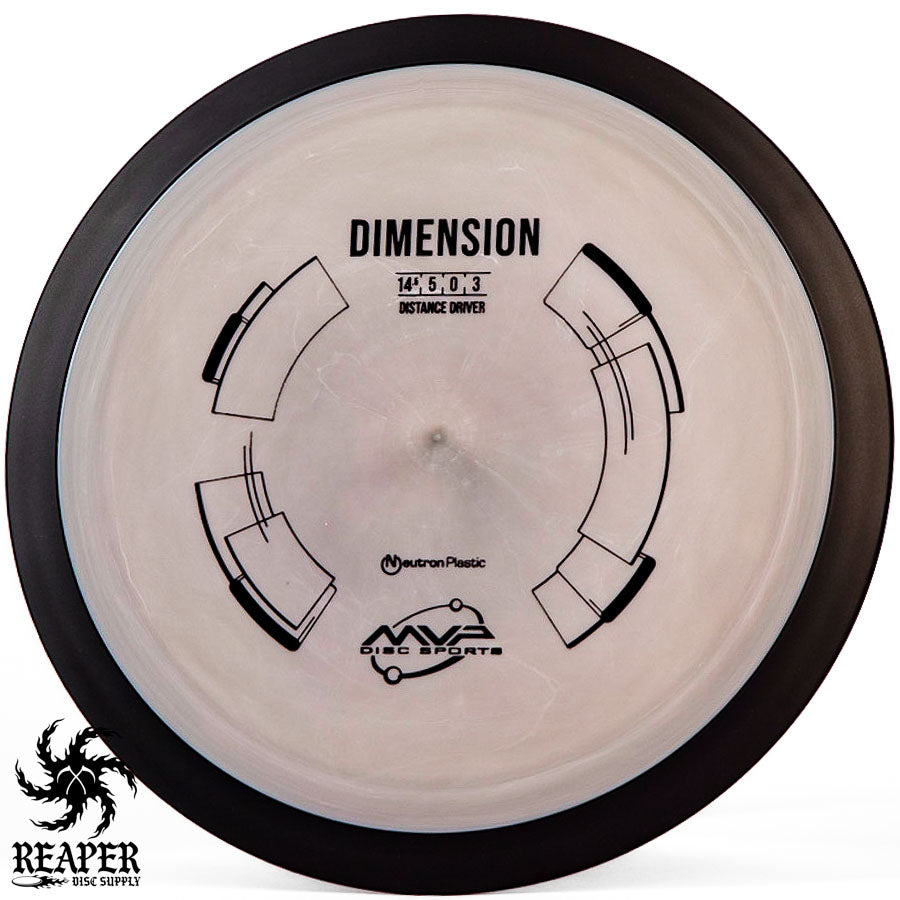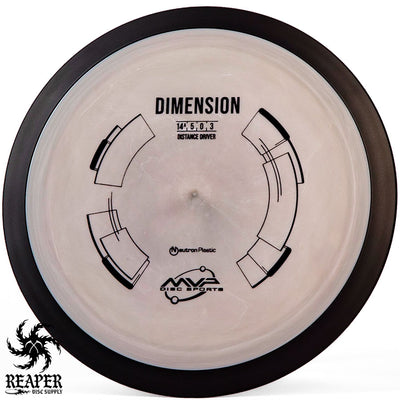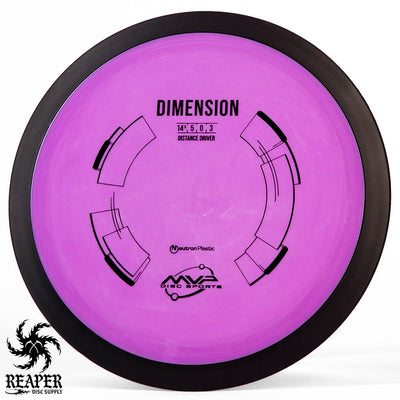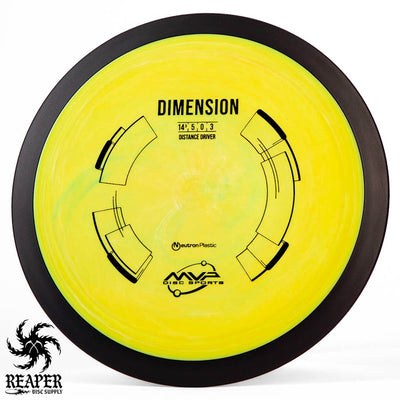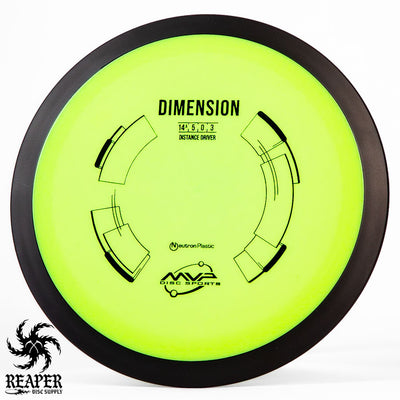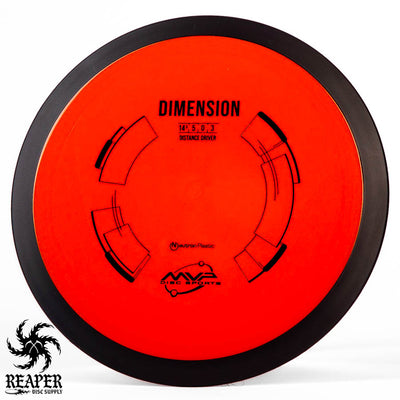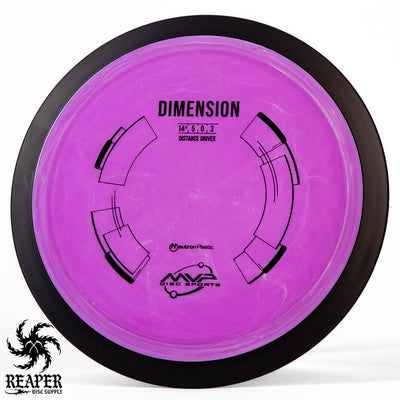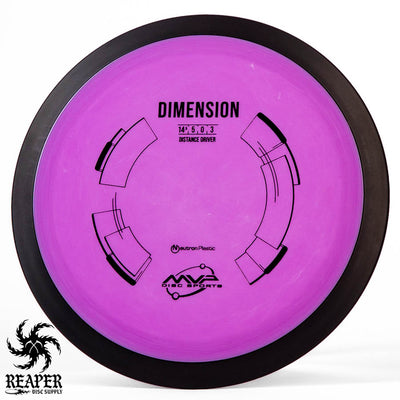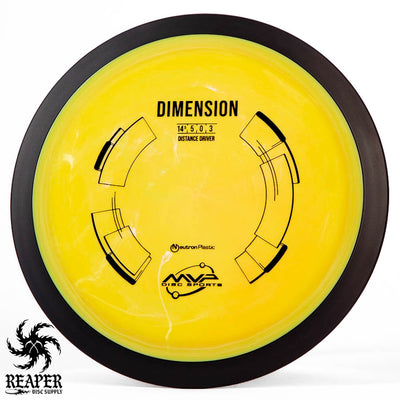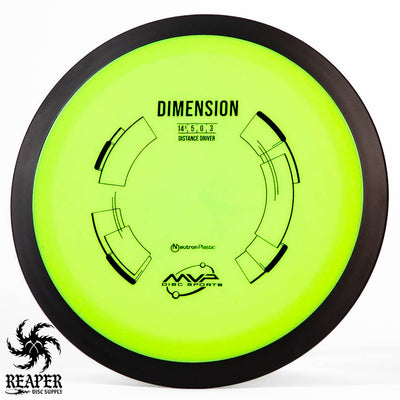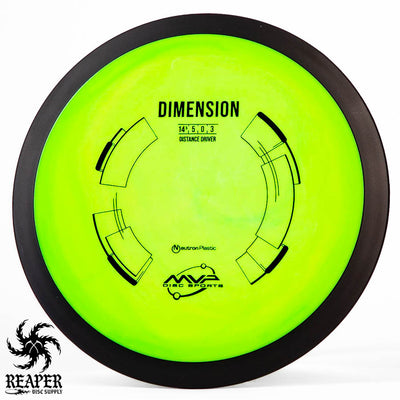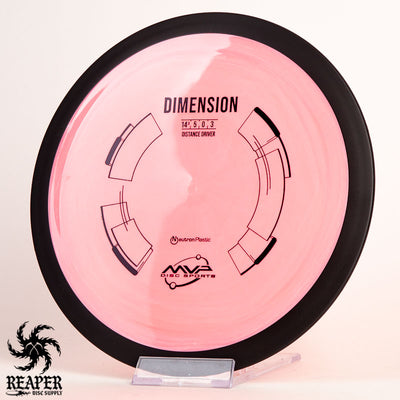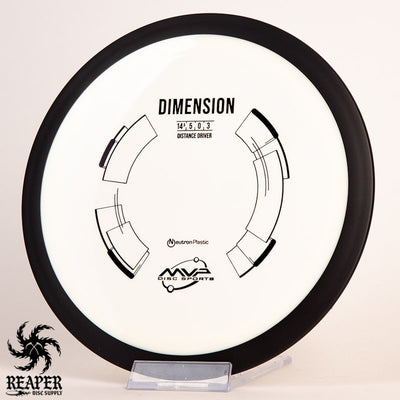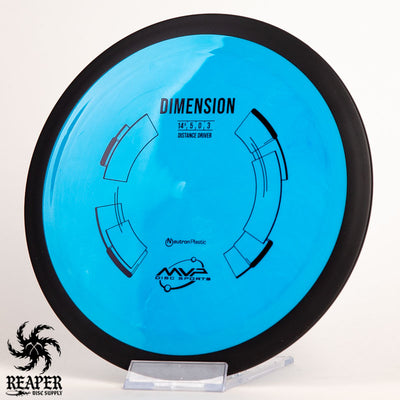 The MVP Neutron Dimension is a high-speed overstable disc golf distance driver made with premium quality plastic. 
The Neutron Dimension is not a beginner-friendly disc. With a speed rating of 14.5 it takes a massive amount of arm speed to get this overstable disc to fly. This driver is ideal for experienced players looking for a predictable driver that will perform the same regardless of wind conditions. 
When thrown with enough speed the MVP Dimension will fly straight for a long distance before a forward fade at the end of its flight. A great addition to any advanced player's bag.
Similar discs: Prodigy Reverb 400, MVP Proton Octane (less stable), and Axiom Neutron Delirium.
MVP Neutron Dimension Flight Numbers
Speed

: 14.5

Glide

: 5

Turn

: 0

Fade

: 3
Commonly used for: Predictible distance 
Stability: Overstable
Experience: Advanced
Dimensions & Specs
Height

: 1.8 cm

Rim Depth

: 1.2 cm

Rim Thickness

: 2.5 cm

Diameter

: 21 cm

Flexibility

: 11.68 kg

Max Weight:

 174.3 gr