Innova Star Invictus (Ricky Wysocki Signature)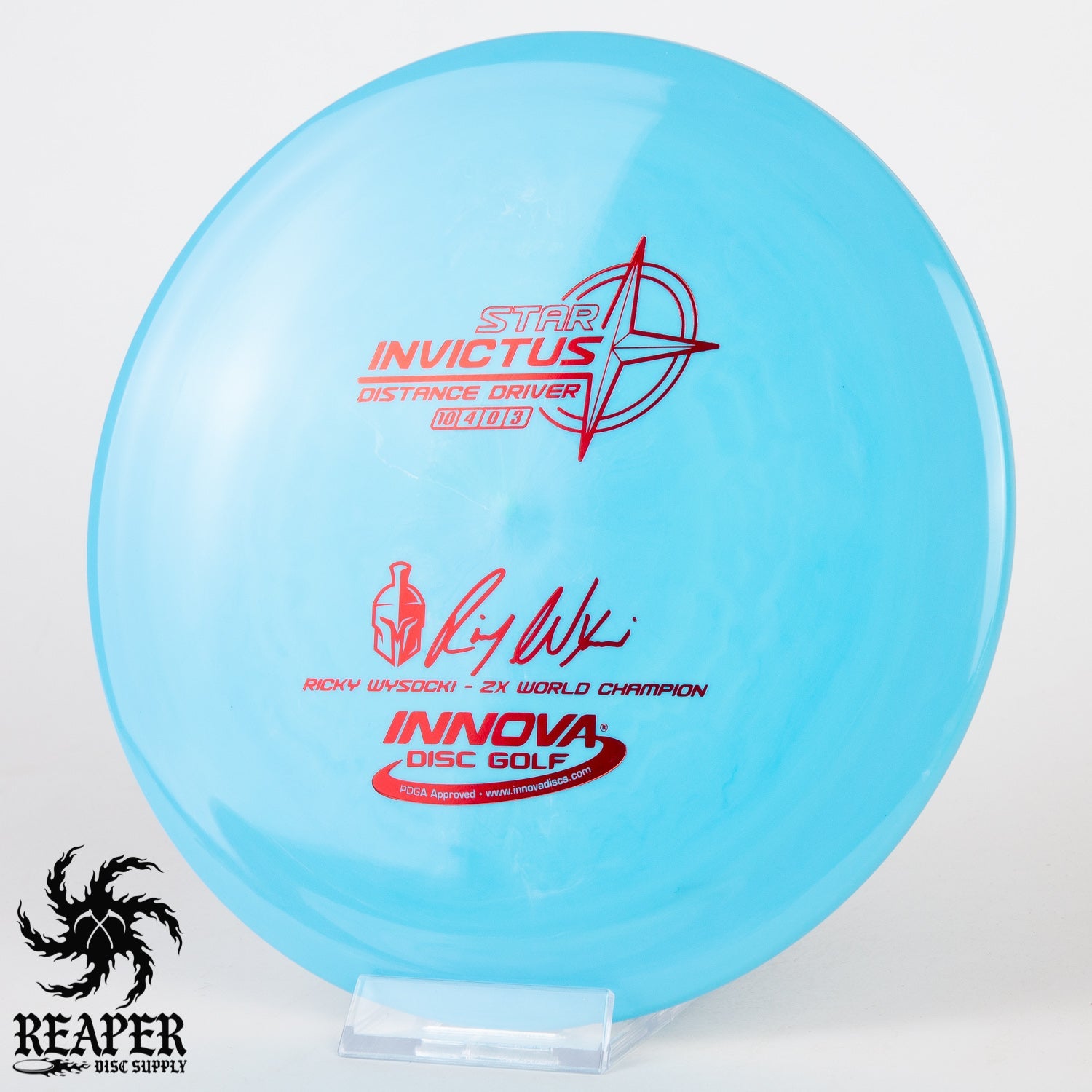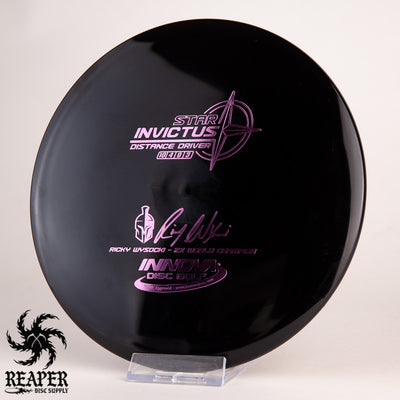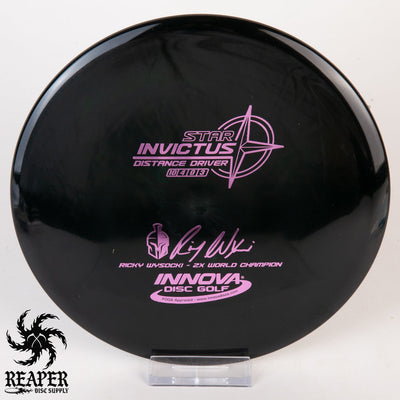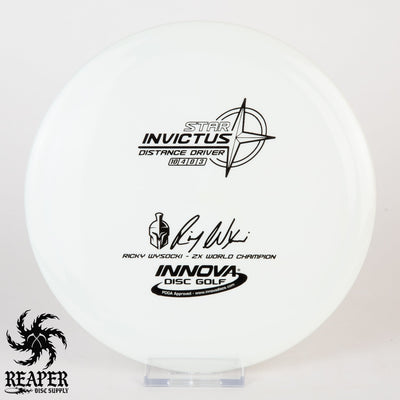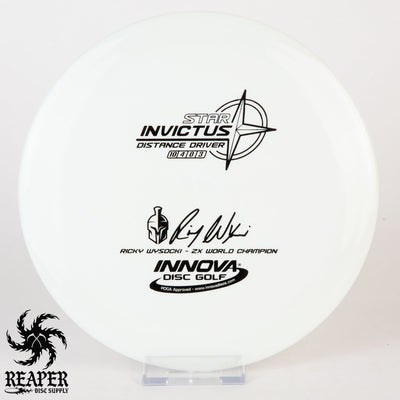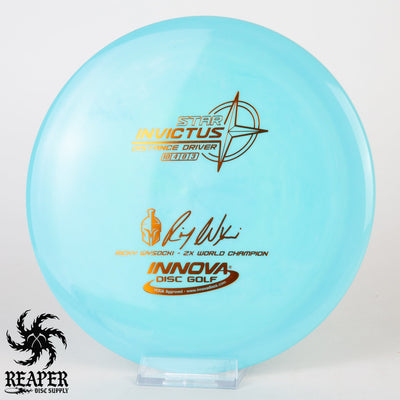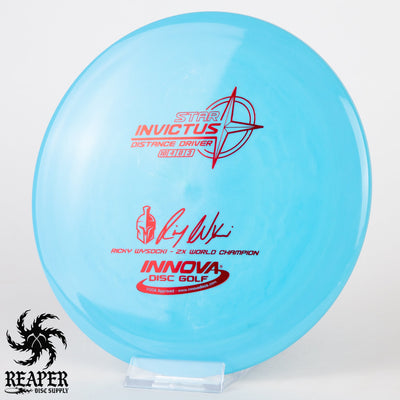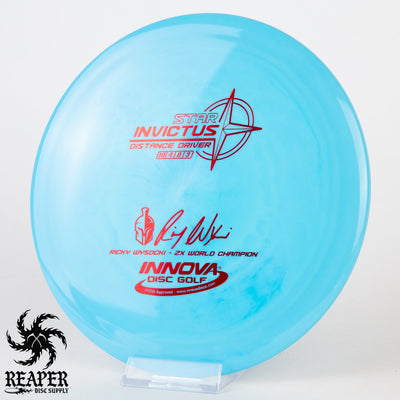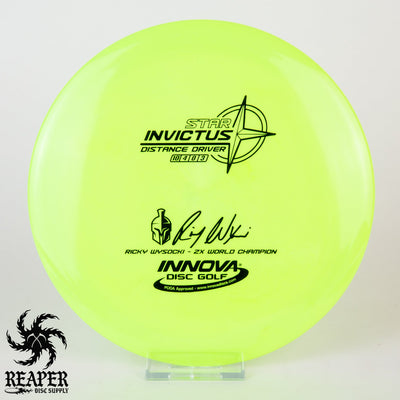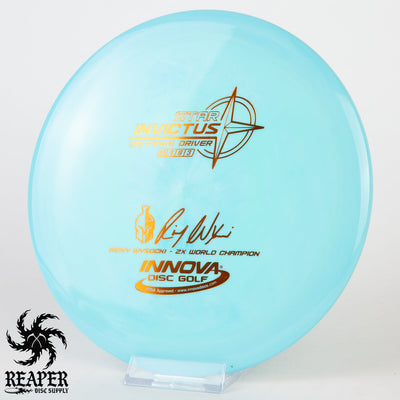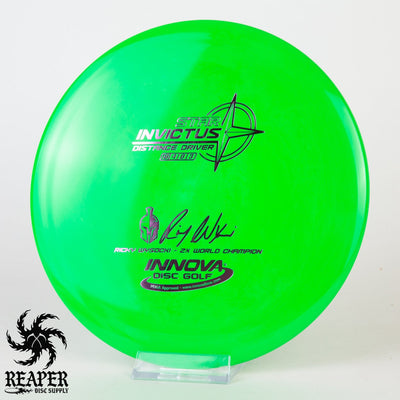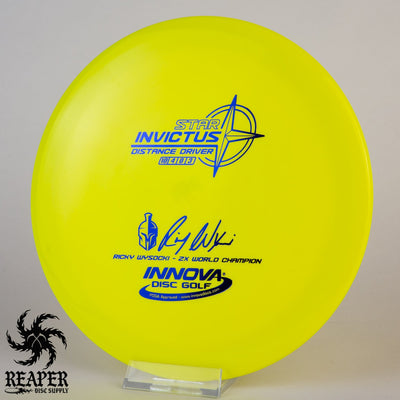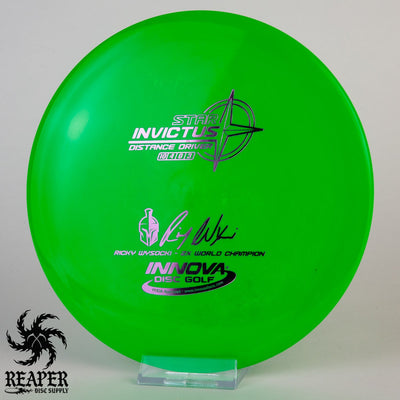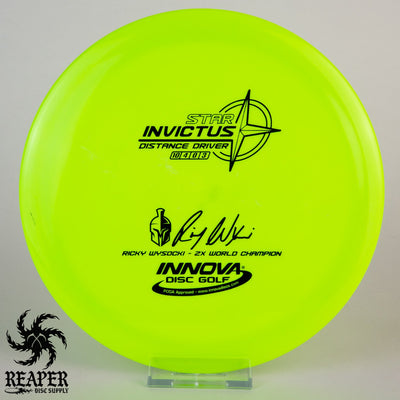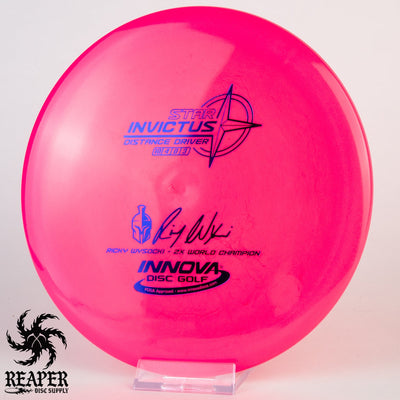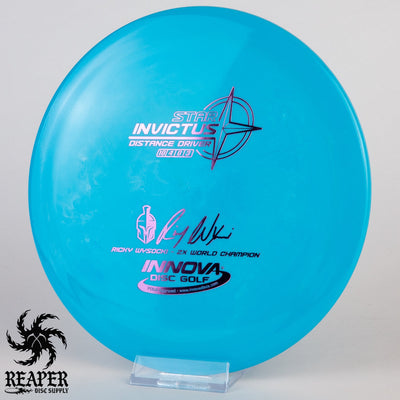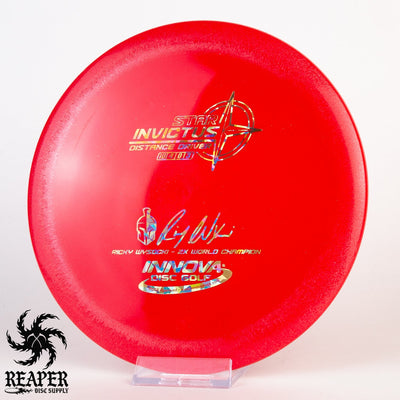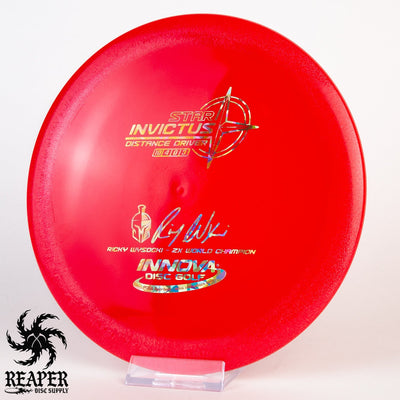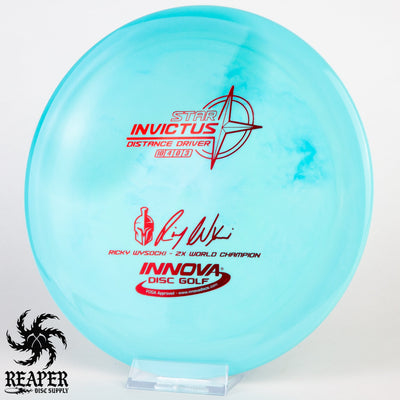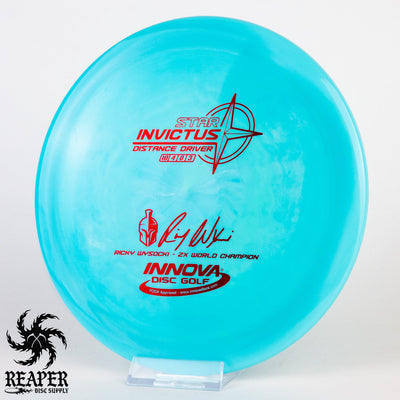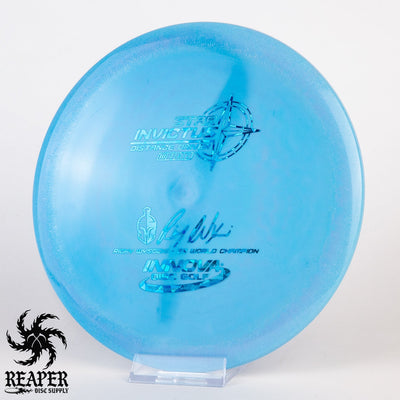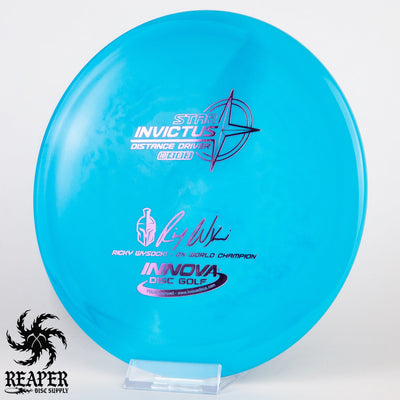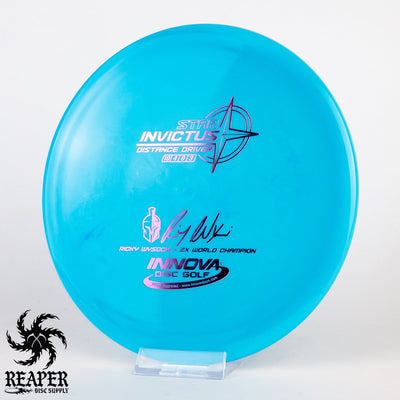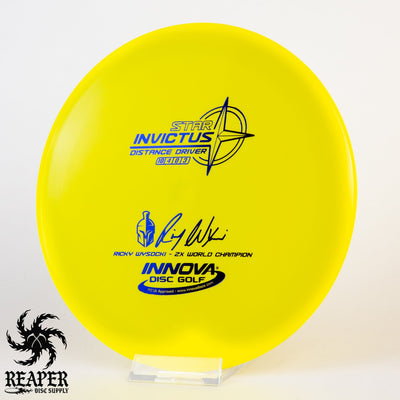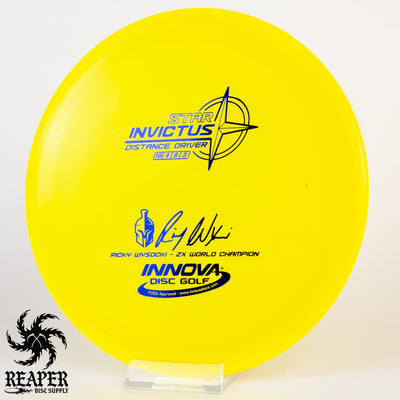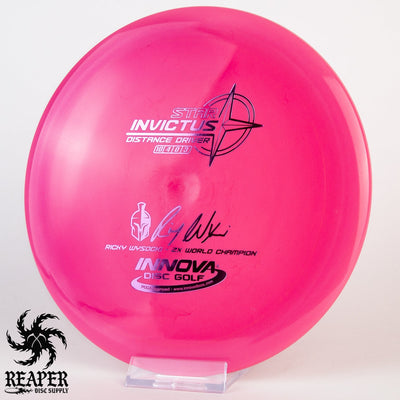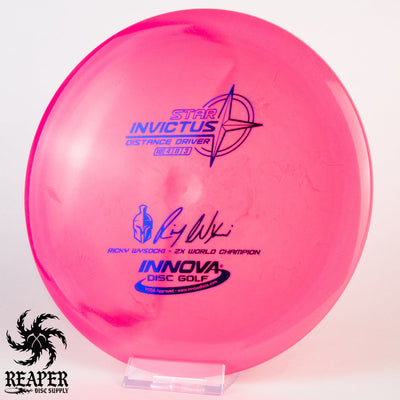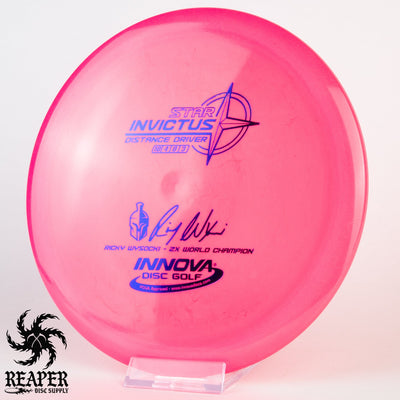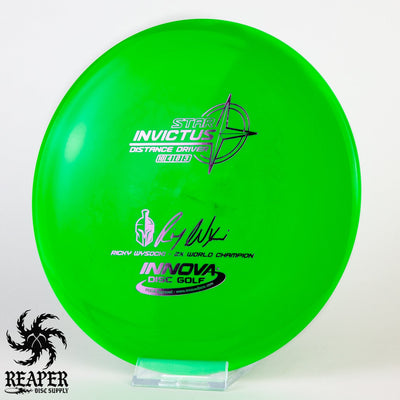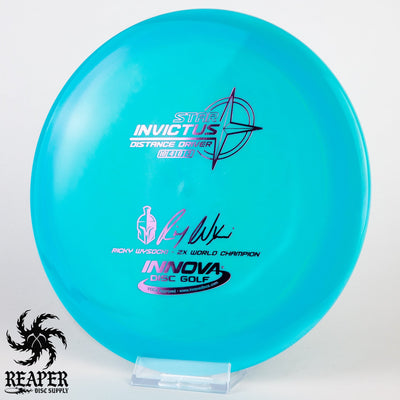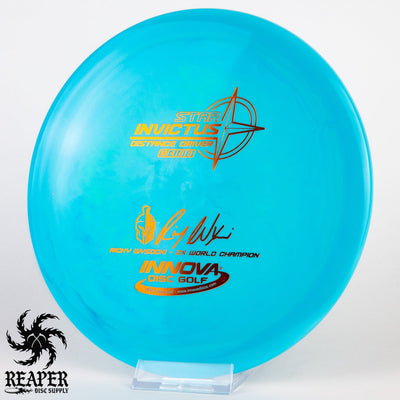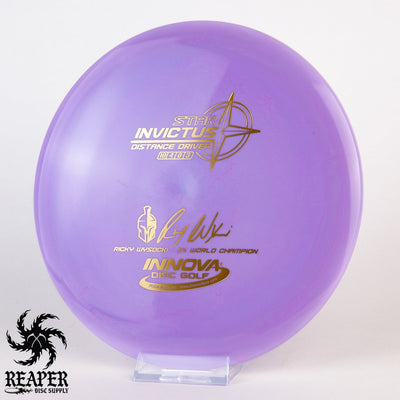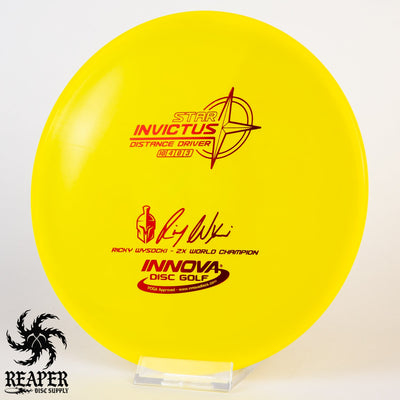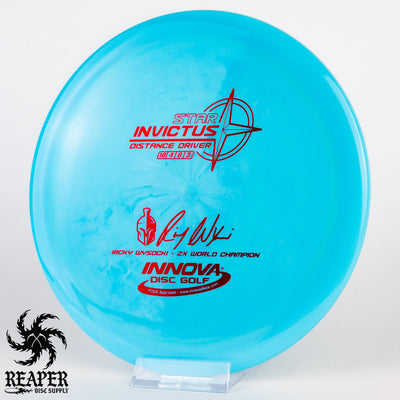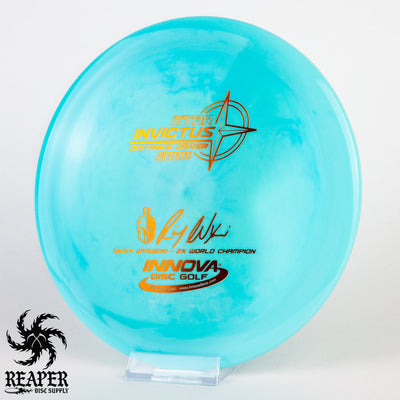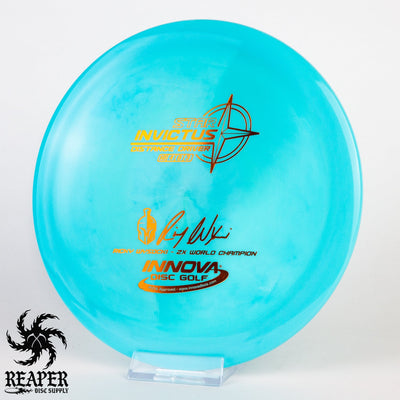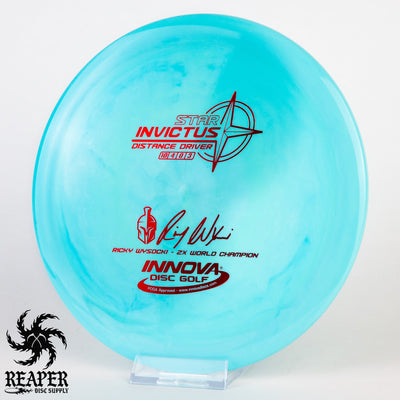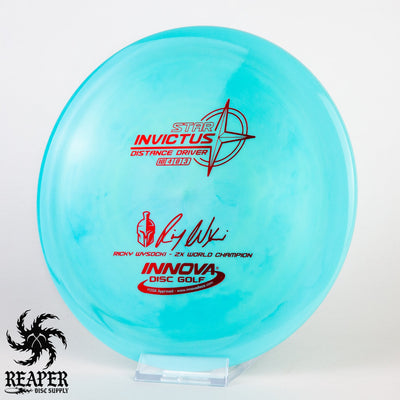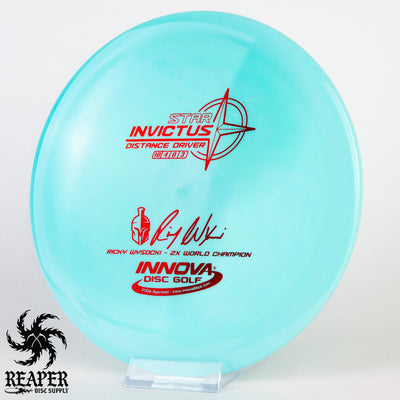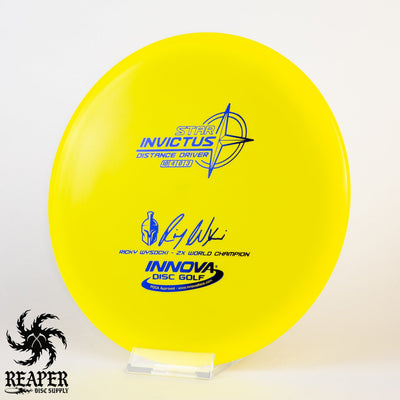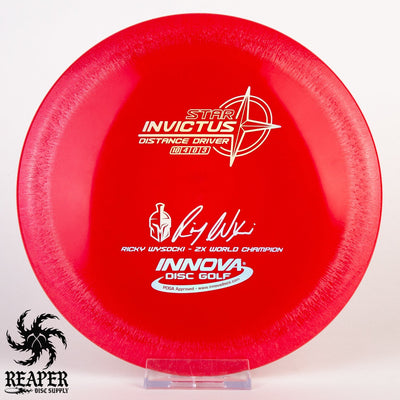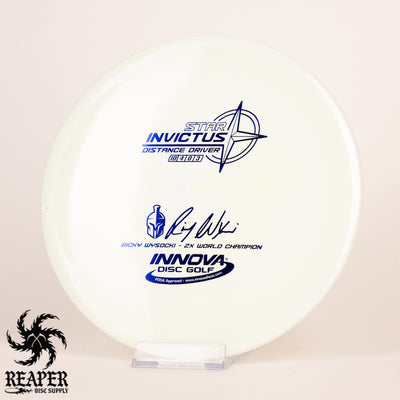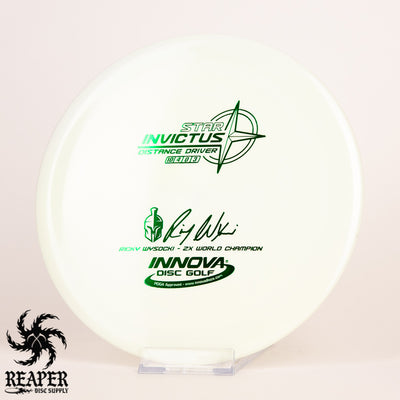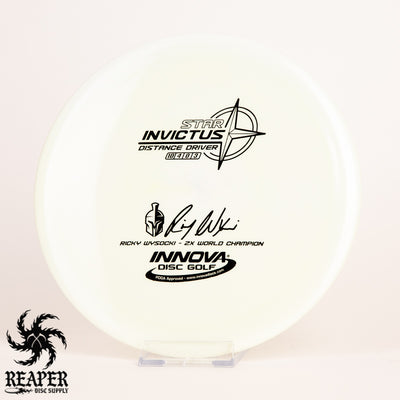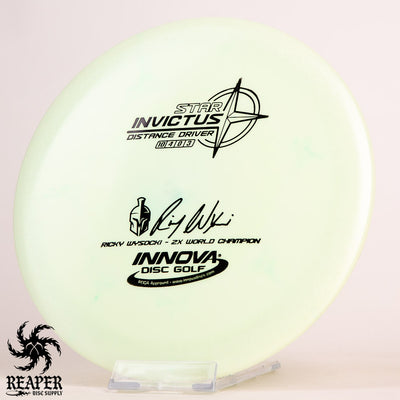 The Innova Star Invictus is a very overstable distance driver that is ready for any weather conditions. This driver is excellent in Star plastic which offers the durability a distance driver needs without sacrificing grippiness.
Star Invictus Review
The Innova Invictus is kind of like the big brother to the Firebird; a little bit more speed & glide and slightly less fade. This disc is not for beginners. It requires a ton of arm speed to generate enough power to get significant distance and is extremely overstable.
Shop more Innova Invictus here.
If you are playing in windy weather, the Invictus is one of the best overstable distance drivers you can have in your bag. This bad boy is barely affected by the wind and is incredibly reliable in any situation you find yourself in.
Not only is the Invictus a great backhand ripper but it is the perfect disc for forehand drives as well. You can huck this driver as hard as you want without having to worry about it flipping over on you.
If you are an experienced player who needs a reliable overstable disc golf distance driver give the Star Invictus a try! Or if you want more overstable discs try the Metal Flake Max or MVP Neutron Phase. You can find our entire catalog of Innova discs here.
Innova Star Invictus Flight Numbers:
Speed: 10
Glide: 4
Turn: 0
Fade: 3
Commonly Used For: Hard-fading drives
Stability: Very overstable
Invictus Dimensions:
Height: 1.5 cm
Diameter: 21.2 cm
Rim Depth: 1.2 cm
Rim Thickness: 2.1 cm
Flexibility: 11.59 kg