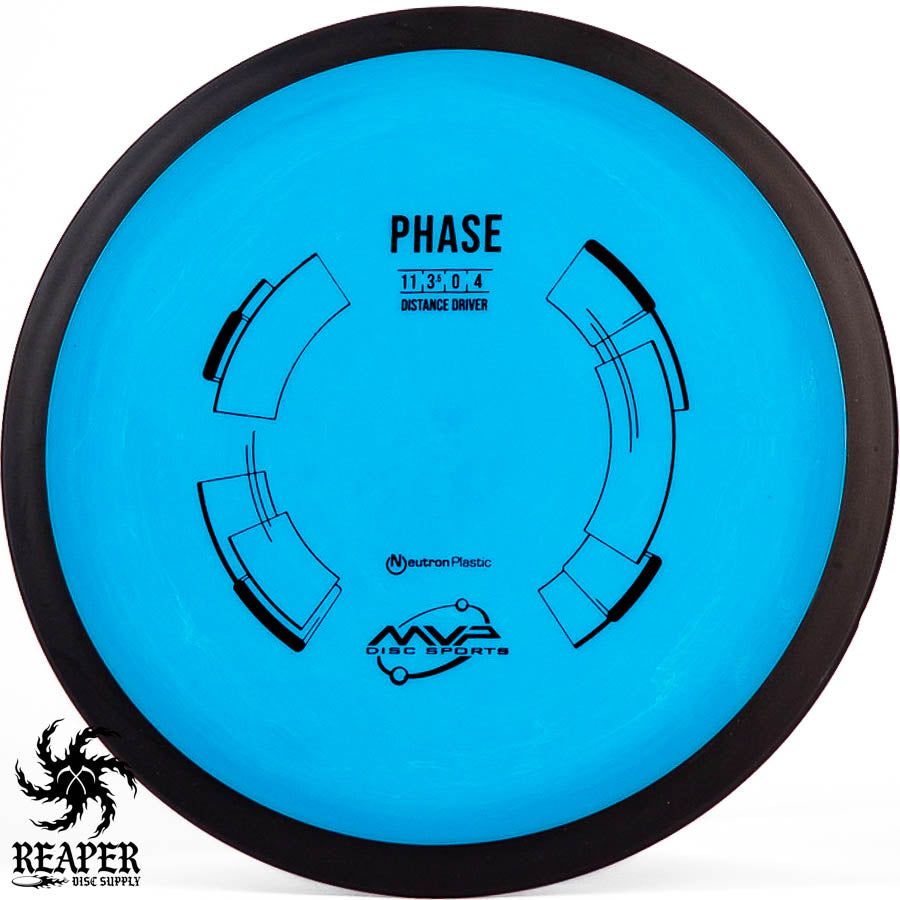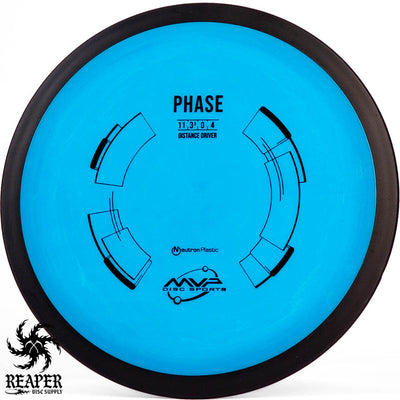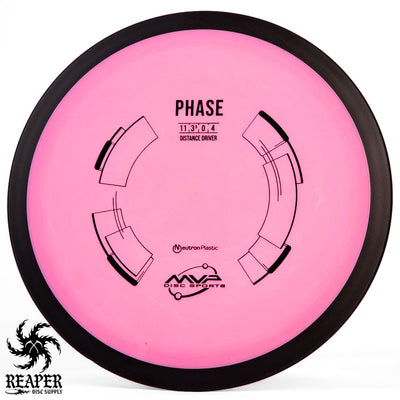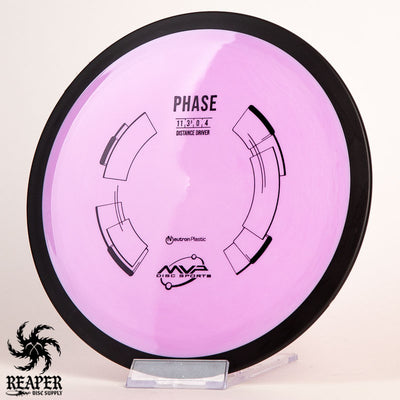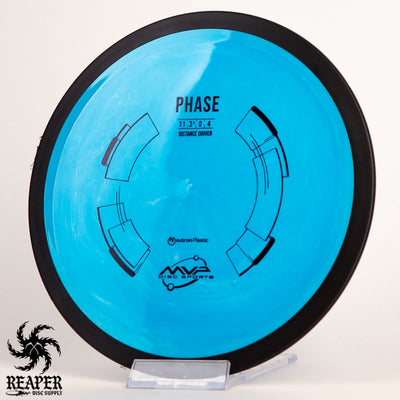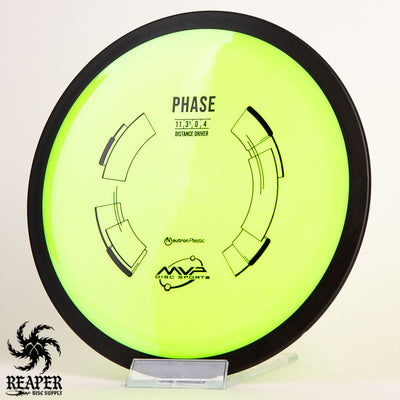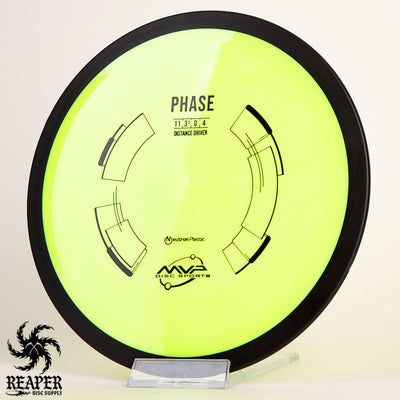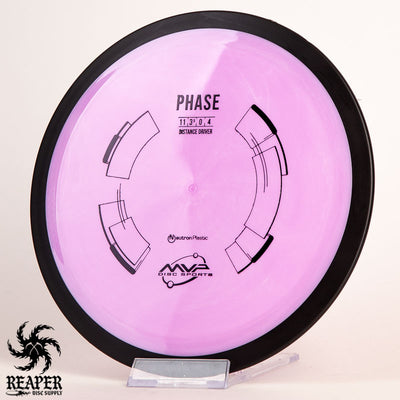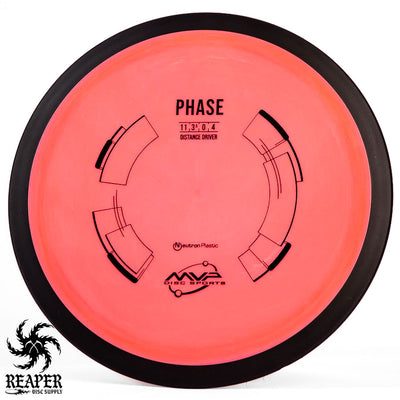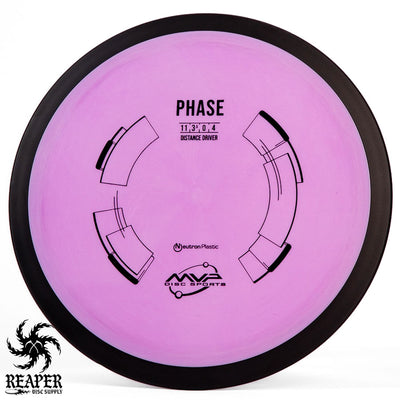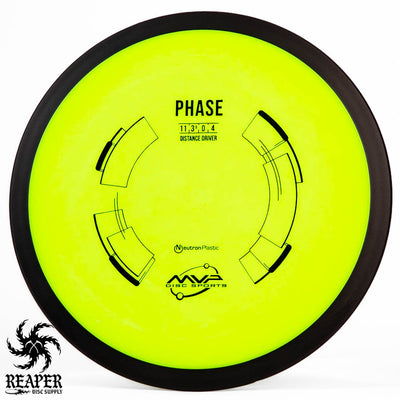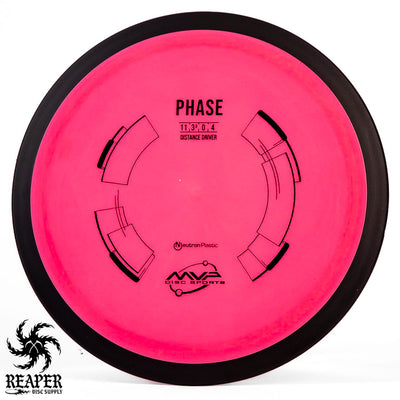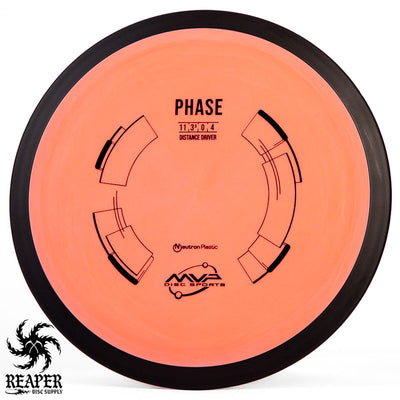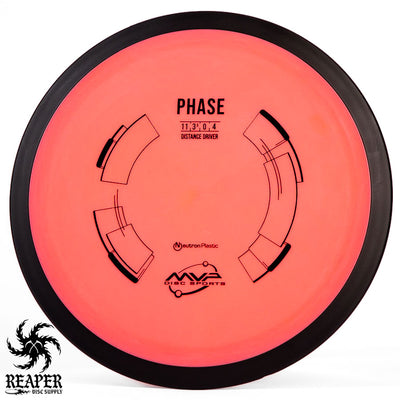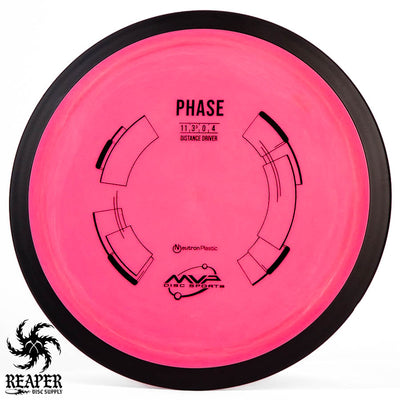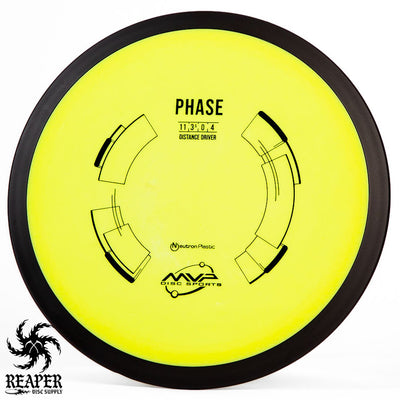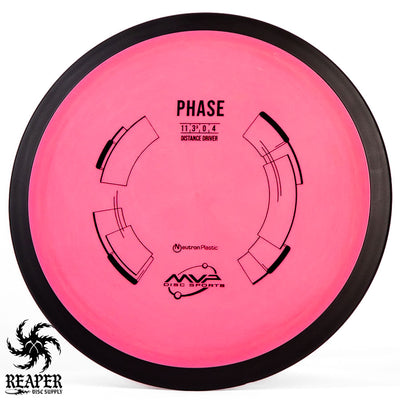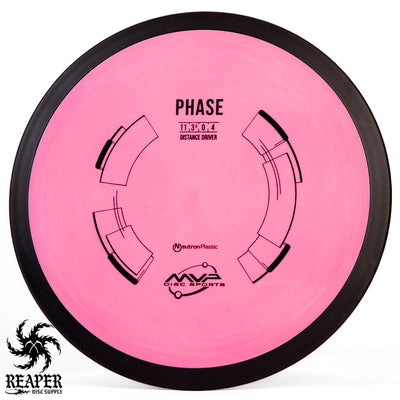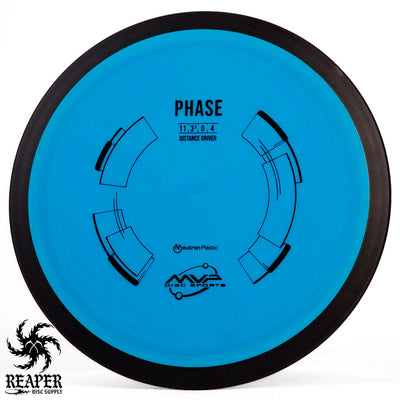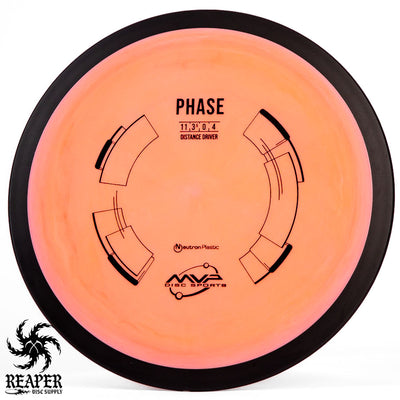 The MVP Neutron Phase is a low-glide overstable disc golf distance driver great for advanced players.
The Neutron Phase is one of the most overstable drivers I have ever thrown. The flat profile and low fade make it ideal for predictable hard-fading drives over 250 feet. Even when thrown on extreme anhyzer this disc will quickly turn over and start fading as its speed starts to slow down.
If you need an overstable distance driver that wants to start fading and sits down immediately after being thrown then give the MVP Neutron Phase a chance in your bag.
Similar overstable distance drivers: Innova Metal Flake Max, Innova Star XCaliber, Innova Star PD Phantom Sword, Innova Star Invictus.
MVP Neutron Phase Flight Numbers
Speed

: 11

Glide

: 3.5

Turn

: 0

Fade

: 4
Commonly used for: Utility drives
Stability: Very overstable
Experience: Advanced
Dimensions & Specs
Height

: 1.4 cm

Rim Depth

: 1.1 cm

Rim Thickness

: 2.2 cm

Diameter

: 21.1 cm

Flexibility

: 11.25 kg

Max Weight:

 175.1 gr