Discmania Neo Splice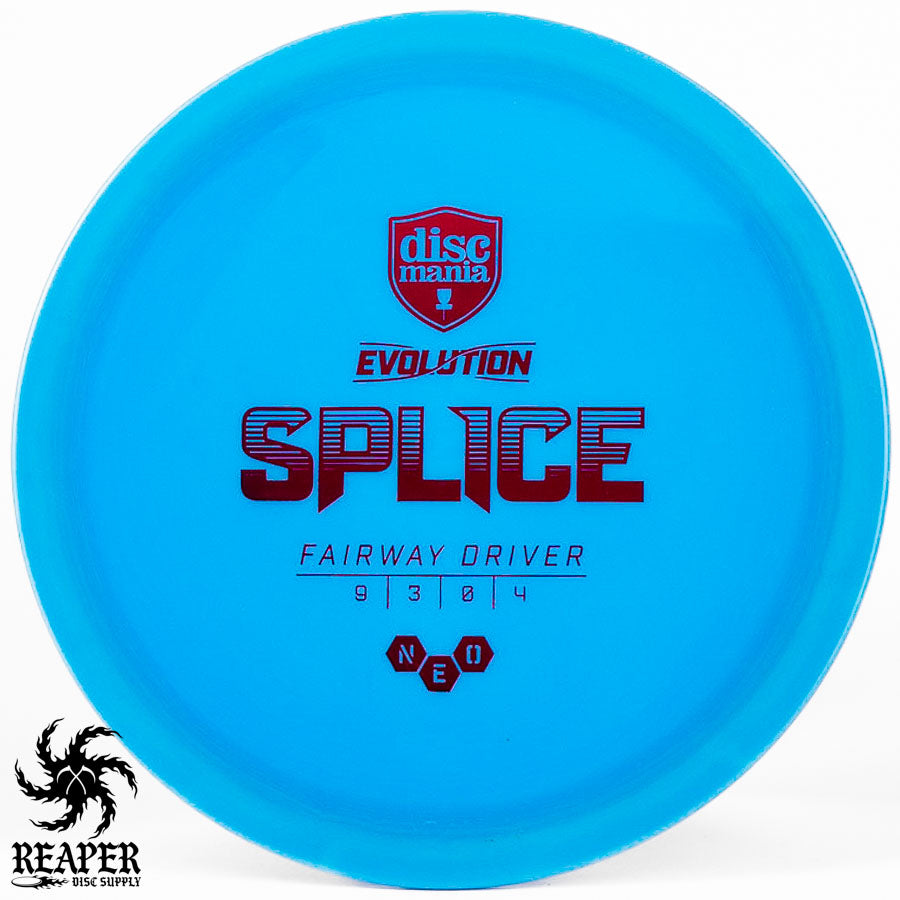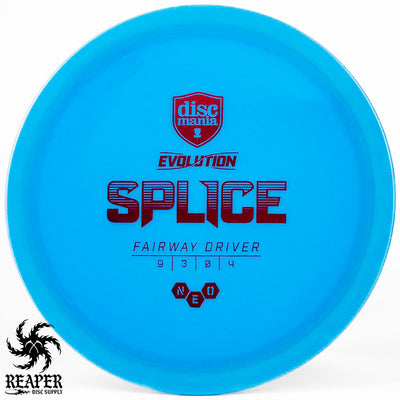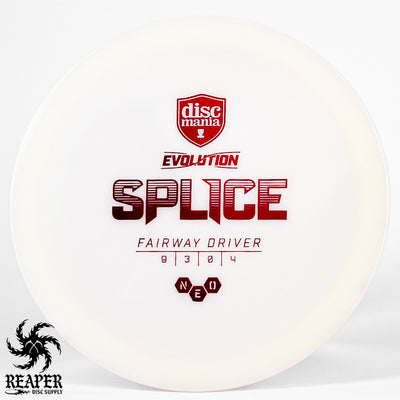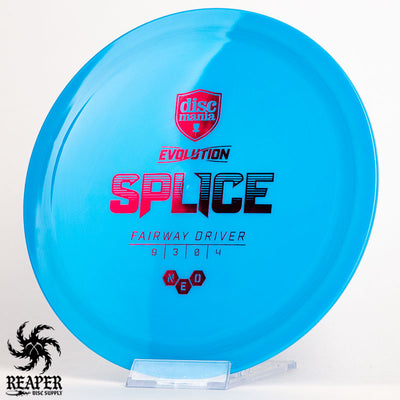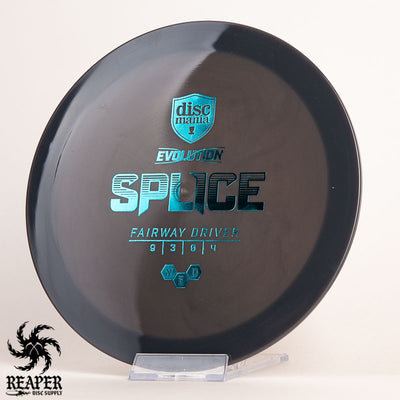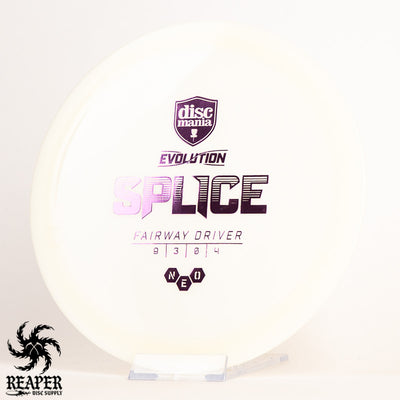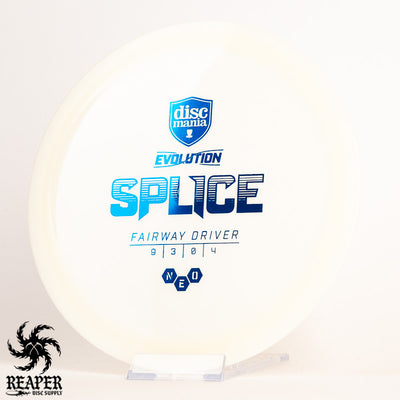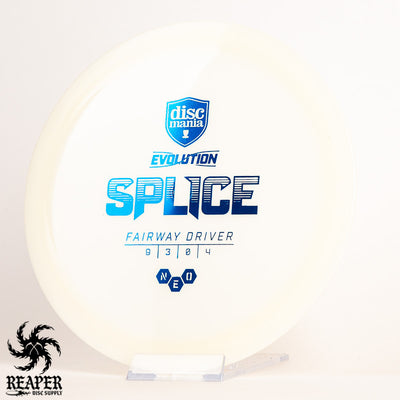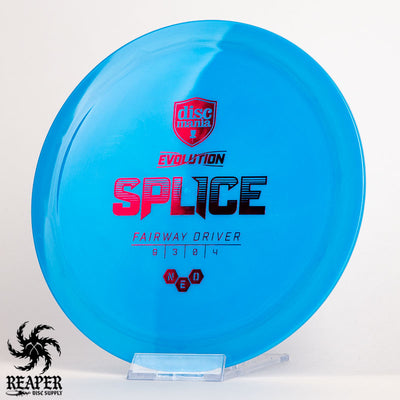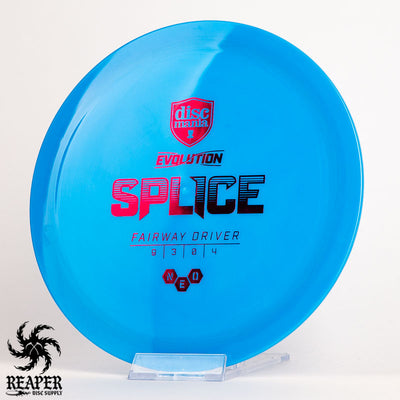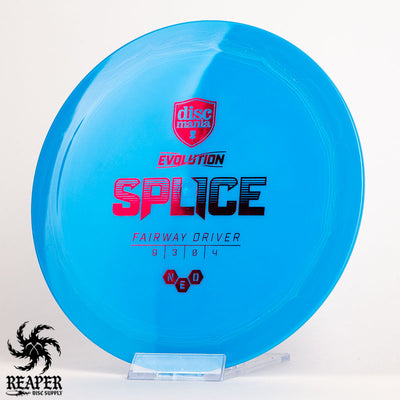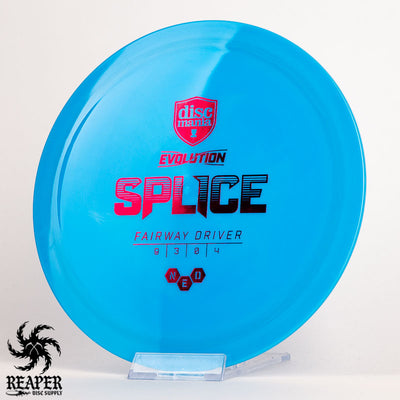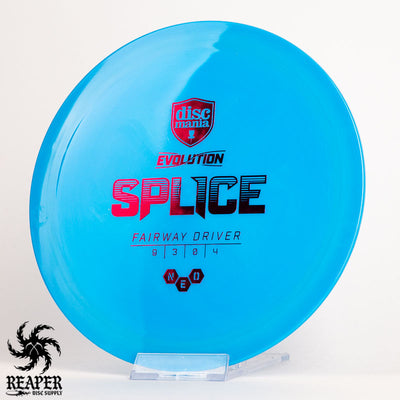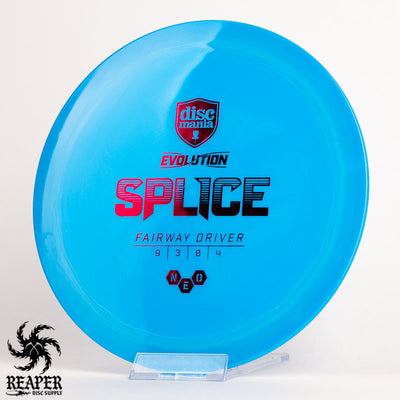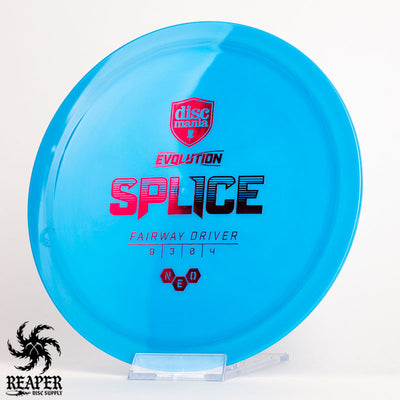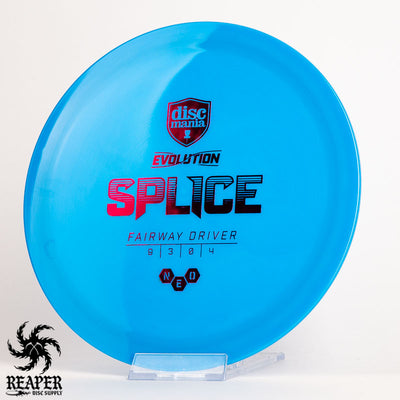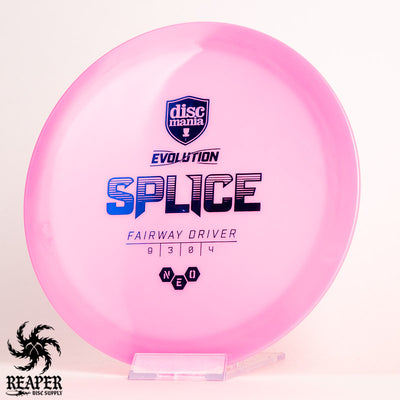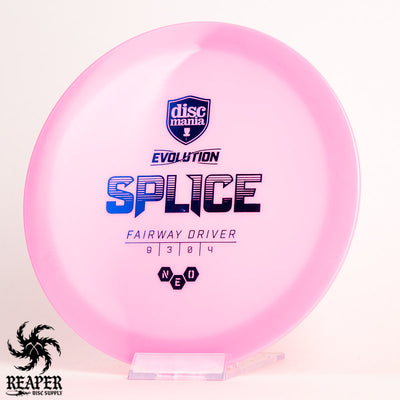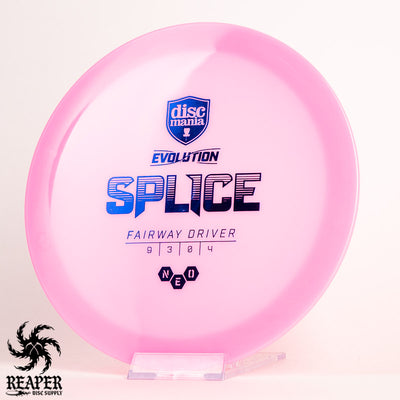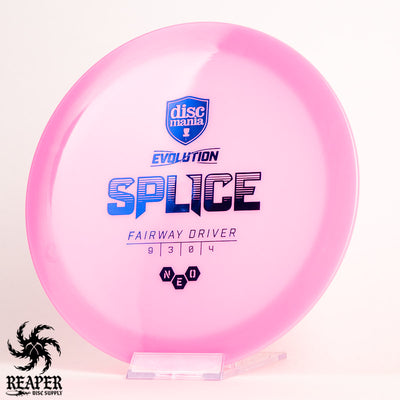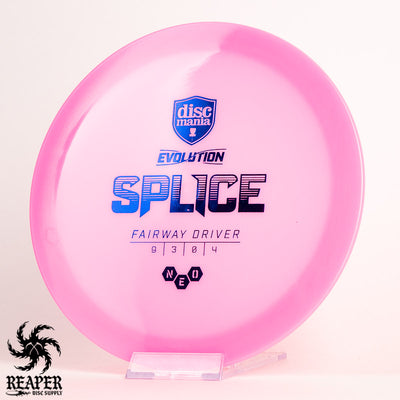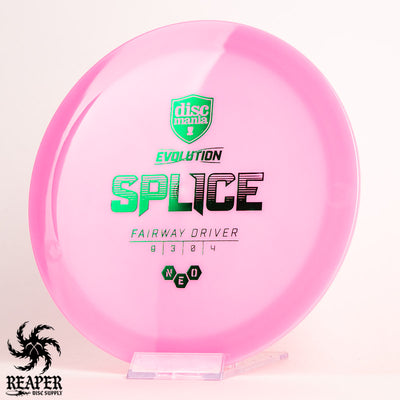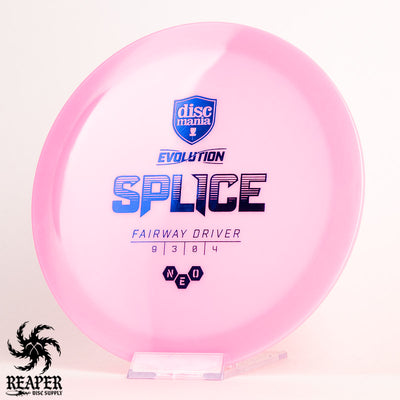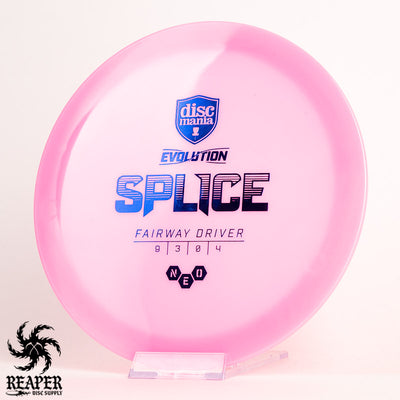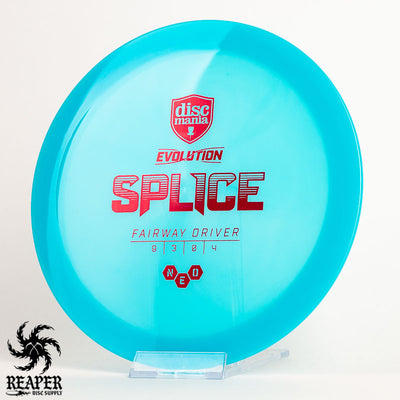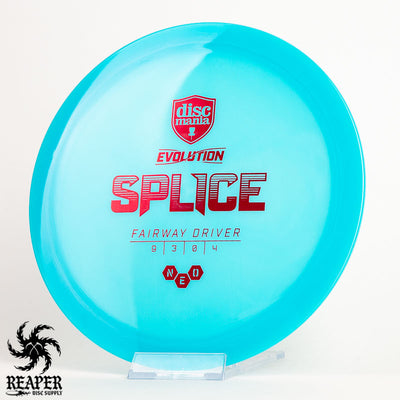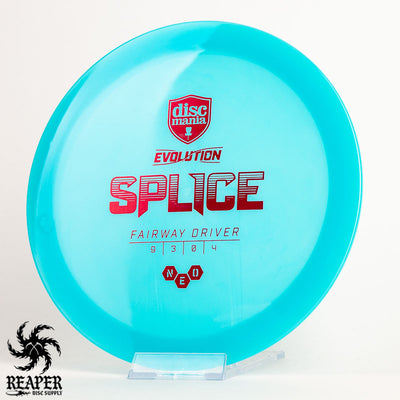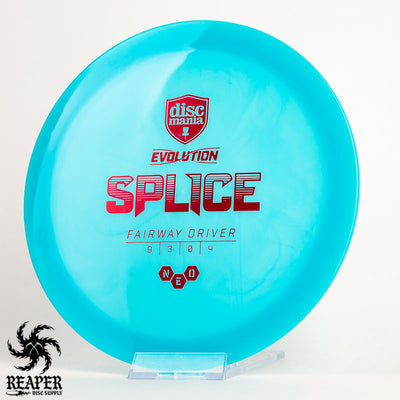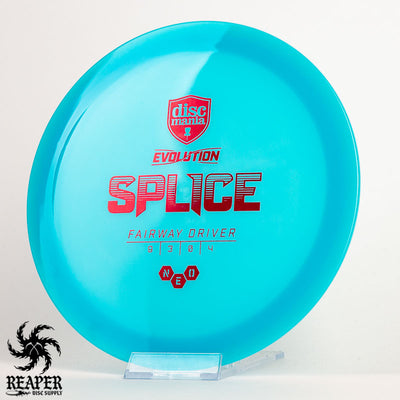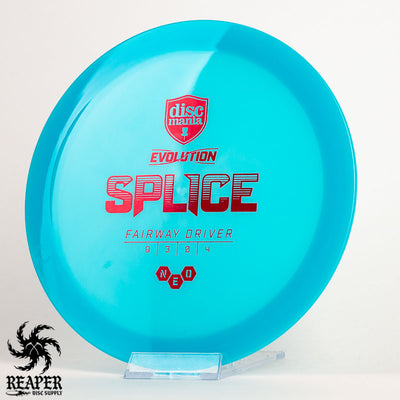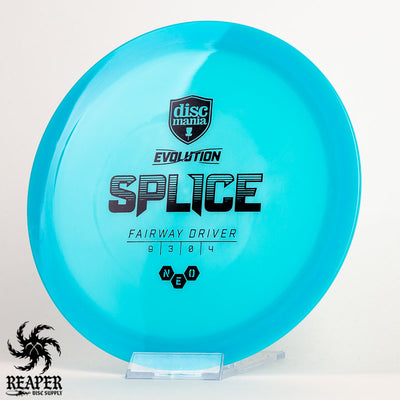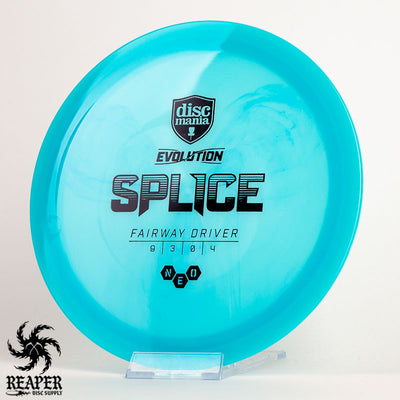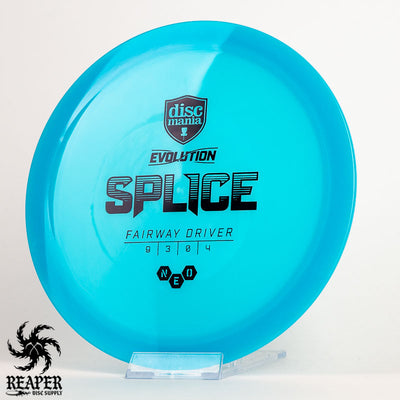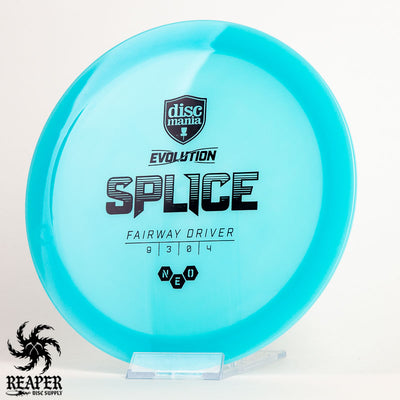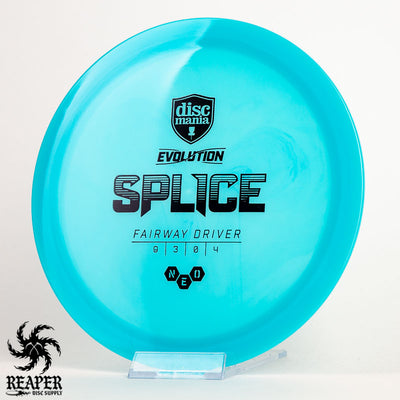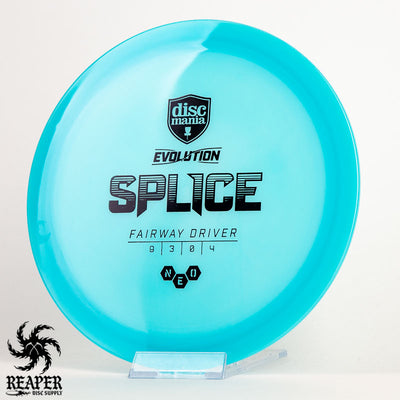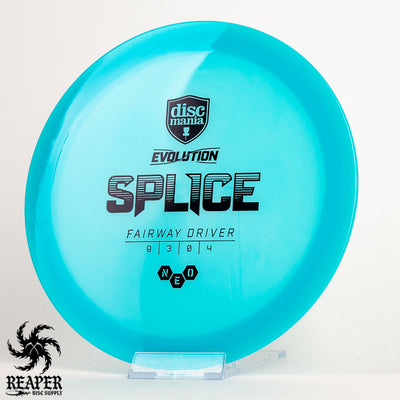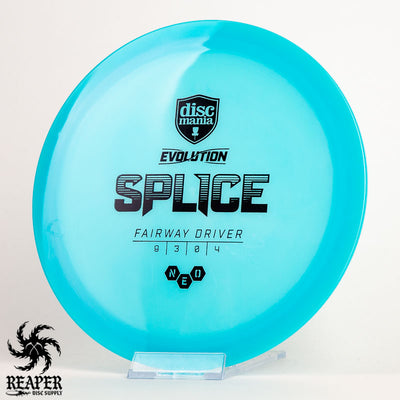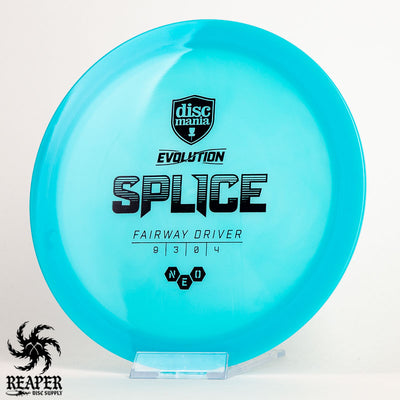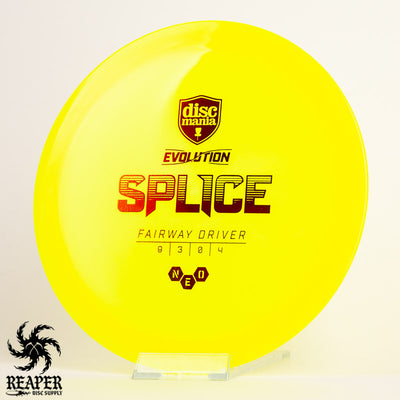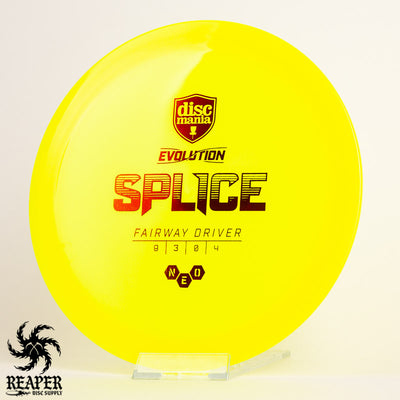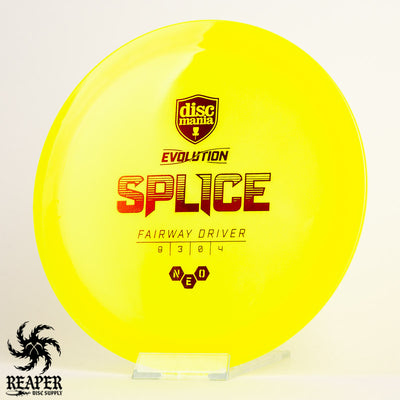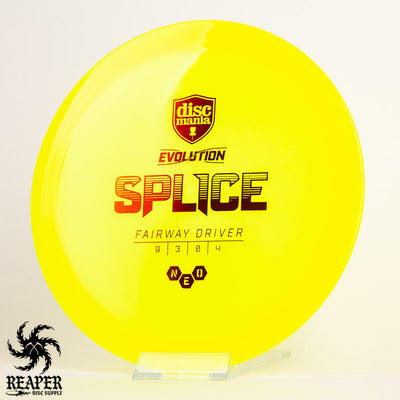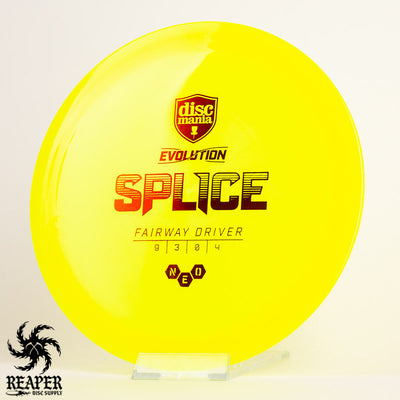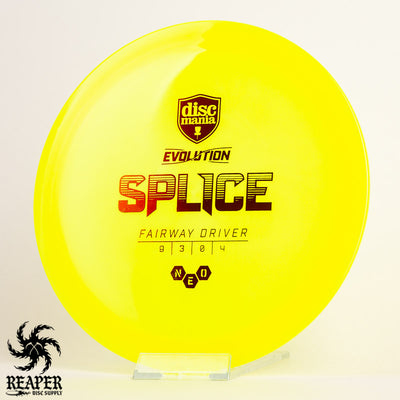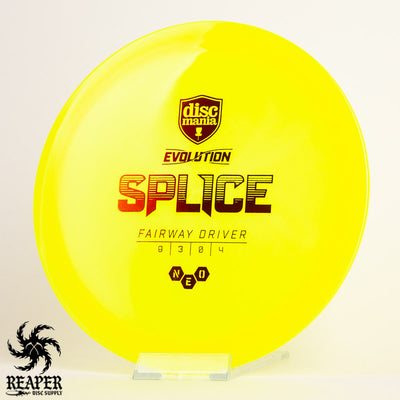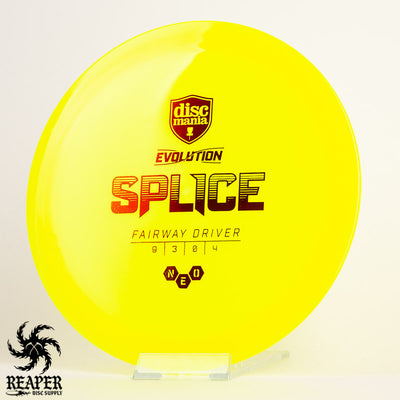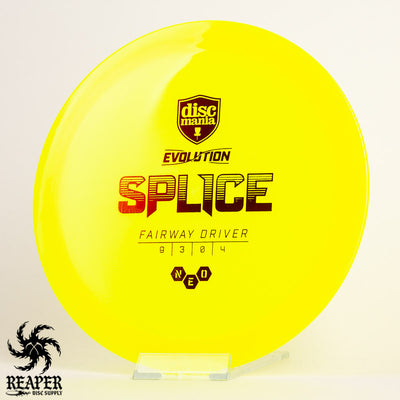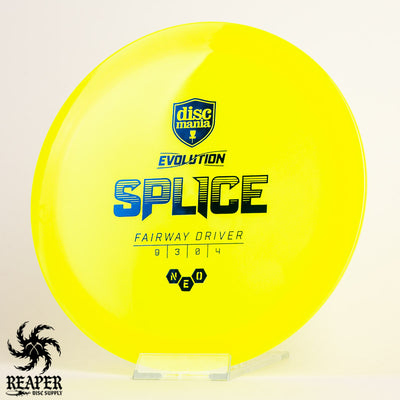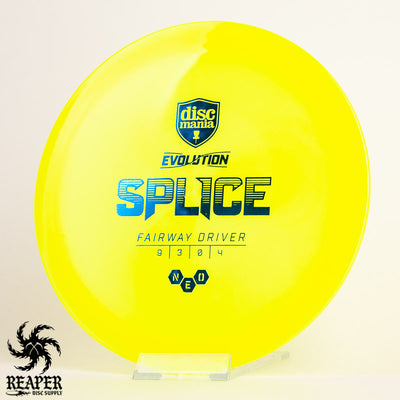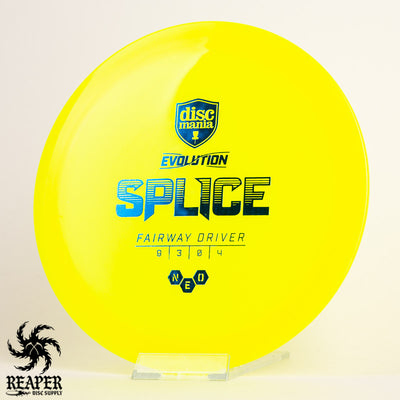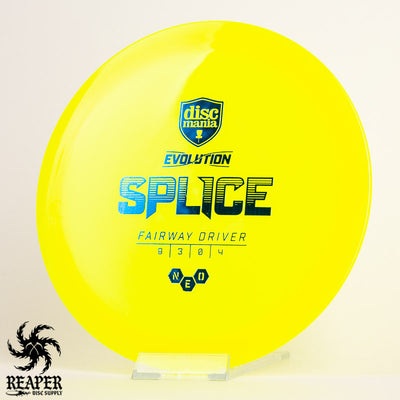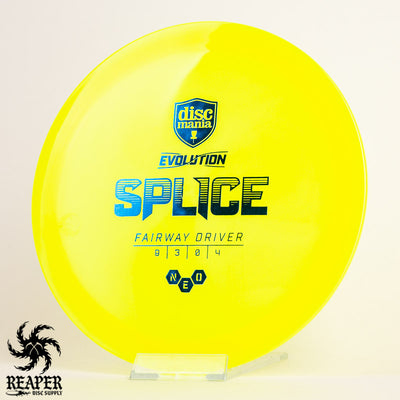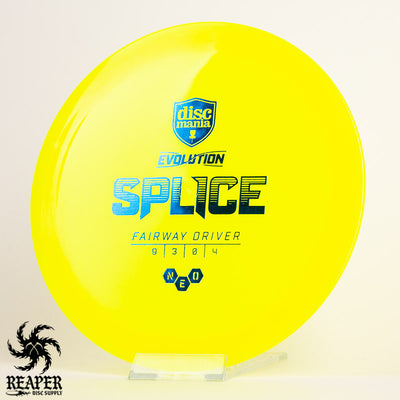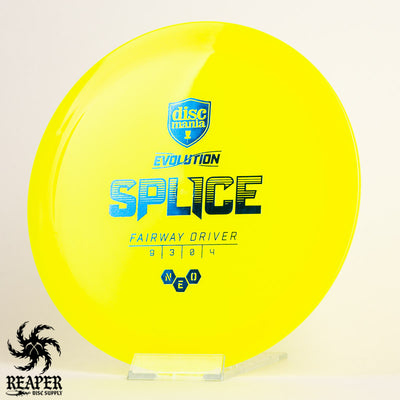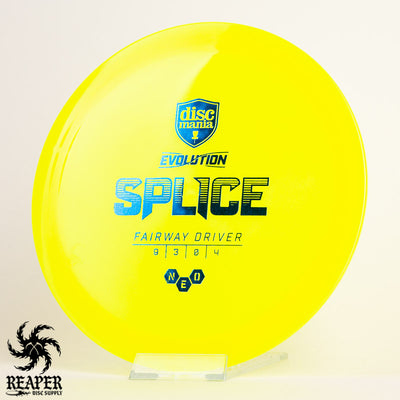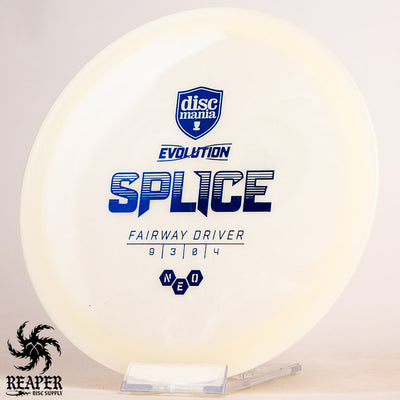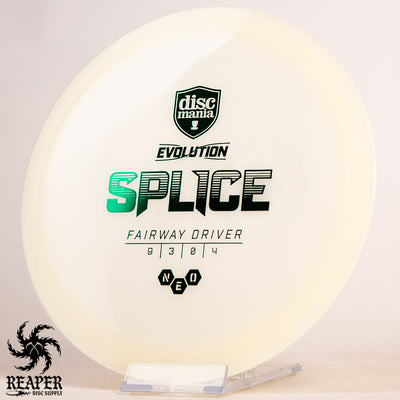 The Discmania Neo Splice is an overstable fairway driver designed for powerful wind and controlled drives. Limit 2 per household.
The Discmania Splice is an exceptionally beefy driver that absolutely lives up to the hype. I would compare it to an even more overstable Innova Glow Firebird or a slower version of the Innova Metal Flake Max.
The Splice has a relatively shallow/small rim that is genuinely easy to grip for both forehand and backhand shots. I personally don't like super deep-rimmed discs (my finger gets caught on the lip) and this driver is one of the easiest drivers for me to grip, especially in this premium Neo plastic. It is a nice balance between flexy and stiff, and I prefer this plastic to any of their old plastics.
In my experience this driver flies true to its flight numbers but would rate it with slightly more fade; probably a 4.5 instead of a 4. I threw it straight into a heavy headwind and it didn't affect the flight of the disc whatsoever. If you play in windy conditions a lot then this disc is a great way to combat it.
If you need an overstable utility disc that will give you a consistent, reliable flight every time; check out a Neo Splice!
More overstable drivers: Innova Champion Phantom Sword, Axiom Plasma Fireball, Prodigy Reverb.
Discmania Neo Splice Flight Numbers
Speed

: 9

Glide

: 3

Turn

: 0

Fade

: 4
Commonly used for: Hard-fading controlled drives
Stability: Extremely overstable
Experience: Intermediate & advanced
Dimensions & Specs
Height

: 1.5 cm

Rim Depth

: 1.1 cm

Rim Thickness

: 1.9 cm

Diameter

: 21.2 cm

Flexibility

: 11.36 kg

Max Weight:

 176 gr