Innova Champion Glow Firebird (Zackeriath Johnson 2022 Tour Series)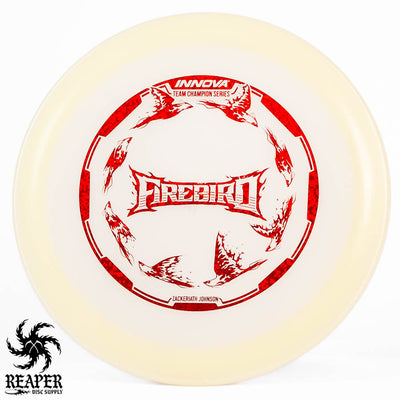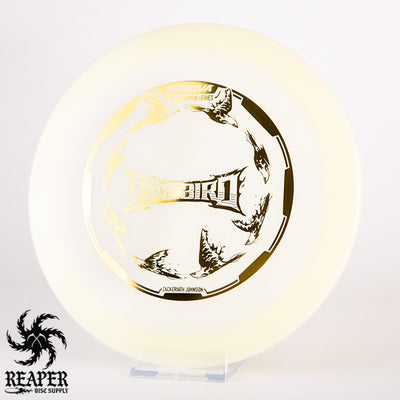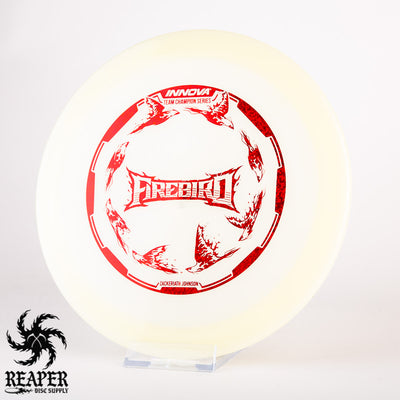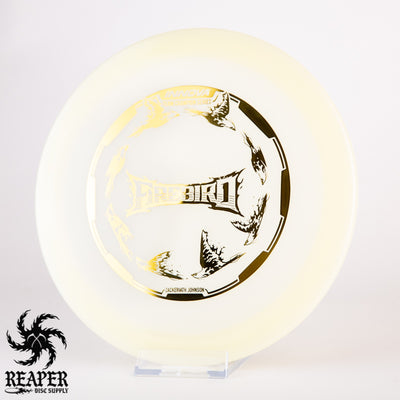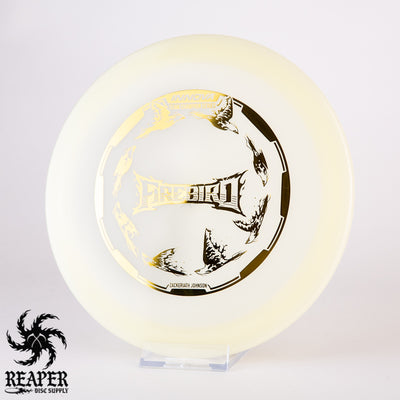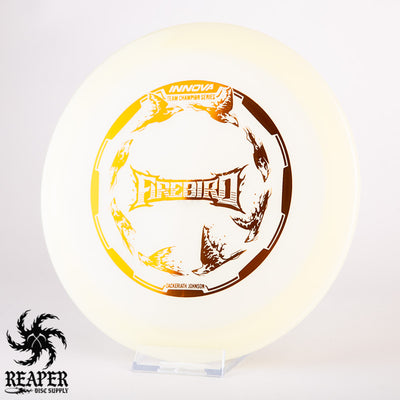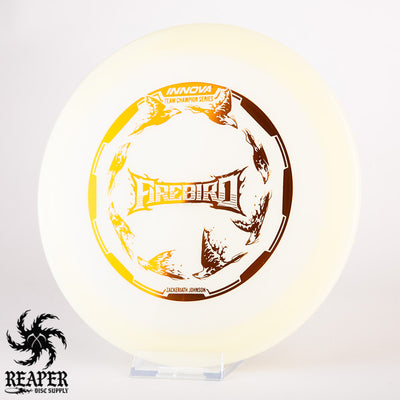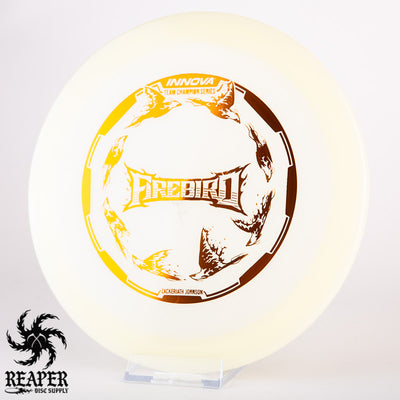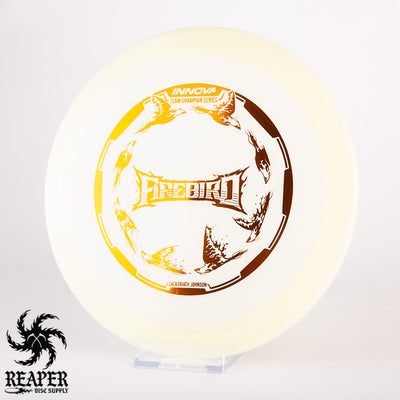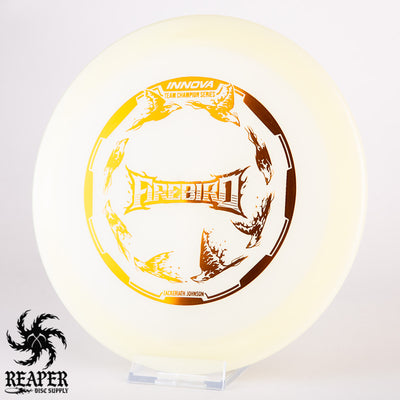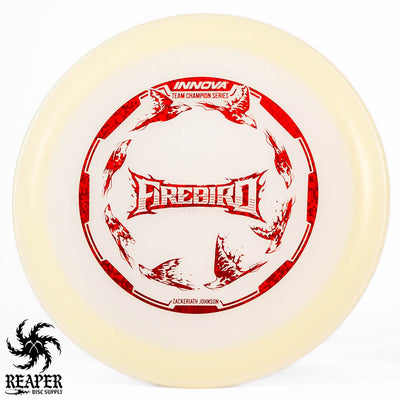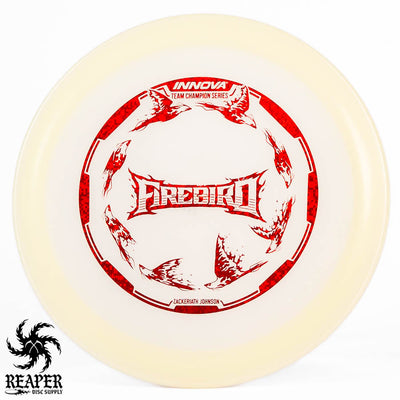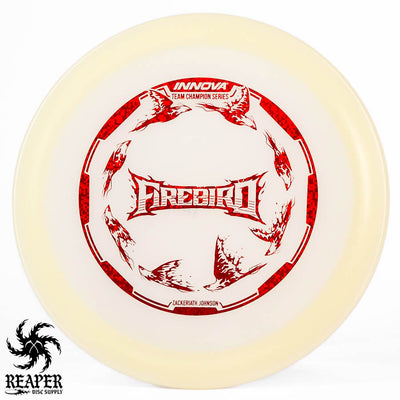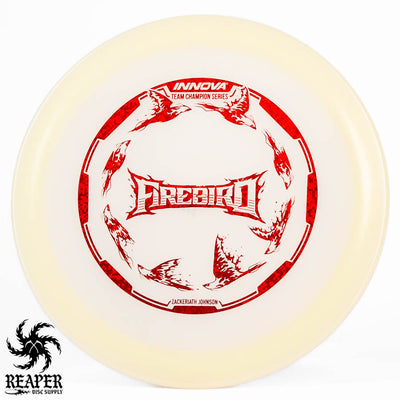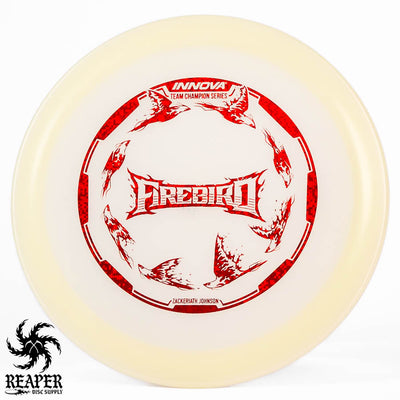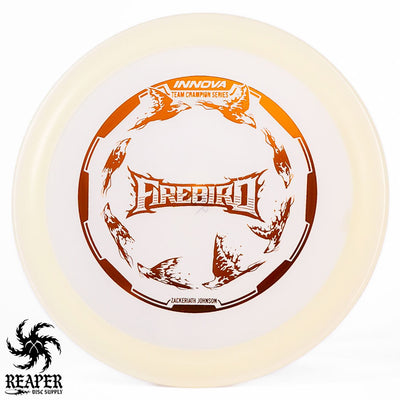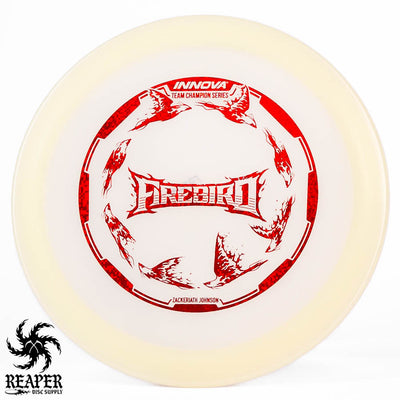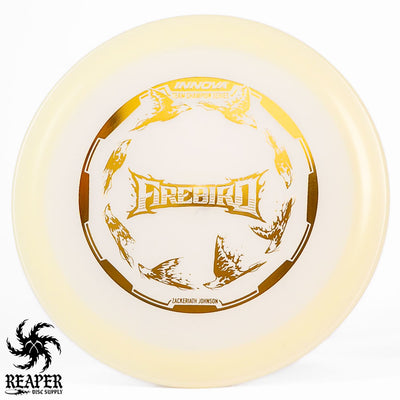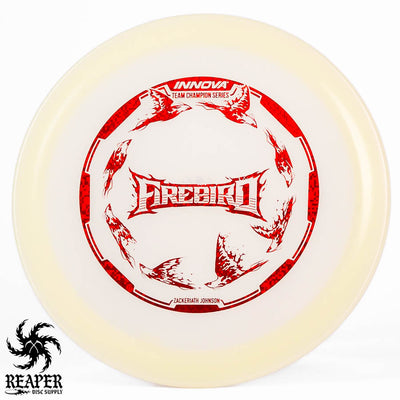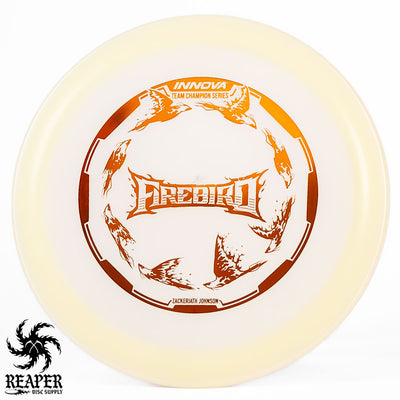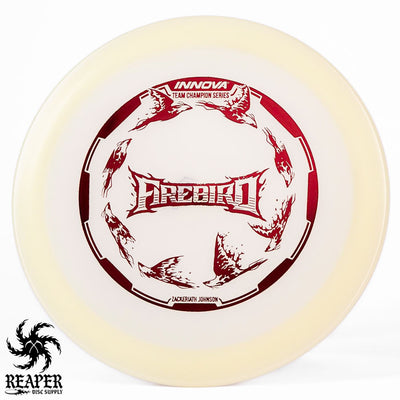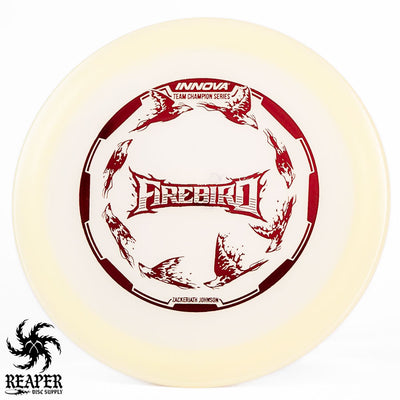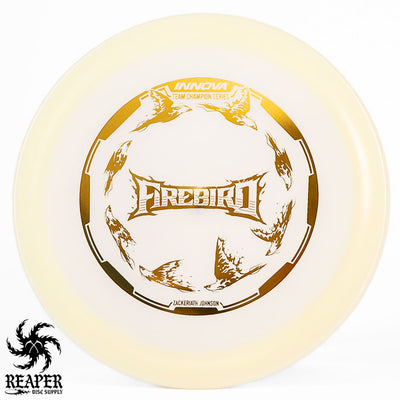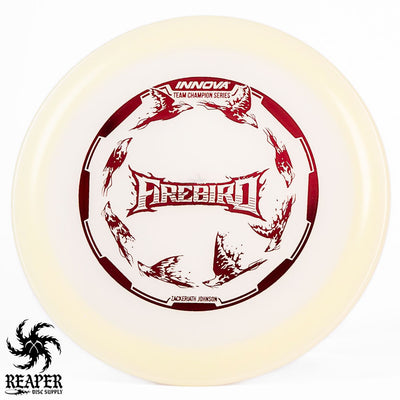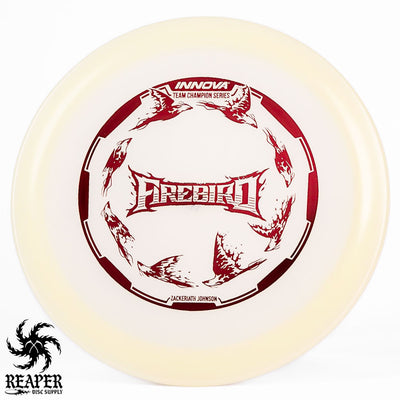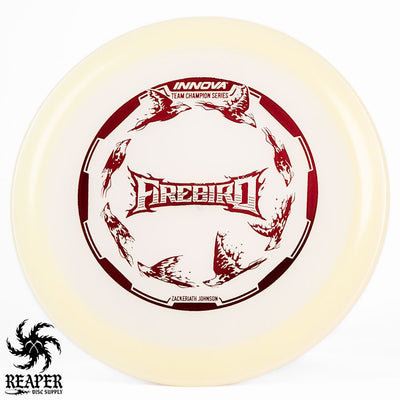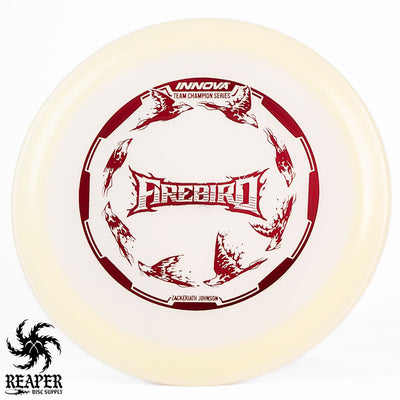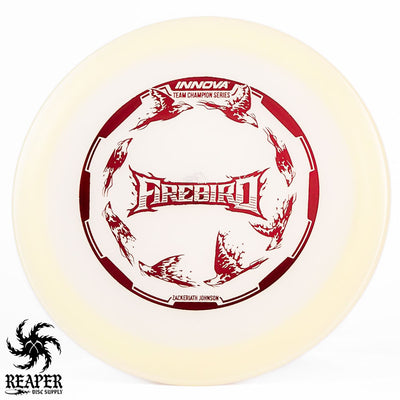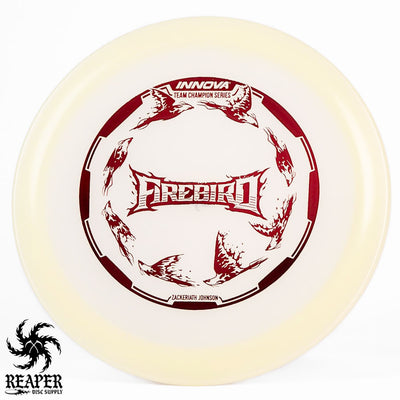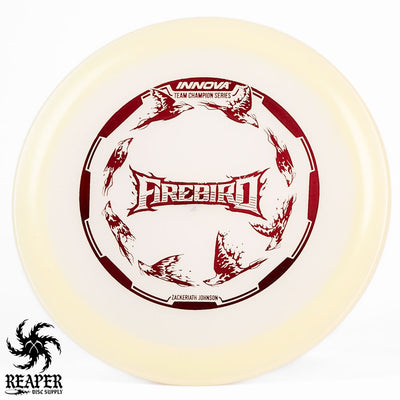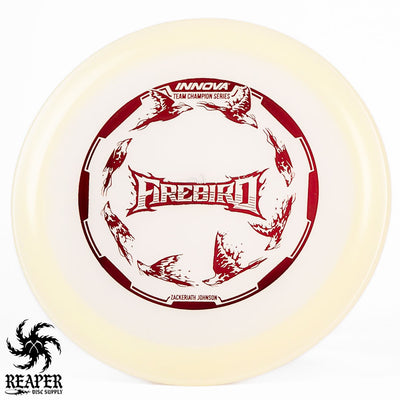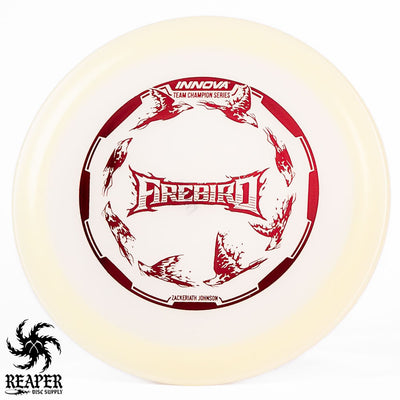 Zackeriath Johnson chose the Champion Glow Firebird as his 2022 Innova Tour Series discs, and they couldn't look cooler! The Glow Firebirds come with a circular bird stamp, and the glow on this plastic is one of the brightest.
The Innova Champion Glow Firebird is an overstable distance driver that performs reliably under any weather conditions.
The Firebird is not a disc for beginner players. The overstability of this 9-speed driver requires lots of arm speed and good technique to throw it well. Firebirds are excellent for windy hard fading left RHBH shots, but also make for a great forehand disc.
If you need a disc that will perform reliably under the windiest of conditions then a Firebird is a great choice for you! Shop all of our overstable distance drivers.
Innova Firebird Flight Numbers:
Speed: 9
Glide: 3
Turn: 0
Fade: 4
Stability: Overstable
Commonly Used For: Hard fading distance drives
Firebird Dimensions:
Height:

 

1.4 cm
Diameter:

 

21.1 cm
Rim Width:

 

1.9 cm
Rim Depth:

 

1.2 cm