Thought Space Athletics Ethereal Pathfinder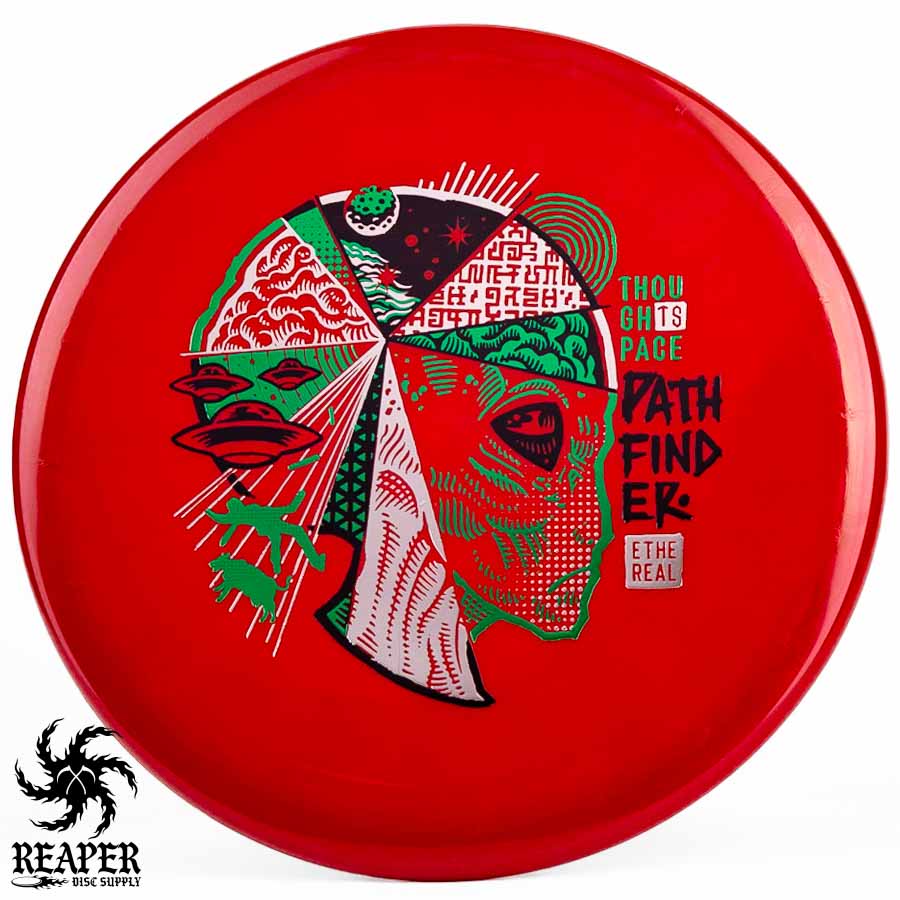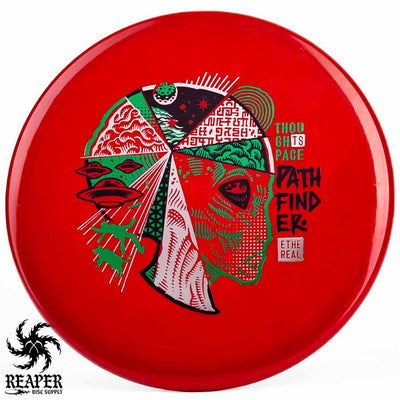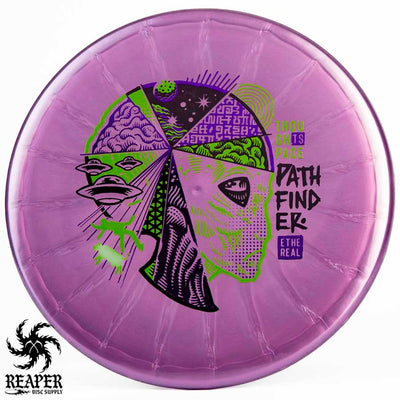 The Thought Space Athletics Ethereal Pathfinder is a stable disc golf midrange that is easy to throw for all skill levels. 
The Pathfinder is a midrange that can be thrown on pretty much any angle and has a ton of glide. I tested this disc against my Buzzz and it stayed in the air longer than the Buzzz due to the increased glide. Personally, I would rate this disc 5/5/0/0 as it has flown less stable than its flight numbers would suggest. 
This is the perfect disc for a beginner. It provides a clean, straight flight and doesn't require a lot of arm speed to throw accurately. It is also an incredible disc to learn forehand with. It fits snugly in the hand and since it is easy to manipulate; it will help you learn various lines and flight paths. 
Similar midranges: Thought Space Aura Pathfinder, Discmania MD3, Prodigy M4, Axiom Hex.
Thought Space Ethereal Pathfinder Flight Numbers
Speed

: 5

Glide

: 5

Turn

: 0

Fade

: 1
Commonly used for: Straight midrange drives
Stability: Stable
Experience: Any
Rim: Beadless
Dimensions & Specs
Height

: 1.7 cm

Rim Depth

: 1.3 cm

Rim Thickness

: 1.4 cm

Diameter

: 21.5 cm

Flexibility

: 10.0 kg

Max Weight:

 178.5 gr