Prodigy P Model US Duraflex (Austin Hannum Tour Series)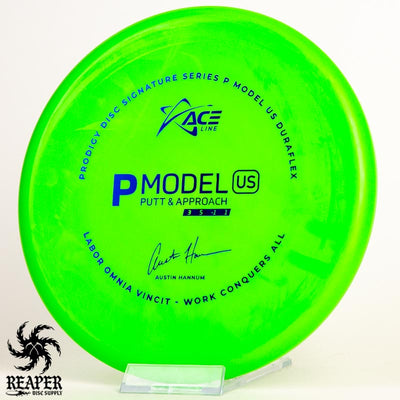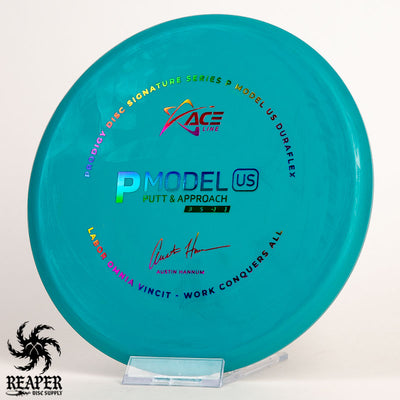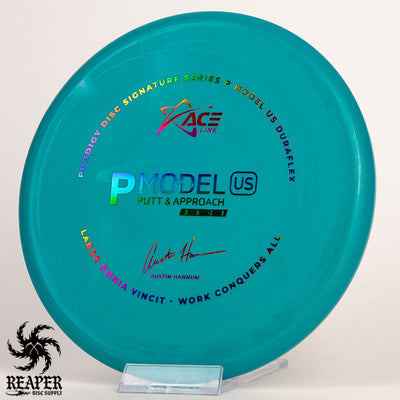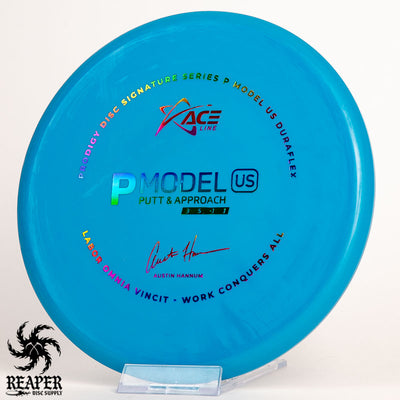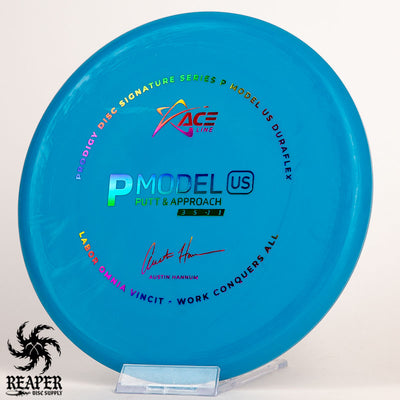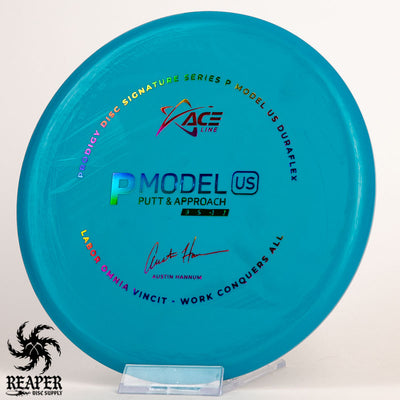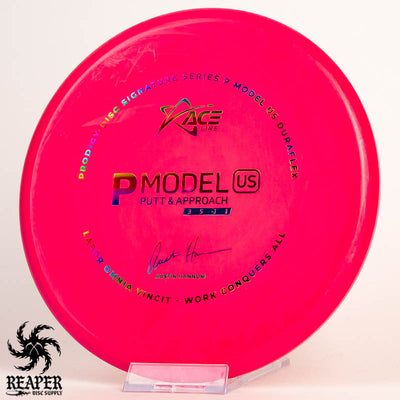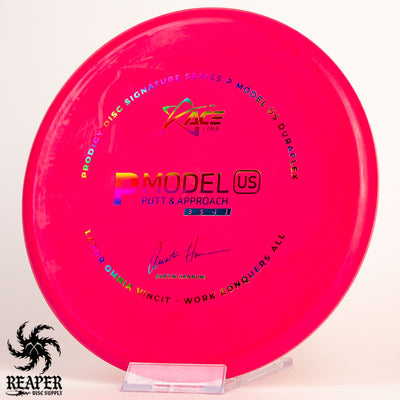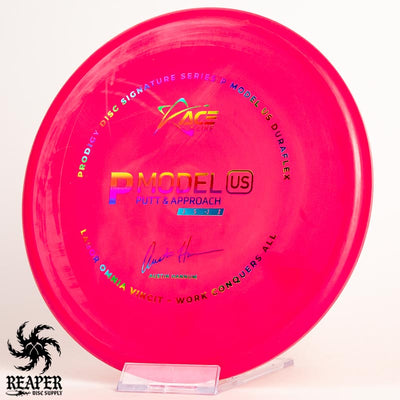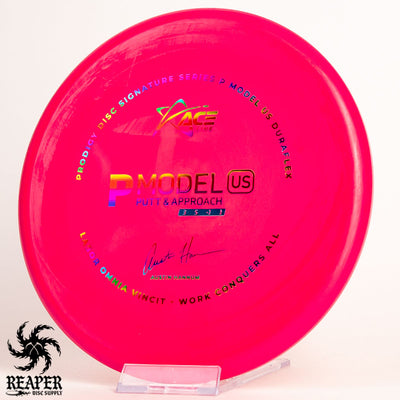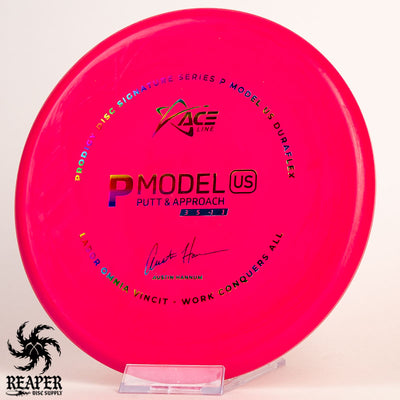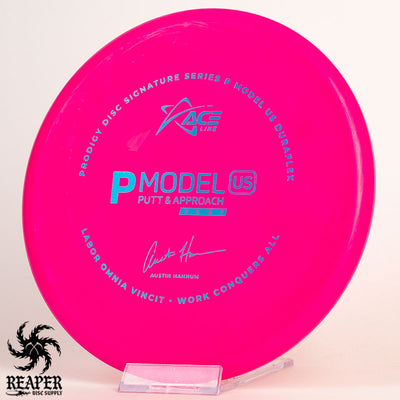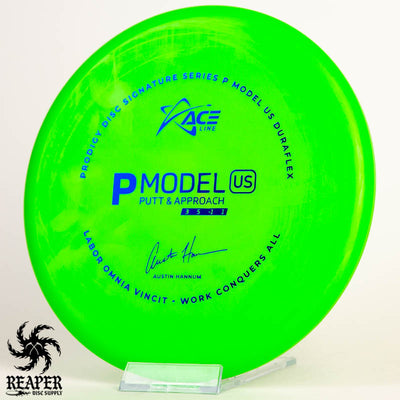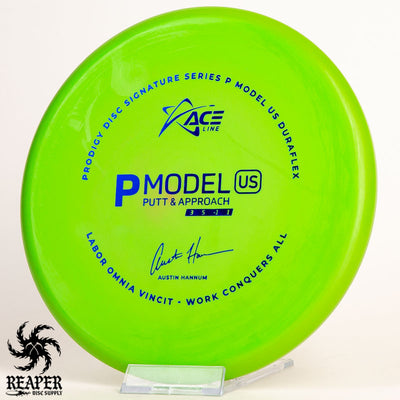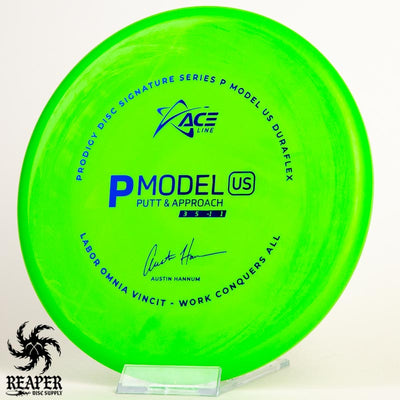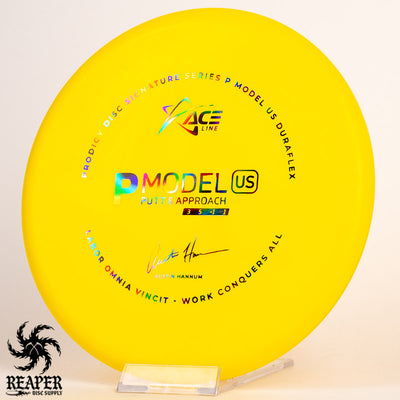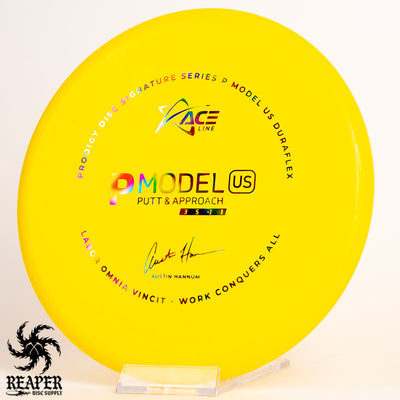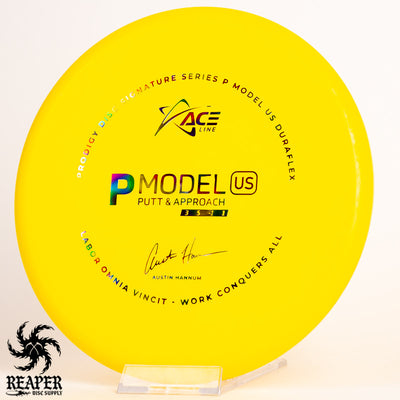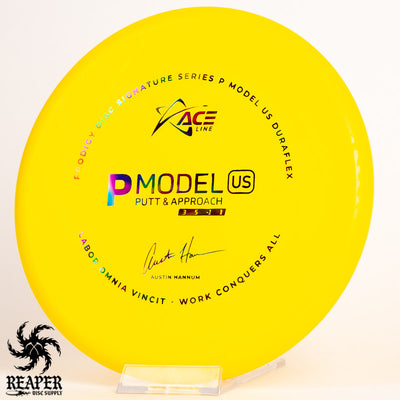 The Austin Hannum Prodigy P Model US Duraflex is a very glidey disc golf putt and approach disc with exceptional grip.
The P Model US is a terrific all-in-one putt and approach disc. It can be used as a putting putter, approach disc, and driving putter. When thrown hard with some hyzer this disc will flip up to flat and follow a beautiful s-curve line. The high amount of glide allows for quite a bit more distance than the average 3-speed putter.
Similar to the M4 500; this putter is an excellent disc for beginners to learn how to throw with. The stable flight will highlight any throwing inaccuracies since it will hold any line you throw it on. An excellent choice for beginners or anyone looking for a stable and versatile putt and approach disc.
Similar discs: Prodigy PA-3 350G, Loft Discs Beta Hydrogen, MVP Electron Firm Nomad, Dynamic Discs EMAC Judge.
Prodigy P Model US Duraflex Flight Numbers
Speed

: 3

Glide

: 5

Turn

: -1

Fade

: 1
Commonly used for: Putt & approach
Stability: Stable to understable
Experience: Any
Rim: Beadless
Dimensions & Specs
Height

: 2 cm

Rim Depth

: 1.5 cm

Rim Thickness

: 1.1 cm

Diameter

: 21.3 cm

Flexibility

: 6.93 kg

Max Weight:

 176.8 gr