Prodigy A3 750 (Luke Humphries Tour Series)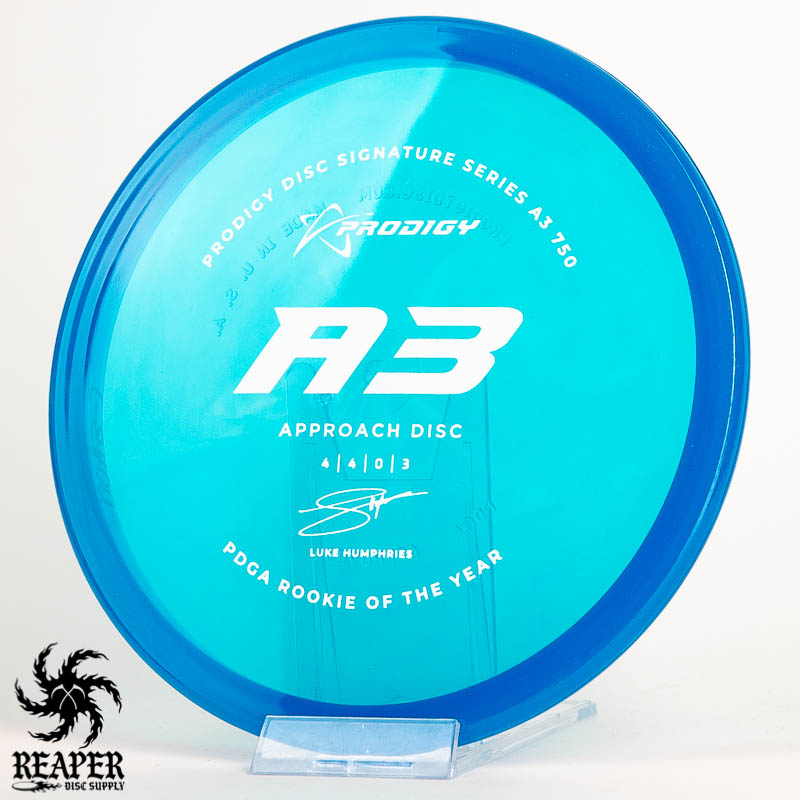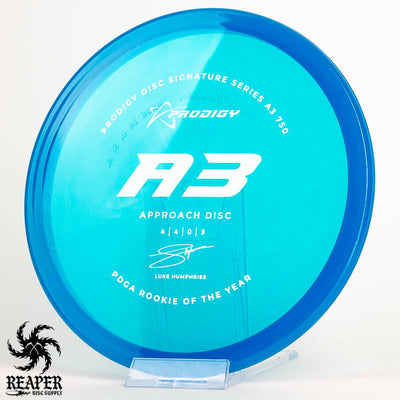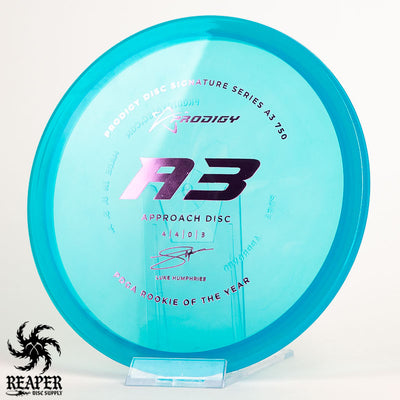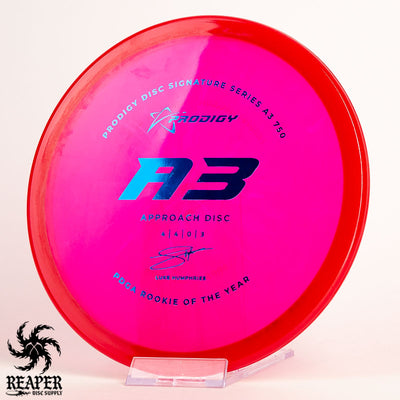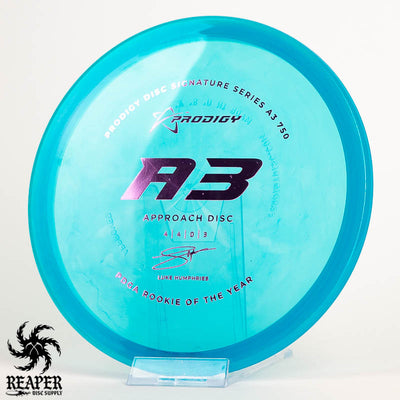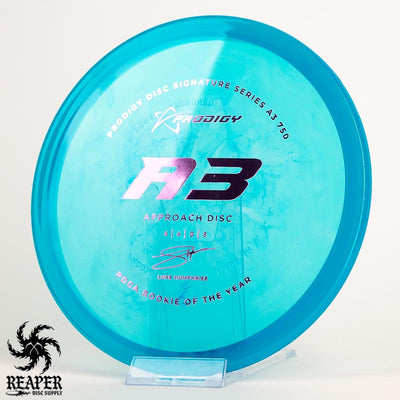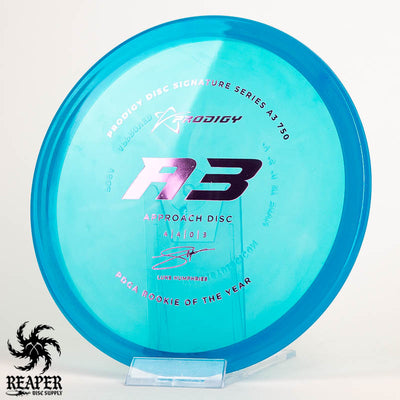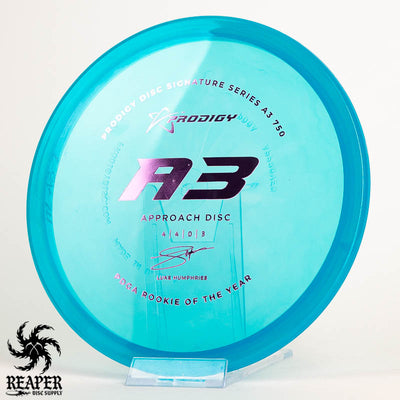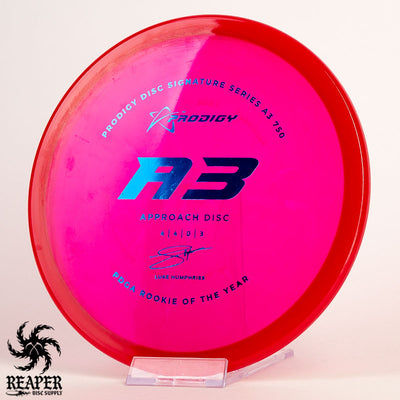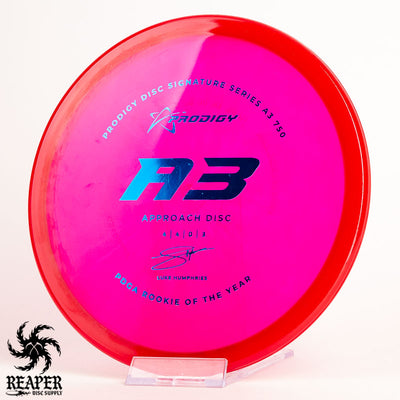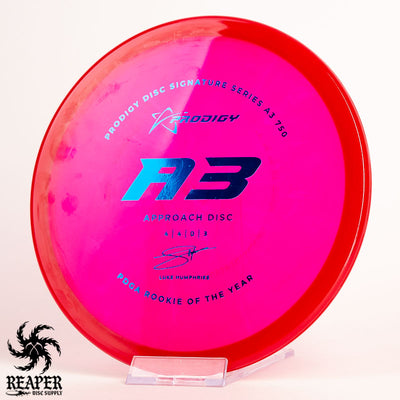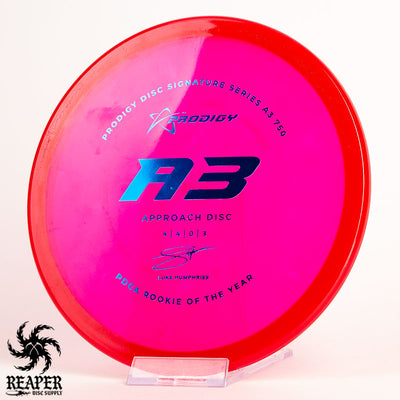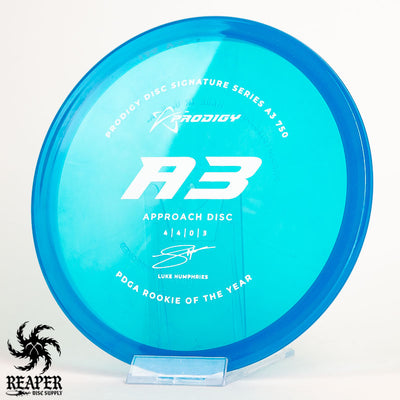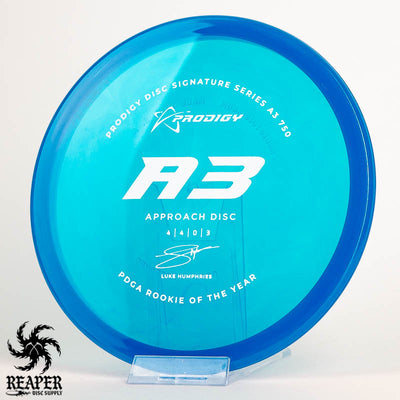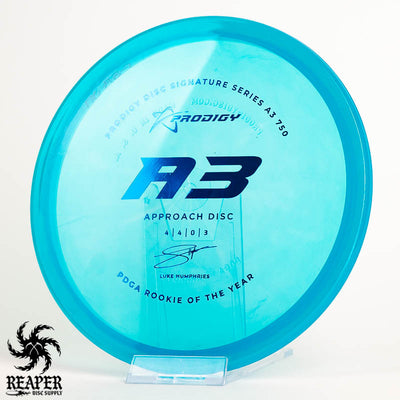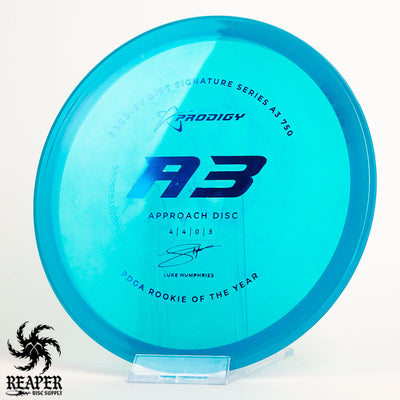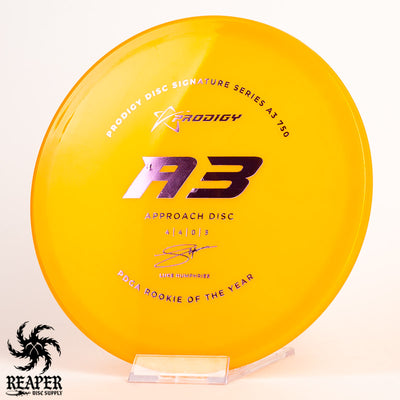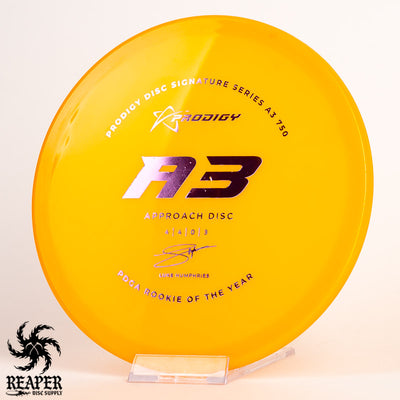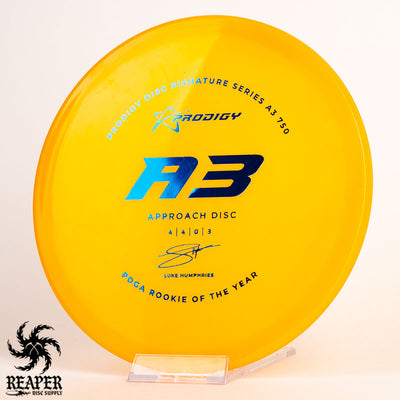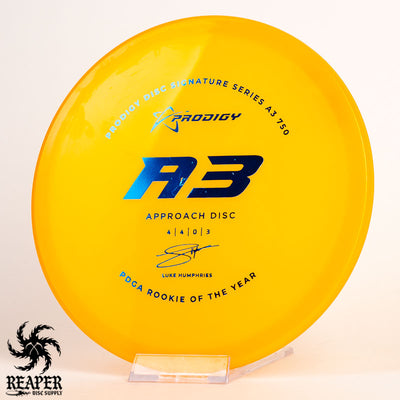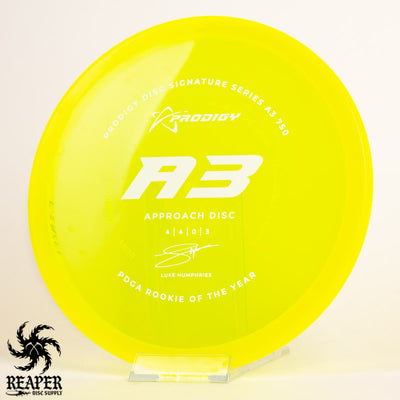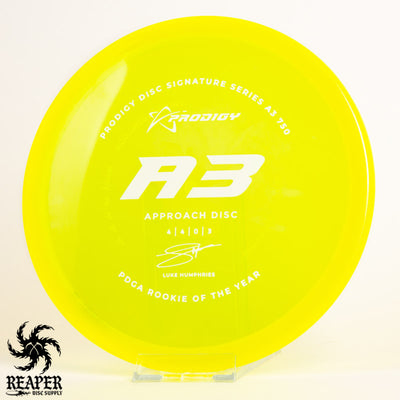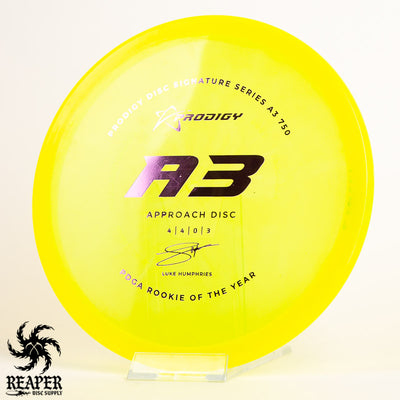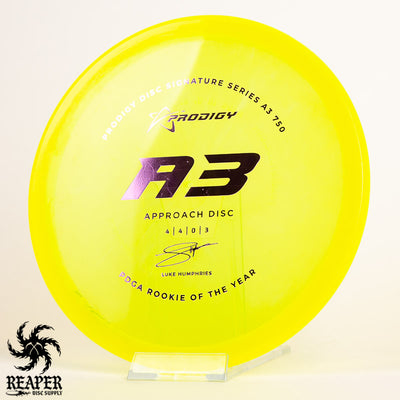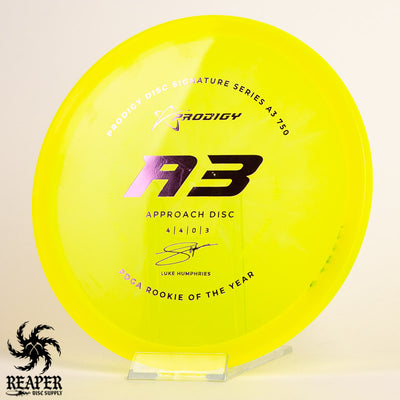 The Prodigy A3 750 Luke Humphries Tour Series Approach disc is extremely overstable and made with premium plastic.
The A3 750 is insanely overstable. Brand new, this approach disc will not turn over, even when thrown fast with a lot of anhyzer. If you need a disc that you can rip as hard as you want for long-distance upshots this is the perfect solution. Its rim is particularly easy to grip for both forehand and backhand approach shots.
The Prodigy A3 750 is a reliable and beefy driver that you can depend on regardless of wind conditions on the course!
More overstable approach discs: Prodigy PX-3 300, Prodigy A2 400, Prodigy A1 300, Discmania Soft Exo Tactic
Prodigy A3 750 Flight Numbers
Speed

: 4

Glide

: 4

Turn

: 0

Fade

: 3
Commonly used for: Approach shots
Stability: Overstable
Experience: Intermediate +
Rim: Beaded
Dimensions & Specs
Height

: 2 cm

Rim Depth

: 1.3 cm

Rim Thickness

: 1.4 cm

Diameter

: 21 cm

Flexibility

: 8.39 kg

Max Weight:

 174.3 gr