Discmania Soft Exo Tactic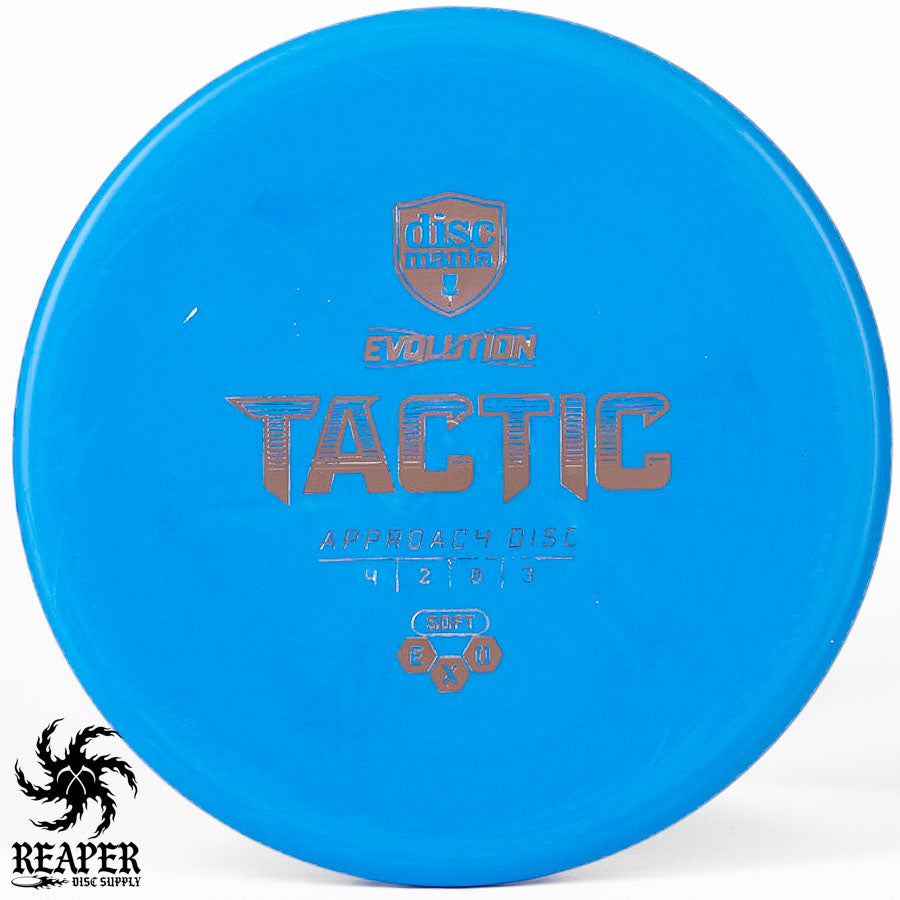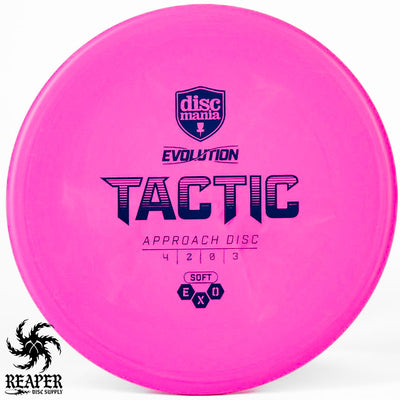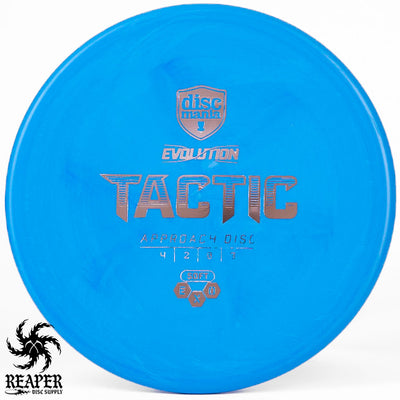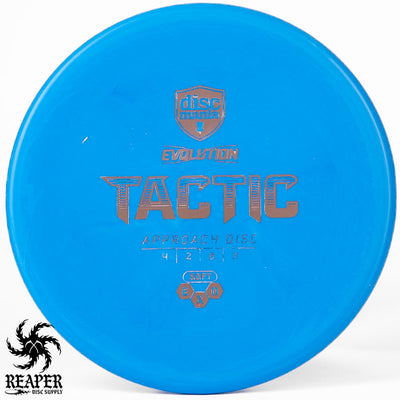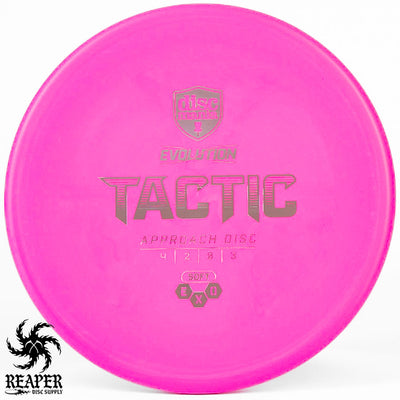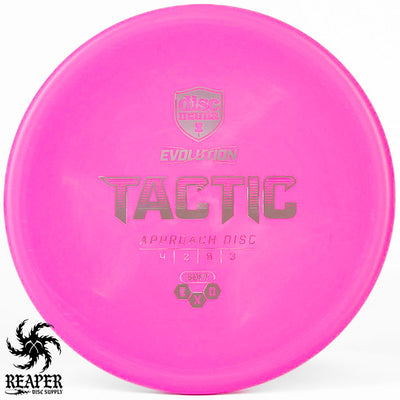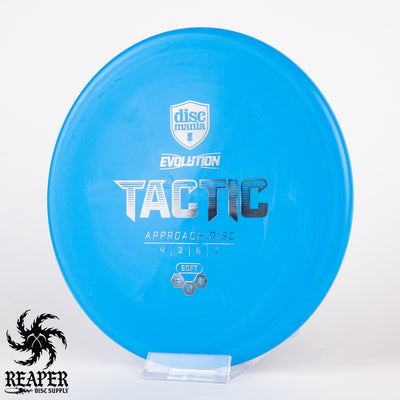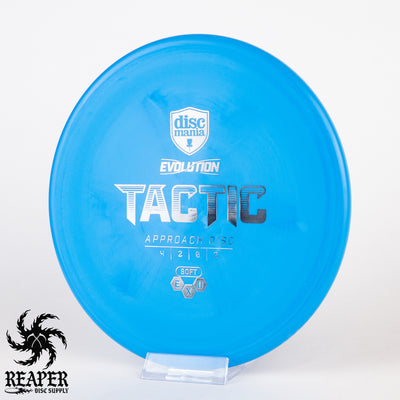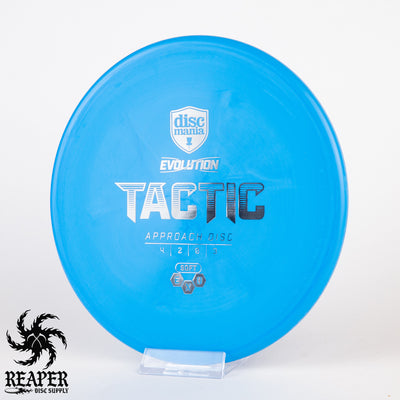 The Discmania Soft Exo Tactic is an excellent approach disc that can be relied on for forehand and backhand short drives off the tee. Discmania's Exo Soft plastic is a somewhat bendy plastic that is really easy to grip. It is the ideal plastic for approach shots and circle 2 putts.
For putting, its overstable nature makes it a disc that can reliably survive headwinds and handle a good amount of torque.

The Soft Exo Tactic's low glide and comfortable rim will allow players of every level to enjoy maximum control in their game. Depending on what shot you're facing, it could be a good idea to bag a few of these in both Hard and Soft Exo plastic and at various stages of wear.

If you're looking to fill the slot of an overstable approach disc, you can't go wrong with the Discmania Tactic. It's got the delightful ability to find those chains every time.
Check out the Hard Exo Tactic and Prodigy A1 300 for similar options.
Discmania Soft Exo Tactic Flight Numbers: 
Speed: 4
Glide: 2
Turn: 0
Fade: 3


Stability: Overstable
Commonly Used For: Approach shots
Dimensions:
Diameter: 21.4 cm
Height: 1.8 cm
Rim Depth: 1.4 cm
Rim Thickness: 1.1 cm
Flexibility: 10.8 kg
Max Weight: 177.6 gr