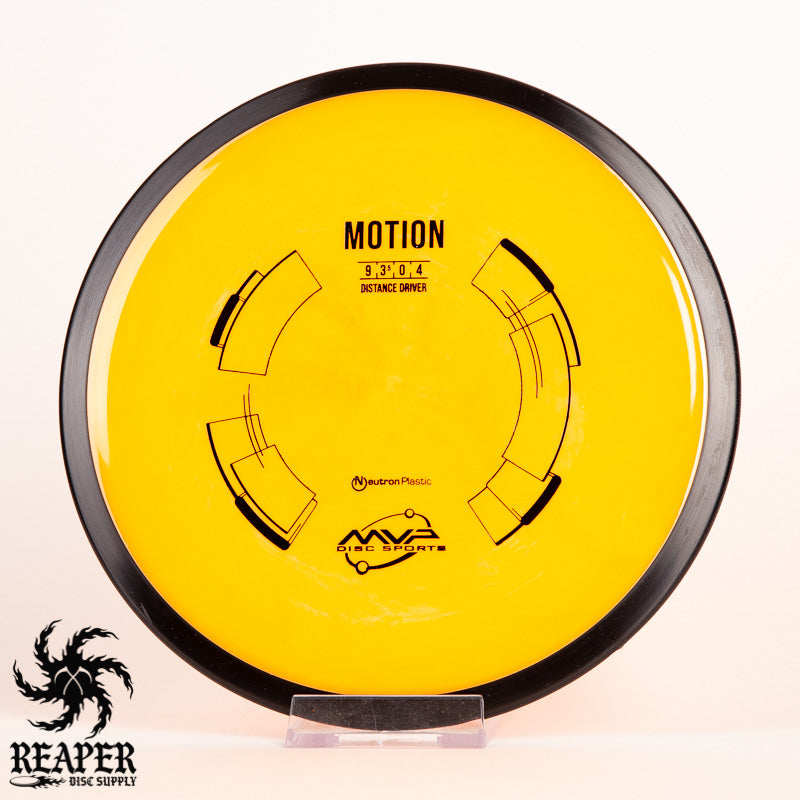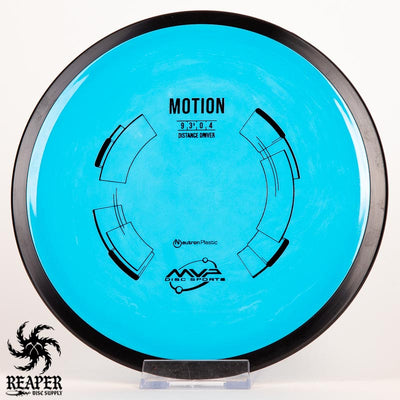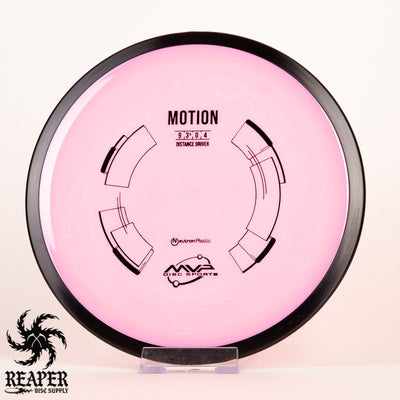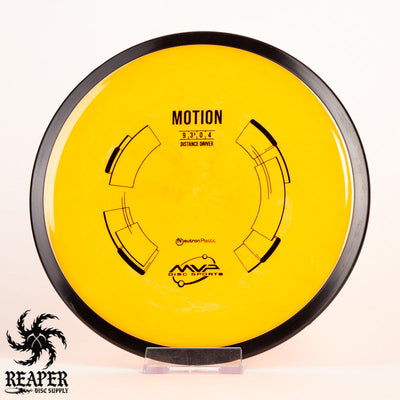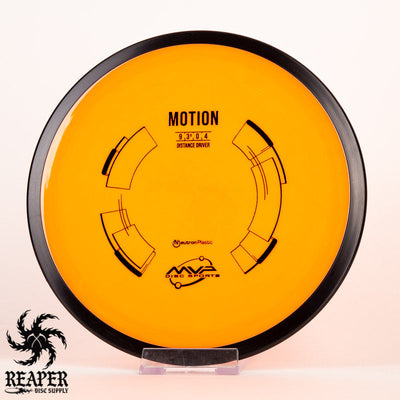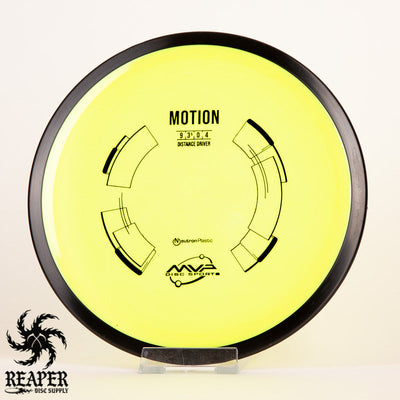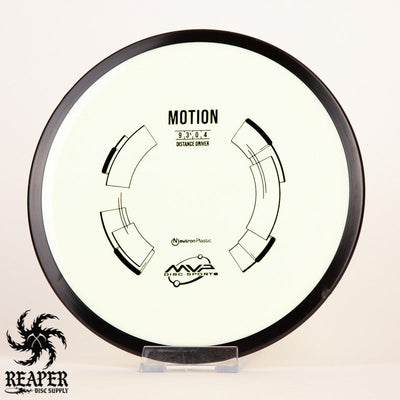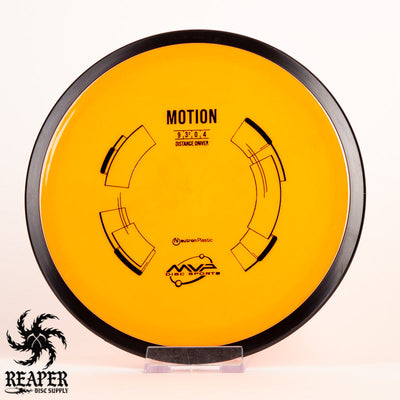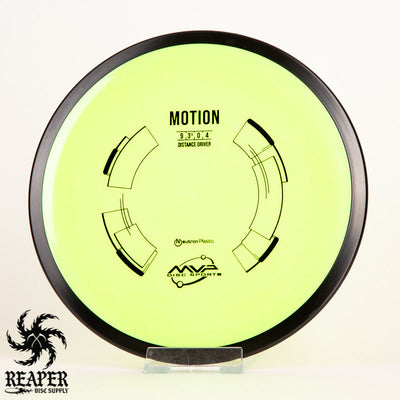 The MVP Neutron Motion is an overstable disc golf driver perfect for windy days on the course.
The Neutron Motion is basically MVP's version of the Star Firebird; but with slightly less glide. This disc is perfect for super-precise shots since the low glide helps fight the wind and you can land it with pinpoint accuracy.
The Motion also fits very comfortably in the hand, especially for forehand shots. Have a dogleg right approach that you need to sit down and skip? Just pull out this bad boy and park it under the basket (or skip it in.)
Everyone needs an overstable utility driver in their bag eventually, so why not make your first one an MVP Neutron Motion?
You may also like: Axiom Plasma Fireball, Discmania Neo Splice, Axiom Neutron Wrath
MVP Neutron Motion Flight Numbers
Speed

: 9

Glide

: 3.5

Turn

: 0

Fade

: 4
Commonly used for: Controlled drives
Stability: Overstable
Experience: Advanced
Dimensions & Specs
Height

: 1.4 cm

Rim Depth

: 1.2 cm

Rim Thickness

: 2 cm

Diameter

: 21 cm

Flexibility

: 12.02 kg

Max Weight:

 174.3 gr