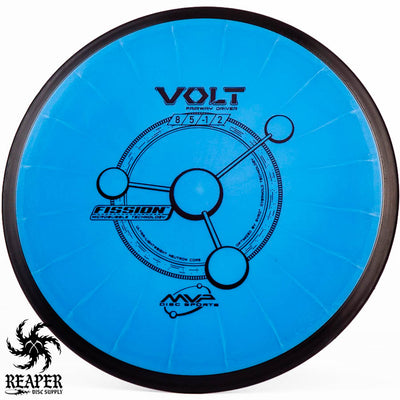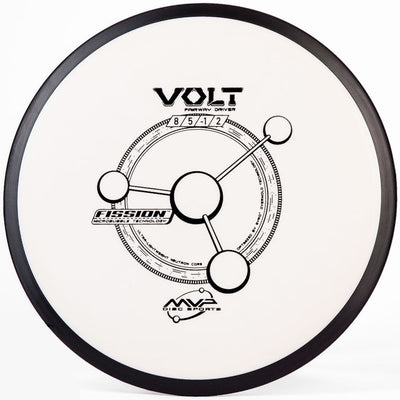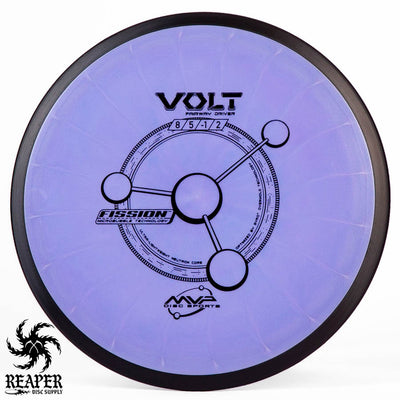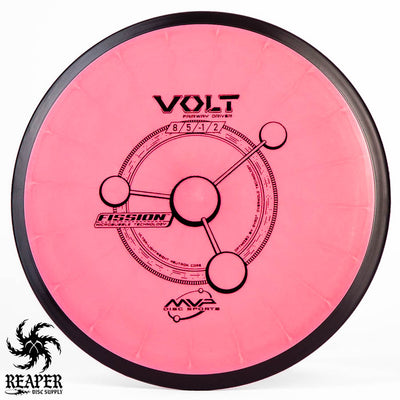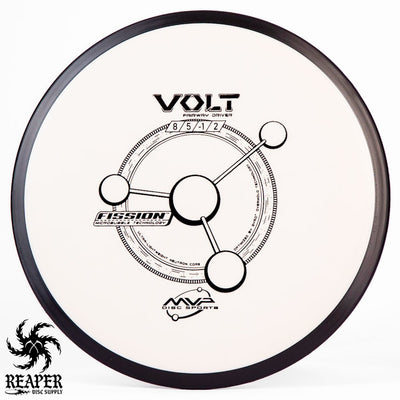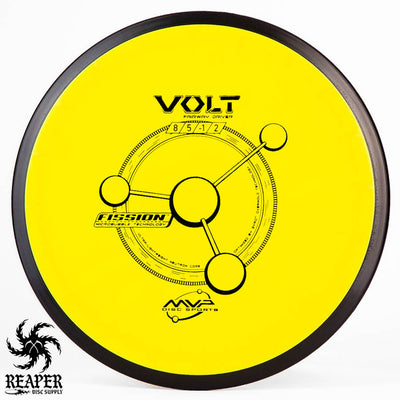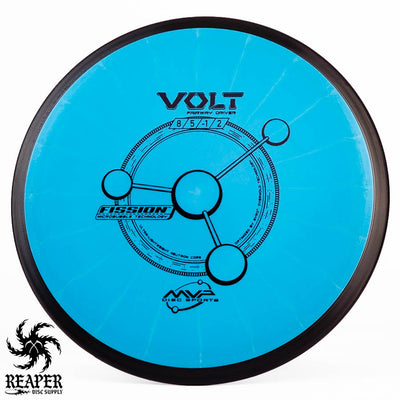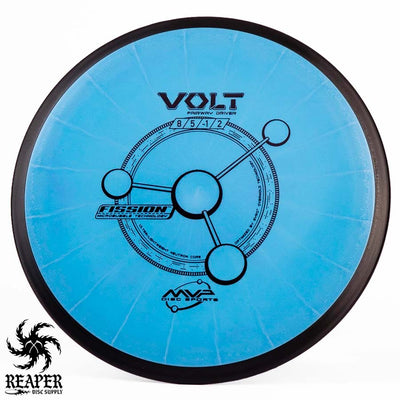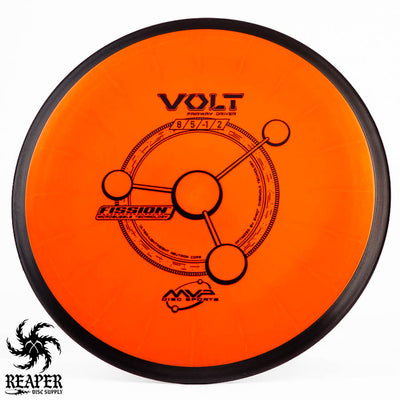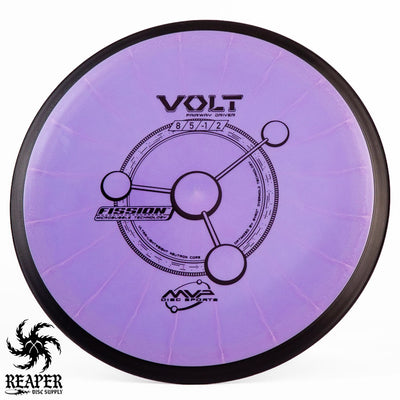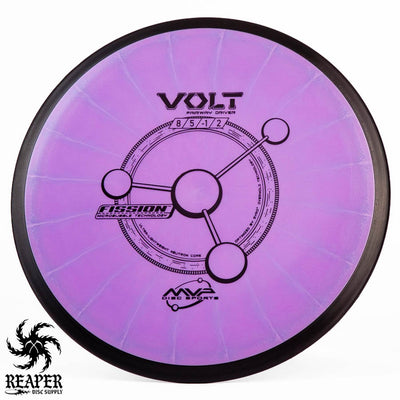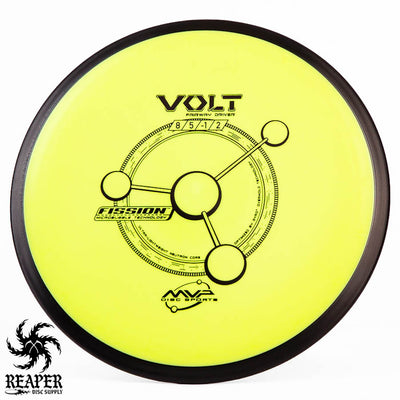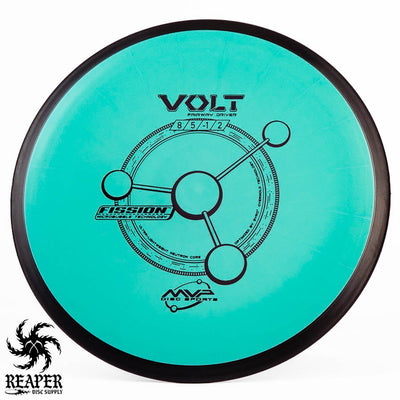 The MVP Fission Volt is a stable fairway driver made with premium plastic and GYRO overmold technology. Fission plastic is one of the grippiest premium plastics on the market while still offering plenty of durability.
The Fission Volt is a thin-rimmed driver that is very easy to grip and control. It is stable enough to fight a bit of headwind and advanced players will be able to get it to hold pretty my any line (just watch James Conrad throw it.)
There's a reason the Volt is one of the most popular discs in the MVP lineup so don't just take my word for it ;)
We have several other versions of the MVP Volt here.
More Fission plastics: 
MVP Fission Volt Flight Numbers
Speed

: 8

Glide

: 5

Turn

: -1

Fade

: 2
Commonly used for: Controlled drives
Stability: Stable
Experience: Any
Dimensions & Specs
Height

: 1.6 cm

Rim Depth

: 1.1 cm

Rim Thickness

: 2 cm

Diameter

: 21.1 cm

Flexibility

: 10.09 kg

Max Weight:

 175.1 gr