MVP Fission Reactor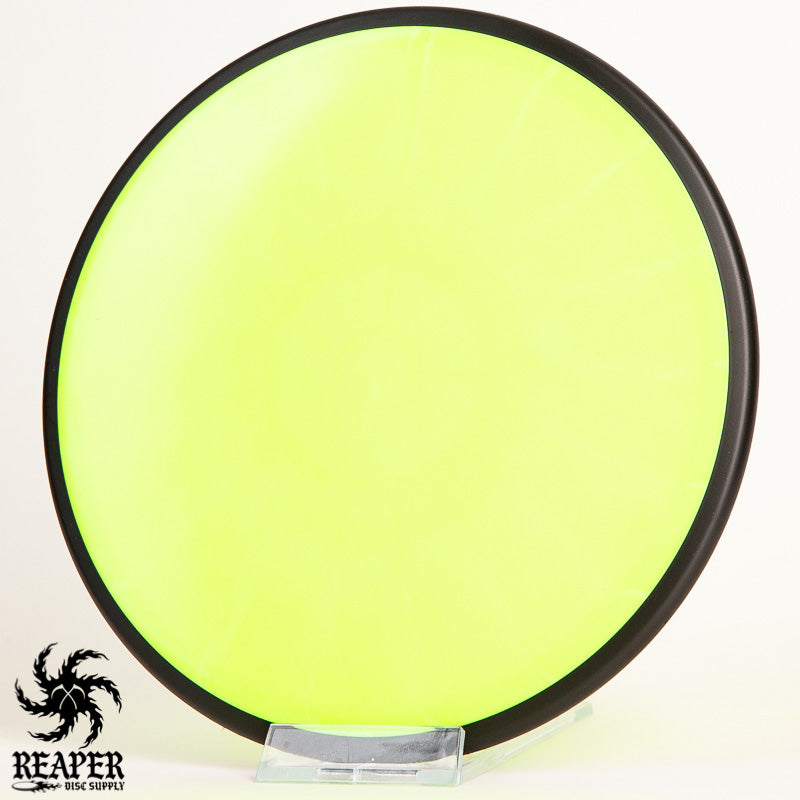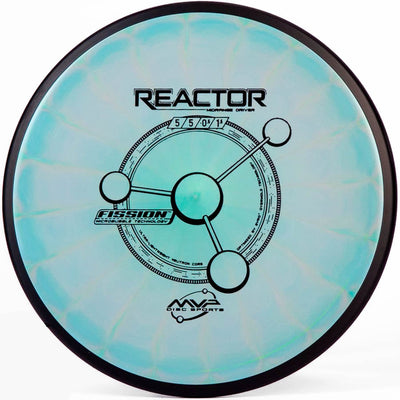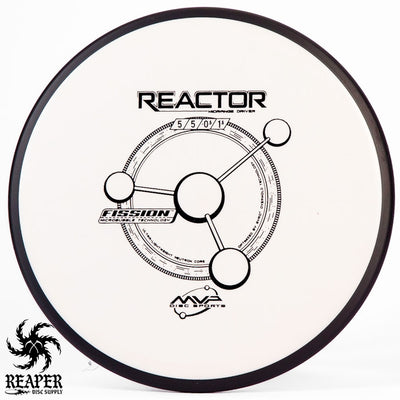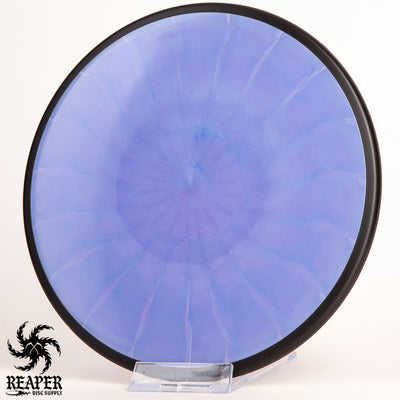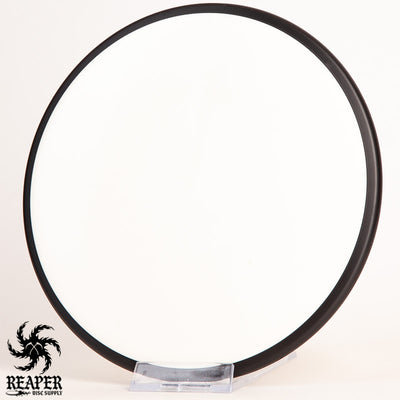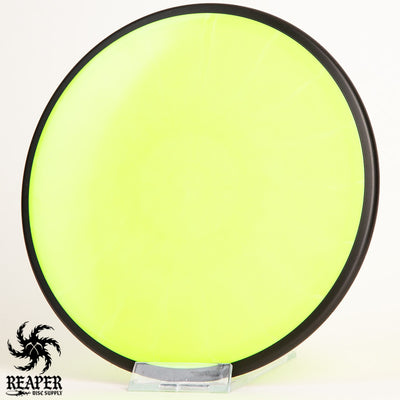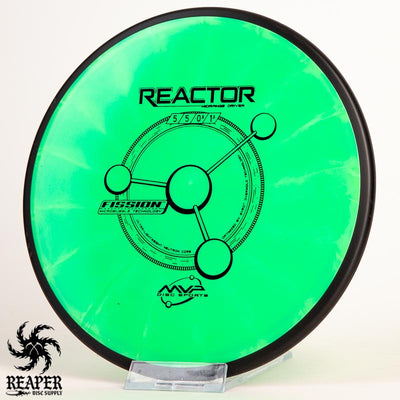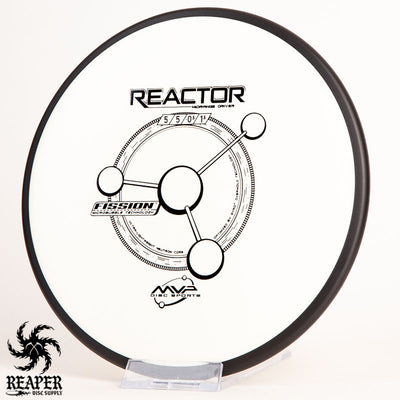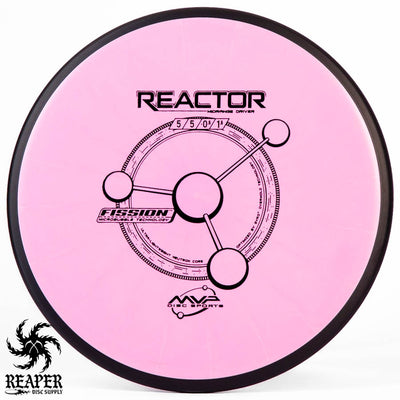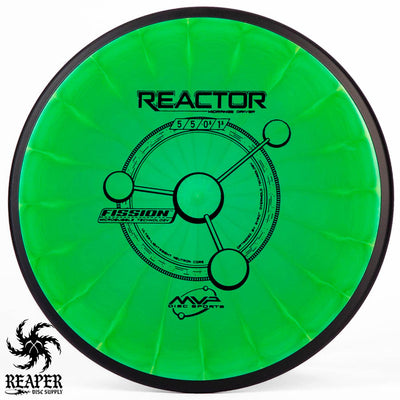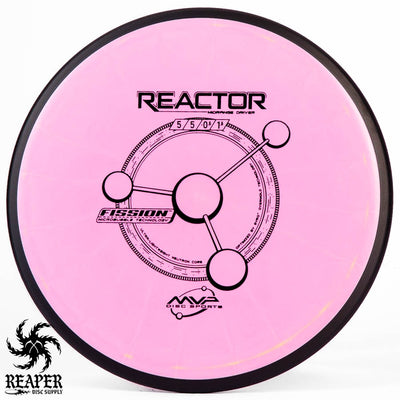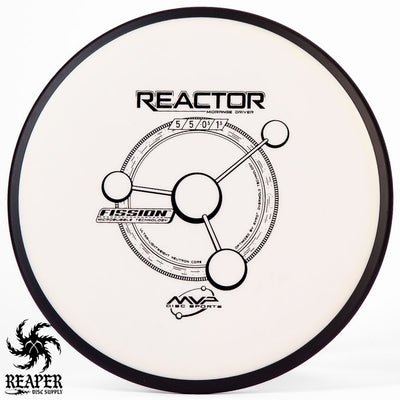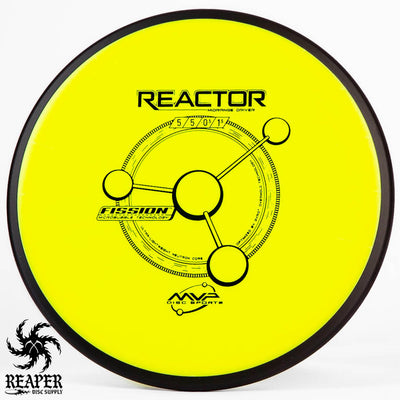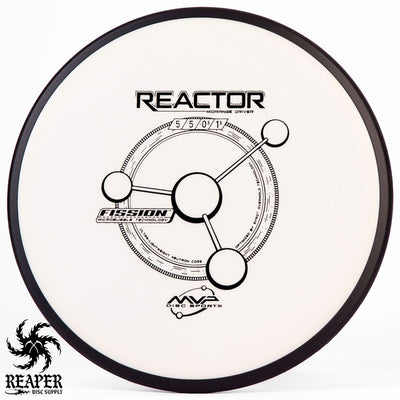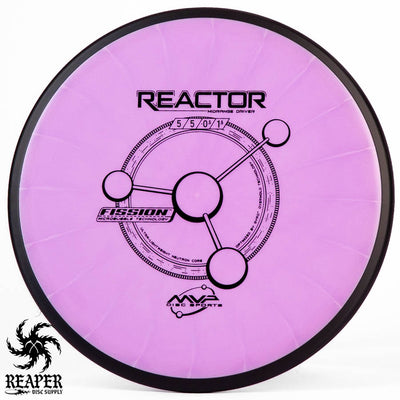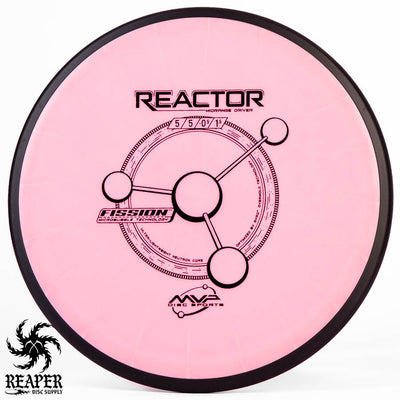 The MVP Fission Reactor is a stable midrange disc golf disc that is made with durable, very grippy plastic. The Fission Reactor is essentially the Axiom Neutron Hex's big brother. It is a remarkably glidey midrange disc that has more fade than a Hex.
This disc will fly dead straight with a forward fading finish and mild skip when thrown straight. If you really crank on this disc you can get it to turn over and hold an anhyzer line before fading back to flat and ending to the left.
Like a bunch of MVP and Axiom discs; the Fission Reactor has a low profile and the rim is relatively small compared to equivalent midranges. I find that the little rim makes it quite comfortable in the hand and handles really well when gripping for forehand shots.
You can't go wrong with an MVP Reactor!
We also have a Reactor in Neutron plastic.
You may also like: MVP Matrix Neutron, Discmania MD3, Latitude 64 Compass
MVP Fission Reactor Flight Numbers
Speed

: 5

Glide

: 5

Turn

: -0.5

Fade

: 1.5
Commonly used for: Midrange drives
Stability: Stable
Experience: Any
Dimensions & Specs
Height

: 1.7 cm

Rim Depth

: 1.3 cm

Rim Thickness

: 1.4 cm

Diameter

: 21.4 cm

Flexibility

: 9.87 kg

Max Weight:

 177.6 gr