MVP Cosmic Neutron Volt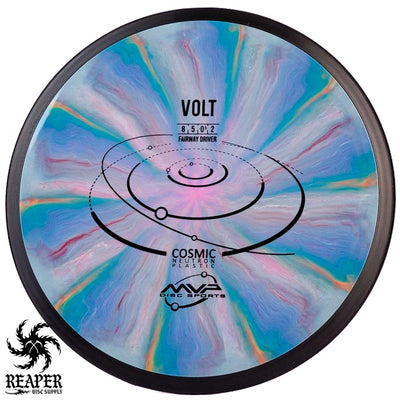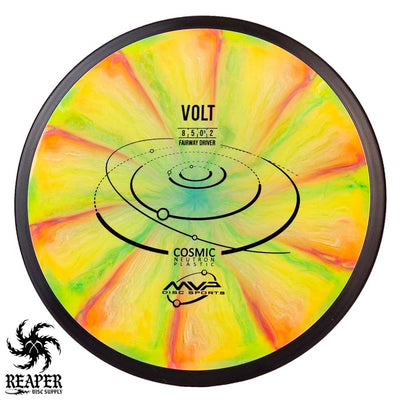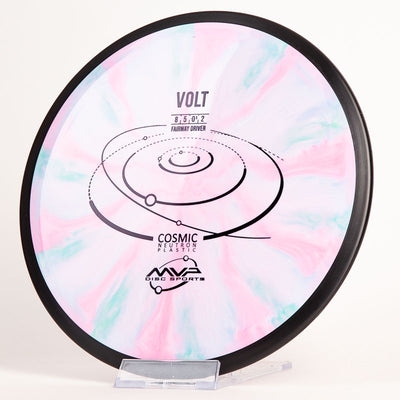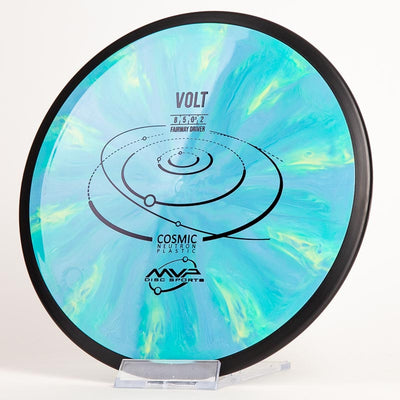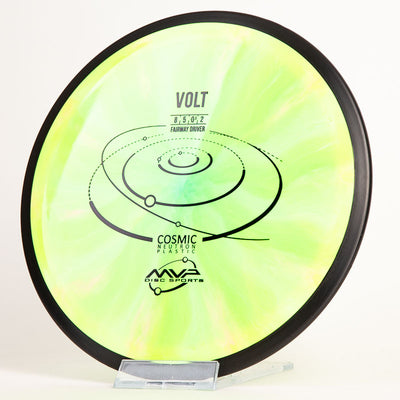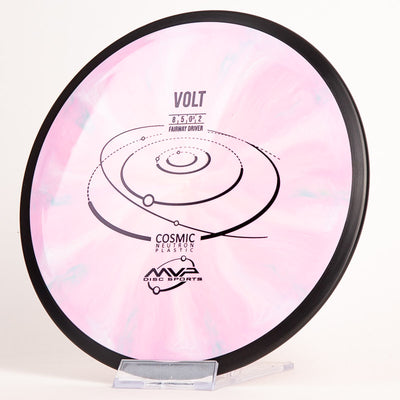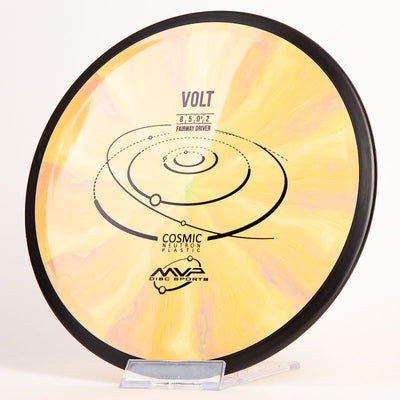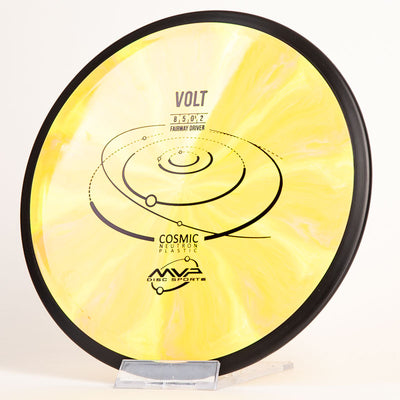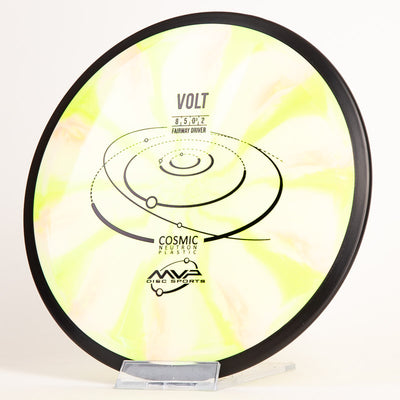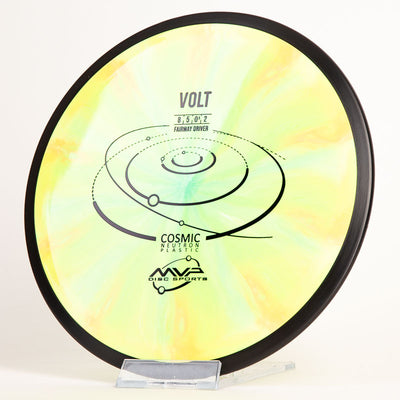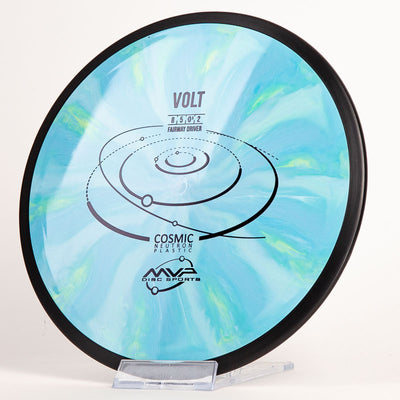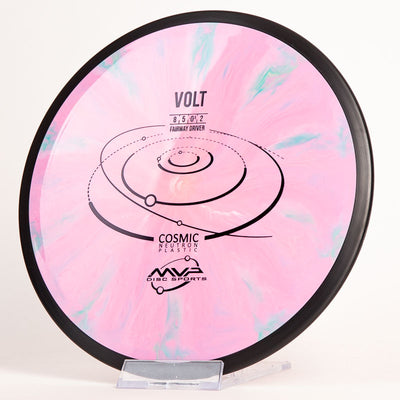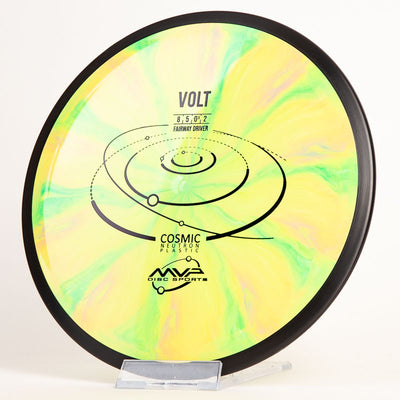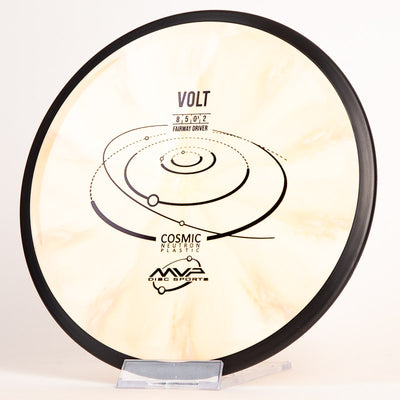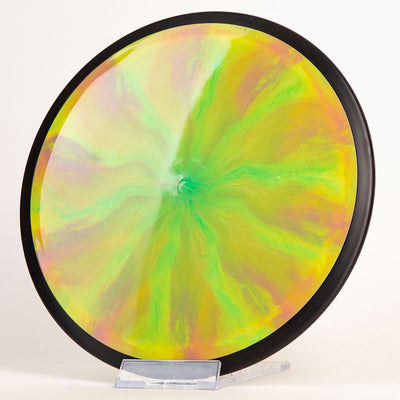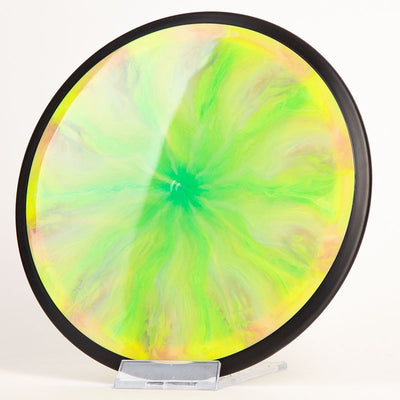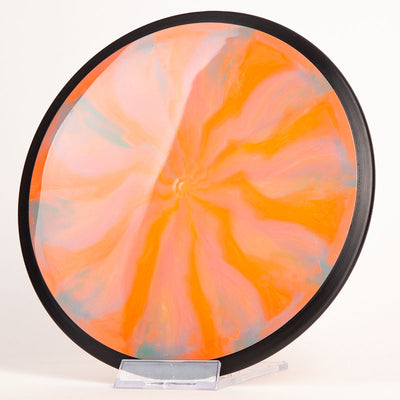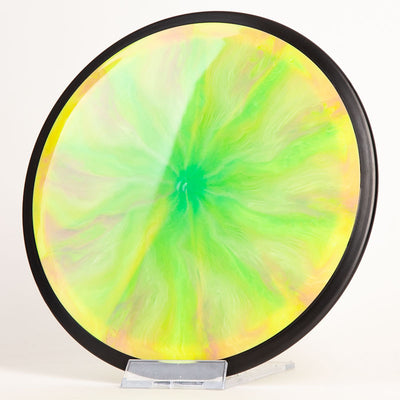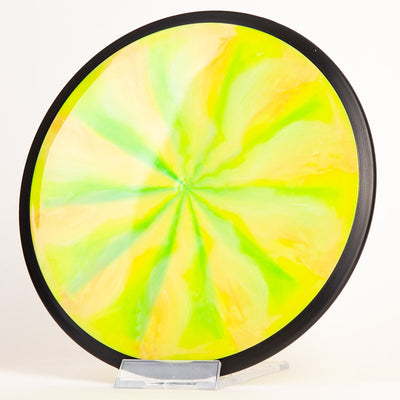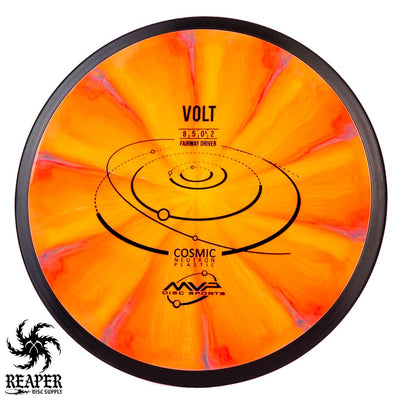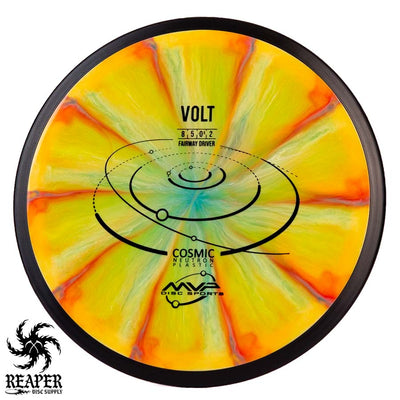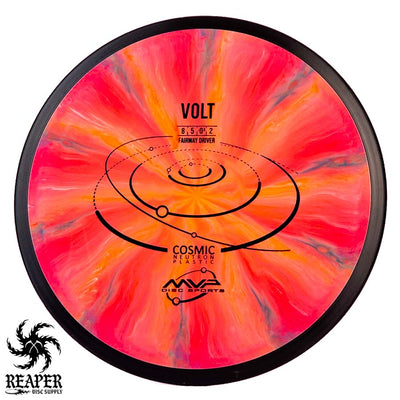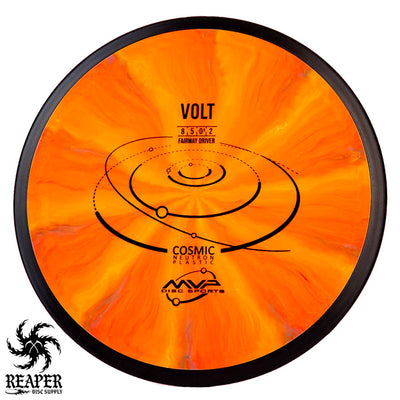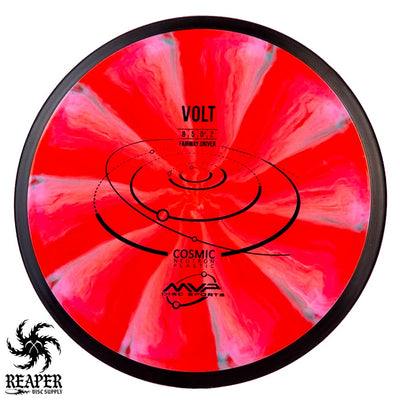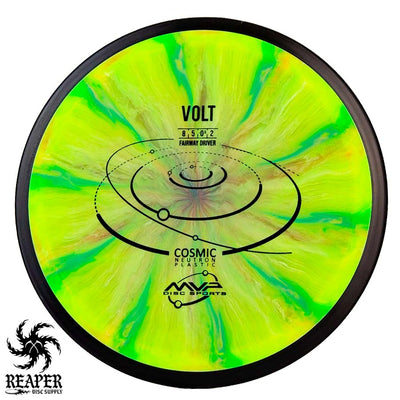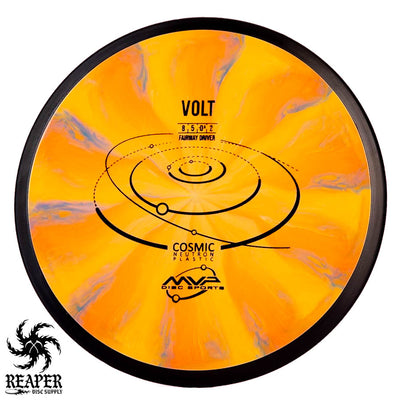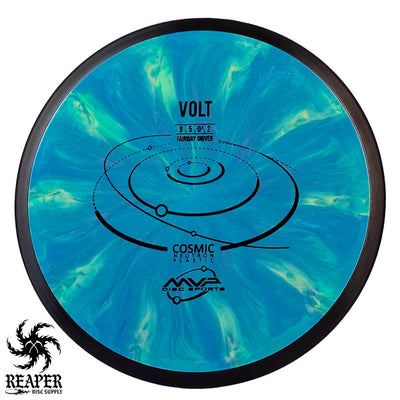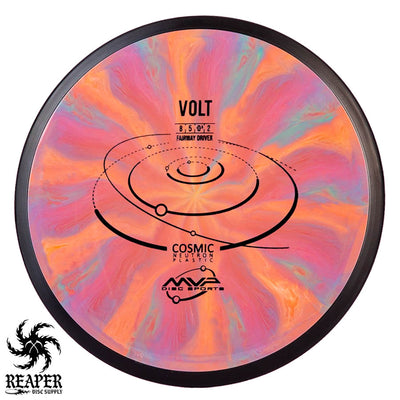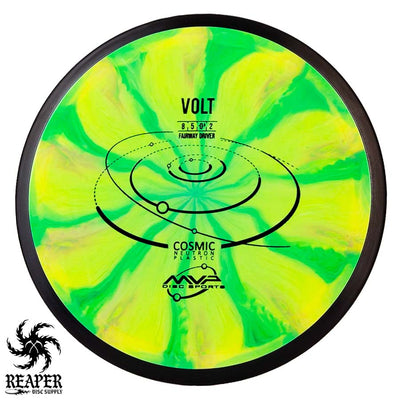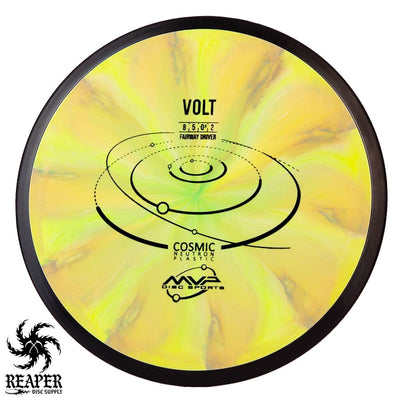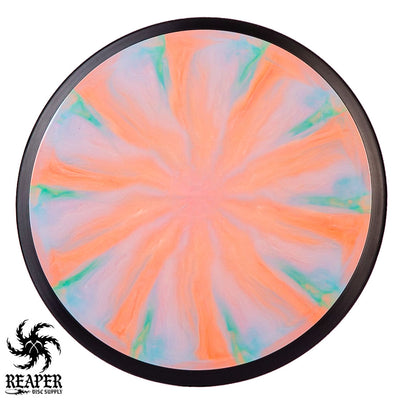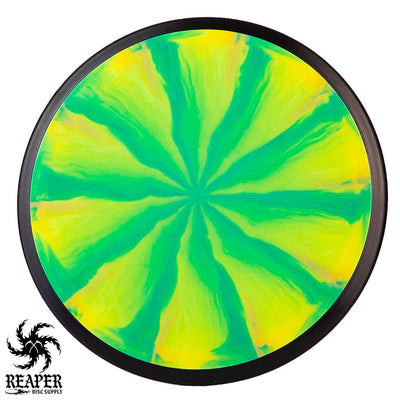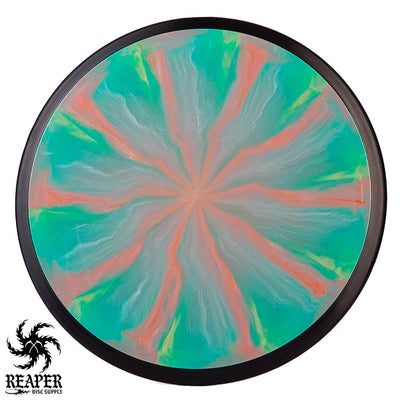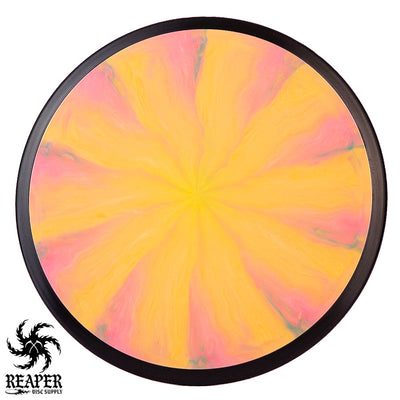 The MVP Cosmic Neutron Volt is a stable fairway driver great for players of any skill level.
The Cosmic Neutron Volt is excellent for controlled shots where you don't need maximum distance but still need to get a decent way down the fairway. I would compare it to a faster Teebird with more glide.
It's very reliable on whatever line you throw it on, and will predictably hyzer out towards the end of the flight. It will also skip when landing in short grass or dirt.
The Volt is very comfortable to hold and provides a clean release every time I throw it. I love the small-rimmed feel of MVP's discs which is why this is one of the most used discs in my bag. 
Beginners can use the Cosmic Neutron Volt as their overstable driver, and it is also great for learning forehand shots. It fits comfortably in the hand, and the overstability will help fight the natural anhyzer that most novice players throw with.
For more similar-flying fairway drivers check out the Infinite Metal Flake Glow Exodus, Discmania C-Line FD, and Thought Space Athletics Ethos Votum.
MVP Cosmic Neutron Volt Flight Numbers
Speed

: 8

Glide

: 5

Turn

: -.5

Fade

: 2
Commonly used for: Controlled fairway drives
Stability: Stable
Experience: Any
Rim: Small
Dimensions & Specs
Height

: 1.6 cm

Rim Depth

: 1.1 cm

Rim Thickness

: 2 cm

Diameter

: 21.1 cm

Flexibility

: 1.6 cm

Max Weight:

 175.1 gr