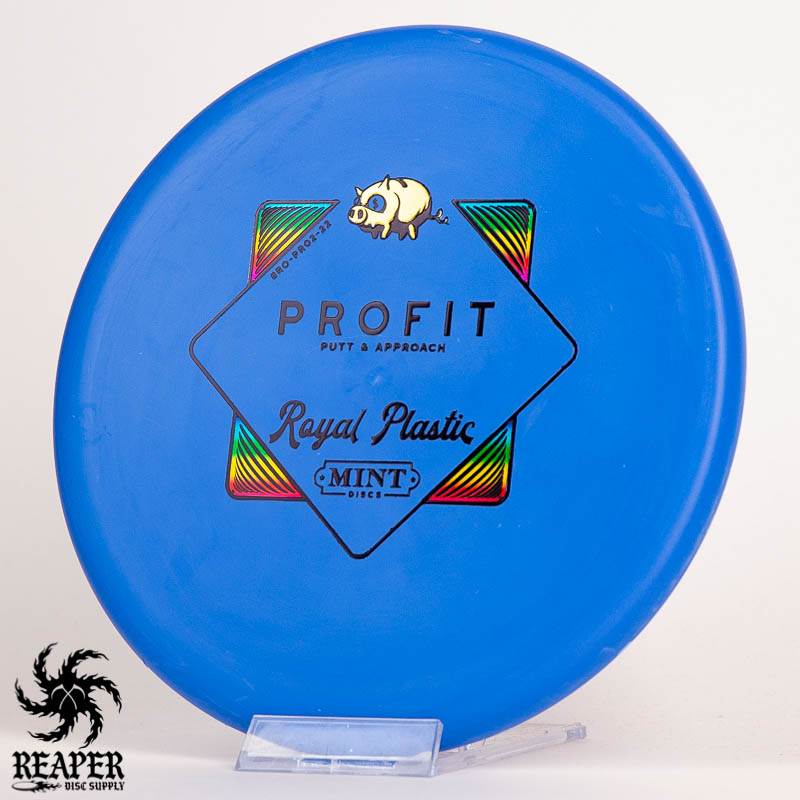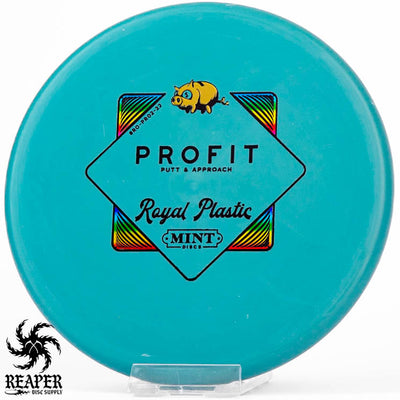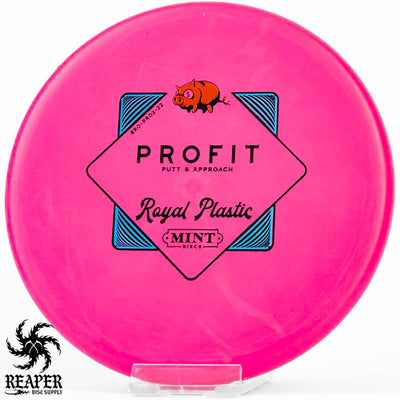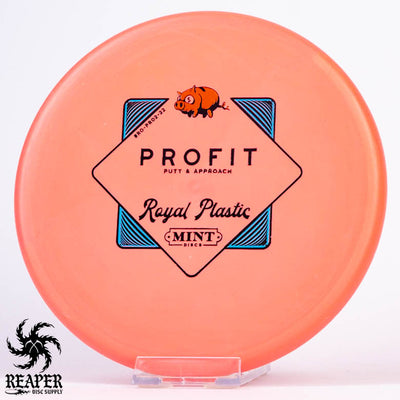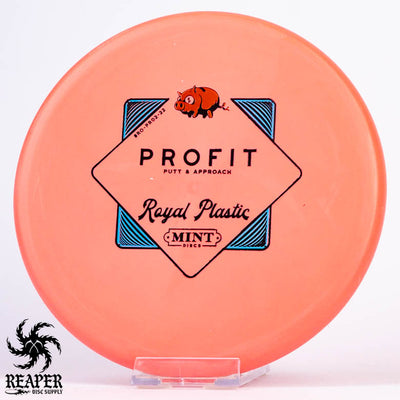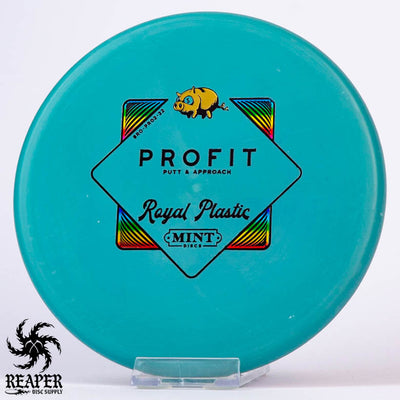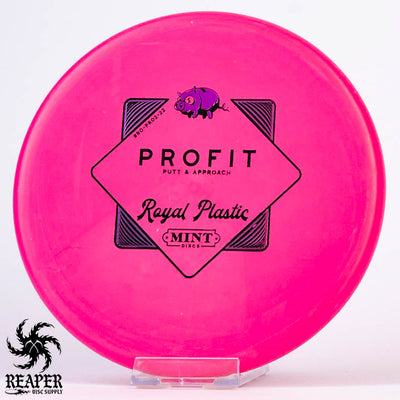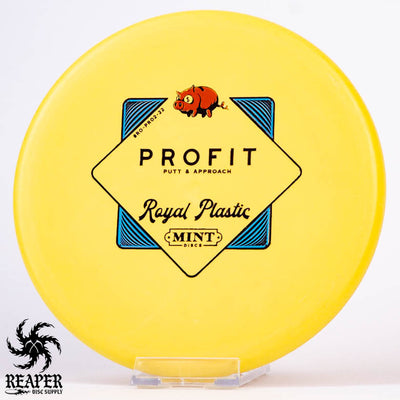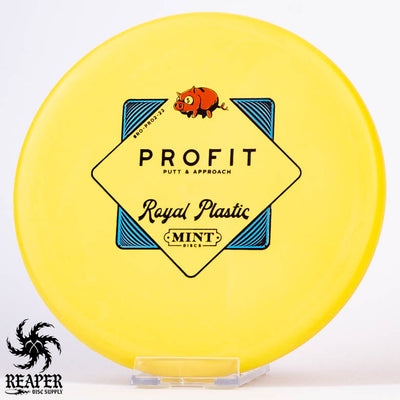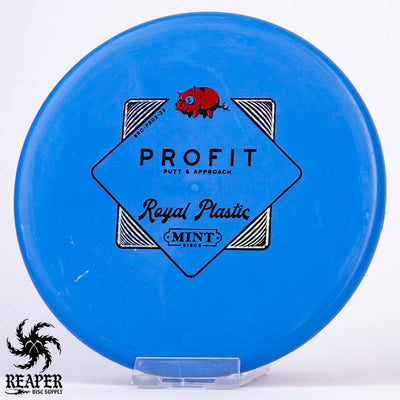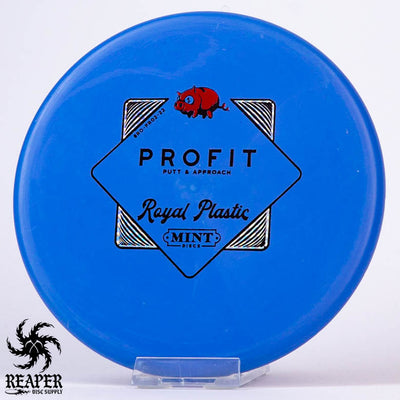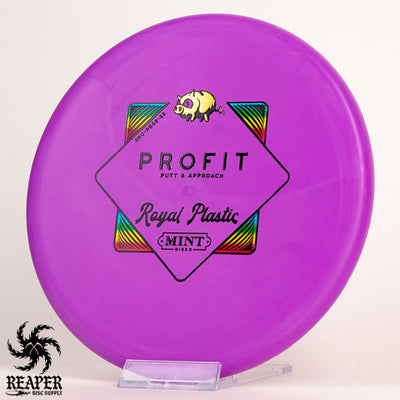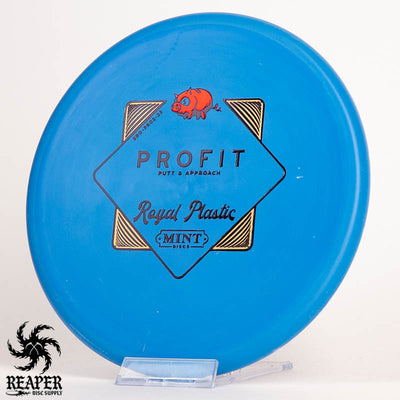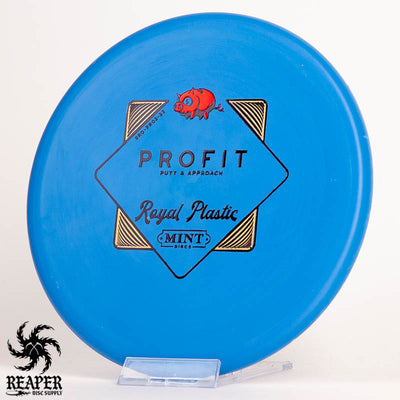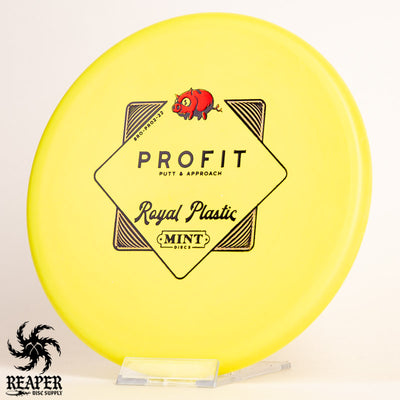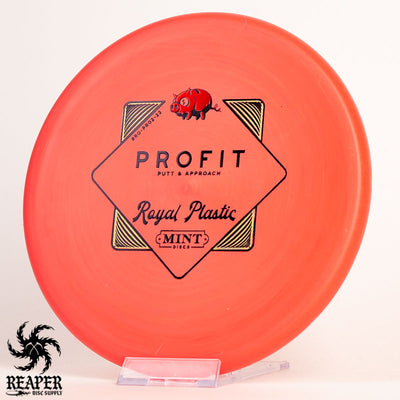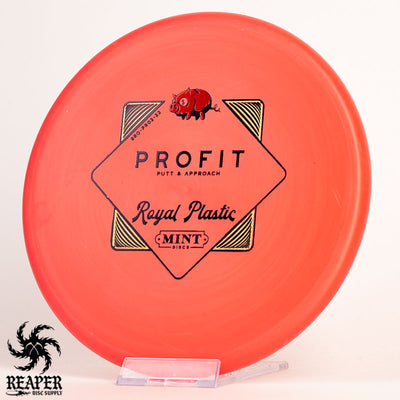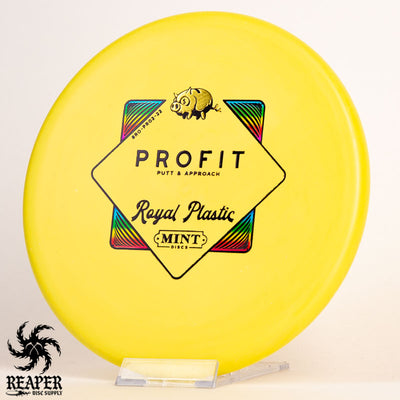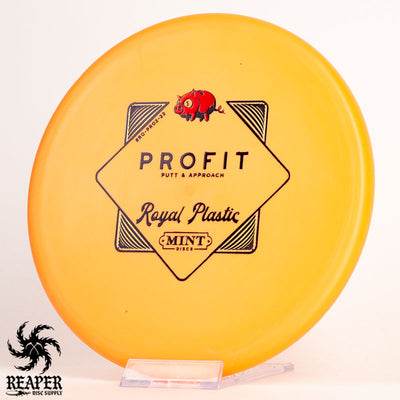 The Mint Discs Royal Profit is a stable to overstable putt & approach disc made with comfortable grippy plastic. Mint Discs' Royal plastic is extremely grippy and tacky plastic that feels great in the hand.

The Royal Profit is the ultimate approach/throwing putter for up to about 175 feet. It has quite a bit of glide for a throwing putter and sufficient fade to allow for a proper amount of power. It will maintain any line you set it on before gently fading forward towards the end of its flight.
This putter is a fantastic option for players looking for an all-in-one putter; it can be utilized as a putting putter, throwing putter, as well as an approach disc. Amazing for putter-only rounds and for understanding how to throw an assortment of various lines. It is also outstanding for forehand drives and is particularly comfortable to grip; both for sidearm and backhand shots.
We also carry the Profit in Sublime plastic as well as the Profit in Soft Royal plastic. Some similar putters we sell: Kastaplast K1 Soft Team Reko, Mint Discs Eternal Bullet, Thought Space Aura Praxis.
Mint Discs Royal Profit Flight Numbers
Speed

: 3

Glide

: 3

Turn

: 0

Fade

: 2
Commonly used for: Throwing putter
Stability: Overstable
Experience: Any
Rim: Beaded
Dimensions & Specs
Height

: 1.9 cm

Rim Depth

: 1.6 cm

Rim Thickness

: 1.1 cm

Diameter

: 21.1 cm

Flexibility

: 9.66 kg

Max Weight:

 175.1 gr