Mint Discs Sublime Profit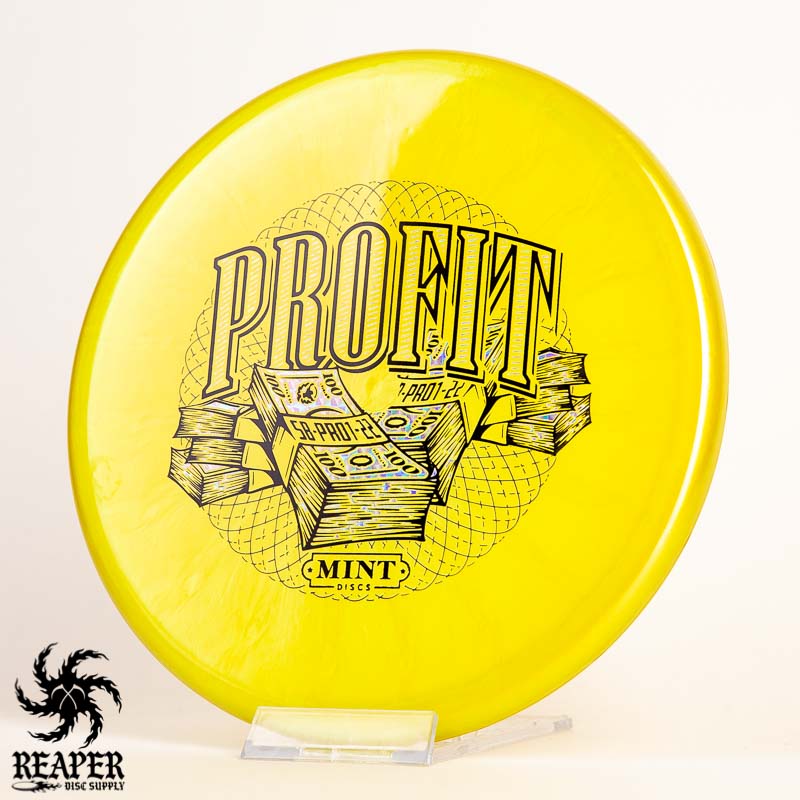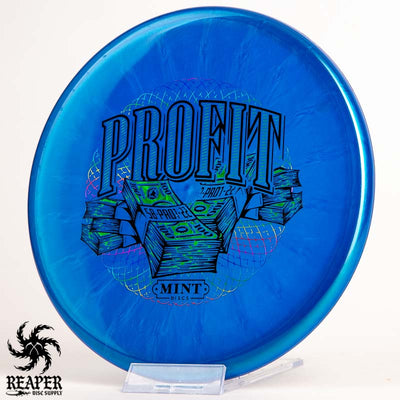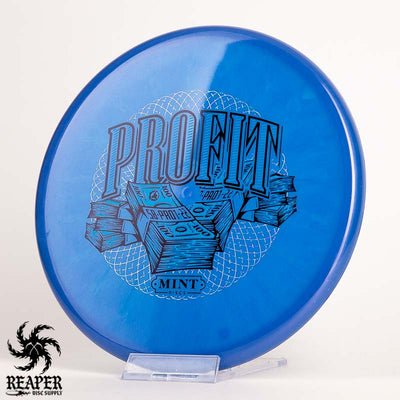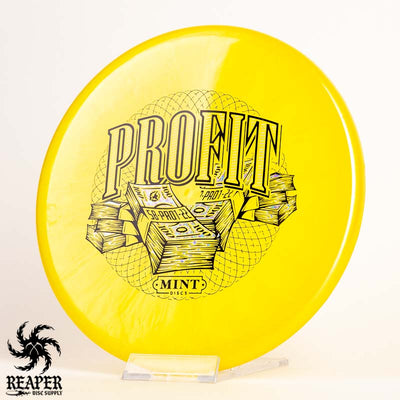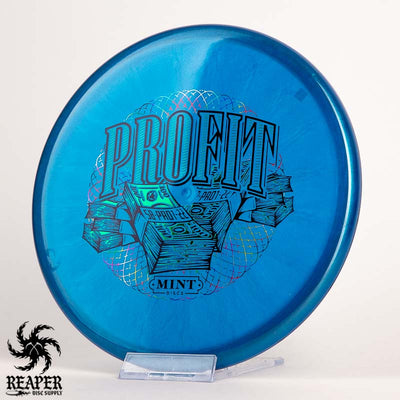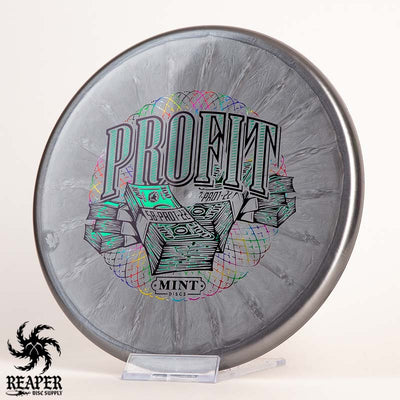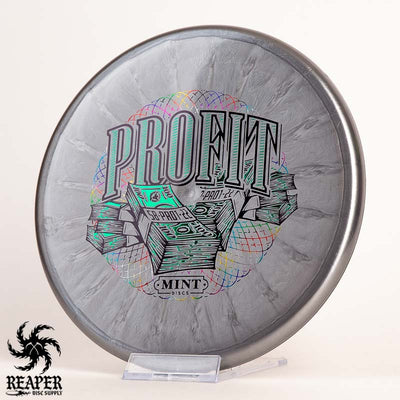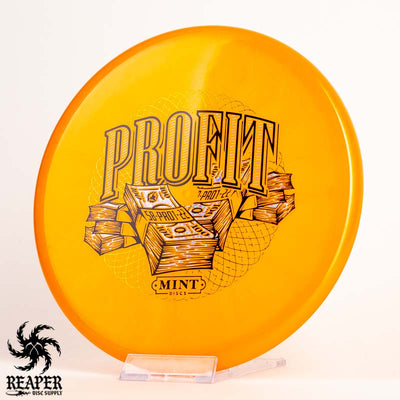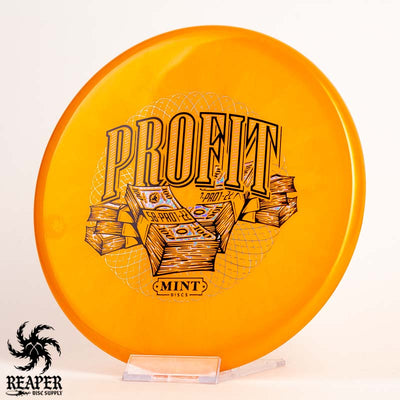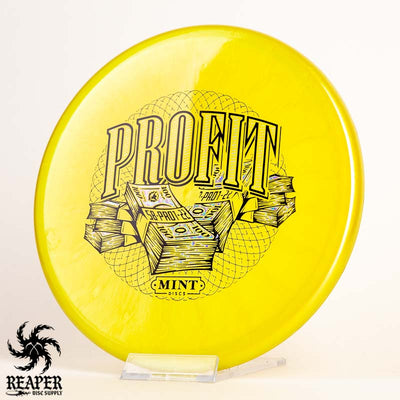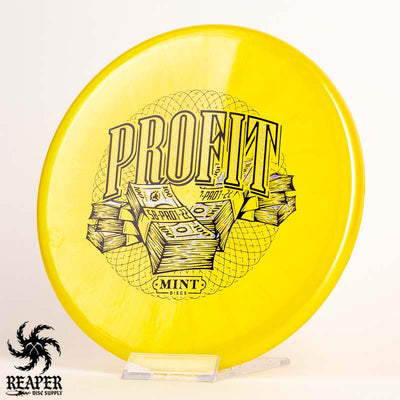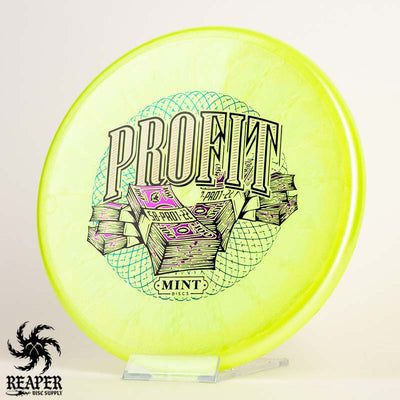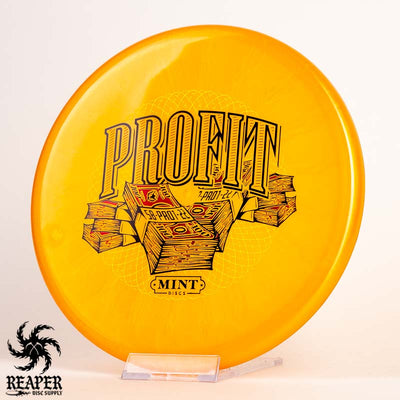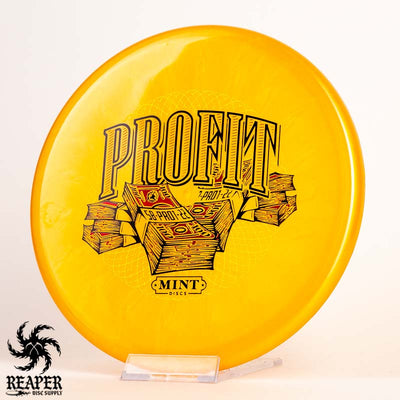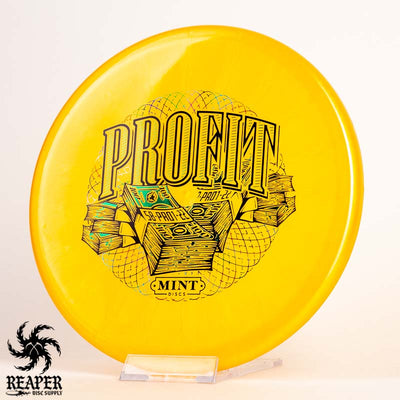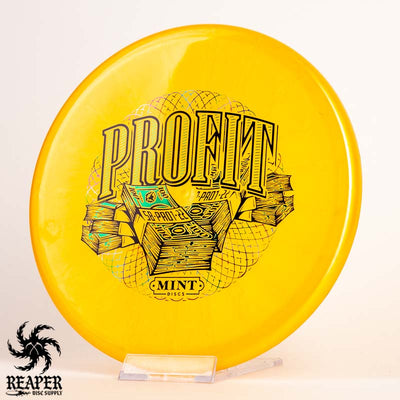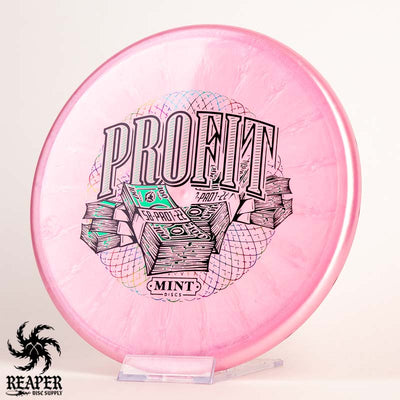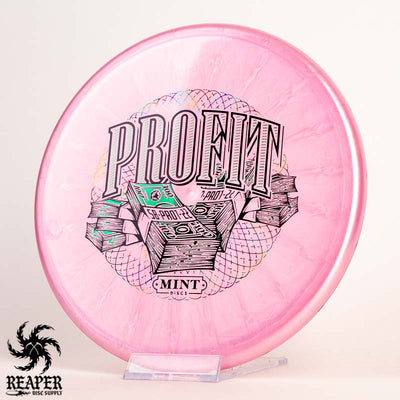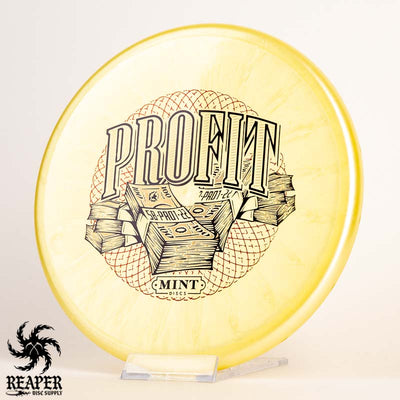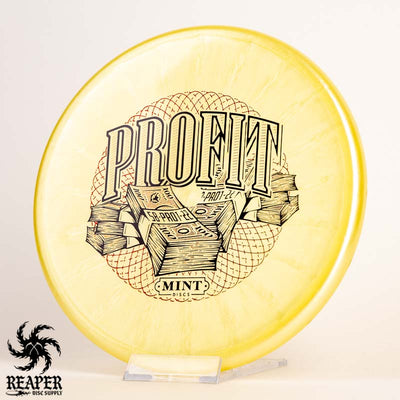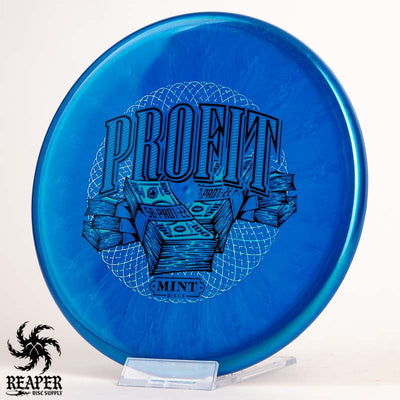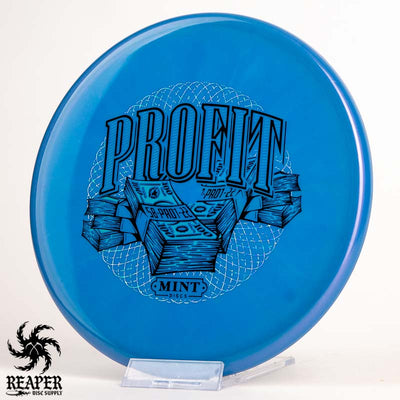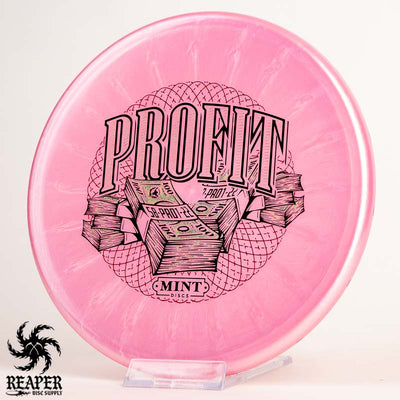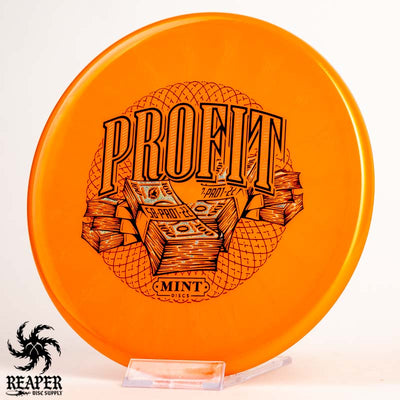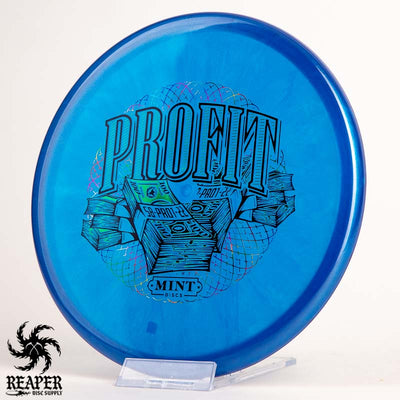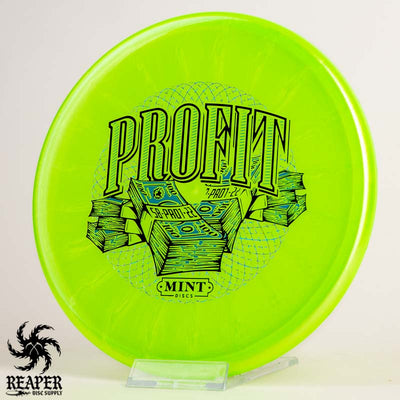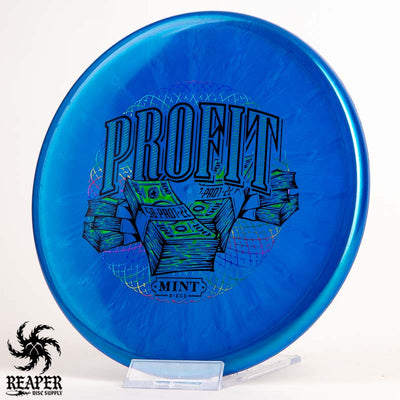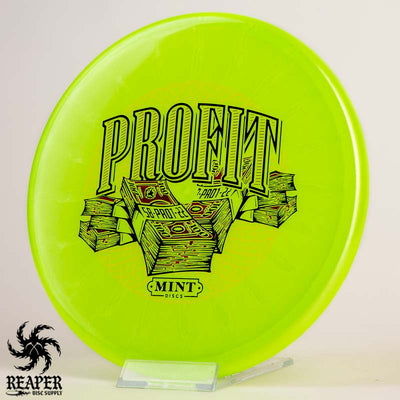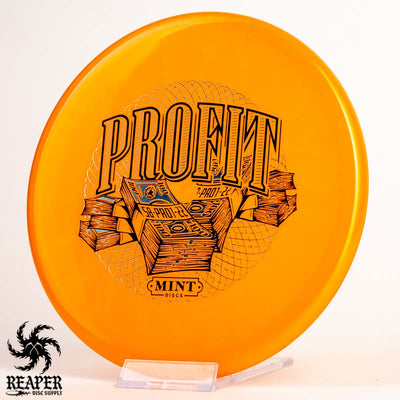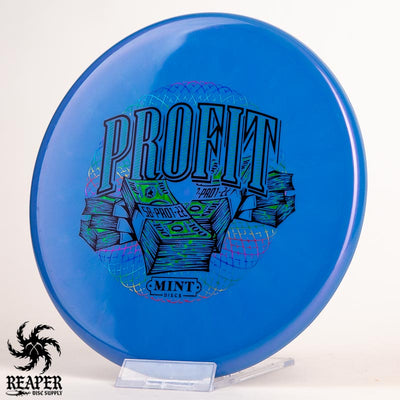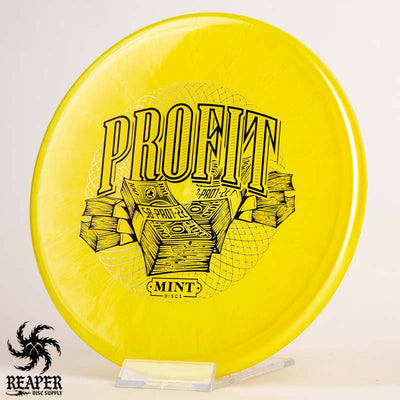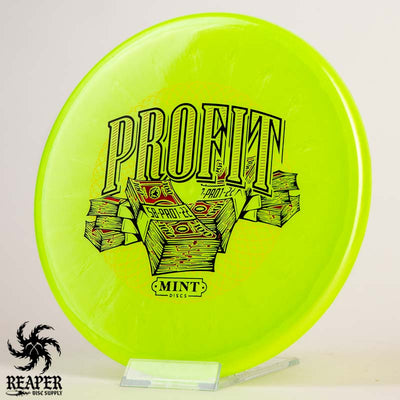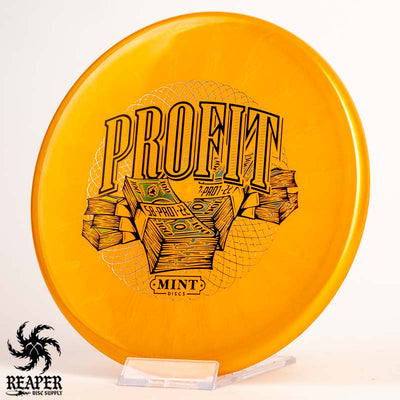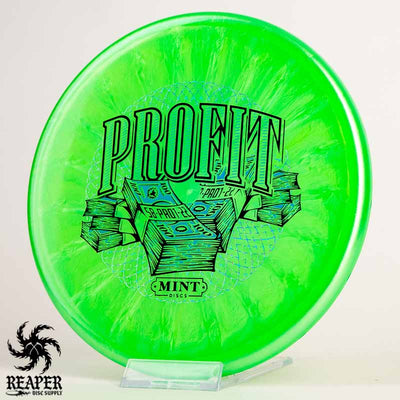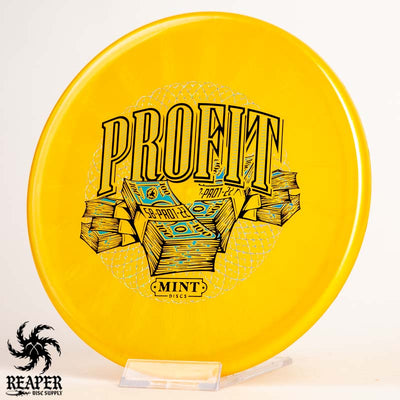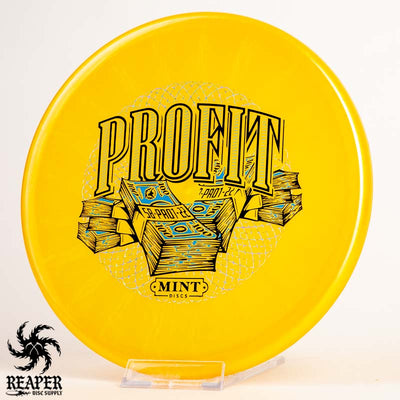 The Mint Discs Sublime Profit is a stable to overstable putt & approach disc made with premium, beautiful plastic. Mint Discs' Sublime plastic is easy to grip and will maintain its stability for a long time before beating in.
The Sublime Profit is the ultimate approach/throwing putter for up to about 175 feet. It has quite a bit of glide for a throwing putter and enough fade to allow for a decent amount of power. It will hold any line you put it on before gently fading forward towards the end of its flight.
This putter is a great option for beginners looking for an all-in-one putter; it can be used as a putting putter, throwing putter, and approach disc. Great for putter-only rounds and for learning how to throw a variety of different lines. It is also excellent for forehand drives and is incredibly comfortable to grip for both sidearm and backhand shots.
We also have the Profit in Royal plastic. Some comparable putters we carry: Kastaplast K1 Reko, Mint Discs Eternal Bullet, Thought Space Athletics Nebula Aura Praxis.
Mint Discs Sublime Profit Flight Numbers
Speed

: 3

Glide

: 3

Turn

: 0

Fade

: 2
Commonly used for: Throwing putter
Stability: Overstable
Experience: Any
Rim: Beaded
Dimensions & Specs
Height

: 1.9 cm

Rim Depth

: 1.6 cm

Rim Thickness

: 1.1 cm

Diameter

: 21.1 cm

Flexibility

: 9.66 kg

Max Weight:

 175.1 gr