Mint Discs Eternal Bullet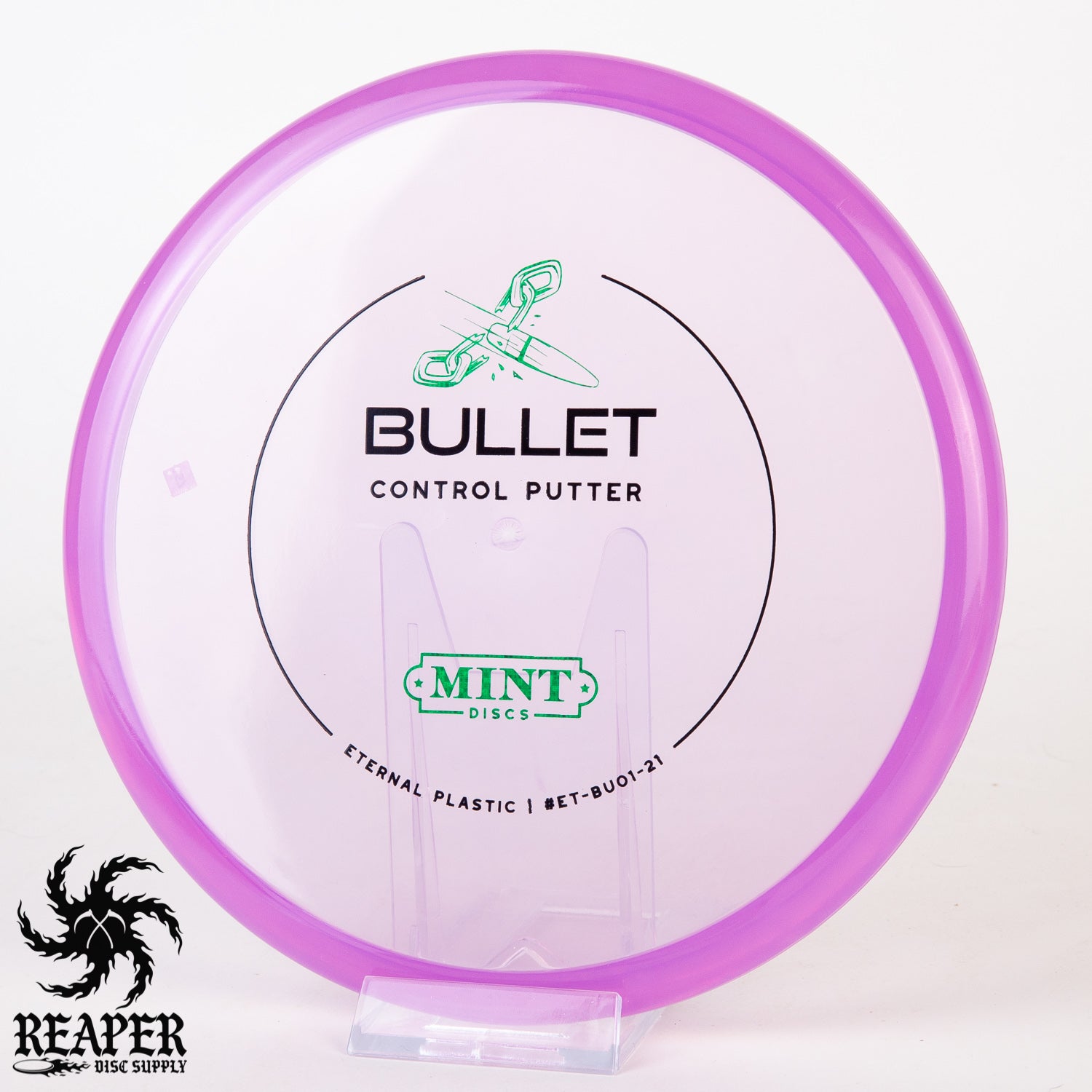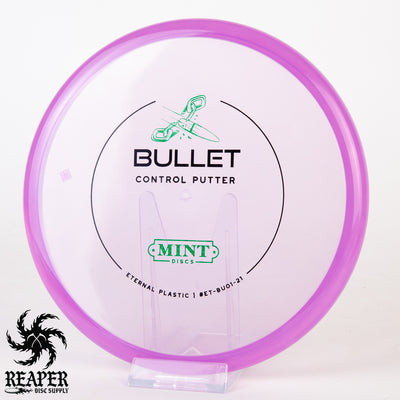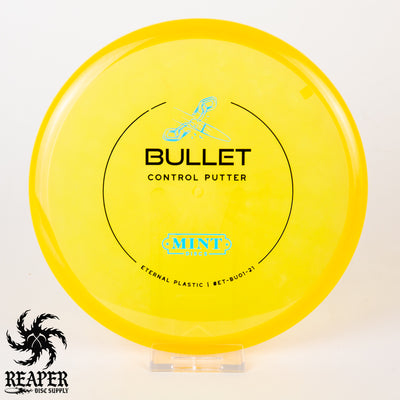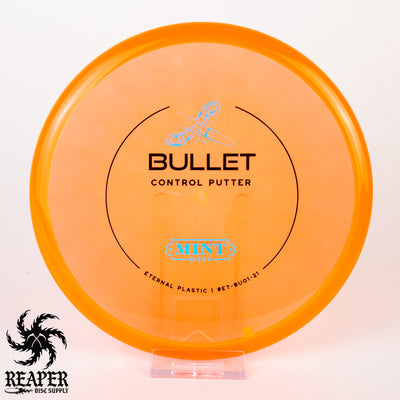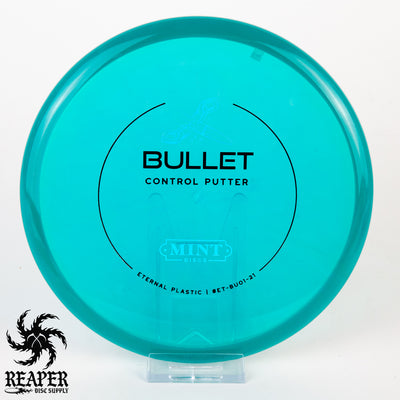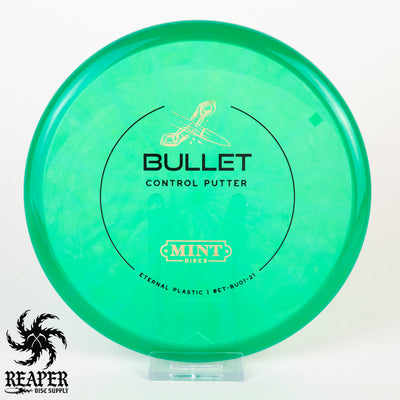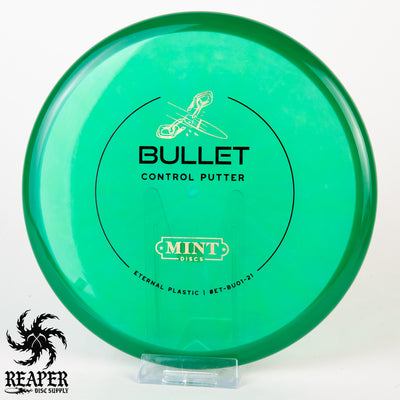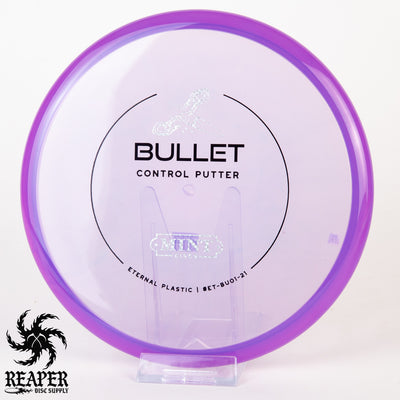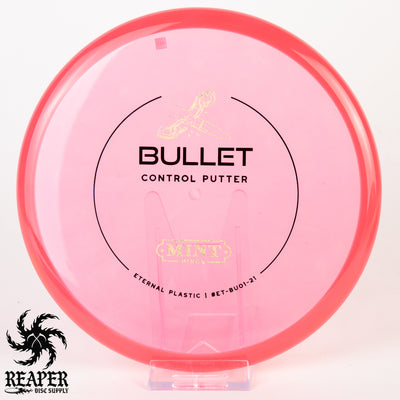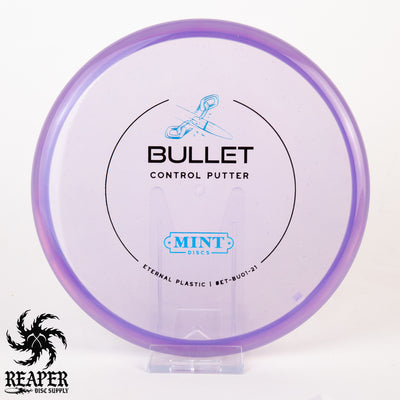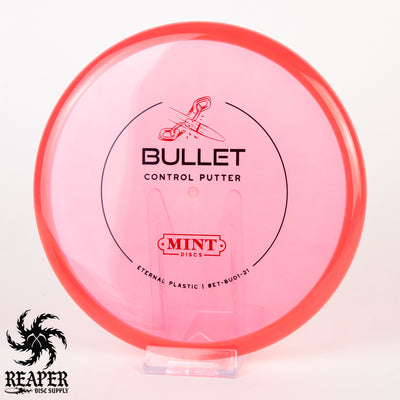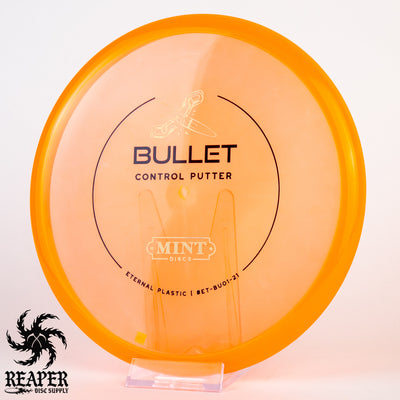 The Mint Discs Eternal Bullet is a stable disc golf putter that is great for any skill level of player. Mint's Eternal Plastic is a translucent, gummy plastic with a high amount of flexibility. This plastic can take a lot more damage than your typical base putter plastic so you won't need a new putter anytime soon.
The Bullet has a very small micro bead on the edge that is barely noticeable when it's in your hand and feels very natural. This putter doesn't have a super deep rim, making a great putter for forehand approach shots.
If you are a beginner looking for an all-in-one putter to add to your bag the Mint Eternal Bullet is a really great option. Not only can you putt with this disc, but you can also use it as a driving putter and approach disc. The Bullet will hold any line you put it on which makes it really easy to learn different release angles and shot types with.
Intermediate and advanced players will love this disc for throwing; it is extremely reliable and comes out of the hand very smoothly. It's one of my favorite putters to throw with forehand shots, especially in this plastic. The low profile is ideal for these kinds of shots and the reliable fade doesn't leave you guessing where your shot will end up when it lands.
You may also like:
Mint Discs Eternal Bullet Flight Numbers
Speed: 2
Glide: 3
Turn: 0
Fade: 1
Commonly used for: Driving/approach putter
Stability: Stable
Mint Bullet Dimensions
Diameter: 21.2 cm
Height: 1.8 cm
Rim Depth: 1.5 cm
Rim Thickness: 1.1 cm
Flexibility: 9.32 kg
Max Weight: 176 gr