Millennium Quantum Omega 4 (First Run)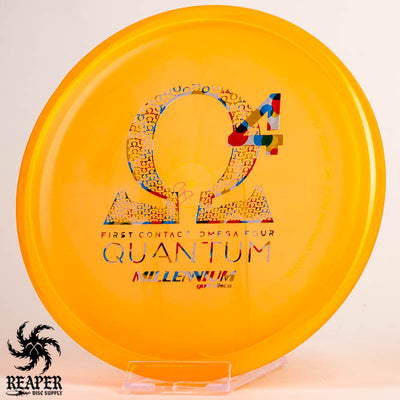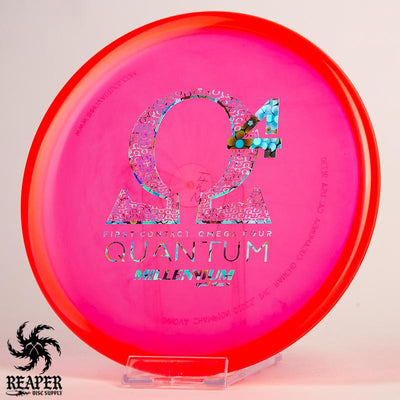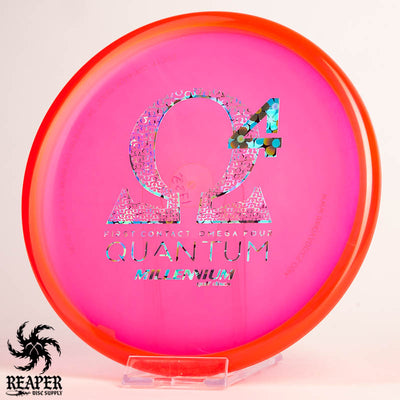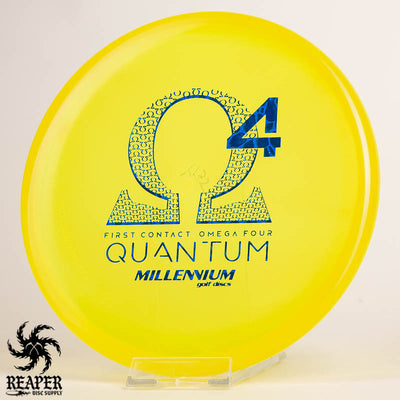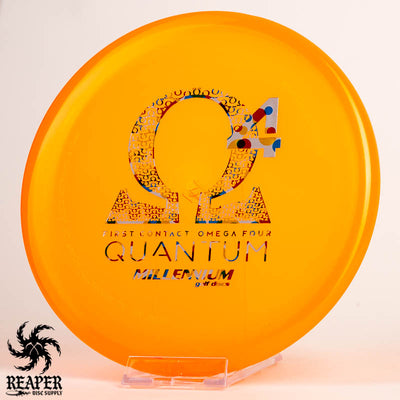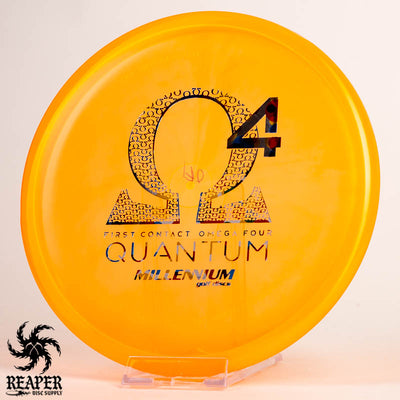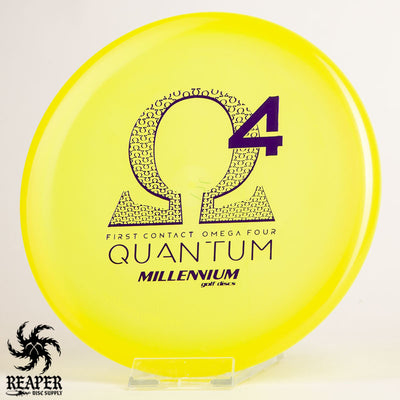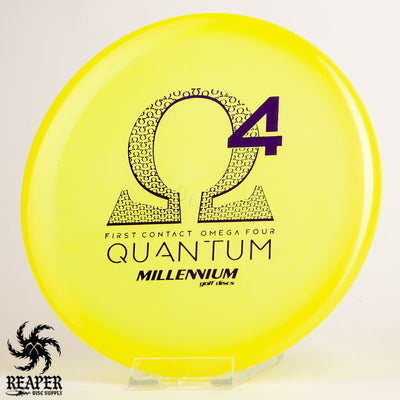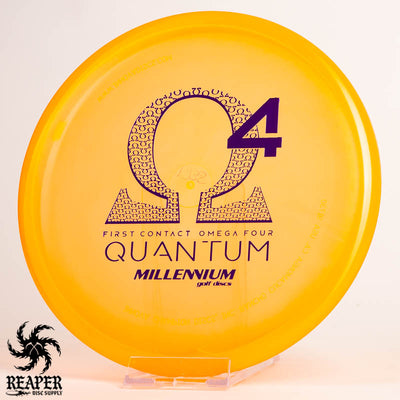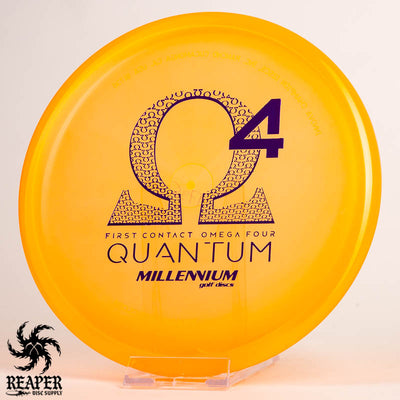 The Millennium Omega 4 in Quantum plastic is a stable putt & approach disc. Quantum is the same as Innova's Champion plastic so this disc is stable and can take a lot of damage which makes it a perfect approach disc.
In the hand, the Millennium Omega 4 feels very similar (almost identical IMO) to the Discmania P2. If you need a putter that you can drive off the tee this is your disc. It is excellent in heavily wooded courses where shot shaping is a necessity.
Similar putters: Mint Discs Profit, Thought Space Nebula Aura Praxis, Latitude 64 Faith
Millennium Omega 4 Flight Numbers
Speed

: 2

Glide

: 3

Turn

: 0

Fade

: 1
Commonly used for: Putt & Approach
Stability: Stable
Experience: Any
Rim: Beadless
PDGA Dimensions & Specs
Height

: 2 cm

Rim Depth

: 1.5 cm

Rim Thickness

: 1 cm

Diameter

: 21.1 cm

Flexibility

: 8.86 kg

Max Weight:

 175.1 gr