Kastaplast K1 Stal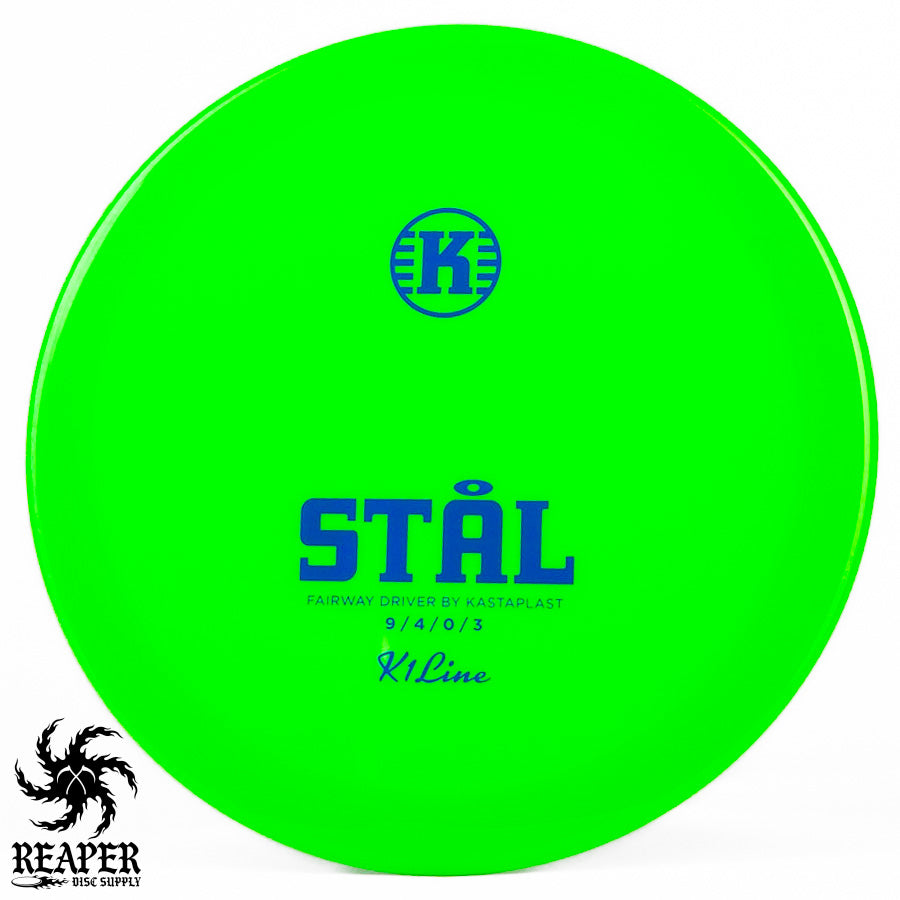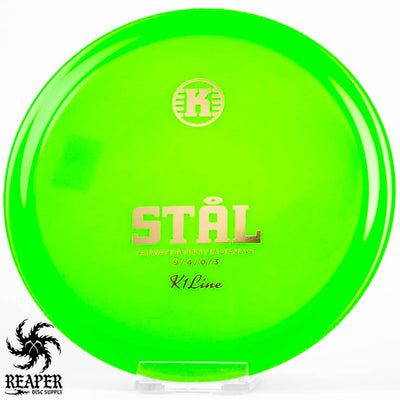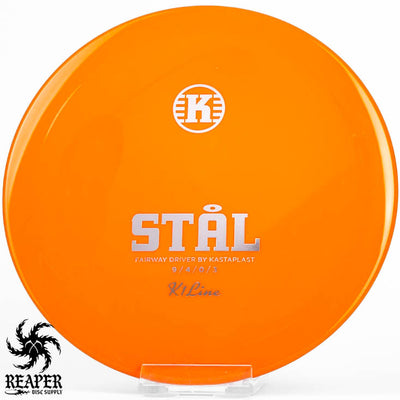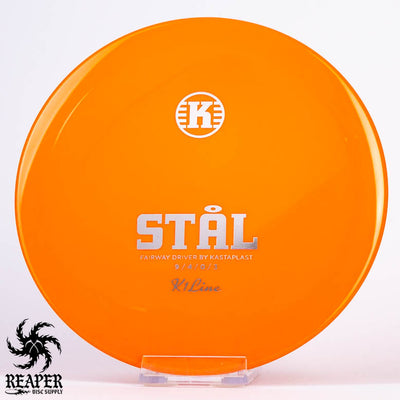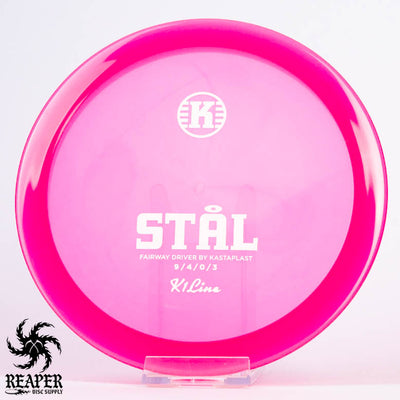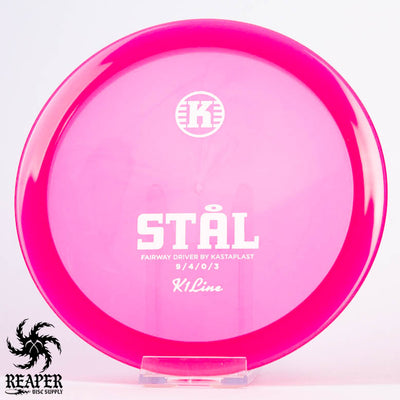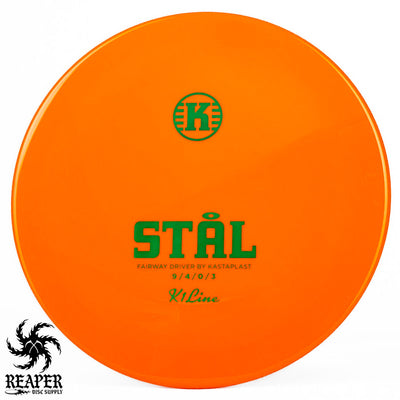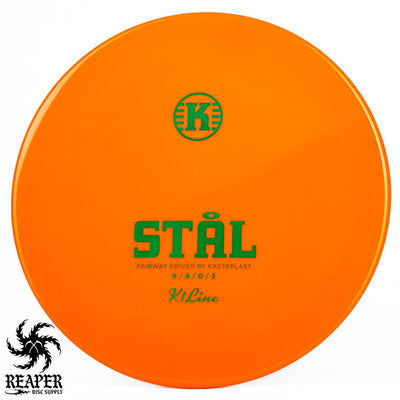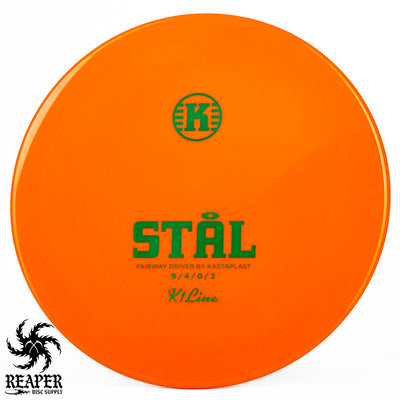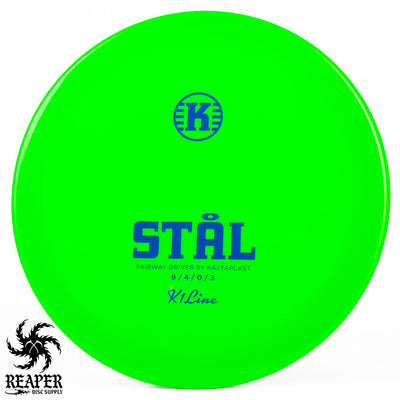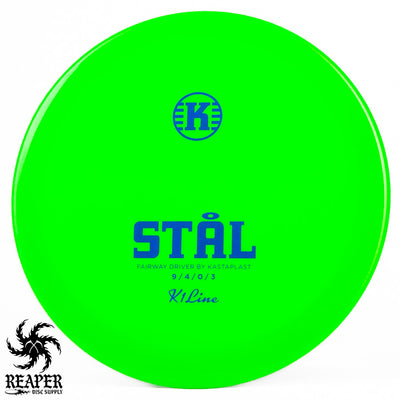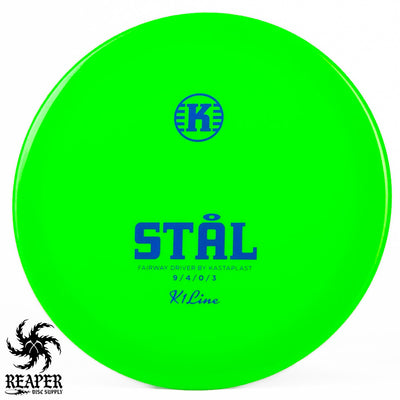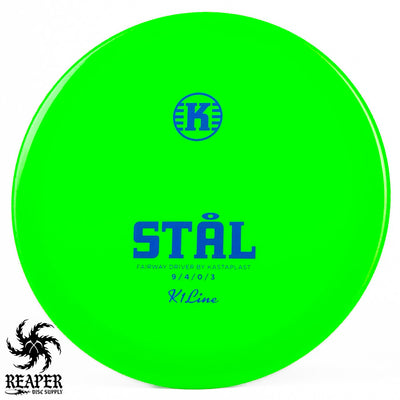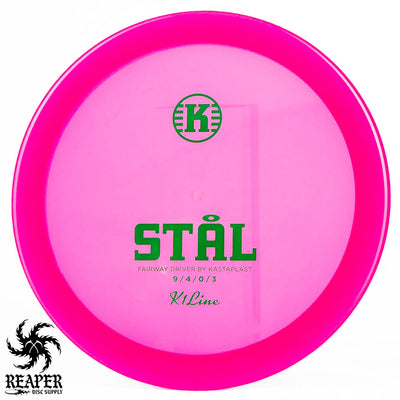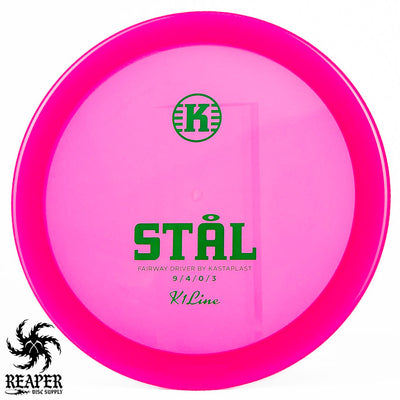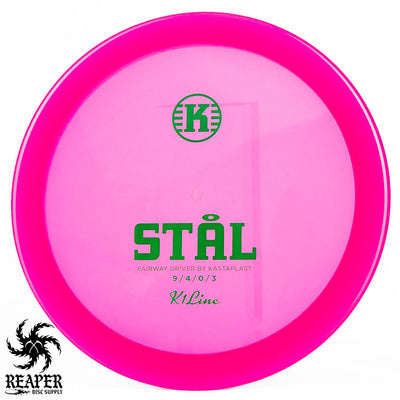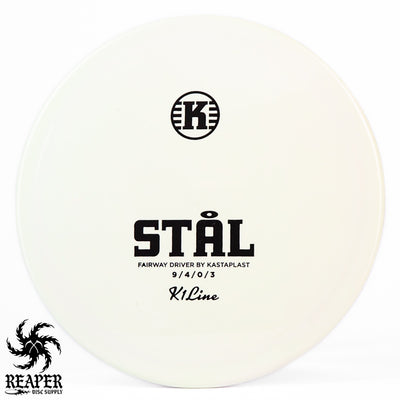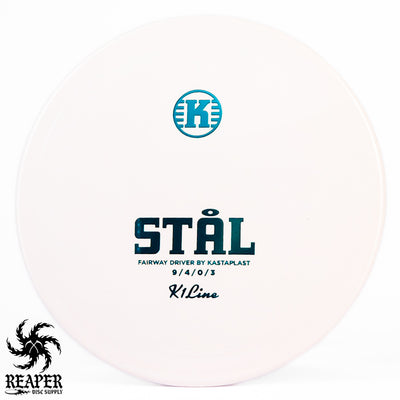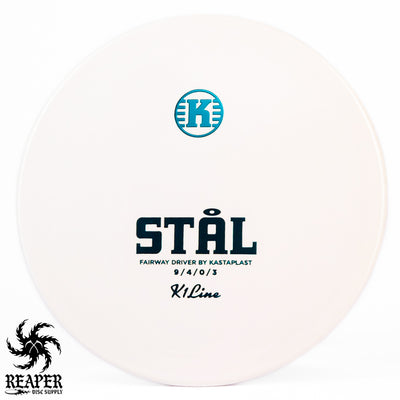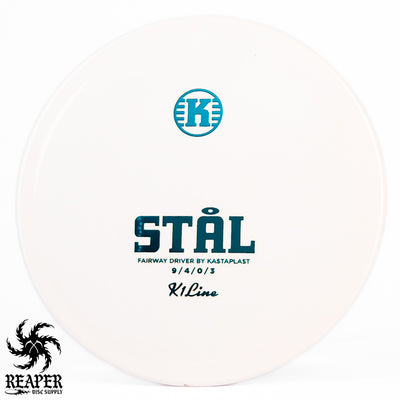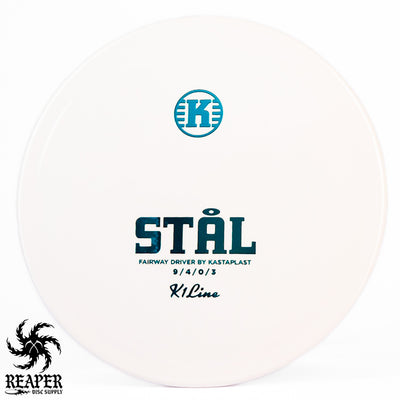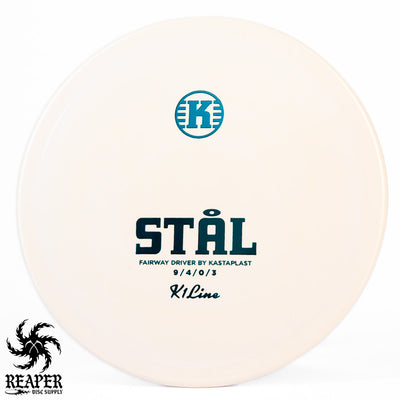 If you are a fan of the Kastaplast K1 Stal, you may also like the Kastaplast Guld, Kastaplast Grym X, or the Kastaplast Lots.
Kastaplast Stal Flight Numbers
Speed: 9
Glide: 4
Turn: 0
Fade: 3
Commonly used for: Fairway Driver
Stability: Overstable
Experience: Advanced
Rim: Beadless
K1 Stal Dimensions & Specs
Height: 1.8 cm
Rim Depth: 1.1 cm
Rim Thickness: 1.9 cm
Diameter: 21.1 cm
Flexibility: 11.0 kg
Max Weight: 175.1 gr
Kastaplast K1 Stal Review
The Kastaplast Stal is an overstable fairway driver that is made with super-durable premium Swedish plastic. It has a similar feel in the hand and a very similar flight path to the Innova Firebird, so you know it's got some heavy beef.
More Here: Kastaplast Stal
The Stal offers moderate glide, no turn, and lots of fade. The Stal is perfect for forced turnover forehand shots, and any controlled drives that require an extremely predictable flight path and a high degree of accuracy.
Because of how overstable the disc is, the Stal is better for intermediate and advanced players. So if you are new to disc golf this may not be the best disc for you.