Kastaplast K1 Guld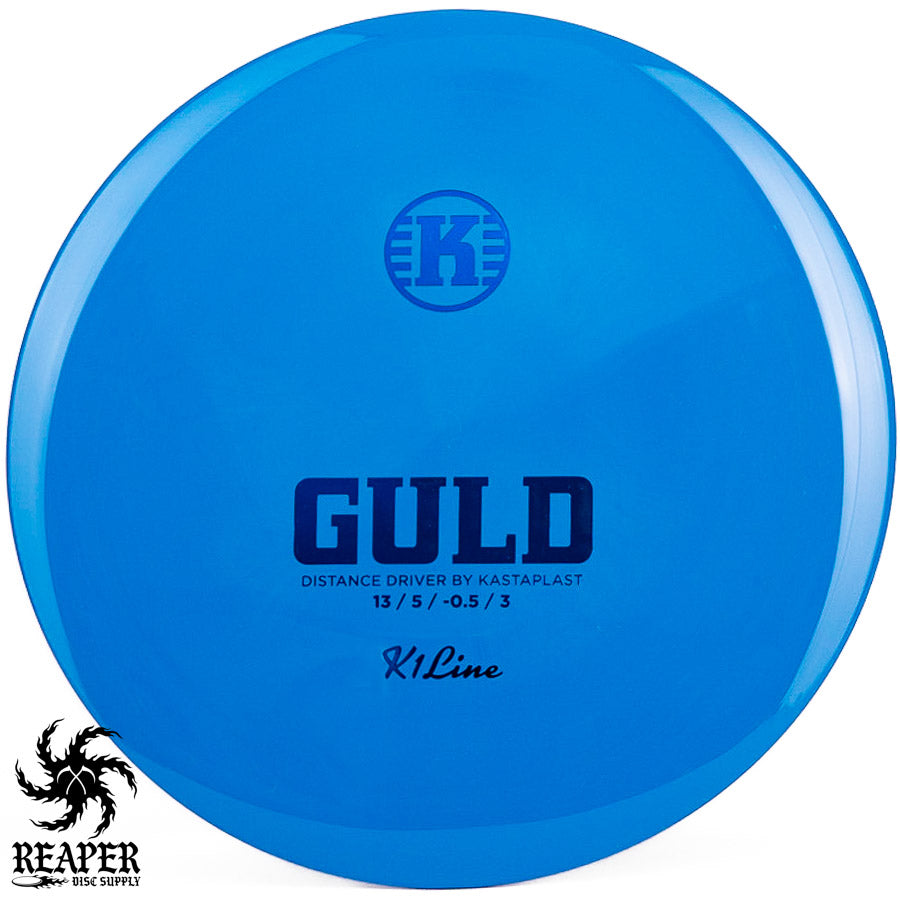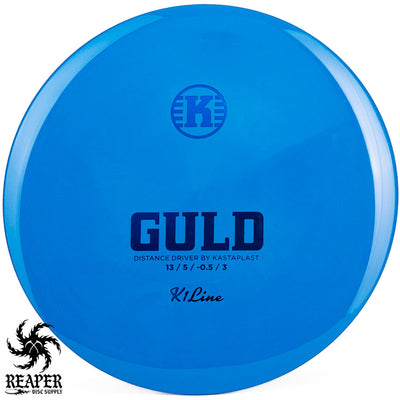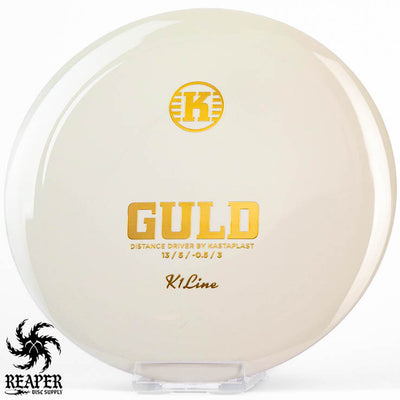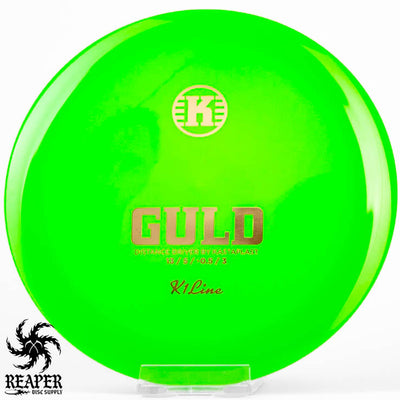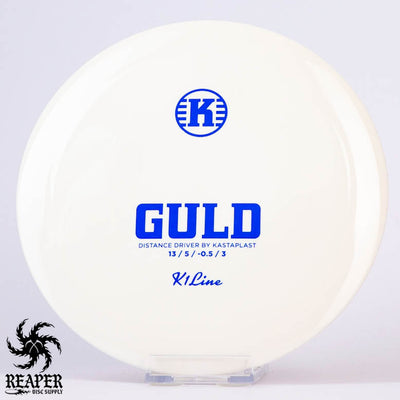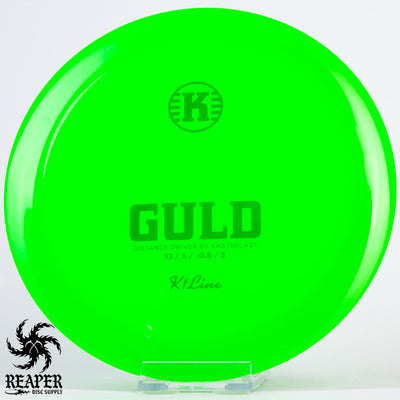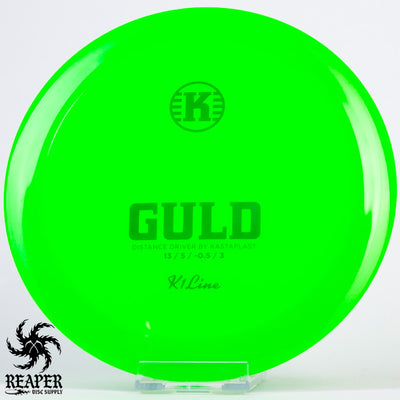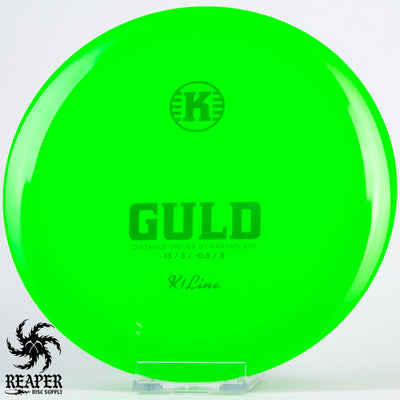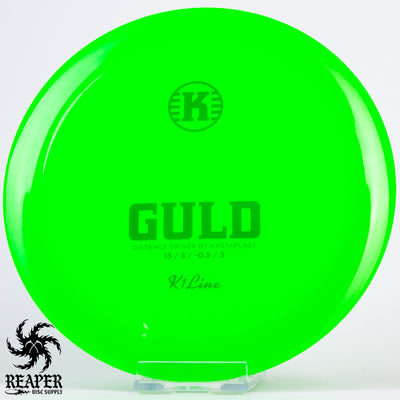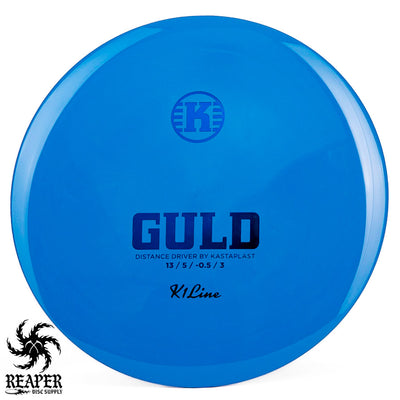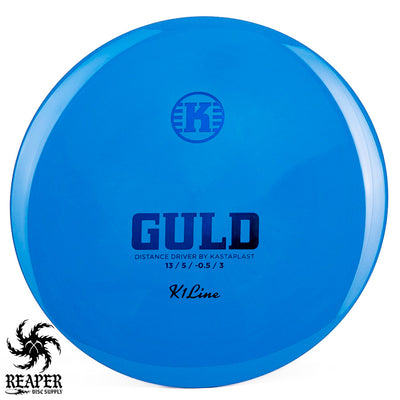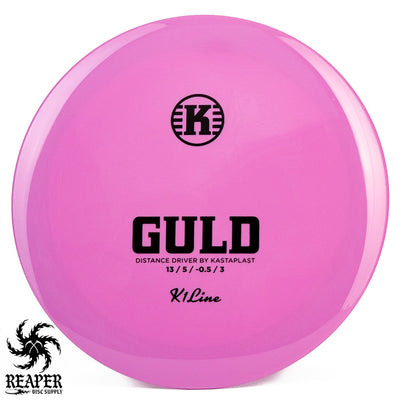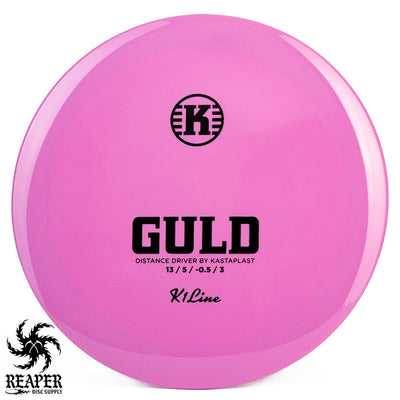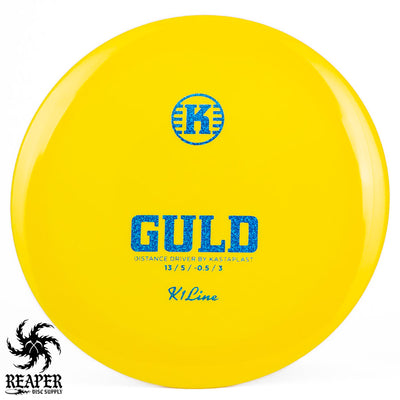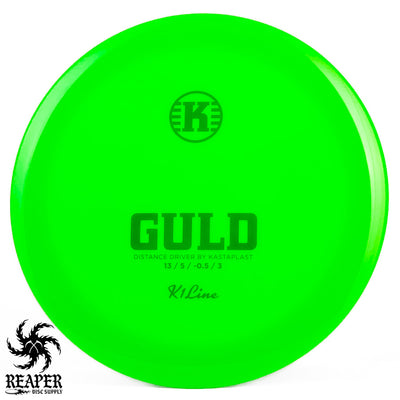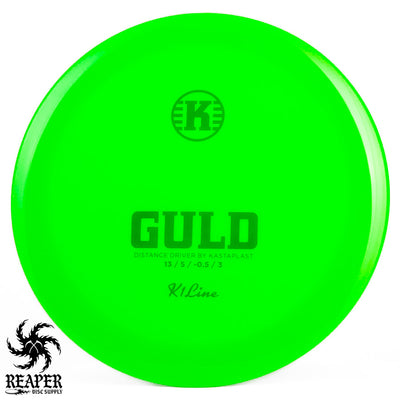 The Kastaplast K1 Guld is an overstable distance driver designed for speedy power shot drives down the fairway and is made with cutting-edge premium plastic. It is a superb choice for disc golfers who need to shape their shots with precision and control.
Kastaplast Guld Review
The K1 Guld has a moderately wide rim and a decent amount of dome, making it more effortless to reach maximum distance on your power throws. It features a reliable fade at the end of its flights, letting you place your shots accurately every time. This disc is perfect for more advanced players looking to add more distance and accuracy to their game.
If you are an experienced player with decent arm speed, you just found your new favorite disc golf driver. Not only do these Guld Kastaplast drivers come in a variety of gorgeous K1 plastic colors but they also have incredible grip and are highly durable (and they dye well too.)
Fast speeds and incredible torque resistance will let you crank this disc as hard as you want, especially for forehand players. The Kastaplast Guld is one of the most reliable discs I have ever thrown, and it fades predictably hard as it starts to slow down.
It is great for windy rounds when you need to slice through the breeze and is even nice for forced turnover lines when you need that beautiful, wide s-shaped curve. If you've been looking for a fast thrower driver with a relatively wider rim - the Kastaplast Guld K1 is one product you won't want to miss out on!
Shop all of our Kastaplast discs for sale here.
Kastaplast Guld Flight Numbers
Speed: 13
Glide: 5
Turn: -0.5
Fade: 3
Commonly used for: Distance Driver
Stability: Overstable
Experience: Intermediate to Advanced
Disc Dimensions & Specs
Height: 1.8 cm
Rim Depth: 1.2 cm
Rim Thickness: 2.3 cm
Diameter: 21.1 cm
Flexibility: 9.89 kg
Max Weight: 175.1 gr